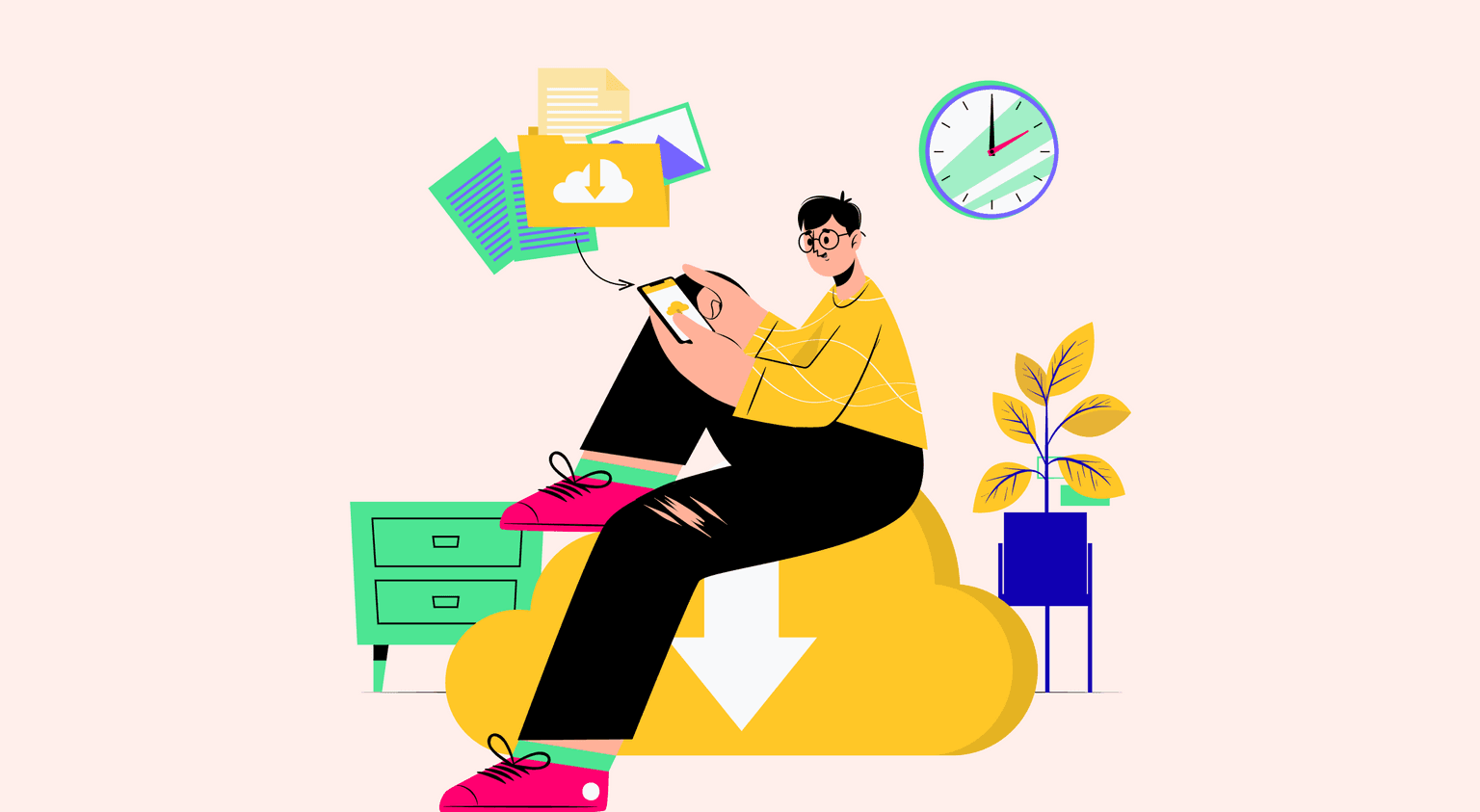 If you want to set up the ChatGPT App, here is the ultimate guide. This blog gives you all the information you need to learn to set up the app.
Today, OpenAI's ChatGPT is one of the most popular Artificial Intelligence (AI) chatbots used by millions of users across the globe. ChatGPT stands for Chat Generative Pre-Trained Transformer. Within one week of its launch, it had 1 million users, setting a record for achieving the most users in a short period. The ChatGPT App is now also widely used by individuals and businesses to generate ideas and texts.
One of the outstanding features of OpenAI ChatGPT is that it has been trained using 1.5 billion parameters based on books, text, data, articles, and online sources. It also has multilingual support with a speedy response time.
In a recent report, OpenAI ChatGPT clocked 13 million users per day in January 2023. Moreover, ChatGPT had a 28% higher organic traffic rate, with 11.3 million social visits in the past 28 days.
If you are looking to download and set up the ChatGPT app, you are in the right place. Many businesses use ChatGPT for content services, while others use it for text-generative options. Let us learn and see how to download and set up the ChatGPT app.
What is OpenAI ChatGPT?
ChatGPT is a typical AI bot that helps generate text information. It is made in such a way that you can chat conversationally with the AI bot. OpenAI ChatGPT is trained to give a natural human-like response. It uses Reinforced Learning from Human Feedback (RLHF) to give users a tuned and conversational message.
Moreover, the ChatGPT App is one of history's most actively and highly used applications. Experts have already indicated OpenAI's ChatGPT success in the long run. However, the company's developers have admitted that ChatGPT occasionally gives biased and out-of-context information; they said the company is working on getting things sorted at the earliest.
Some significant features of OpenAI's ChatGPT are as follows:
It provides information in a natural human-like response.
It can debug any computer program for you.
ChatGPT can compose songs for you, write a story, or even a poem of your choice.
It can provide real-time assistance to businesses with customer care, answering questions, etc.
OpenAI ChatGPT is so powerful that it can emulate a Linux system for you.
How to Download OpenAI's ChatGPT App
OpenAI ChatGPT can be accessed on the web using your desktop, laptop, smartphone, or tablet. No ChatGPT App is currently available on the Android and Apple stores. You can only access it through the web browser.
However, GitHub allows you to download the ChatGPT App. All you need to do is install the GitHub installer for downloading and setting up ChatGPT.
A Step-Wise Guide to Download the ChatGPT App on Your Windows Computer
To install the ChatGPT App on your computer, follow the steps mentioned below:
Step 1: Go to the GitHub ChatGPT Installer, and download it.
Step 2: Once the installer is downloaded. Follow the steps as prompted. You will see a ChatGPT interface, click next to continue.
Step 3: After clicking next, you will be asked to install the app and be prompted to decide which location the file can download at.
Step 4: After giving the download location, click Next as prompted.
Step 5: Now click the install button and install the OpenAI ChatGPT App.
Step 6: Once the installation is complete, you will see an Account Control Interface; click Yes.
Step 7: ChatGPT installation is now complete. You can launch the ChatGPT App with the Launch App option.
Downloading and Setting Up ChatGPT on Your Mac Computer
Let us see how to install the ChatGPT App on your MAC computer. Here is the step-wise process.
Step 1: Download the installer for MAC from GitHub.
Step 2: Follow the universal method to download and install the ChatGPT App for MAC.
Step 3: Once installed, follow the command prompts.
Step 4: When all command prompts are followed and accepted. ChatGPT for MAC should have been installed.
Step 4: Launch the ChatGPT App and start using it.
How to Use OpenAI ChatGPT on the Web Browser
ChatGPT is a free AI chatbot. Anyone can log in and access its features. Here is a step-wise guide to using ChatGPT on the web. Using a web version is easy and free of any issues.
Step 1: Visit the ChatGPT login page.
Step 2: Click on Sign Up.
Step 3: Enter your e-mail ID as asked.
Step 4: Create a password. Ensure the password is strong.
Step 5: Insert your mobile number as prompted and trigger the verification code. Ensure you have an active number.
Step 6: Enter the verification code as prompted.
Step 7: Once the verification is done, you will have successfully registered and signed up for OpenAI's ChatGPT.
Step 8: Now, you will see the ChatGPT home page, where questions and texts can be asked to get a response. Your conversations and chat history are stored for future reference; however, you can delete the chat history if required.
Wrapping Up
OpenAI ChatGPT is one of the world's most popular and highly successful AI chatbots. It is actively used by millions of people and businesses across the world. The entire AI game has been revolutionized with the launch of the ChatGPT App. However, there is no iOS or Android application available to download ChatGPT.
You can download and set up a MAC and Windows installer through GitHub.
ChatGPT has changed the entire content marketing industry for businesses across domains. The market for AI bots is on the rise. Every business is actively looking to integrate them into their businesses as there is a high probability of generating profit and growth through AI. Peppertype.ai is a great service to use to create content using AI. Be it blogs, social media content, or long-form posts, Peppertype.ai has you covered.
FAQs
1. Is ChatGPT free of cost or chargeable?
ChatGPT is free; anyone can use the platform. However, a paid plan or subscription exists for a better and enhanced version of ChatGPT features.
2. Does ChatGPT have an iOS or Android application available for download?
No, currently, OpenAI ChatGPT is not available for download on iOS or Android app stores. However, you can use the web version on your desktops and laptop.

3. Can I use ChatGPT for commercial purposes?
This is subject to OpenAI ChatGPT's content policy and terms and conditions. If applicable, you should visit and learn about their use of content and copyrights. However, many businesses are actively incorporating ChatGPT features into their businesses.

4. Do I need to register myself to use ChatGPT?
Yes, you will need first to register yourself on the platform to use the ChatGPT features. Sign up with the required details as prompted by the server and use the AI chatbot.

5. Can OpenAI ChatGPT see my chats and conversation with it?
According to the company policy, OpenAI ChatGPT can access and review your conversation and messages. So, your conversations with ChatGPT are not private and can be accessed by the team if required. It is recommended not to disclose confidential or private messages on the platform.