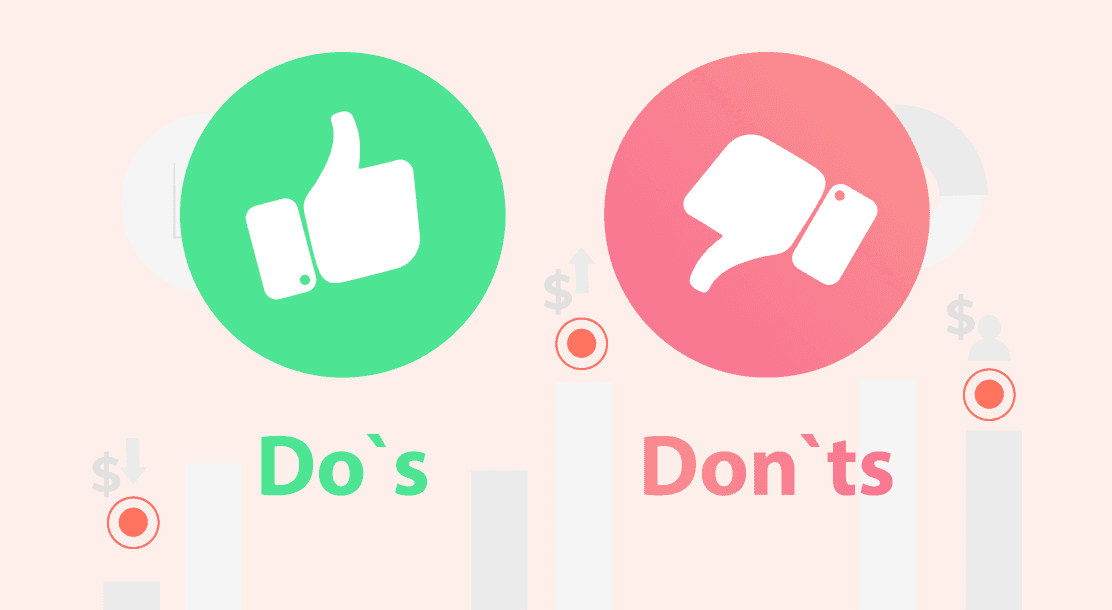 Edtech has revolutionized remote learning and blooming startups are taking part in strengthening the infrastructure for the same. The industry is now evolving both in terms of demand and supply, with giant players in the ecosystem promising a seismic revolution to our traditional system of education.
As a part of our annual Elevate Summit, we chatted with two edtech entrepreneurs who are transforming the industry, one lecture at a time. Mihir Gupta, CEO, Teachmint, and Vaibhav Sisinty, CEO, Growthschool, sat down to share the latest trends of content marketing in the edtech industry, and the future of remote learning.
Here are the top content marketing trends shaping the industry, as per our guests:
Content Marketing Trends Shaping the Edtech Industry
1.
UGC Powered Marketing
With lessons from the past decade, edtech marketers are ushering into a new era of distribution with UGC-led marketing. "The strategy is simple: We are powered by UGC," says Vaibhav Sisinty, Founder & CEO of GrowthSchool. The use of UGC has penetrated every level of marketing. From customer feedback to enhancement queries, the inclusion of review analysis is critical to the growth of any edtech start-up.
Relying on paid loops for acquisition puts you in direct competition with every other major player in the game. Expanding in today's digital space is expensive with paid advertising, and often futile. Soon enough, you will run out of cash. Instead, you can focus on the user and put in the hard work to create referral loops that create quality leads.
2.
Teacher-focused Lessons
Today's edtech is increasingly focused on the product and less on the experience of teaching. Innovation in the industry is helmed by the teachers, creators, and influencers who have largely shut out of the mainstream system of education. Content marketing of edtech ventures is heavily influenced by this shift, as educators are now the face of brand campaigns. The impact has been seen across the aisles. Today, professors of prestigious universities are quitting tenured jobs to jump into remote teaching. "Why teach just 100 students a year, when you can teach 100000," has become a common line of thought.
"Educators are now the center of this entire experience."
– Mihir Gupta, Co-Founder & CEO – Teachmint
3.
Create Value Pockets
Free content, curated content, videos, pdfs, social media, and other things to drive up users. The creation of resources is critical to generating leads. Across the globe, the largest outcomes have come from publishing enormous amounts of materials. Content creation has become a core offering of the industry, and creating value pockets is an effective pathway to lead generation
"People share their information in hopes of getting something back. The ball is in your court."
– Vaibhav Sisinty, Founder & CEO, GrowthSchool
4.
Define your proposition
The over-saturation in the space has made Edtech a cliché. Any stakeholder in the ecosystem is ready to club you in a very crowded space. While using digital marketing, you are competing on the same keywords with hundreds of other players. To stand out, you must have a defined proposition and the ability to communicate it in the right way. Define what you are bringing to the table, and double down on your USP.
"When you focus on differentiated propositions, it all comes down to its communication."
– Mihir Gupta, Co-Founder & CEO – Teachmint
5.
Measure student performance
Edtech as a segment has seen a lot of innovation with respect to content as an offering. This is why, a majority of edtech marketing is all about the product, not so much about the result. But marketing results are critical for blooming edtech. "Derive metrics by figuring out the pain points of teachers, and student success sort of feeds into it," says Mihir Gupta. Measuring student performance evaluates your progress and helps you in refining your product.
"In the traditional system of education, the eligibility is determined by attendance, and not by the progress the students are making. Edtech changes that."
– Vaibhav Sisinty, Founder & CEO, GrowthSchool
6.
Center the smartphone
The infrastructure in edtech is largely held by a handful of tech giants, which leaves room for smartphone-centric edtech apps that can be of use to a majority of the crowd.
● 95% of students consume it using phones.
● 75% of teachers are using mobile phones.
Access to smartphones remains unparalleled throughout the country. The goal of easing up infrastructure is to make a platform that makes the process of teaching and learning easy.
7.
Emulate offline experience
Community learning is the future of edtech and its sole way of survival. Colleges have higher NPS, because of the people we are surrounded with. And peer-to-peer setup is the biggest motivator behind attending an offline university. Classrooms are all about cohorts. Similar people working towards similar goals, where students are inspired by each other in their journey to better themselves.
A lot of focus of the current edtech industry is to replicate offline classroom activity in the online sphere. The major developments in infrastructure have been on:
● Improving student discussions
● Stable chat rooms
● Competitive learning
"For online education to be successful, you should be able to replicate the engagement and peer-to-peer learning on the Internet. That's only possible through community-based learning."
– Vaibhav Sisinty, Founder & CEO, GrowthSchool
8.
Unpaid marketing
The edtech space is led by UGC marketing and personal branding. The pandemic has accelerated the demand for niches like professional education, upskill training and expert webinars. All of this creates additional space for mouth-of-word marketing.
The leading unpaid marketing strategies of the edtech industries are:
● Referral loops
● SEO
● Organic loops
● UGC loops
● Newsletters
● Ghost network
Conclusion
"The inherent trust between the general public and the traditional systems of education has been challenged," says Vaibhav Sisinty. The biggest shift brought forward by the pandemic has been regarding the form of teaching. Earlier, much of edtech marketing was based on the traversing of educational content, such as webinars, masterclasses, etc. Now, the focus is back on live teaching and educators. The coming decade will be interesting for this industry, as new avenues of innovation and growth crop up each day.