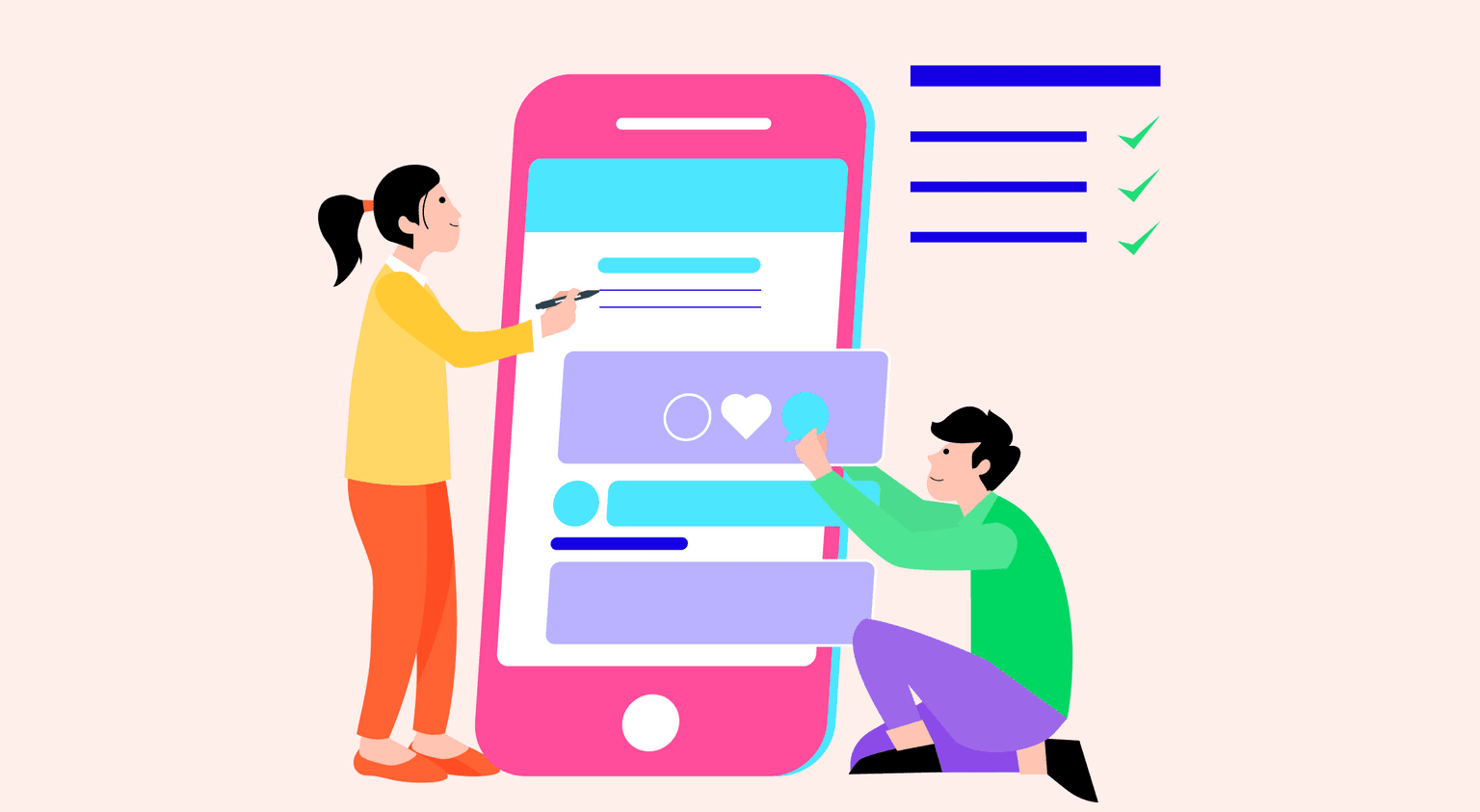 The ChatGPT App is a great way to get your work done on the go. Read on to learn how to set up the app step by step.
So, have you heard the news about the ChatGPT App? Now, we know what you're thinking. "I don't need AI to write copy for me." But hold on; let us tell you why ChatGPT is the AI writing assistant that even seasoned content writers need to know about.
Firstly, ChatGPT isn't just any old AI writing assistant. It's like having a genius writing buddy who always has your back. ChatGPT is trained on a huge dataset of text and can generate human-like responses to prompts. That means you can ask ChatGPT to help you with anything from brainstorming ideas to polishing up your finished content.
And don't worry, ChatGPT isn't going to replace you. It's designed to work with you, not against you. It can help you come up with fresh angles for your content, suggest clever turns of phrases, and even help you optimize your copy for SEO. Plus, it's available 24/7, so you can tap into its genius brainpower anytime inspiration strikes.
Whether you are a seasoned writer or someone who's starting, writing the introduction on a blank paper can be intimidating. Use the ChatGPT App to get your creative juices flowing.
Setting Up Your ChatGPT App: A Step-by-Step Guide
The ChatGPT App is the latest from OpenAI and is now available in major app stores. Here's how you can download the app, log in and personalize it. It's easy, it's fun, and it's the perfect way to show off your tech-savvy skills.
Step 1: Decide on your device.
Do you want to set up your ChatGPT app on your phone or your tablet? Make your choice and move on to the next step.
Step 2: Download the app.
This one's easy. Head to the app store on your device and search for ChatGPT. Once you find it, download and install the app.
Step 3: Sign up or log in.
If you're new to ChatGPT, you'll need to sign up for an account. If you already have an account, just log in.
Step 4: Customize your settings.
This is where you can make your ChatGPT app your own. Change your prompt preferences, set your writing style, and personalize your AI writing assistant.
Step 5: Start generating content!
Now that you're all set up, it's time to get creative. Start generating content and see what ChatGPT can do for you.
But wait, there's more!
Here are some pro tips to help you get the most out of your ChatGPT app:
Keep your device charged. You don't want your ChatGPT app to die mid-prompt, do you?
Use headphones. If you're generating content in a public place, headphones can help you stay focused and avoid distractions.
Take breaks. Don't burn yourself out by generating content for hours on end. Take breaks to rest your brain and recharge.
Do Experienced Content Creators Need the ChatGPT App?
Well, let's burst the bubble by simply saying yes. Even the most experienced writers can benefit from using the ChatGPT App. Don't believe us?
Here are a few reasons why:
Even the best writers can get stuck when it comes to finding the right words. With the ChatGPT AI App, you can say goodbye to writer's block forever! It offers suggestions and prompts to get your creative juices flowing, so you can focus on what you do best – writing!
Let's face it, writing can be a time-consuming process. But with ChatGPT, you can save valuable time by getting instant feedback on your writing. It can even help you with research, so you don't have to spend hours digging through articles and websites.
Improve your writing skills
No matter how experienced you are, there is always room for improvement. The ChatGPT AI App offers personalized suggestions to help you improve your writing skills, whether it's grammar, tone, or structure.
Keep up with the latest trends
The world of content creation is constantly evolving, and it can be hard to keep up with the latest trends. But with ChatGPT, you can stay ahead of the game. It can help you create content that is optimized for SEO, social media, and other digital platforms.
ChatGPT Web or Chat GPT App?
Have you ever wondered if there's a better way to access the AI writing assistant of your dreams? Well, wonder no more, because the ChatGPT app is the way to go. Now, don't get this wrong, ChatGPT web is great. It's convenient, accessible, and easy to use.
In fact, according to a recent survey, 85% of ChatGPT app users reported a significant increase in their content creation speed, compared to just 65% of ChatGPT web users. Additionally, 92% of ChatGPT app users reported feeling more satisfied with the app's user experience, compared to just 77% of ChatGPT web users.
It's fast, convenient, customizable, and efficient. Plus, who doesn't want an AI writing assistant in their pocket at all times?
In our opinion, the ChatGPT AI app is like the ChatGPT web on steroids.
Here are some reasons why:
The ChatGPT app is fast. You won't have to wait for your browser to load, and you won't have to deal with any lag time. You can access the app with just a tap of your finger and start generating content right away.
With the ChatGPT app, you can access the AI writing assistant wherever you are. You won't have to worry about being tethered to your computer, and you can generate content on the go.
The ChatGPT app allows you to customize your experience. You can save your favorite prompts, change your settings, and even personalize your AI writing assistant to match your writing style.
The ChatGPT app streamlines the process of generating content. You can access prompts quickly and easily; the app is designed to help you generate content faster and more efficiently.
Wrapping Up
So, there you have it. A step-by-step guide to setting up your own ChatGPT app. With this app in your arsenal, you'll be generating top-notch content in no time. Try out the ChatGPT app today!
FAQs
1. How does ChatGPT app work?
The ChatGPT app uses a pre-trained neural network to generate text based on user prompts and inputs. You can select a writing style and provide prompts or keywords to steer the whole content generation process.
2. Is the ChatGPT app free?
The ChatGPT app offers both free and paid plans. The free plan provides access to basic features and limited prompts, while the paid plan offers more advanced features and unlimited access to prompts. Choose the plan as per your requirements.
3. Can the ChatGPT app generate content in multiple languages?
Yes, it can generate content in multiple languages, including English, Spanish, French, German, Italian, Portuguese, and more.

4. Is ChatGPT app secure?
Yes, the ChatGPT app has ensured to take the security and privacy of its users seriously. All user data is encrypted and stored securely, and the app uses industry-standard security protocols to protect user information.