Copywriting
5 Tools to Improve Writing Skills Significantly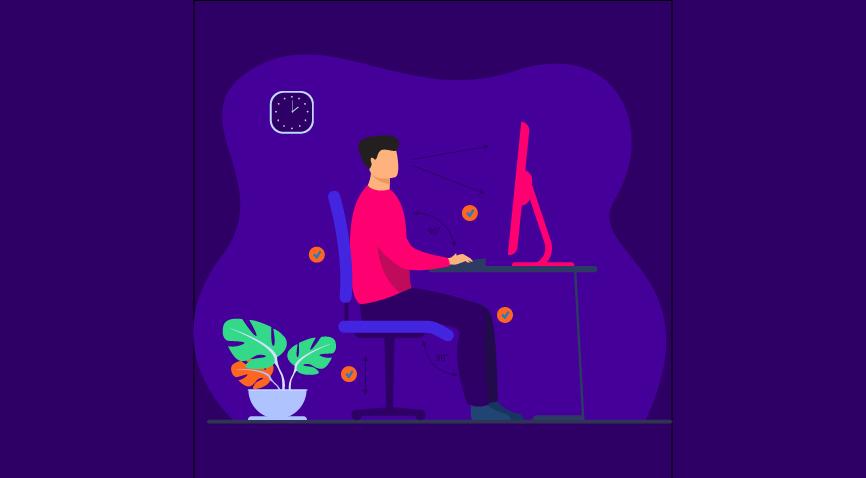 Table of Contents
Why Is Quality Writing Significant?
Writing Tools Online: How Do They Help?
5 Best Online Writing Tools
Key Takeaways
Conclusion
FAQs
Writing can be a really fulfilling activity for those who enjoy it. It has endless benefits to offer in the personal as well as professional spheres. Writing, for sure, is a creative process. Anyone can jot down a few thoughts on paper. However, to make it a good read for others, or to simply write an email or a 100-page technical report, creativity isn't enough. You need to have a fairly good hold over grammar and a reasonable-enough vocabulary to find the right words, which convey the desired meaning to the readers. Fortunately, today, there are plenty of online tools to improve writing, which will be talked about later in this blog.
Writing can be a challenging task, as you have to take care of a number of factors in order to produce the desired effect. As a writer, knowing what you have to write is just the starting point. The main challenge comes up when you actually start writing, thinking about ways to convey what you mean in the best and easiest way possible. All these factors together determine the quality of your writing.
Writing skills matter in all facets of life, since they help you become a better communicator. This can lead to personal and professional growth. The importance of good-quality writing can be demonstrated by the following benefits it offers.
1. It makes a good first impression
A properly written and grammatically correct text, be it an email, letter, blog, web content writing, or a social media post, makes a good first impression on the reader, and they may form a high opinion about you or your company (some of the best writing tools can help you achieve this.) On the contrary, poorly organized text that is difficult to comprehend appears unprofessional and reflects badly on the writer.
2. It demonstrates your acumen
A well-written document showcases the clarity and knowledge you have on the subject. Your job might not require you to know flawless grammar, but you would not like your document to appear as if it's been written by a third-grader. Your superiors notice small things, such as spelling or punctuation errors.
The quality of your writing speaks a lot about the sincerity and importance you have imparted to your work. Moreover, good writing also shows that you respect the reader's time and have, thus, organized your thoughts in a way that is easily comprehensible.
3. It enhances your credibility
When your work does not require much correction and is up to the mark consistently, it automatically raises your credibility. Your quality writing highlights your professionalism and attention to detail. This gives your superiors the confidence to rely on you for many more important tasks.
Once your credibility is established in the workplace or on the personal front, people start listening to you. Your words become influential and your opinion is valued. In fact, well-written words of encouragement can help raise employees' morale in difficult times.
4. It helps in clear communication
Good communication is a prerequisite for the success of any relationship, be it in the professional or personal sphere. Being able to write well gives you the power to communicate your message clearly to others. This skill is highly regarded at workplaces, where it helps in proper coordination among employees and brings efficiency to operations.
5. It helps build an impressive online presence
The online space is becoming increasingly popular for marketing and various other purposes. You can even build your business online and connect to a wider audience base through engaging and good-quality articles, blog posts, and other forms of content. Thus, in order to have an effective online presence, good content is the key.
Writing Tools Online: How Do They Help?
There are a number of writing tools online that can offer you multiple benefits, such as checking grammar, organizing your ideas, eliminating plagiarism, and much more. The best online writing tools significantly aid the writing process and simplify it for you.
The best ways in which these writing tools or apps can help are as follows:
1. They check for grammatical and punctuation errors
This is a use that is common to all tools to improve writing. They make your copy cleaner. Apps like Grammarly, Ginger, Linguix, etc., come in handy for checking the grammar of any text. Writing tools even find missing punctuations and punctuation errors in your work to refine it further.
2. They help you save time
These tools perform their specific functions comparatively faster than can be done manually. The saved time can be used by writers to improve their work further.
3. They reduce distraction
Apps like FocusWriter allow you to work in a distraction-free environment by hiding all distracting buttons. You can customize the interface to your liking, set daily goals, and also get live statistics about your content.
4. They help you organize your ideas
Many writing tools online can even help you keep track of your ideas and come back later to organize them. By using these tools, you can offer structure to your content.
5 Best Online Writing Tools
You can greatly enhance the quality of your work and receive valuable recommendations from a number of tools available online. This era of digital marketing relies heavily on good content. These writing apps can, thus, come in handy for content marketing. Let's discuss some of the best writing tools available for the editing or testing of your content.
1. Hemingway Editor
This is an editor where you just have to paste your content or type directly. It will give you visual feedback by highlighting the portions of the text that need improvement. Different colors are used to denote different types of issues.
For example, the yellow highlight means you need to shorten the sentence, and red denotes that your sentence is too complicated and difficult to understand for readers. The purple highlight suggests a shorter word in place of the words highlighted. It makes your content clearer by giving a readability score to your writing.
2. Grammarly
This is one of the most popular writing tools available online. It can detect all grammar, spelling, and punctuation errors, and also offer recommendations. With this app, you can find errors in your content on Gmail, social media platforms, and in-text messages as well.
The best thing about Grammarly is that it not only highlights grammatical mistakes but also gives detailed explanations about them, so you avoid making the same mistakes in the future. Besides that, it also has a feature to check for plagiarism in your writing. There is a free version of the app and a paid version, of which the latter deals with complex grammar errors.
3. Ginger Software
Ginger is a comprehensive app that allows you to write better and faster. It goes beyond basic spelling and grammar checks and considers full sentences to provide context-based corrections. Its AI-powered writing assistant suggests smart alternatives and rephrases sentences in a much better way. It has a number of other features, such as online proofreading, essay checker, and translation.
4. Daily Page
This is one of the best online writing tools that help you build a writing habit by creating a daily routine. It even has a collection of creative prompts. The app also offers a number of writing courses in a variety of areas, such as blogging, storytelling, screenwriting, and critique writing.
5. OneLook Reverse Dictionary and Thesaurus
This app is used to find the right words to convey the desired meaning. You just have to enter the word, phrase, or description to find the appropriate related word. Therefore, it has a reverse dictionary. This is an amazing tool for when you get stuck while writing, because you may not be able to recall the exact word to describe your thought.
In addition, you can refer to these two resources to get amazing writing tips.
Grammar Girl is a blog as well as a podcast, which provides you with easy tips to help you become a better writer.
Purdue University Online Writing Lab (OWL) is a reliable site for writing enthusiasts to ask questions about writing or grammar. It also has numerous resources for writers across the globe.
Key Takeaways
The overwhelming importance of good writing can be seen by the benefits it offers.
It makes a memorable first impression on the readers.
Good-quality and well-structured work shows the sincerity put into achieving it, the clarity on that subject, and how much the writer values the readers' time.
The professionalism and attention to detail evident in a well-written document raises the credibility of the writer.
Good writing skills give you the power to communicate your message in a clear and direct way, without the content getting lost in translation.
You can build a reliable and authentic online presence with the help of good-quality content.
There are a variety of writing tools and apps to assist in the process. Each tool offers something unique to simplify writing for you.
The most popular uses of these online tools are to check grammatical or punctuation errors, organize your thoughts, reduce distraction, keep track of word count, analyze your text according to the target audience, and many more.
Conclusion
Improving your writing skills is an ongoing process. There is always scope to write better. You should always keep honing your technical skills, such as grammar, vocabulary, and spelling, along with other techniques. There are various online tools to improve writing, which help you organize your ideas and structure them well. By using these tools, the quality of your writing will continuously improve.
The significance of good writing skills cannot be stressed enough in the workplace. Your writing demonstrates the level of professionalism, acumen, dedication, and sincerity you possess, and these traits can take your career to the next level. The best thing about writing is that it always serves a purpose, and is rewarding for the one who indulges in it with dedication.
FAQs
1. What are the benefits of writing apps?
There are multiple online tools that help enhance your writing in one or another. Some key functions are listed below. 
Check grammatical errors
Check spelling errors
Reduce distraction for you while you're writing
Save time and help you become more productive
Help you organize your ideas and keep track of them online
2. What are some of the best writing tools online?
Some of the best online writing tools are Hemingway Editor, Grammarly, Ginger, Daily Page, OneLook Reverse Dictionary and Thesaurus, Evernote, FocusWriter, and many more.

3. How does having good writing skills help you?
Good writing skills can help you in many areas of life, such as the following. 
It imparts a great first impression on the reader. 
A well-written document demonstrates your sincerity and devotion to the work.
It raises your credibility, and your superiors can trust you with more responsible work.
It helps you communicate your ideas more clearly to others. 
It helps you build and promote your business online.
4. What do you need to become a good writer? 
You need to have a fairly good hold over grammar and a reasonable-enough vocabulary to find the right words, which convey the desired meaning to the readers.