Marketing
A Beginner's Guide to Moment Marketing [+Examples]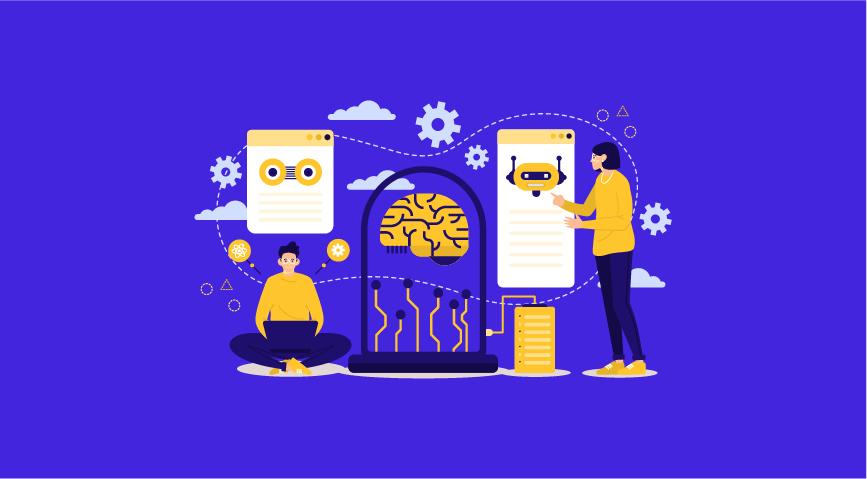 These moment marketing examples are sure to help you get started on your own marketing campaign. Learn more here.
Marketing is all about finding new and innovative ways to connect with your customers. It is also about creating pieces or campaigns to which the customers can relate, thus trusting your brand more. One important way to do so is to take the help of moments and create an opportunity out of them. That means turning to moment-based marketing to deliver the message more effectively to the audience.
This article talks about moment marketing and its examples in detail. Let's get started.
What is Moment Marketing?
Before moving further, it's imperative to understand what moment marketing is.
Let's get this straight—marketing means delivering information at the right time. The best impact is created when brands strike at the right time with their campaign, and this is where moment marketing comes into action.
In a simpler definition, moment marketing involves a brand using a timely event for real-time and relevant customer interactions. Moment marketing uses more offline experiences, particularly of a TV show or events, to trigger the audience's emotions to drive interaction.
Advantages of Moment Marketing
1. Saves time
The main aim behind any marketing campaign is to reach the right audience at the perfect time. However, you need not invest a lot of money in moment marketing. Instead, you just need a few attentive people in your team who are well-versed with the latest trends to add to their marketing strategy.
2. Enhances your brand's voice
People like to keep up with the latest trends. We live in the internet era; anything can reach a large audience base in just a blink of an eye. And if your campaigns are based on the latest trends, people tend to remember them faster.
Do you remember when TV personality Rahul Bose posted about the exorbitant rate he was charged for a banana in a hotel? Nature's Basket took this incident to their marketing campaign and promoted their bananas and other products, focusing on the price. Now, isn't that a great way to promote products?
3. Lets you connect with the audience.
Moment marketing allows you to engage and converse with your audience in real-time.
This will further increase your chances of being discovered by your audience and establish a connection with them. Moreover, when you gain organic followers and build a relationship with them, you increase the likelihood of them getting converted into your customers.
10 Moment Marketing Examples That Created a Huge Impact
1. Amul
Amul is a renowned brand known for its witty moment marketing campaigns. The company takes into account every chance to promote its product using the latest trends or news.
Whether in small newspaper comics, huge billboards, or even social media, Amul has aced the moment marketing game every time in the past 50 years. What is more special is that their ads have never been repetitive; they talk about something new every week. And the one-liners by the Amul girl is something that the audience can't miss.
2. Netflix
Netflix never misses a chance to create moment marketing campaigns. It is one of the most-watched OTT platforms and uses Twitter regularly to reach out to its audience.
The common strain in Netflix's tweets is that they are all based on the latest trends but related to binge-watching. Whether it is the famous "Jal lijiye" meme or talking about the Mumbai rains, all are true examples of using sarcasm to promote the platform.
3. Pepsico
When the ICC Women's T20 series created a buzz all over India just ahead of International Women's Day, Pepsico roped in Shafali Verma as the brand ambassador. The 16-year old cricket professional was launched as the latest "Swagstar."
The slogan was Har Ghoont me Swag, and the campaign continued even after the championship concluded.
4. Burger King
In 2018, Burger King took a dig at the famous American rapper—Kanye West when he tweeted about McDonald's is his favorite restaurant. They responded by saying "Eyes still closed, I guess."
5. Faasos
When Mumbai experienced a severe power outage, Faasos created a marketing opportunity out of the moment. Their slogan was: "Andheri or Andhera, we're still delivering".
Another example was when Faasos launched the #Sacredwraps collection wherein they named the wraps after the Sacred Games characters. Reports find that this campaign had an impression of 47 million and more than 45K engagements.
6. Zomato
We all love Zomato's one-liners, don't we? Be it any festival or the latest news, Zomato uses it all in their campaigns. Remember when Apple launched iPhone 11 Pro, complete with three cameras? Here's what Zomato did.
The ad copy had a picture of three cups perfectly placed on a tray that resembled the iPhone 11 Pro camera, and the tagline said less than Rs. 199. Another example was when Zomato took a dig at Rahul Bose's Banana moment. The creative said, "You could get a banana milkshake and banana split in less than the amount the 52-year old actor paid for his bananas."
7. Domino's
Be it promoting pizza through the famous web series Sacred Games or educating people about vaccine shots—Domino's has always been there. They've left no trend or news untouched.
8. Bisleri
Bisleri, the famous drinking water brand, took the moment of marketing into its campaign when ISRO's Chandrayaan-2 was launched. They came up with the creative saying, "Har Space Mission Chandrayaan 2 Nahi, Har Pani Ki Bottle Bisleri Nahi."
Bisleri knew how to trigger the audience's emotions at the right time, which is reflected in their campaigns.
9. iXigo
Remember the news of an Indian family getting caught stealing stuff from a hotel in Bali? iXigo used this incident to create and share a viral video educating its audience about what they should carry and what they should leave while traveling.
The in-house team created an infomercial video titled "Stuff you can take from hotels," which was a hilarious take on an incident depicting Indians' behavior overseas.
10. Uber
Uber supported the gay and pride community by incorporating the rainbow color in its marketing campaign. Uber Eats shared creatives with different food in the colors of the rainbow depicting the pride community and supporting them through it.
The audience loved and reacted to the creatives, thus enhancing the engagement of the posts.
As we have seen above, moment marketing is more than a trend; it is a marketing sensation. It is also a smart way to grab eyeballs when the audience least expects it. As a result, the audience looks forward to what you as a brand have to say when a topic or news trends. And that has better chances of the audience converting into customers, eventually.