Video Marketing
5 Tips To Make Your Video Content Strategy More Effective With Data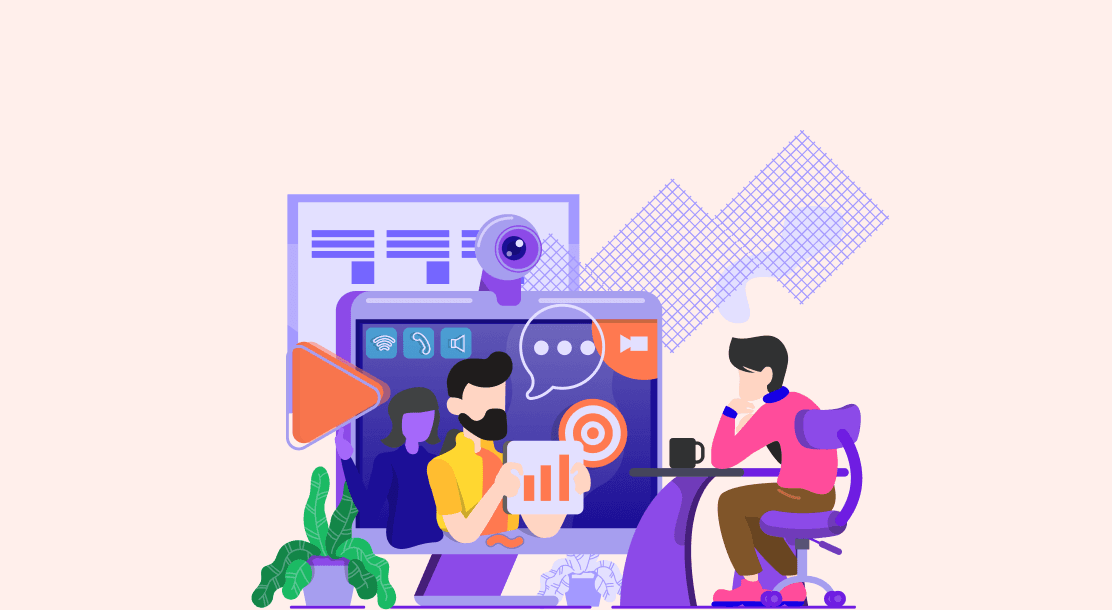 Video content strategies can be tricky, but they are the most engaging form of content in 2022. Check this blog on using data to build a video content strategy.
Video is the most popular content form on the Internet. It is also a highly shareable and engaging content type. Video marketing is a type of marketing that uses video content as the main strategy. It's a way of promoting and selling products or services to customers through video-based content. It is also called "video advertising."
A report published in Wyzowl reports that by 2022, 88% of all internet traffic would like to see more videos from brands. This means that video will be more critical than ever before.
But it can be difficult to keep up with trends in video marketing, so this article will provide you with some tips to update your video content strategy with data.
How a Video Content Marketing Plan Works
A video content marketing plan is a comprehensive plan for using video in marketing. It includes everything from the type of videos to create to the platforms to publish them on, and how often they should be published.
The first step in developing a video content strategy is determining the type of videos you want to create. You can choose between product or service demonstrations, tutorials, customer testimonials, and more.
The second step is selecting the platforms where you want to publish your videos. You can choose between YouTube, Vimeo, Facebook Watch, Instagram TV, and more.
Lastly, you need to determine how often you want to publish your videos and what type of frequency works best for your audience (i.e., daily or weekly).
5 Tips to Improve Your Video Content Strategy
Video content marketing is a great way to stand out in the digital world. It's a great way to showcase your product or service and can also be used as an informative tool for your audience.
There are many best practices that you need to follow when you create video content for your company. These best practices will help you make the most engaging and successful video content possible.
1. Plan your content strategy based on your goals
You can use video to support your business goals in many different ways. Whether you want to increase brand awareness, drive traffic to your website, or generate leads, a video strategy can help you achieve your goals.
Some businesses use video to create brand, product, or service awareness. Others use video to drive traffic to their website, where they can then convert viewers into customers. And still others use video to generate leads by providing helpful or educational content that encourages viewers to contact the business.
No matter your goals, there's a video strategy that can help you achieve them. So if you're thinking about adding video to your marketing mix, start by defining the goals you want to achieve. Then, you can create a plan for how to use video to support those goals.
2. Define your target audience to understand what kind of content they want
Creating a video content strategy without first defining your target audience is like shooting an arrow in the dark – you're not likely to hit your target.
Before you start planning and producing video content, you need to take some time to understand who you're making the content for. Only then can you create content that appeals to and resonates with them.
So, how do you define your target audience? You can first begin with demographic data and understand who you want to target as audience. Create customer personas and define every little detail that can influence consumer choices. Prepare a questionnaire and a survey with your potential audience. You can also conduct interviews to get to know them better.
These are a few questions you can consider:
What is their language, and where do they stay?
What kind of professions do they do, and what is their daily routine?
What can help them make their life easier?
Do they live alone or with families?
What are they hoping to accomplish in their careers?
3. Research what kind of videos are popular with your target audience
There are multiple ways to understand what your target audience wants. First, you can look at what kinds of videos are popular in your industry. For example, if you're in the travel industry, you can look at what kinds of travel videos are popular on YouTube and other video-sharing sites. You can also look at what kinds of videos your competitors are creating. If they see success with a certain type of video, you can too. You can also do keyword research to understand what your target audience is looking for online.
Once you understand what videos are popular with your target audience, you can start creating your own video content.
4. Conduct research about the platforms and content mediums
As you must be aware, there are many video content services. TikTok and YouTube are among the few video platforms that are purely driven by video content. Others like Facebook and Instagram are also gaining popularity as platforms to watch videos.
However, while planning your own video content strategy, you must understand which platform your target audience uses most. Facebook's audience consists of millennials and older audiences that may not be very active on Instagram. On the other hand, Instagram and Snapchat are more inclined to Gen Z tastes.
5. Make sure there is a call-to-action at the end of every video.
Making sure that there is some sort of call to action at the end of every video is important because it is the best way to get people to take the next step, whether that is subscribing to your channel, following you on social media, or even just watching another one of your videos. By having a call to action, you are increasing the chances that people will do what you want them to do, and that is always a good thing.
A Quick Summary
In a world where video has become the most popular form of content, it is important for marketers to know how to optimize these videos for maximum engagement. And data is the best way to move forward with a strategic plan. If you want your video content strategy to be successful, you need to start with a solid understanding of your audience. Who are they? What do they like to watch? And where do they like to watch it? Once you have a good handle on your target audience, you can begin to define your distribution channels.
Video content marketing is one of the most effective ways for brands to reach their audience through online video. By creating strong content, brands can easily increase their brand awareness and revenue.
Following these tips is a great step toward helping your brand execute a successful video marketing campaign.
FAQs
1. How to optimize your videos for maximum engagement?
To optimize your videos, you must make sure that the size and length of your videos are as per the dimensions for video viewing platforms. Moreover, you must create compelling content and high-quality visuals for a smooth viewing experience. You should also use keyword-rich content in your video descriptions to make them searchable and rankable. Finally, ensure that your videos are updated with the latest information and are relevant according to the target audience.
2. What kind of videos are most suitable for Instagram?
Generally speaking, videos that are creative and visually interesting perform well on Instagram. This could include anything from a short film or animation to a creative stop-motion video. Other effective video types include behind-the-scenes footage, product demonstrations, tutorials, and user-generated content.

3. How to create a video content strategy for TikTok?
There are all sorts of videos that go viral on TikTok, from funny clips to dance challenges to heartwarming stories. Go for funny comedy sketches, lip-sync videos, and dance videos to create maximum engagement. How-to videos can also work wonderfully to show industry expertise.

4. Should I hire a video agency to create a video content strategy?
If you're considering hiring a video agency to help you with your video content strategy, you're making a smart move. A good video agency will help you figure out what kind of videos you need to produce, how often you need to produce them, and where to distribute them. They will also help you create a strategy for measuring the success of your video campaigns.
Hiring a video agency is an investment, but it will pay off.

5. How to pick the best video distribution channel for brand videos?
You've produced a great video for your brand. Now it's time to share it with the world! But how do you decide which video distribution channels are right for you? There are a lot of factors to consider when choosing a video distribution channel, including your target audience, the type of video you're sharing, and your budget.