SEO
4 Ways to Use Off-Page SEO to Boost Traffic and Increase Conversions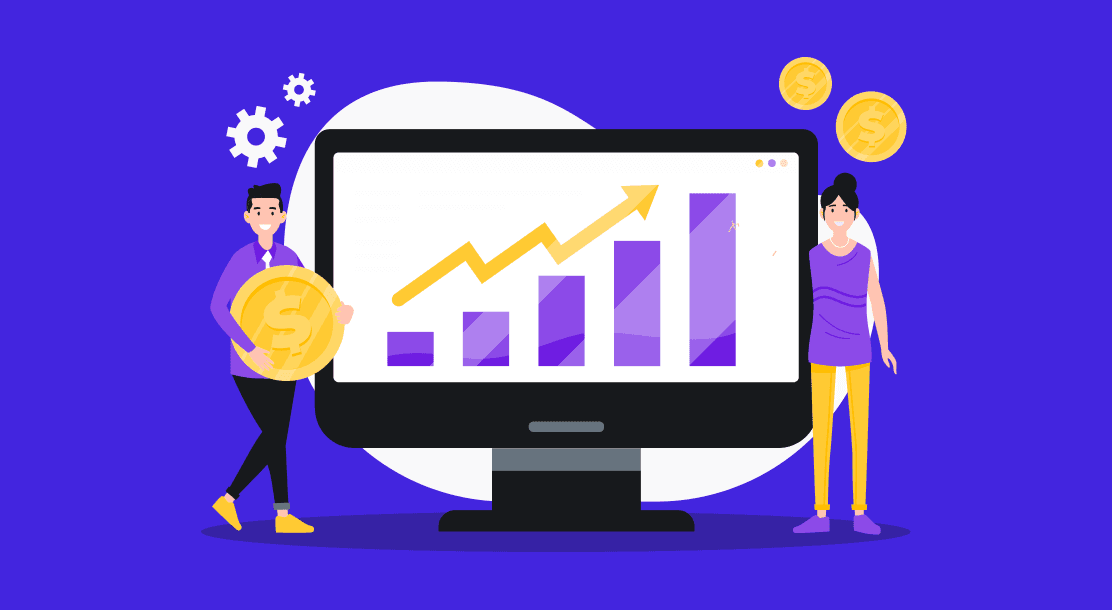 Off-page SEO involves several factors, including building backlinks, guest blogging, and social media promotion. This guide will help you implement it.
True to its name, off-page SEO involves a strategy for indirectly improving your search engine rankings, taking place outside of your website. However, it must work in tandem with your regular on-page SEO activities.
This blog focuses on the importance of off-page SEO and offers tips on how to use it to boost traffic to your website.
Defining Off-Page SEO
Other than the activities happening outside your website, off-page SEO strategies include content marketing, outside link building, video marketing, podcasts, and SMM or social media marketing. It includes activities other than using your website content to promote your brand, and that's why it is known as off-site SEO.
Such signals received via off-page SEO techniques tell Google what visitors think of your website. Off-page optimization adds to your website's credibility, making it authoritative and trustworthy. If your website doesn't have engaging content, other reputed websites won't link back to it. And search engines like Google and Bing take backlinking into consideration. The content on your website may provide value for users seeking specific information. In short, off-site SEO enhances your website's authority, trustworthiness, and relevance, directly responsible for better ranking.
The Importance of Off-Page SEO
Besides helping you build a trustworthy brand, off-page SEO helps build backlinks, one of the essential elements of off-page optimization. It involves several other factors, including guest blogging and social media promotion. A winning SEO strategy requires a healthy balance of all approaches mentioned earlier, though off-page SEO is one of the most important.
Some facts regarding off-site SEO are as follows:
Google still uses the PageRank algorithm invented by Larry Page, one of the founders of Google, to determine the importance of a web page by looking at the pages linking to it.
The number one search result on Google has 3.8X more backlinks compared to results in positions two to ten.
Social media may not be a direct ranking factor for Google, though studies indicate that social signals and ranking positions are correlated.
Off-Page SEO Tips for Beginners
Here are some tips that must be part of your ultimate off-page SEO checklist.
1. Link building
Link building figures very high in off-page optimization and is one of the significant off-page SEO factors influencing your search results and page rank. Link building is critical in getting quality backlinks to your website, though there is more to off-site optimization than simply acquiring links. The million-dollar question on every mind is, "How do I get reputed websites to organically link back to my content?"
You certainly cannot use dubious methods like manipulative link schemes or any other black hat SEO techniques Google frowns upon disapprovingly. The only way out is to focus on your content quality and find ways and means to organic relationship building.
Here are some tips.
It is advisable to focus on creating valuable content that any reputed website would want to link back to and share with its peers.
While building meaningful connections with customers is critical, it is equally important to include influencers and experts or other leading brands that complement yours without competing.
Although manually building backlinks is an option, you must exercise extreme caution and prudence. It is better to adopt a strategy to collaborate with influencers who can help share your content or help link back to your website. It is often accomplished by incentivizing customers to post positive reviews about your website.
2. Guest blogging and business blogging
Regularly updating the blog section on your website can effectively help with your link-building activities. You must keep coming up with quality content for your blog because Google is more concerned about the relevance of your content and its timeliness while ranking your content. It may consider several other factors, but these are probably the most important.
Guest blogging plays a significant role in off-site SEO, though Google doesn't seem too fond of it. Guest blogging may not be bad per se, but it can cause a problem when anyone uses it with the singular and primary purpose of getting backlinks. It is not a bad idea to publish your blog on another reputed website, provided you aim to build a healthy reputation in your circles.
Here's what you must consider.
Consider the relevance of the other site's content to your brand. Do you share a target audience that complements both brands? If so, ensure that your content resonates with the other site's readers.
You must also consider the other website's domain authority and understand how reputable it is and if the content has a value that is in line with the value of your content and the brand it represents.
3. Social media marketing
As mentioned earlier, social media cannot be a direct ranking factor for Google. However, social media can indirectly impact the amount of traffic driven your way, with click-throughs increasing significantly. Off-site SEO optimization through social media includes sharing your latest content, which helps with relationship-building and increases engagement.
Influencer marketing is a proven SMM technique that goes well with your off-page optimization efforts. Influencers are leading figures on social media who command a robust following. Collaborating with influencers to promote your content often pays off handsomely, making your brand famous overnight. The influencers should promote your brand in such a way that it gains credibility and helps you establish your reputation in the field.
Customer service is crucial in off-page SEO and can be provided through social media. It helps build trust in your brand, and community management helps moderate comments and even lets you manage negative reviews. Responding to people's pain points goes a long way in establishing a lasting relationship.
4. Local SEO
Local SEO is a healthy combination of on-page and off-page SEO techniques that help drive more traffic to your website, especially from people in the same vicinity.
Local SEO includes the following:
Word-of-mouth marketing: It is still one of the most powerful marketing tools that can influence your off-page SEO efforts. Customers believe in the traditional way of going by recommendations from friends and family before making a crucial decision (buying your product or service). Businesses use referrals and affiliate programs to reward loyal customers who refer their friends and family.
Public relations and local news: People still tune in to the local news or refer to PR websites, especially when they want to know what's happening at the neighborhood brick-and-mortar store.
Customer reviews and testimonials: Customer reviews remain one of the crucial influencers to boost your off-page SEO optimization efforts, though indirectly. Today, they rarely make purchases without reading reviews and looking up the testimonials given by happy customers. Websites with plenty of positive reviews portray a sense of credibility that most users trust, which is an important factor for Google.
To Summarize
Off-page SEO is as important as on-page SEO, which marketers should keep in mind. The above points will help you understand off-page SEO better, and you can choose the best ways to implement it on your website for better search results and ranking.
FAQs
1. How should I use off-page SEO?
You can begin by mentioning your brand. Joining forums and commenting as and when you get a chance helps, and you may want to reach influencers to help you. You can become a guest poster or author to expand your reach. Broken link building is one of the essential off-page SEO techniques you must follow. Today, social media plays a significant role in online marketing and must be part of your off-page SEO checklist.
2. What are the most effective off-page SEO techniques?
Off-page SEO is more to do with human behavior. You can expect people to share content only if they like it and find it engaging. It is more like the traditional word-of-mouth reference, which works to the present day. You may want to get links from other reputed sites linking to yours, have your brand name mentioned; your content shared, and get as many votes of confidence as you can from outside sources.
3. How does off-page SEO help drive more traffic to my website?
Off-page SEO primarily involves activities performed outside your website to improve rankings on search engines. It also includes backlink building, enhancing engagement, brand promotion activities, and sharing information on social media to increase traffic to your website. Backlinks directly impact search engine rankings; hence play a crucial role in your off-page SEO techniques.