SEO
11 Crucial SEO Steps to Take When Migrating Your Website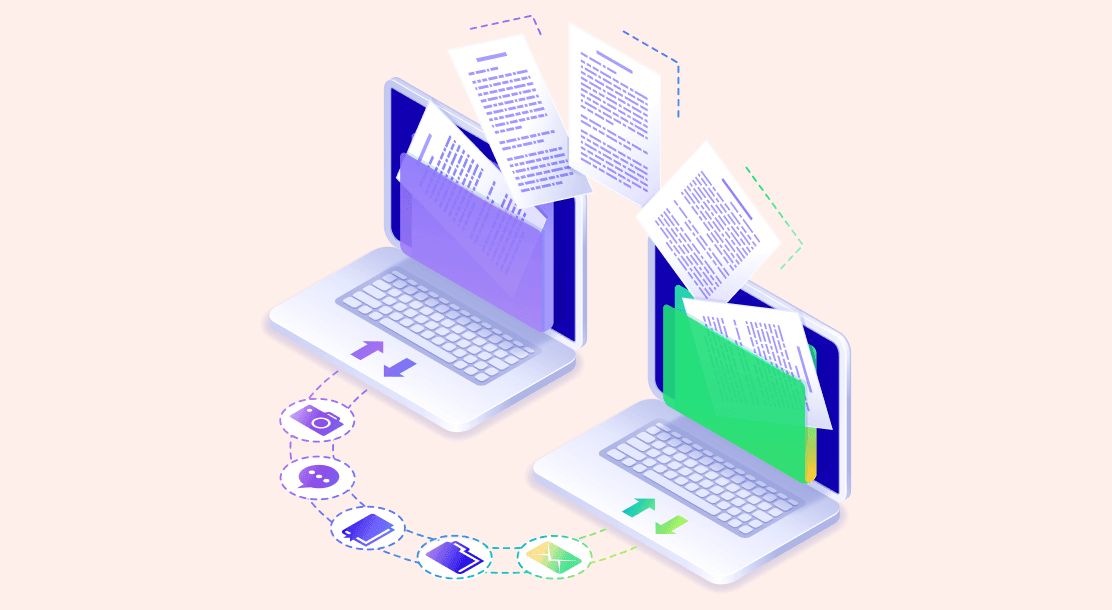 Website migration needs thorough planning and research. Use these 11 SEO steps to ensure you do not lose traffic after completing your website migration.
Website migration is a tedious and risky process. Often, it involves several challenges, from losing top ranks on search engines to entirely losing specific parts of your website. Additionally, a poorly implemented website migration can destroy your brand's performance.
Therefore, site migration requires thorough planning, adequate knowledge of applied techniques, and in-depth analysis to bear minimum losses in organic search results and visits to your website. This blog will look at the 11 crucial SEO steps you must take while migrating your website.
11 Top SEO Steps For Website Migration
Following these SEO process steps will help you ensure you don't lose any of your search engine visibility while migrating your website.
1. Select a smart migration date
To begin with, you must smartly select a migration date that works best for your team and incoming website traffic. Before choosing a date, take into account the project timeline, project goals, redesign time, technical SEO audit timeline, content writing, etc.
Also, try to choose a day when your website traffic is the minimum. It is advisable to decide on a day when all your migration team is in one place to avoid coordination and communication errors. This will ensure a swift migration process that will have minimal impact on your website traffic and SEO rankings.
2. Block crawlers and indexing
This is extremely important to ensure smooth SEO process steps. Your website's SEO ranking is crucial, so you must ensure that any search engine bots do not crawl your incomplete website. And to do this, you can use disallow, noindex, and nofollow.
Noindex and nofollow send messages to search engines like Google that specific content present on your website must not be indexed or followed by bots. This disables those website parts to impact your website rankings. On the other hand, disallow signals bots about the specific folders that must not be crawled. Thus, these pages will not be indexed and won't appear in the search engine results. But make sure to reverse this step once you are done with your migration.
3. Benchmark your analytics
Create a copy of your Google Analytics data, as you will need this information later to identify if there is any lost traffic due to migration. If you notice less traffic, you must export the analytics data from your new website to run a parallel analysis with the data from your old site. This is a great way to pinpoint which pages have lost traffic.
You can also use this data to check out your top-ranking pages. Once the migration is over, pay special attention to these pages, as they contribute the most to your SEO rankings and visibility.
4. Map out all modified URLs from old to new
You must have a spreadsheet that documents every old website URL next to the new one. Ideally, when conducting a website migration, you must retain its original architecture and have a new URL corresponding to an old one.
If you drop too many pages from the new website, it will impact its ability to capture SEO traffic. Also, Google will conclude your website as new, causing you to lose your rankings. So, following the same website architecture during migration is advisable unless you have solid reasons not to.
5. Create a 301 redirect map with all the new webpages
Redirecting is a critical strategy when it comes to migrating your website. A 301 redirect is a permanent redirect that automatically takes the users to the new URL. This type of redirect is considered the best from an SEO perspective as it does not impact the ranking much.
If your migrated website has pages most likely to be deleted, make sure to add redirects for such URLs.
6. Create new metadata for your pages
Another one of the crucial SEO steps to consider while migrating your website is creating new metadata for all pages. This includes using new URLs, meta titles and descriptions, and alt tags.
Many web developers use WordPress to auto-generate meta tags; however, doing that manually is a better strategy. You can thus incorporate all the focus keywords and enhance your click-through rates.
7. Create a custom 404 page
Many web developers miss out on creating a custom 404 page since they don't realize its importance in the website's performance. A 404 error page occurs when a visitor clicks on a broken link. During the migration process, getting a couple of broken links is common, no matter how methodical you are in your 301 mappings.
An effective and custom 404 page boosts customer engagement and ensures a good customer experience. Having a custom page makes your visitors feel more valued and gives them a decent apology for having broken links on your website.
8. Eliminate duplicate content issues
Many developers fail to follow a consistent step-by-step SEO process while migrating the website. And this may result in the issue of duplicate content. For instance, if multiple URL versions are published, it creates duplicate content that negatively impacts the SEO rankings.
It is advisable to set up redirect rules in .htaccess to ensure only one version of every page on the new website. Also, you must carefully look for "default" folders that often cause duplicates. Lastly, implementing sitewide self-canonicalization can help as it tells Google that the old site has moved to a new location.
9. Create .xml or HTML sitemaps
Sitemaps, also known as site trees, can be understood as a list of all web pages and their relationship with search engine crawlers. These sitemaps save all the URLs for your website, including the metadata, which is a crucial component of SEO.
You can choose from different online visual map markers to make the creation of sitemaps easier. These online tools will help you even without technical experience in this domain.
10. Make sure your website is verified with Google Search Console
After you have completed the migration, make sure you use the "Change of Address" feature in the Google Search Console. This is one of the crucial SEO steps as it notifies Google about your changed domain and that it can be found at the new URL.
You must also use Bing Webmaster Tools to notify Bing, another popular search engine regarding the domain change. And it is important to do this as soon as your website migration process is over.
11. Measure performance post-launch
Finally, it is important to monitor your new website closely. Track the site's performance and behavior and monitor crawl errors in Google Search Console. This will help you identify any 404 pages or bad requests.
You must also pay attention to organic traffic in Google Analytics. Determine the most authoritative pages of your website and check if the traffic on them increases or decreases after migration. This will help you understand if your web pages need any optimization.
In the End
If you implement website migration without taking into account the necessary SEO steps, you can lose a lot of search engine traffic in the process. So, keep the aforementioned tips in mind and ensure you do not meddle with your SEO rankings.
FAQs
1. What is SEO website migration?
It is the process of transferring SEO rankings, authority, and indexing to demonstrate a significant change in your website URL structure.
2. What should I consider while implementing SEO website migration?
Building organic visibility on search engine rankings is a long and time-consuming process. When you modify the URLs, content, or overall website structure, you change what search engines know about your site or the rankings used to rank your website. The only goal for SEO website migration is to mitigate traffic loss and maintain the same SEO rankings.

3. How long does an SEO website migration process take?
The length and the amount of time required depends on the size of your website, how much content you are transferring, and the pre-and post-audits you conduct.