Premium Contextual Blog Translations
Wide network of multilingual content creators

Affordable, 100% original content

Enhance your SEO & reach new audiences
Connect with Readers in Their Native Language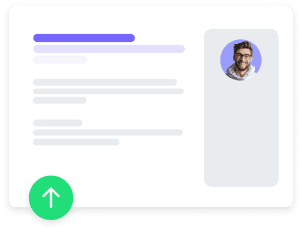 Expert Regional Translators
Our writers are well versed in both the language of origin and the final piece language of the content.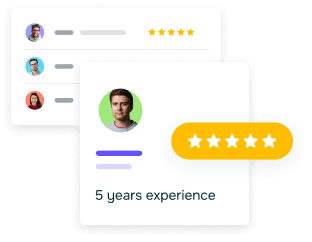 Best SEO Practices
We understand the difference between intelligent keyword placement and keyword stuffing. Our experts follow best SEO practices so that your regional blog ranks high on Google.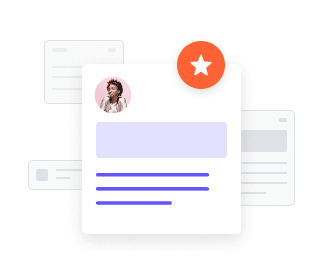 Create, Compel, and Engage
We translate your blog to make it more appealing, engaging, and impactful for the local audience.
Why choose Pepper for your blog
150,000+
Content pieces delivered
2500+
Brands we have worked with
150K+
Strong creator network
Order Multi-lingual Blog Translations Seamlessly
Tell us what you need
Create a blog translation brief using our hassle-free, guided process. Get a preliminary quote and estimated delivery time in under a minute.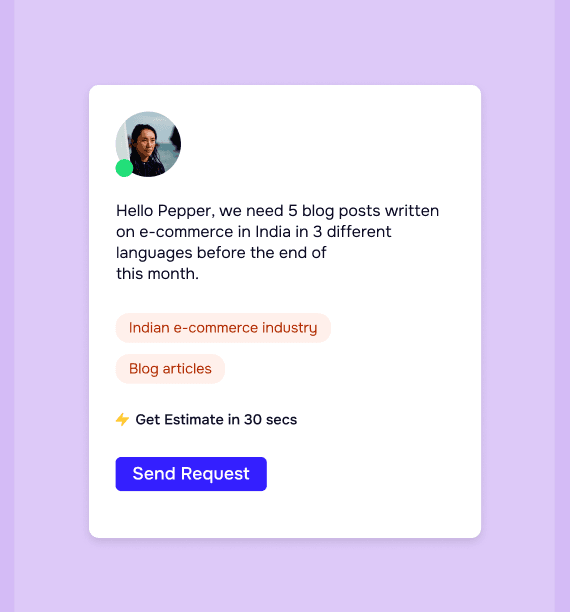 We assemble the best team
From our curated pool, we find the best native translators who fit your brief and launch them into your project.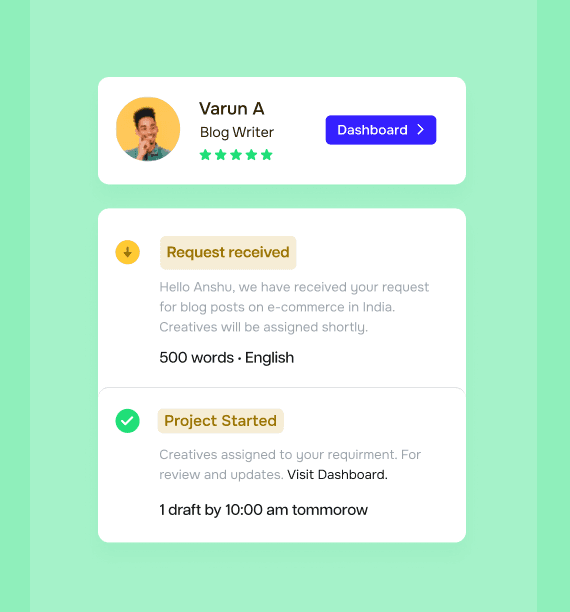 Get the Translated Blog
Track the entire project and get the final delivery on our interactive dashboard.
Localize Your Blogs Now
Quality content in multiple languages
Seamless ordering and delivery
Frequently Asked Quetions
1.
How quickly will I receive the translations?
You can get the estimated delivery time within a few minutes once you create a project brief on our platform. After that, depending on the length and the complexity involved, it can range from anywhere between 12 hours to 5-6 days.
2.
What if I don't like the translated content?
If, in any case, you are dissatisfied with the content, you can easily give feedback and ask for a revision on our platform. We allow for a few iterations depending on the project.
3.
How do blog translations help businesses?
More than half of the websites on search engines are in English, while only 25% of the entire population can read them. Blogs translated into native languages ensure that it reaches and targets the local audience who cannot read English.
4.
Why are blog translation services important to your business?
Blog translation services are important for your business because these services are cost and time-effective since you don't have to interact with or supervise and translators give you the option to translate your work into many languages. These services provide you with well-formatted content which contains several keywords in the target language.
5.
How can I be assured of the blog translation quality?
We assign translators who are native to that language based on the type and length of the content and the target languages when you avail of our services to translate your blog content. We also pick writers that have experience writing in that language and that type of content. Therefore, when you use Pepper Content, you can be assured about the quality of the content delivered.
6.
Does Pepper Content also provide blog creation services?
Yes, we are one-stop shop for all types of content services including blog creation and writing. We engage only top 3% of talent in various sectors including writers and editors who ensure that your blogs are not only completely original but also reflect your brand voice and style.
7.
What is considered a good translation?
A good translation is one that accurately conveys the meaning of the source text in the target language. It is faithful to the style and tone of the original text. It is important to remember that a translation is not an exact word-for-word substitution but an adaptation of the original text for the target audience
8.
How can blog translations help in SEO?
Good blog translation can help you reach a wider audience, rank for keywords in other languages, and get more inbound links. This is only possible when you are sure that your translations are high quality and accurately represent your original content. But if you can find a good translation partner like Pepper Content, blog translations can be a great way to boost your SEO efforts.
9.
What are the benefits of translating my company's blog?
Translating your company blog will help you accelerate website traffic thus, getting the attention of your untapped potential audience since you will be speaking to them in their language.
Here's what our users are saying
Pepper content has been a cost-effective solution for us to get relevant original content in a timely manner. The team is nimble and has helped us churn quality content quickly that is not only engaging but also purposeful. Keep it up team!

Bharat Bhattad
Head of Digital Marketing

Pepper has been my man Friday for long now. Last-minute requests, difficult content requirements, unrealistic delivery expectations, and many such challenges but Pepper has always managed to pull a trick out of their hat and surprised me with near-perfect delivery.
Himanshu Tomar
Lead-Brand Marketing
I believe that's Pepper Content's best quality – I can always count on their team to deliver 100 per cent of what's been said. Pepper made it easy for us to focus on serving our customers by taking over our content headaches. They have some of the best writers and editors on their platform, who go the extra mile to fulfill all our requirements. Pepper Content is THE one-stop shop for all our content requirements.
Akanksha Gupta
AVP - Marketing
See how businesses have transformed their content marketing