Back to All Resources
Know When to Retain, Remove or Rework Content
37% of content marketers have never audited their content. Churning out new content, without evaluating what you already have is a small mistake that can cost you in a big way.
Download Free Template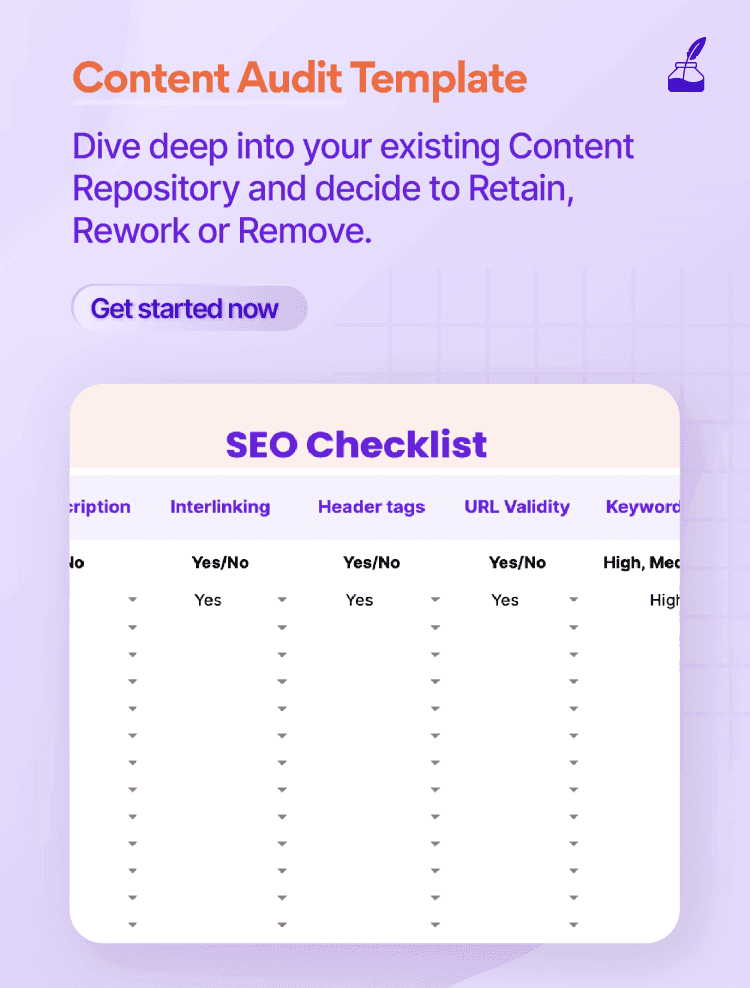 As a content marketer, a big concern is content that drives no traffic or engagement. If you feel that your company's content might be stuck in a rut, it is time you need a content audit.
This template will help you take inventory and analyze your business's current content environment based on a set of criteria. Consisting of the below three parameters, the template is perfect for those looking to make the most of their resources, identify gaps and gain insights.
SEO Checklist

Content Quality Checklist

Content analytics