Back to All Resources
It's time for your business to go Glocal
With 75% consumers more inclined to buy from websites that speak their native language, going global and local in your content is no longer an option.
Download Free Ebook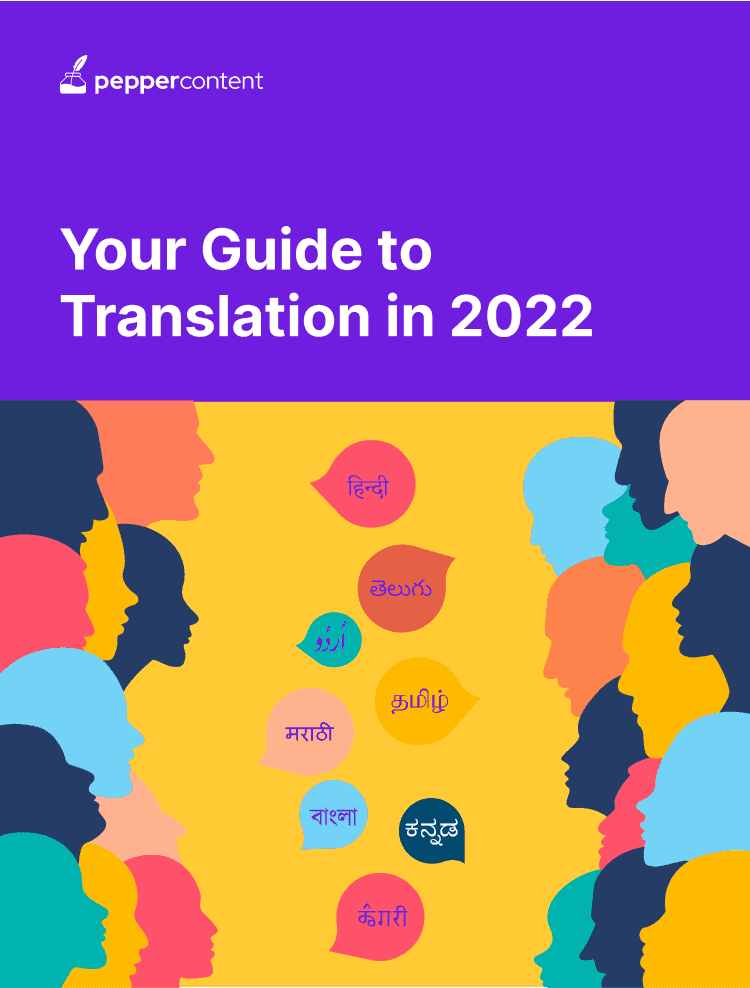 Expand your business's reach with localized content
90% of new internet users in India access content in vernacular languages

75% of consumers prefer to buy from websites in their native language

Out of the total 658 million internet users, only 2% exclusively use English content online while 8 in 10 users want to use regional content when shopping online.
Today, communicating with prospective customers across the globe in their language has become one of the non-negotiable aspects of modern business.
A multitude of Indian startups are 'Going Local', with unicorns such as Policybazar, InMobi, Byju's, Zomato, etc. translating their content into two to twelve regional languages.
Translating is much more than just replacing words. It also includes broader concepts such as culture and context. And this is why hiring professional translation services for your business's global expansion becomes crucial.
Your Guide to Translation in 2022 by Pepper Content
Make an informed choice when choosing a language services provider for your business. Immerse yourself in this comprehensive handbook for your journey into translations.
Explore the business case for translations

Understand why translation is important for your business

What are the business benefits of a multilingual website

What do you really need: Localization, Translation or Transcreation

What to look for when hiring a translation provider