Back to All Resources
The Best Content Marketing Advice You'll Ever Get
Can't get your content marketing strategy to work? Listen to what global leading content marketers have to say.
Download Free Ebook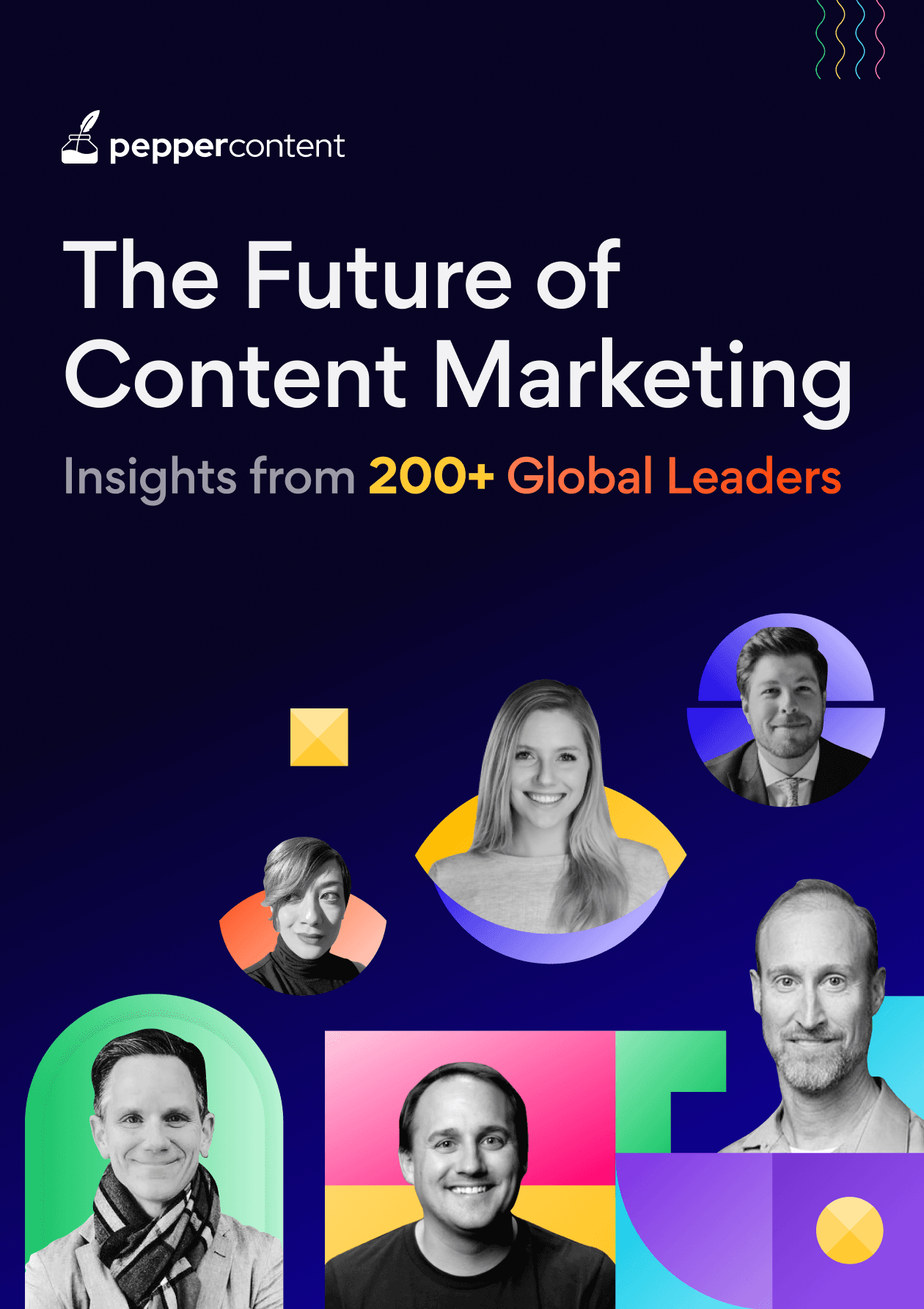 Are your content marketing efforts being rendered futile?
These might be a few reasons why:
Lack of strategy

Producing repetitive low-quality content

Not adapting to the latest content marketing trends

Not choosing the correct marketing methods

Unable to use technology to the fullest
But fret not. We got you covered. This ebook will explore the latest content marketing trends in-depth and answer all your burning content marketing questions.
THIS is the best content marketing advice you'll ever get
Whether you're setting up your content marketing strategy or deciding where to put your money, this handy ebook will help you decipher the trends of today and tomorrow. Here is what you can expect from this ebook:
An introduction to SEO and its evolution over the years.

Put an end to the quality vs. quantity debate.

Understand the emerging content marketing trends of 2023.

Scale your content marketing game through AI.

Understand when you should outsource and when to leverage the in-house content team.