Back to All Resources
A good brief is an underrated art
Learn how to write creative briefs that will help you get the best content from your team, agency or freelancer. Every. Single. Time.
Get Free Ebook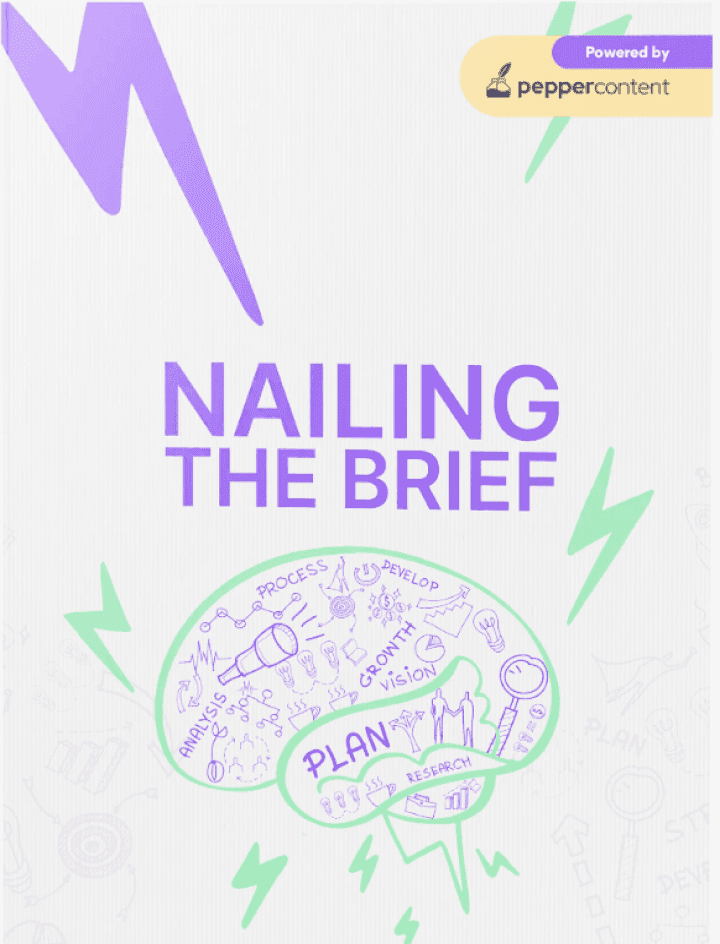 Are your creative briefs helping your writers deliver their best?
Crafting a strategic creative brief can benefit everyone involved in the project. With a better understanding of the objective and goals, your team or agency can create a deliverable that exceeds expectations—making sure you get the right deliverable in the first go! We're sharing the tricks of the trade in this accessible and brief guide.
Pepper's Nail Your Creative Brief Ebook takes you through a step-by-step process to create briefs that help you:
Enhance the quality of your final content

Work well with freelance writers as well as in-house writers

Ensure a faster turnaround time
Know more about the Pepper Brief Builder created after reviewing 100,000 content briefs and interviewing 50 marketing leaders and executives across small, medium and large businesses. Plus, get tips from well-known writers in the freelancer space!