Grow business with SEO-driven blogs
One platform, multiple content types

100% quality with 100% satisfied customers

Better ranking, higher sales, and growing business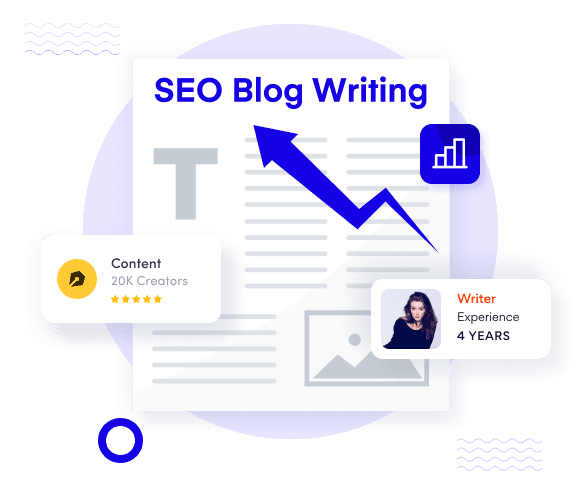 2500+ Businesses trust us with their content
Outrank the competition. Every time.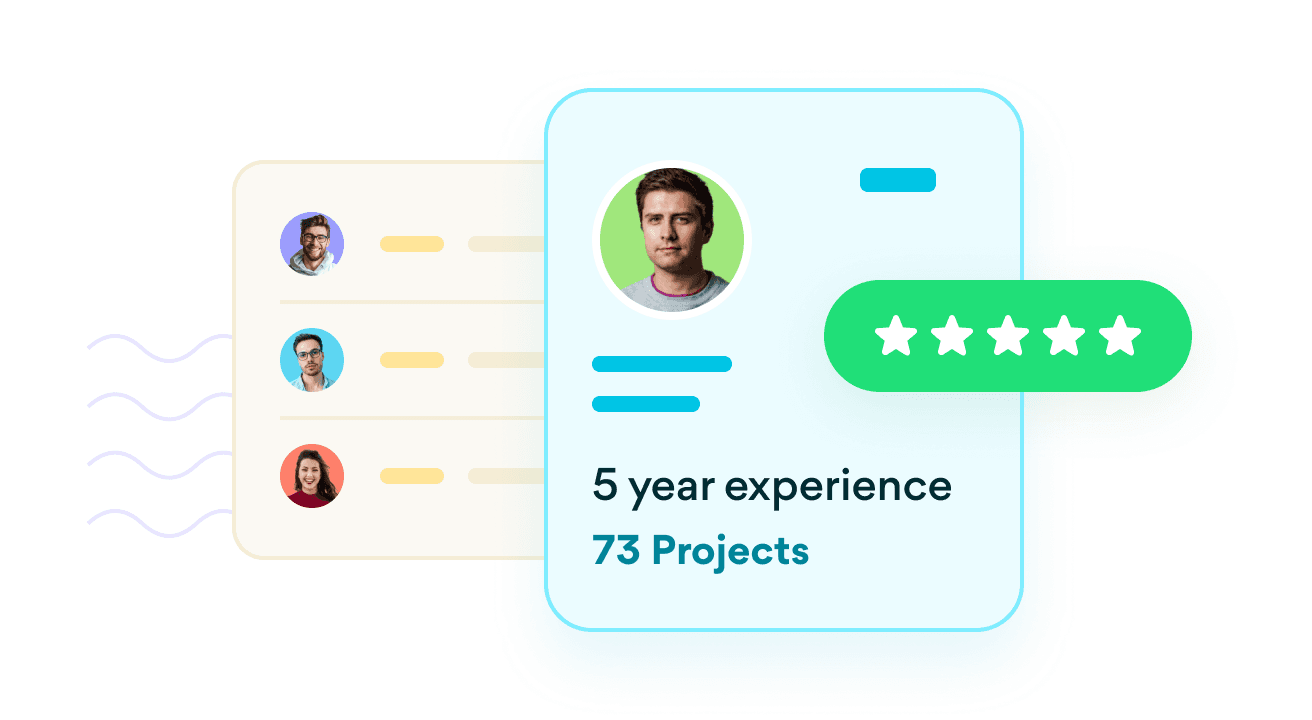 Exclusive network of quality writers
We handpick only the best of the best with our top-notch writer screening process. Result? We have a network of perfectionists for each industry and every vertical.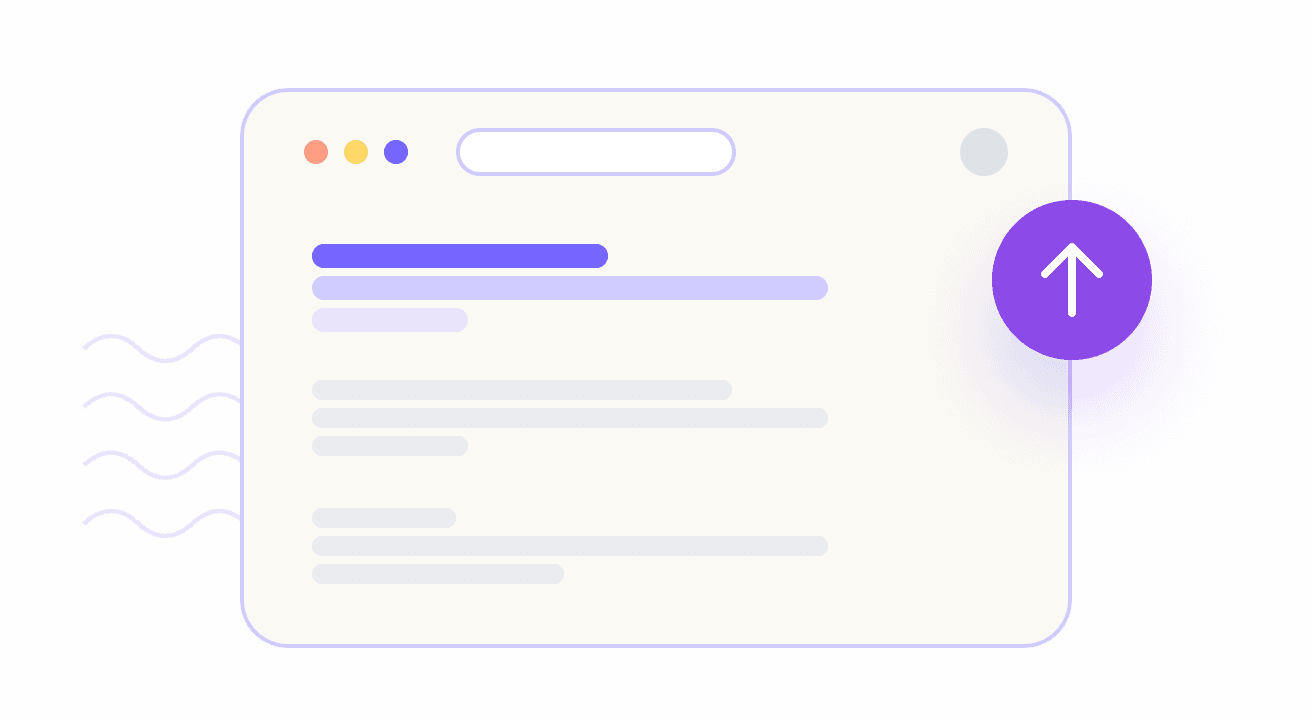 Content that google loves
Google loves what we create. Our Secret? We never lose focus on the latest SEO guidelines. The result is good old-fashioned content that sticks with readers and the crawlers.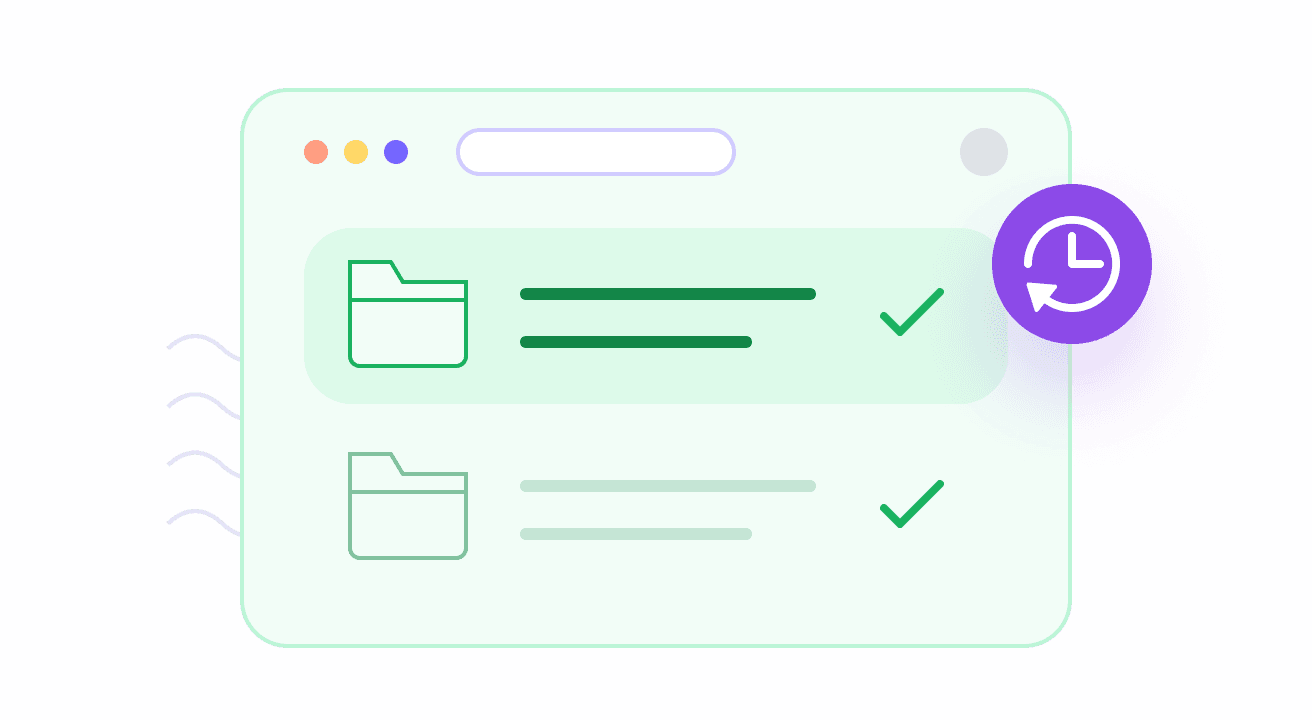 Delivered in time with zero quality compromise
The world is moving fast and we are on a clock. With a significantly faster turn-around time than the rest, we create impactful content with credible research.
Why choose Pepper for your blog writing service?
200,000+
Content pieces delivered
60+
Content types
2,500+
Brands we've worked with
100,000+
Strong creator network
Steps involved in delivering a quality blog
1
Tell us what you need
Brief us with your content requirement and receive a budget estimate from our end.
2
We assemble the best team
Our algorithms ensure the best-fit writers are briefed, readied, and launched into your project.
3
Track progress on your dashboard
You get a dashboard to ensure easy two-way communication.
Order your blogs with Pepper
Place your order in under a minute
Search Engine Optimized content
Fastest turnaround times
Frequently Asked Questions
What is SEO in content writing?
The use of keywords and key phrases in online content is known as SEO authoring. Writing SEO articles is the best way to improve the organic visibility and SERP ranks of their websites. Pairing high-quality text with relevant search keywords is the best approach to writing for SEO. When we say "SEO", we're referring to something called "search engine optimization" – or the process that we use to make our websites show up higher in search results on Google and other search engines. If you make your website show up higher in search results, more people will see it and click on it (which means they'll see your brand, and perhaps buy your product or service).
How to get more traffic with SEO?
Writing SEO articles attract more traffic to your website. Here are a few tips you can use to write SEO-friendly blogs. These are already incorporated into our website content services. - Write more posts. According to research, the more frequently you update your blog, the more traffic it will attract. - Use social media to promote your business - Make your titles more interesting - Make sure you're aware of your market - Photographs should be included - Keywords should be included - Incorporate hyperlinks - Include social media sharing buttons
How does writing SEO articles help my business?
SEO (search engine optimization) is the marketing strategy of getting more visitors to your website using search engines. The importance of writing SEO articles can never be overemphasized and extolled when you know that more than 90% of web traffic comes from the quantity, quality, and relevance of content.
How long should SEO blog posts be?
In 2021, the ideal blog length for SEO is 1,760-2,400 words. According to several studies conducted over the last ten years, Google's algorithm favors greater material when competing with shorter content articles–helping blog posts with over 1,000 words do better on average–and considerably raising the average.
How do I add SEO to my website?
For any website to succeed, it must have SEO content written for it. You need to appeal to your targeted customers to make sales. The more people you appeal to, the larger your pool of potential customers becomes. Pepper's SEO blog writing service helps you do that. You can fine-tune your website with SEO by following the given steps: - Select the appropriate URL. - For each page, provide a title and a description. - Make use of anchor text. - All of your photos should have alternate text. - With the correct headers, you can give your site structure.
How do I write an SEO-friendly blog post?
Writing SEO articles are a great way to increase your website's search engine ranking and improve your site conversion rates. You can write amazing SEO-friendly blog posts by following these tips: - First and foremost, write for your intended audience. - Keep everything under one roof. - Make enticing headlines. - Use keyword-rich sentences. - Create a plan for your postings. - Make use of visuals. - Use social media to promote your work. - Use Google Authorship to your advantage. We keep these in mind while delivering the best SEO blog writing service to you.
Is blogging good for SEO?
By establishing your website as a relevant solution to your consumers' questions, blogging may assist improve SEO quality. Blog articles that employ a range of on-page SEO techniques can help your site rank higher in search engines and appeal to more people. By availing Pepper's SEO blog writing services, you can be sure of ranking higher on Google. Keeping a blog can be a great way to keep potential customers engaged with your business. SEO-friendly blogs often rank higher in search engines than static pages (like your homepage) because there is more content to be indexed and they are more dynamic. Unlike static pages, writing SEO articles generates many different inbound links from all the users who are leaving comments on the site.
Are you writers well-versed in SEO blog writing?
In the age of the Internet, writing SEO articles has become the heart and soul of content creation. Our writers are skilled in writing SEO articles. The SEO blog writing service you avail aims for content that ranks organically at the top.
Should I avail Pepper's SEO blog writing service?
Yes, of course! SEO content is a critical hub for search engines, websites, and Bing to rank higher in the SERPs. There are certain factors to consider when writing SEO articles that will give you the best possible results. You want the content to be distributed on high-ranking authority web pages and take advantage of available social networking opportunities. Properly optimized SEO content can help your site easily reach Google's top position in SERPs. So, availing Pepper's SEO blog writing service will help you garner more traffic which will eventually mean better profits for your company.
Will SEO blogs resonate with my brand?
Every piece of content we create is in harmony with your brand's positioning. Before writing SEO articles, our writers follow your brief guidelines and also conduct their own research.
Why 2500+ brands trust us with their content needs
Drive Sales & Grow Your Business With Expert SEO Blog Writing Services
Writing great blogs is not enough; you also have to get it out there, which is where SEO blog writing comes into play. Writing a perfect SEO-friendly blog post needs thorough planning and execution. With increasing competition, expanding the reach of your blogs and attaining a higher ranking on the search engine results page (SERP) is the need of the hour.
Writing SEO articles is the art of staying on top of web searches and attracting high-intent visitors who can turn into future customers. Pepper Content provides the industry's best SEO blog writing service that helps you prioritize search engine visibility and web presence.
How SEO-friendly Blogs & Articles Can Shape Your Business
SEO blog writing is more than just ensuring the words you use are easy to find with Google. It's about providing your readers with helpful, original content they can trust and use to make decisions. Our high-quality SEO writing provides value to all of your website's visitors while also increasing your visibility online.
We Can Help You Achieve All Your Business SEO Goals
Google's primary objective as a search engine is to deliver the most relevant content to its users. This practice of delivering the most relevant content is known as 'on-page optimization'. When optimizing your content for Google, remember that it should always be optimized for the user's experience first. A website blog that is readable, original, and consistent would rank higher than other blogs. Writing SEO-friendly content has never been so easier. We ensure you get super-premium SEO-friendly blogs with proper keywords and phrases. We also recommend that for your blog to rank higher, your website should also be SEO-optimized, and our web content writing services can you help with that.
Writing Readable SEO Articles Has Never Been This Easy
When you outsource any type of SEO-optimized article to us, we understand that the first and foremost thing is always to write for the reader, not just for Google search. If the content is not fresh, unique, and easily understandable, no matter how many times the keyword is added to the blog, it will not be ranked anywhere on SERPs. Our avant-garde writers know how to write SEO-friendly articles and ensure that the keywords are a part of the content and not the other way around. We promise there will be no keyword stuffing!
Industry's Finest Content Creators Work With Us
Discover the best source for SEO blog writing for your website or to boost your online presence with us. A professional SEO-optimized article writer can help businesses create compelling content in various formats. Creating unique SEO-friendly blogs attracts customers and ensures they have an enjoyable experience on your site or listing. This helps turn visitors into loyal customers who will return again and again.
Best Turnaround Time For SEO Blog Writing
Pepper Content offers quality content with the industry's best turnaround time that beats all our competitors. We are among the best SEO blog writing services that deliver content that ranks and converts.
Reasonable Pricing For Writing SEO Articles
The pricing for writing SEO articles starts from 1.5 INR per word. However, the final quotation depends on many other factors like the industry, number of assignments, word count, and the expertise level of the creator that you want to engage in the project.
Why Choose Pepper Content For SEO Blog Writing Service
Pepper Content is one of India's largest content marketplaces. It provides a range of services like content writing services, graphic design services, and language services, all under one roof so businesses can adopt an integrated approach for their content needs. Writing SEO-friendly content is one of our fortes.
We have a network of over 65,000 creators skilled in their respective fields. Our content creation process goes through layers of checks and edits. It involves different stakeholders like writers, editors, and AI tools to ensure that you get the best of the best results.
Our existing clientele includes super-brands like Paytm, PharmEasy, Oyo, Amazon, etc.