Well-crafted product descriptions
100% original, SEO-optimized content

Experienced subject matter experts

Phased delivery for bulk content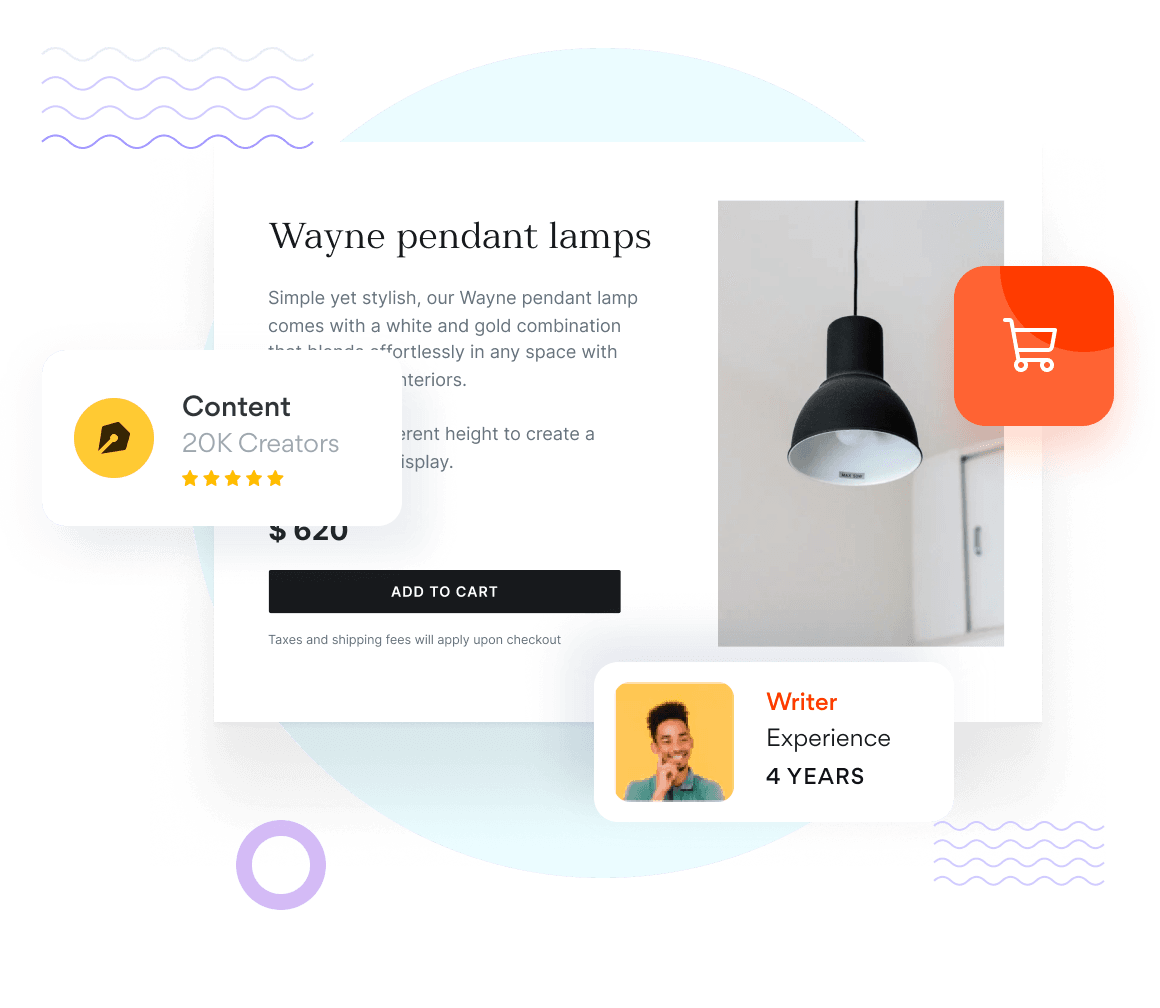 2500+ Businesses trust us with their content
Product descriptions that aim to sell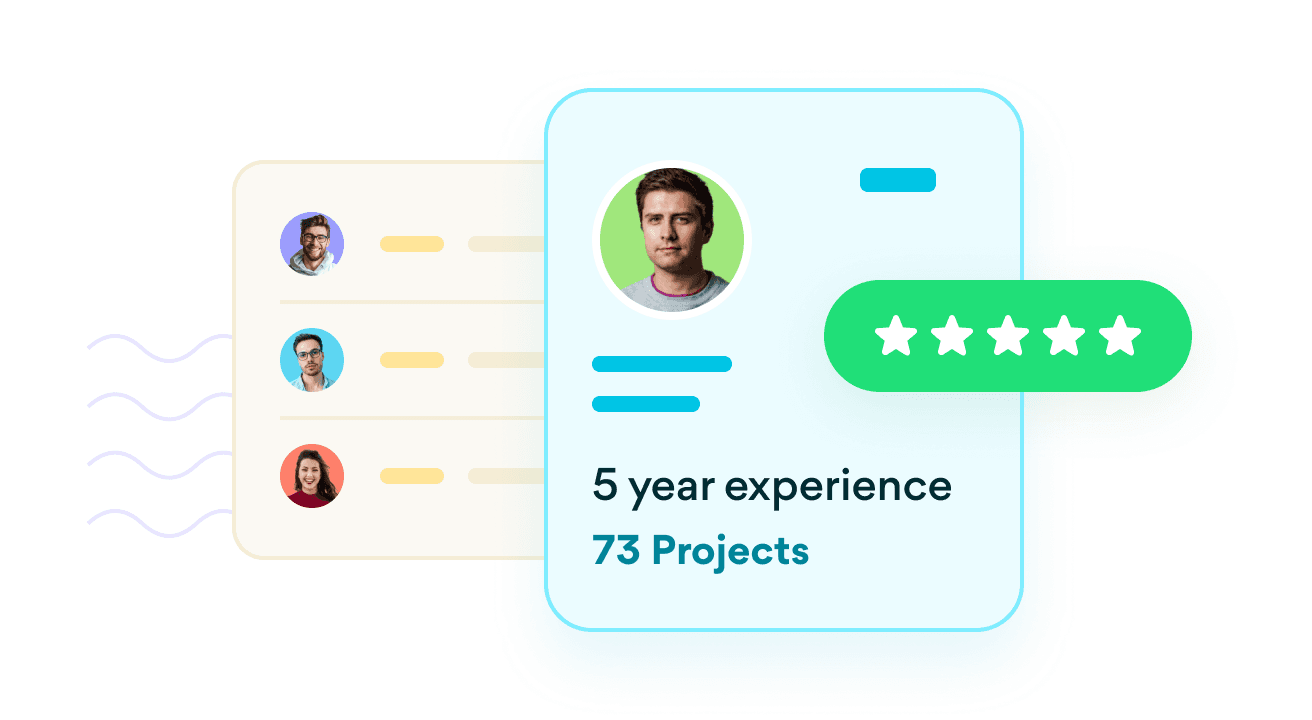 Engage & convert
At Pepper, we deliver creative product description writing that stand out, engage and convert.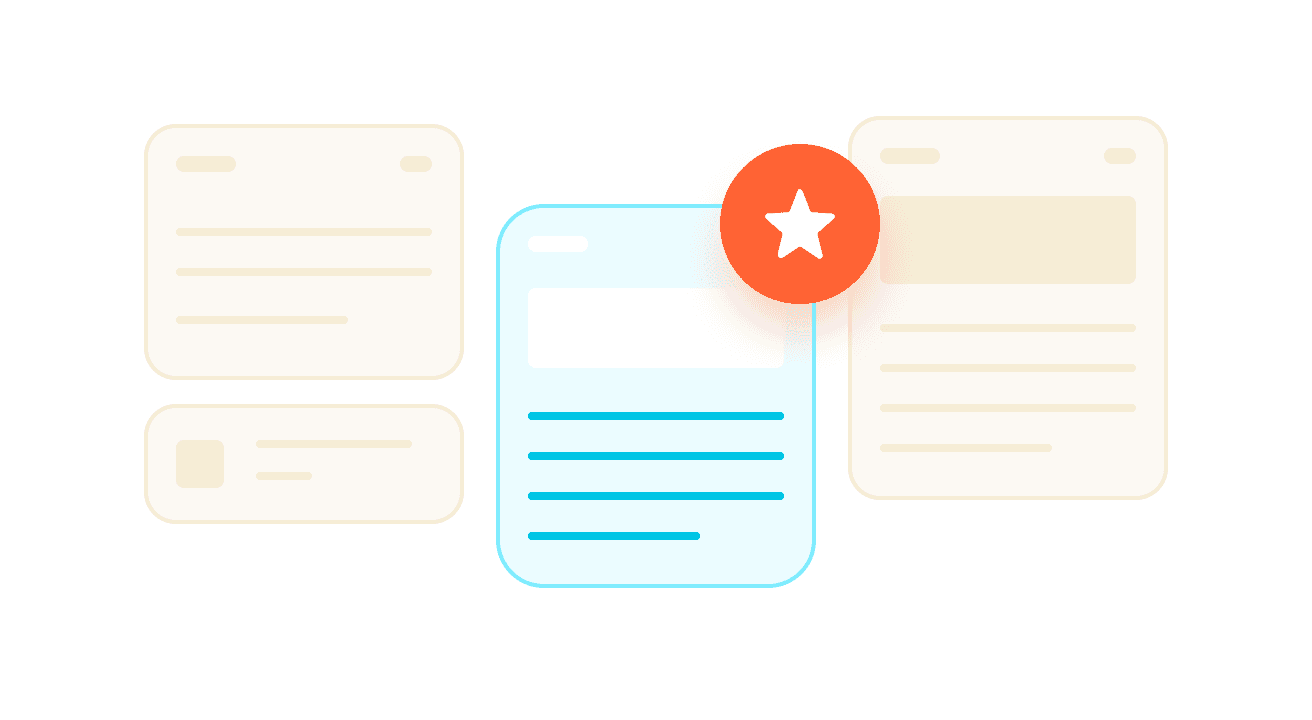 Make your product stand out
The writers in our network strike the perfect balance between storytelling, facts, and tailored content to deliver the best product description writings.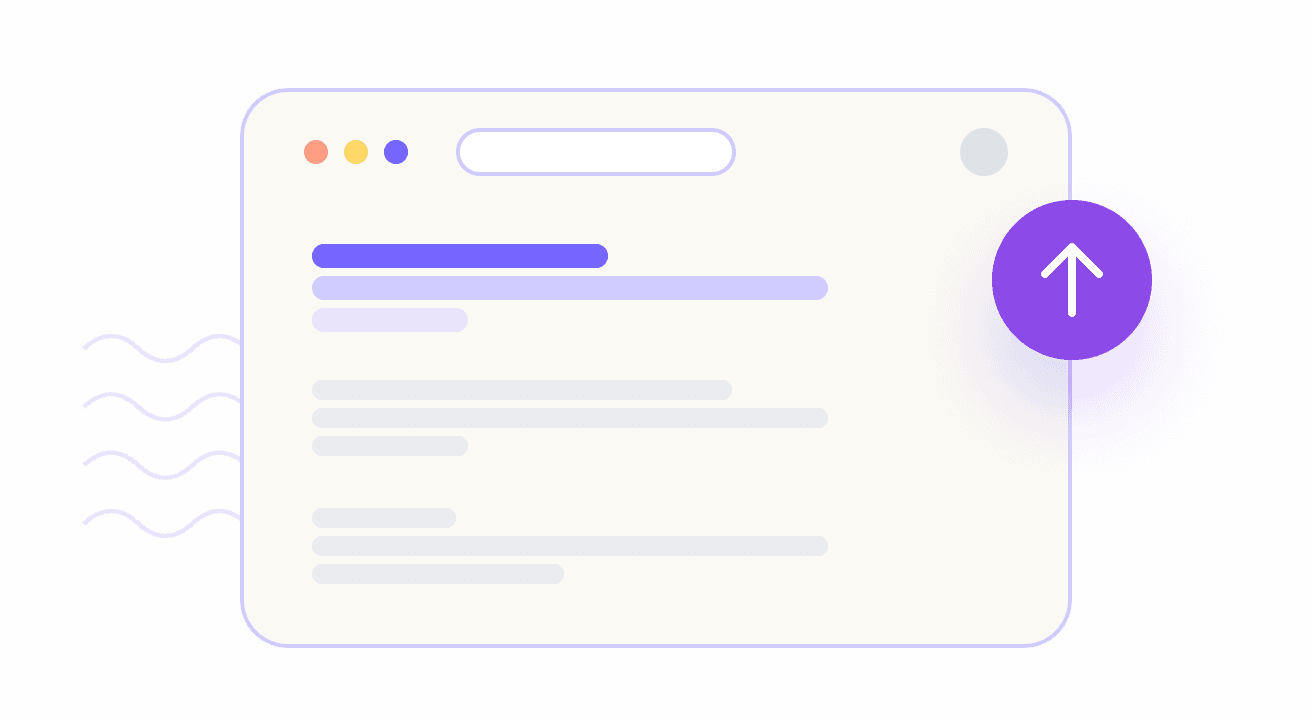 Get SEO-driven content
The writers make sure you get noticed by customers. The more visible you are, the better you rank, and greater the odds of boosting your sales.
Why choose Pepper for product descriptions?
200,000+
Content pieces delivered
100,000+
Professional content creators
60+
Content types
2,500+
Satisfied customers
Getting the perfect product description is simple
1
Share your requirements
Fill in the order form and, in a few clicks, watch us craft great content that grows your sales.
2
Start seeing your content flourish
Our writers then craft product description writings that are customized to your targeted audience.
3
Track the project
Stay updated at every stage. Access our cool and interactive dashboard to track your project at every level.
Get ready to become a household name
Unique product description writings
Easy to manage operations
Get an estimate in 30 seconds
Frequently Asked Questions
What do you mean by a product description?
A product description is a marketing copy that talks about the value proposition of a product to its prospective customers. It comprises details, product features, benefits, and usage instructions. Product descriptions are key tools used to communicate a product's value proposition and generate sales. They're often the most commonly read copy on a retailer's site, so these marketing pages must connect with customers and help them make a purchase.
What should be the ideal word count of a product description?
As long as a product description explains the main features of a given product, its benefits, and an overview, it is good to go, regardless of the word count. However, anything between 100 to 300 words is fine.
How should you go about describing a product?
While writing a product description, our writers think from the buyers' viewpoint, how they would respond to your product or what they're looking for. It helps them come up with content that sells.
What makes a product description writing good?
In product description writings, you should keep in mind is understanding what the buyers are looking for (information-wise and product-wise). Focus on creating easy-to-read copies that are likely to attract your customers' attention. A well-crafted product description writing is extremely effective for increasing conversion rates within an online store. A good product description writing should give the right information in the right sequence. A potential customer should be able to click on a product and read it cover to cover without becoming bored or confused.
What is the aim behind curating product description writings?
A product description writing tells you why a given product or service is worth its salt and why one should buy it. It provides the buyers with enough information to encourage them to purchase the products.
Why should product description writings be SEO-driven?
SEO-optimized product description writings allow buyers to find you easily through search engines.
What are the different types of descriptions?
There are different types of descriptions. These include: 1. Product descriptions 2. Process descriptions 3. Service descriptions
Do I own the content once it is delivered?
Yes. Once we deliver your order, you own the IP rights for the content piece, here, product description writing and we cannot reuse the same content.
What's the purpose of product description writings?
A product description writing should also be used to help reduce cart abandonment by guiding your visitors in deciding whether to purchase or move on. The natural way that people read online is by scanning and reading keywords with a quick glance at overall page copy and benefits. Product description writings are an important SEO factor for online stores. The text of the product description writing will be indexed by the search engines and included in search results. It's also used to measure conversion rates and generate reports on-site. It's crucial that product description writings are both useful and engaging.
What is the importance of the product description of every listing?
A good product description writing is one of the most persuasive elements in a marketing campaign. It can make a huge impact on a purchase decision, and it's why a product description writing is one part of an effective copywriting strategy. Before we dive into how you can use product description writing to market your products effectively, let's break down what it really means.
Why 2500+ brands trust us with their content needs
Product Description Writing Service That Helps You Sell More
Have an online store? Pepper Content's product description writing service is the best way to have product descriptions written for your ecommerce business. Product descriptions are an essential part of marketing on the Internet. A perfectly written and SEO-optimized description of your products or services can help you rank higher on search engines and thus, attract more customers and increase your sales.
Invest in High-Quality Product Description Writing Service Packages
Product description writing is one of the biggest challenges when selling your product online. It has a direct impact on how people understand and perceive it. A well-written product description not only helps in marketing the product better but also increases sales by informing your customer about the benefits and features of the product.
Pepper Content's product description writing service focuses on great quality writers, search intent-based unique content, and organically optimized product descriptions that drive sales.
The Best Way to Get Quality Product Descriptions that Convert
Everyone has an online business, but not everyone has product descriptions that genuinely connect with their audience and convert traffic into paying customers. Our product description writing service package aims to drive home a sale and not just tell the customer what they're about to get. We create stories that get them hooked on to your brand so that you can usher in more sales.
Crisp, Compelling, and Creative Product Description Content Writing for You
SEO-optimized eCommerce product descriptions are an essential part of your Amazon listing. When your listings are not up-to-mark, they can cost you your sales. Why? Because your customers cannot understand what your product is about and often read the reviews. Discover the business benefits of investing in good-quality product description writing services and SEO-optimized product description writing services with us.
Optimize Your Business with Optimized Product Descriptions
The elements of an effective eCommerce product description include the following: a good headline, a precise and informative title, persuasive benefits-oriented features, a clear, complete structure with concise headings, and a consistent tone and voice. Product description writing services should have content that is easy to read and convincing apart from factual, readable, and structured in such a way as to show consumers the key elements of your offer clearly. When you avail of Pepper Content's product description service package, we assist you with high-quality, catchy, SEO-optimized creative product descriptions and copywriting.
Industry's Finest Content Creators Work With Us
Discover the best source for product description writing for all your eCommerce services with us. A professional product description writer can help businesses create compelling content in various formats. Using unique product descriptions attracts customers and ensures they have an enjoyable experience on your site or listing. This helps turn visitors into loyal customers who will return again and again.
Best Turnaround Time For Product Description Writing
Pepper Content offers quality content with the industry's best turnaround time that beats all our competitors. We are among the best product content writing services that deliver content that converts.
Reasonable Pricing For Product Description Writing Service
The pricing for our product description writing service starts from 1.5 INR per word. However, the final quotation depends on many other factors like the industry, number of assignments, word count, and the expertise level of the creator that you want to engage in the project.
Why Choose Pepper For Product Description Writing
Pepper Content is one of India's largest content marketplaces. It provides a range of services like content writing services, graphic design services, and language services, all under one roof so businesses can adopt an integrated approach for their content needs.
We have a network of over 65,000 creators skilled in their respective fields. Our content creation process goes through layers of checks and edits. It involves different stakeholders like writers, editors, and AI tools to ensure that you get the best of the best results.
Our existing clientele includes super-brands like Paytm, PharmEasy, Oyo, Amazon, etc.