Creating eBook Designs that Stand Out
Customized eBook Design Tailored to your Brand

Designs that attract Interest and Attention

Increased Readership through Higher Sales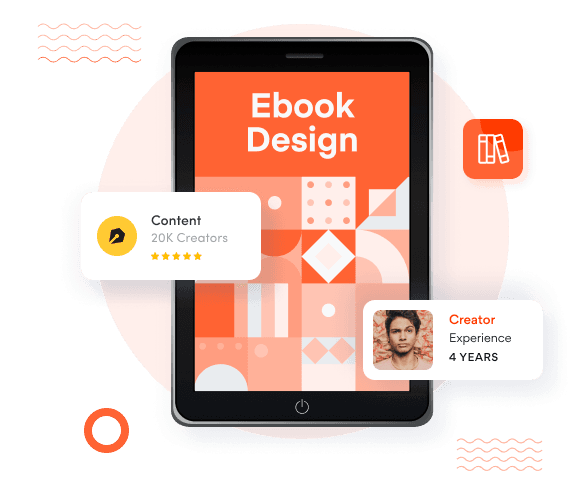 2500+ Businesses trust us with their content
Give your eBook a deserving start
Give your eBook design a Professional Touch
Designers at Pepper are professionals who have studied the craft of creating visual communication with the right messaging.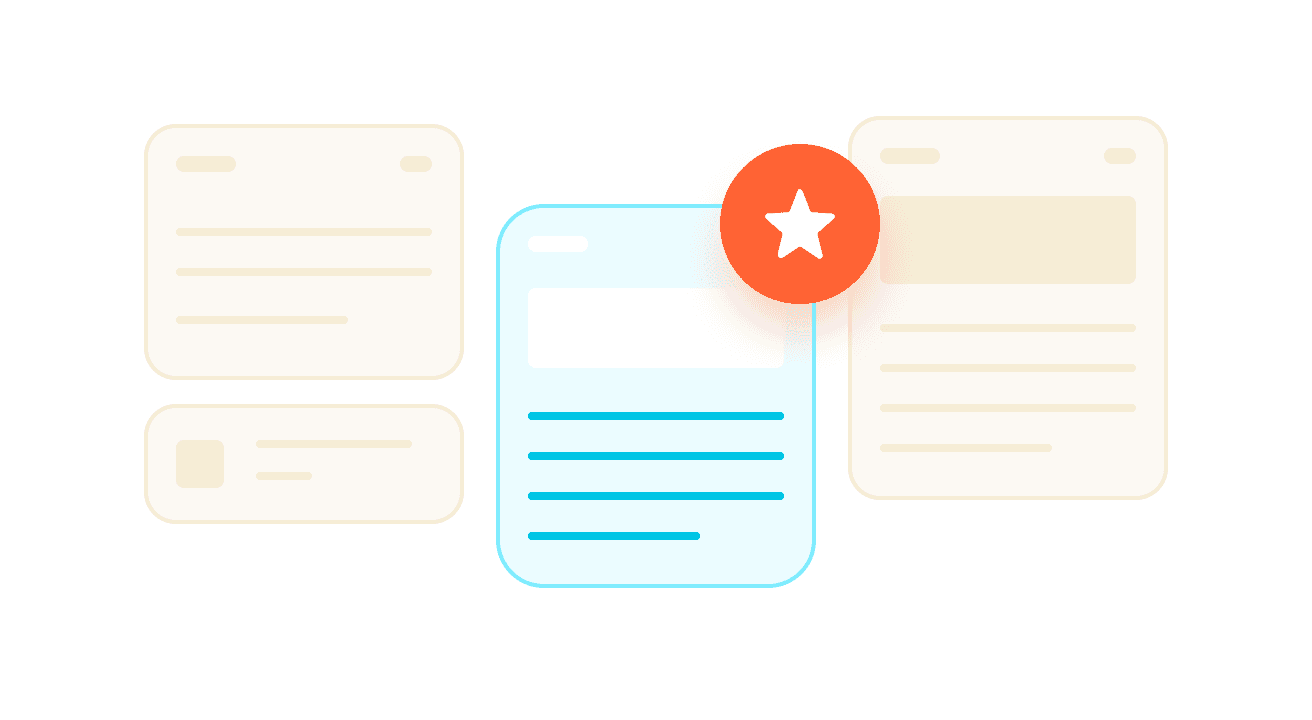 Create a lasting First Impression
Creating a lasting first impression ensures loyal customers keep coming back to your product.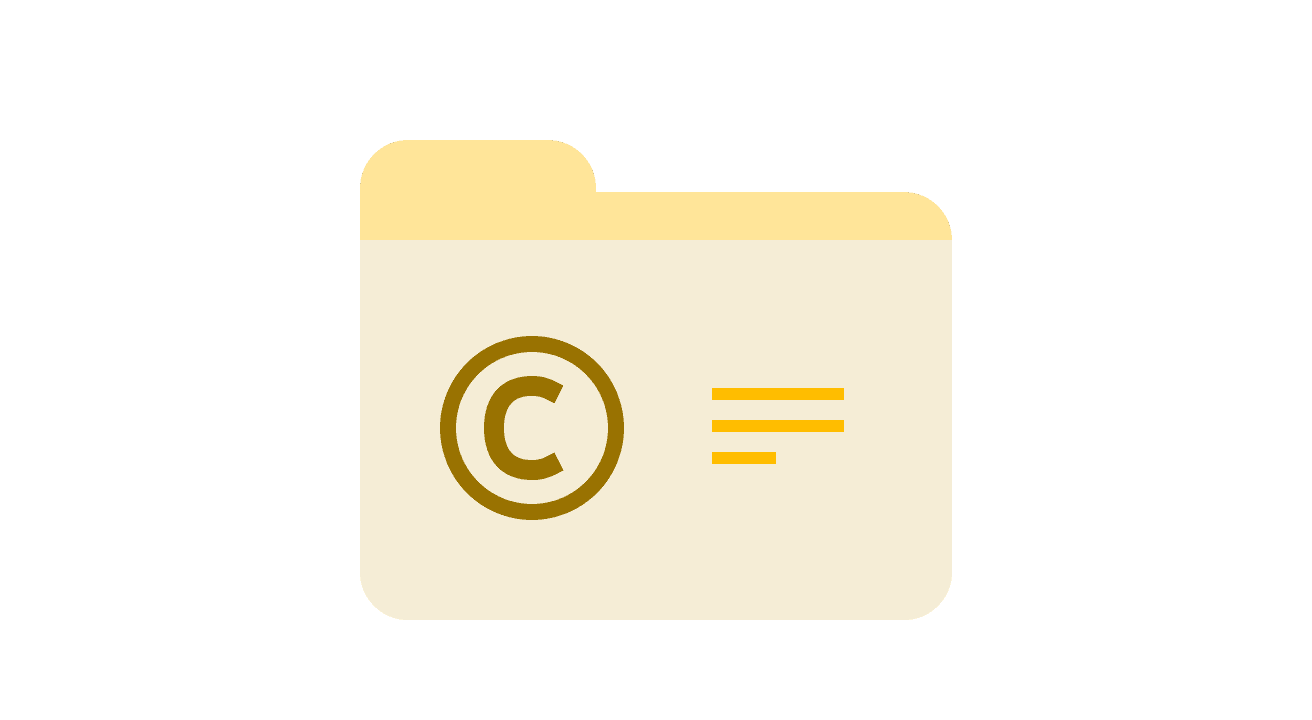 100% original, 200% creative
Pepper creators design eBooks with a perfect blend of originality and creativity. If standing out is what you need, our creators will make sure you shine.
We understand eBook design
50,000+
designs delivered
1000+
happy brands
800+
designers on the network
1%
selection ratio
Create Aesthetic Ebook Designs to drive stronger domain leadership
1
Share your vision
Share your project brief with an easy-to-follow guided flow that enables the platform to understand your requirements better.
2
We assemble the best team
Our algorithms ensure the best-fit designers are briefed, readied, and launched into your project.
3
Track your Project
Get timely project delivery while staying updated with an easy-to-use dashboard.
Order Quality eBook Designs
eBook design that sells
Top-notch experienced designers
Fastest turnaround time
Frequently Asked Questions
Who creates ebook designs?
Professional designers with years' worth of designing experience with individuals and brands handle your projects. With them on your side, nothing is stopping you from getting a well-performing eBook design.
Will the ebook design resonate with my vision?
It absolutely will. Our designers first go through your brief and then conduct their required research before starting your project. It ensures that the design created is an exact match for your vision.
How does your design help my eBook?
The design part of an eBook is what actually creates the first impression on people. A design that hits the right chords can help create great brand value and help scale sales.
Can I not design the eBook myself?
You most definitely can. But having years of experience develops your skills to another level. Most people can cook, but it is an altogether different thing to be a chef.
Do you have skilled ebook designers at Pepper?
Every designer at Pepper goes through a thorough evaluation process that tests their work expertise. If they are associated with us, it is because they are skilled at it and are comprehensively tested for.
Why are ebook design services profitable?
Ebooks have recently become very popular because of the technology-based world we live in. They have many perks. They are easily accessible, affordable, and good for the environment. Pepper's Ebook design services are famous because of the demand for ebooks.
Why opt for an Ebook over a traditional book?
Some can say that printed books are traditional and better, but when it comes to the reach of a book, Ebooks make the higher cut. Ebooks can be accessed the moment they are released. Nowadays, people don't go to the bookstore to buy a book; they look for it online. With Ebooks being published online, the user will prefer reading it on their device. At Pepper, eBooks are designed with utmost perfection.
How to use Pepper's Ebook design services to curate the perfect Ebook?
Writing and editing an ebook can take time and has to be done accurately and with the best skills to achieve results which are also provided by Pepper's network of creators. To design eBooks, we discuss your specifics requirements with you and understand the goal you have in mind. Then we do a thorough research and start on your eBook design.
How long does it take to design an ebook?
Writing an eBook and designing one are two different things. Writing an ebook can take as much time as you want. But, designing a basic eBook will take approximately a week.
Do you reuse designs for your eBooks?
No. Our expert designers score high on creativity and make unique designs for every project. You can be assured that your eBook designs will be 100 percent original as they pass through careful quality checks.
Why 2500+ brands trust us with their content needs
What is an ebook?
Ebooks are electronic books or novels that can be read on your laptop, phone, or special devices meant to read Ebooks on.
We live in a technology-based world, and you can have access to anything. Everything is just one click away. We like to have easy access to what we need and at our comfort. Ebooks are a great way to replace printed books and reduce carbon footprint. There are various benefits to opt for reading Ebooks and not buying traditional books.
Format of an ebook
They are published literary pieces that can be accessible on your electronic device. But, they are no less than a published book. Using ebook design services is very convenient as they are reflowable. No matter what screen you view it on, the ebook design will adjust itself according to the size of your screen. There isn't a rule book to write an ebook. But, they are generally written like a novel. But, there are a few things you need to keep in mind before you write an ebook. They typically have chapters and supporting images to give a more visual touch to your reading experience. Adding pictures and graphs to your ebook will unlock a new level of reading books for the reader. It will make it look more interactive and catchy. You need to design a good cover for your ebook to attract readers as well. But, designing an ebook can be more difficult than it sounds. Pepper provides you with expert ebook designers to do the job for you. They are highly skilled and hardworking to provide you with the best ebook design service.
Why do you need ebook design services?
Ebook design services will profit you as ebooks are faster to design and easy to access. There are various reasons why you should opt for this over traditional printed books. The best aspect about ebooks is that with only one device, you have access to many Ebooks. It is accessible from anywhere. Since Ebooks come from an online platform, any changes to be made in an already printed ebook can be done very easily, with no need for reprinting. Another great aspect about Ebooks is that you can share your opinion about a certain piece, share Ebooks or like them as well. Ebooks are easy on your eyes; unlike other electronic devices, they are designed to not harm your eyes. Ebooks also have a read-aloud feature, which can be great for when you're busy doing a chore or two. Ebooks are also environmentally friendly and affordable in the long run. Ecover design for your ebook is extremely important as it is the first thing the reader will notice; you need to make it attractive to drive up sales. Ebooks are just like printed and traditional books, and they will last you a lifetime.
The perfect design for an ebook
Best ebook designs more attractive. You can do a lot with Ebooks, and you have a lot of creative freedom when it comes to designing an ebook. Pepper provides you with content creators who listen to your needs and deliver what you need. We aim at being the force of change in the content industry. We want to create a more qualitative, more organized, and strong ecosystem for content writers.
How to write the perfect ebook?
Choose a topic that will attract people to read your ebook and something you are good at writing. Before you start writing, outline what you want to highlight in each chapter. Break down the events you are going to mention with each chapter as you proceed. You need to add visuals and add colours that will make your ebook pop. You need to design a cover for your ebook that will attract readers to buy your book. Ebook design services will help you create the perfect ebook by designing it for you, adding visuals, and making it look as interesting as it is to read. In fact, Pepper also provides Ebook content writing services.