Content
Writing Tips: 10 Epic Writers Give the Best Writing Advice Ever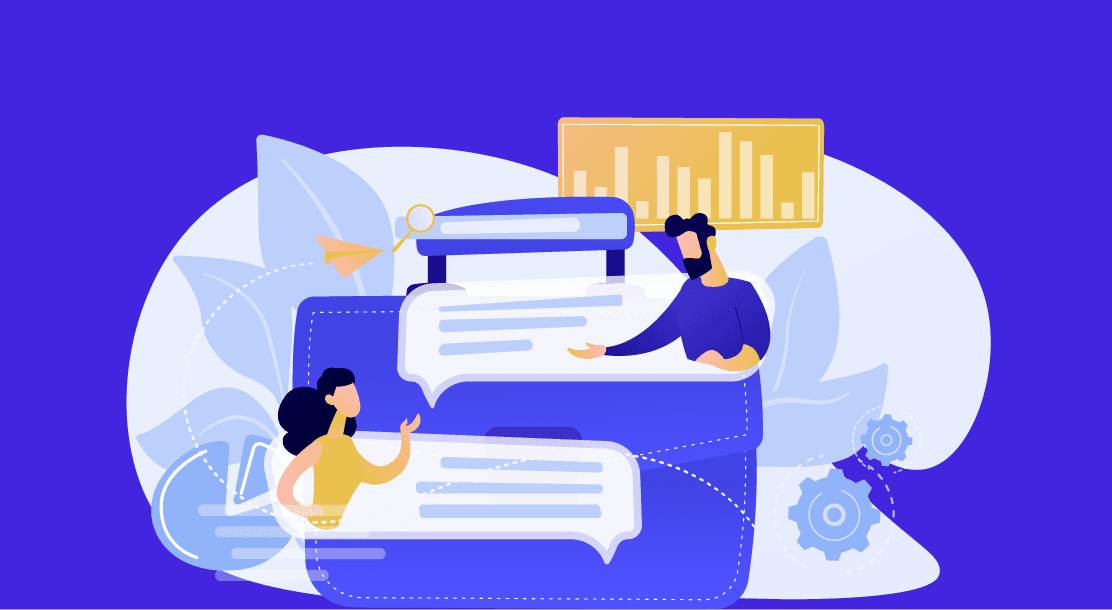 Table of Contents
10 Creative Writing Tips by Great Writers
Key Takeaways
Conclusion
FAQs
Writing is not an easy process. One has to keep honing your skills to excel at the craft of writing. If you want to become a good writer, you must learn from the professionals and follow their writing tips. Certain inspiring words, quotes, pieces of advice, or insights from the bestselling authors will help you become a stronger and better writer.
10 Creative Writing Tips by Great Writers
Here is a collection of the top 10 thoughts and professional writing tips from some of the most accomplished authors of all times.
1. Make it a point to write every day
"You have to write every day, and you have to write whether you feel like it or not." -Khaled Hosseini
Writing skills vary from person to person, but the ones that make a great career out of it eventually have one thing in common: they write every day. One of the most common writing tips for beginners is: if you want to polish your writing, you must write every day, or you will simply not get better at your craft.
2. Find the right time to write
"In the morning one's head is particularly fresh. The best thoughts most often come in the morning after waking while still in bed or during the walk."
-Leo Tolstoy
In addition to the first writing tip, which suggests you write daily without exception, it is imperative to identify certain times when you are comfortable writing. Choose a time and environment that suits you best: are you more productive at dawn? Or is writing easier for you at midnight? Write as per your preference and the quality will set in.
3. Read as much as you can
"If you don't have time to read, you don't have the time (or the tools) to write. Simple as that."
– Stephen King
This is one of the most overlooked content writing tips for beginners. In order to become a good writer, you must first become a good reader. As you create a writing schedule for yourself, you must carve some time out to read as well. You do not have to read books for the whole day; a few chapters from a simple book can also help in keeping those creative juices flowing.
4. Concentrate on one writing task at a time
"Forget the books you want to write. Think only of the book you are writing."
-Henry Miller
Whether you are writing a novel or journal, do not lose your focus. Concentrate on the present task, and keep other thoughts of writing plans at bay. It is easier to get carried away by a different plot, while your main project is gathering dust in some corner of your mind. Therefore, prioritize present work and focus on the task at hand.
5. Avoid flowery language
"Never use a long word where a short one will do."
-George Orwell
As a writer, it can be tempting to use fancy words to make your writing look sophisticated, but it could be counterproductive. Flowery language and wordy sentences can end up confusing the readers. Stick to comprehensible language usage.
6. Strengthen your storytelling
"A novelist can do anything he wants so long as he makes people believe in it."
-Gabriel Garcia Marquez
You must pique your readers' interest, get them hooked, and make them believe in the story you are telling. You also need to be clear if your work is that of fiction or nonfiction. When writing for professional blogs or websites, make sure to never fabricate events.
7. Write with the flow; edit later
"There is nothing to writing. All you do is sit down at a typewriter and bleed."
-Ernest Hemingway
One of the best writing tips for beginners would be to allow oneself to go with the flow and continue writing. When you are finally in your writing zone, don't stop, let your thoughts flow, and keep away thoughts of editing. Your copy can—and is supposed to be—edited later.
8. Create a conducive environment
"You have to get to a very quiet place inside yourself. And that doesn't mean that you can't have noise outside. I know some people who put jazz on, loudly, to write. I think each writer has her or his secret path to the muse."
-Maya Angelou
Every writer has to find and fix a suitable place to write. If this means sitting in a quiet and peaceful corner in your house or locking yourself in your bedroom, away from your phone, or listening to your favorite music, then be it. Go wherever you think you can in order to stay focused while writing.
9. Try new challenges
"You cannot swim for new horizons until you have the courage to lose sight of the shore."
-William Faulkner
If you want to grow as a writer, you have to be courageous enough to embrace the uncomfortable tasks. You have to move out of your comfort zone to reach your goal and push yourself hard to become a better writer.
10. Embrace writer's block
"Let us learn to appreciate there will be times when the trees will be bare but look forward to the time when we may pick the fruit."
-Anton Chekhov
Tough times may lead you into a writing funk, but don't fret and stay calm. You can sail through it if you think positively and are patient with yourself. When faced with writer's block, move away from your screen, go for a short walk, try simple breathing exercises, or meditate. Listening to music or taking a short nap can also help reduce tiredness or burnout, which may be associated with writer's block.
Key Takeaways
Writing tips, advice, and insights from the bestselling authors will help you become a better writer.
You must write every day to get better at your craft.
Select the right hour or time to write.
Avoid fancy words that could confuse the readers. Stick to plain English.
Get your readers hooked and make them believe in the story you are telling.
Let your thoughts flow freely while writing; don't bother about the editing; it can be done later.
Conclusion
The above-mentioned writing tips from famous authors can guide you to enhance your craft. Hopefully, you will be inspired to stay focused, write more, read more, beat your comfort zone, move ahead of writers' block, and become an excellent writer.
FAQs
1. How to start writing?
The best writing tips to help you start writing are as follows:
1. Start reading more. 
2. Set up a suitable writing space and gather your writing material or tools. 
3. Make use of writing prompts. 
4. Set small and achievable writing goals. 
5. Create a realistic writing schedule.
2. What are the best copywriting tips?
Copywriting is not simply writing down words on a page. Good copywriting is strategic writing, the purpose of which is to optimize brand awareness and convert leads into customers. Here are some useful copywriting tips that help in the growth of a business
1. Identify the needs of your audience. 
2. Focus on keyword research, keyword volume, keyword competition, and keyword value. 
3. Writing long-form content can increase search engine rankings. 
4. Ensure your headlines are catchy.
5. Create structured content.
6. Write with an active voice.
3. What are the top creative writing tips?
Creative writing takes persistence, time, and practice. Beginners can use the following creative writing tips to get started:
1. Start by writing about the things you know. 
2. Use characters, settings, and backgrounds that you are familiar with. 
3. Be well-read. Reading good writing can inspire you to produce engaging copy.
4. What are the best writing tips for beginners?
If you are a new writer, these writing tips for beginners will inspire you to become a better writer.
1. Choose good books to read and build your vocabulary.
2. Do not hesitate to learn and write about topics that seem difficult for you.
3. Write as much as you can. 
4. Be a credible writer: do not include plagiarized content in your copy, and give credits for ideas that aren't yours.
5. Polish your writing by using online tools to check grammar, plagiarism, and spelling.
5. What will make my writing most successful?
By following these simple and actionable steps, you can become a successful writer:
1. Write something every single day.
2. Join a writers' club or group.
3. Find a mentor and follow them. 
4. Read extensively.
5. Promote your writing online.