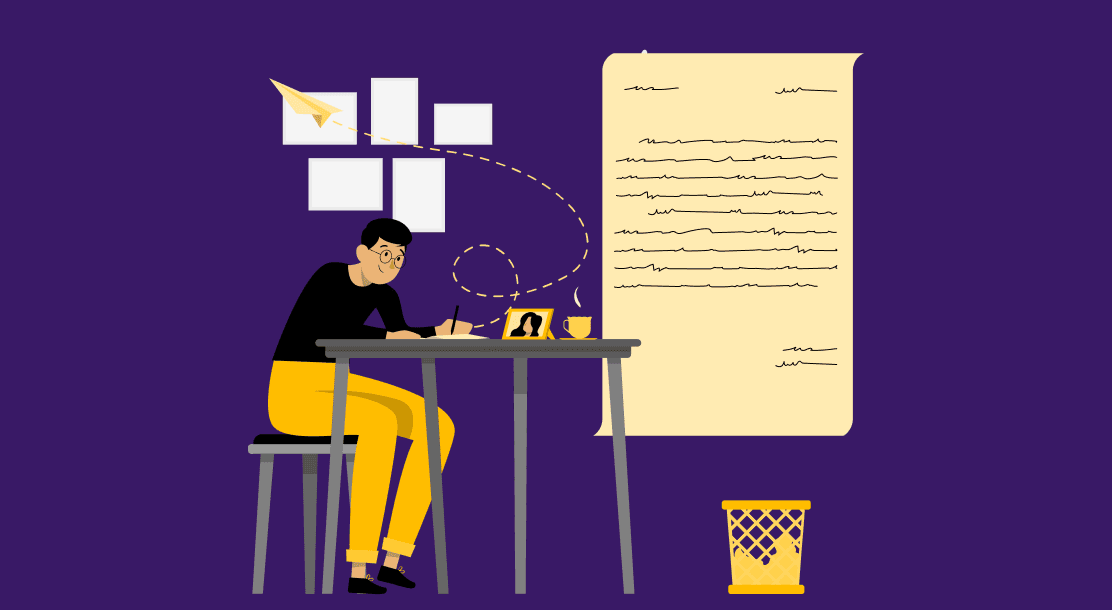 A listicle is a piece of writing that is organized as a list. Listicles are often used in magazines, newspapers, and online media. They can provide information, share opinions, or entertain readers.
It is a popular format for articles on the internet, and has been vastly been popularized by BuzzFeed. Listicles often contain numbered lists, bullet points, and other visual elements to make them easy to read. While listicles can be informative, they are often written in a casual or lighthearted tone. They are also relatively short, making them perfect for readers looking for a quick read.
Some examples of listicles include:
10 ways to improve your productivity

5 signs you're in a toxic relationship

7 benefits of meditation

9 steps to creating a successful blog
Listicles are a popular form of writing because they are easy to read and share. They often go viral on social media, which can help increase the reach of a publication or website. When writing listicles, it is essential to remember that each item on the list should be concise and engaging. The overall tone of the piece should be lighthearted and fun. However, some listicles can be serious. It is up to the writer to decide what type of listicle they want to create.
If you're thinking about writing listicles, consider whether the format will work well for the type of content you want to share. If so, then have fun with it! There's no wrong way to write a listicle, so let your creativity shine through.
Why Is the Listicle Format So Popular?
Online publishers often use this type of content, because it is quick and easy to read, and it allows the reader to get the information they need without having to wade through a lot of text.
There are several reasons why the listicle has become so popular:
It is easy to write and read.
It is shareable on social media.
The format is flexible– it can be used for any topic.
It is visually appealing.
It is easy to update.
It consists of various content types, including video, images, and text.
It is perfect for mobile readers.
It can be used for SEO purposes.
It is fun to write!
10 Tips for Writing Winning Listicles
As a content writer, you are tasked to write a list that can help readers turn into customers. In this section, we list a few ideas to keep in mind.
1.
Write for your audience
Your listicle should address the needs and wants of your target reader. What questions are they looking to have answered? What topics are they interested in learning more about? Keep these things front and center, as you brainstorm ideas.
A successful listicle covers all the bases of its chosen topic. That means including all the relevant information while still keeping the article concise and easy to read. Remember, people's attention spans are shorter than ever, so make every word count.
Start with an attention-grabbing headline. Some good examples include "10 proven ways to convert more customers" or "5 tips for writing listicles that drive conversions". Try to use numbers in your headlines, as they tend to be more eye-catching and informative.
2.
Make it visually appealing
So use images, infographics, and other visuals to break up your text and add interest. The use of visuals in marketing can be an extremely effective way to capture the attention of your target audience. Whether through images, infographics, videos, or other forms of visual media, these elements help you communicate your message more effectively and engage your audience.
However, it is important to keep quality and topic in mind when choosing which visual elements to use in your marketing campaign. High-quality visuals are essential to impress your viewers and make a strong first impression, while on-topic visuals ensure that all material is aligned with your brand's core message.
3.
Keep the points clear and concise
When writing listicles, it is important to ensure that each of your pointers is easy to understand and follow. This means avoiding big words or complicated jargon that might confuse or overwhelm readers.
Instead, focus on making your pointers straightforward to understand. You can do this by using simple language and bolding important points in each tip so that readers can easily find the information they need.
Additionally, try breaking up long lists into smaller chunks, with headers separating each group of tips or ideas. In general, aim for clear and concise writing.
4.
Provide real-world examples
Try to provide real-world examples whenever possible. This will help the reader visualize how they can put your advice to use in their own business. For instance, if you want to help your reader convert more customers, offer helpful resources at the end of your listicle. This could include links to helpful blog posts, infographics, or even ebooks.
5.
Be consistent with your writing style
As you are writing your listicle, it is important to stay consistent with your writing style and tone so that your readers know what to expect from you. Choose a format (numbered lists, bullets, etc.) and maintain the same level of tonality throughout the piece.
You can use several formatting components to make your listicle more readable and engaging. For example, you can use bullet points, numbered lists, and subheadings to break up your text and help readers navigate your article better.
6.
Keep it conversational
Listicles are a great way to get your audience engaged and interested in your content. They take advantage of people's natural curiosity, asking questions and making readers more invested in the answers. You can turn your listicles into a valuable resource that keeps people coming back for more.
There are a few things to keep in mind when it comes to listicles. First, make sure your content is valuable. No one wants to read a list of things they already know about or can easily find elsewhere. Second, focus on the quality. It's better to have five amazing listicle ideas than 20 so-so ones.
Finally, be creative. There are endless possibilities for listicles, so get creative and experiment. Your audience will appreciate the effort, and you'll be more likely to keep them coming back for more.
7.
Always proofread and edit
Before publishing or sharing your listicle, thoroughly proofread and edit it for grammatical errors, typos, and structural anomalies. Proofreading and editing your listicles are essential steps before sharing them with others.
Additionally, by editing your listicle for clarity and flow, you can ensure that audiences will understand what they are reading and enjoy the content.
When checking a listicle, pay special attention to these areas: spelling, grammar, punctuation, word choice, sentence structure and flow, clarity of meaning or intent, and cohesiveness of ideas or arguments. You may want to have someone else review your work before you make it live.
8.
Make it SEO-friendly
You may have written a superb piece, but it is pointless if it can't reach the audience. This is why it is essential to incorporate all the key SEO elements into the listicle. These include a meta title, meta description, primary and secondary keywords, internal links, external links, headings, and more. Optimizing your listicle for search engines ensures it reaches the readers.
9.
Have fun with it
Writing a listicle doesn't have to be a daunting task. It can be quite enjoyable if you approach it with the right attitude. Write your piece in an engaging and informative way, and don't forget to have some fun.
10.
Promote, promote, promote
Once your listicle is published, don't just sit back and wait for people to find it. Be proactive in promoting it across your social media channels, via email, and any other platform you have at your disposal. The more eyeballs you can get on your article, the better chance you have of generating leads and sales.
To get your listicle in front of as many people as possible, encourage social sharing. Include share buttons for popular social media sites, such as Twitter and Facebook. You can also include a call to action, telling the reader to share your article if they find it helpful.
It is important to use persuasive language throughout your listicle that encourages the reader to take action. This could include phrases like "don't miss out" or "start converting today."
Writing listicles can be an effective and engaging way to deliver information to your readers. To write a great listicle, start by coming up with good ideas. Then, focus on formatting your content clearly, in an easy-to-read way that uses bullet points and subheadings. And don't forget to proofread and edit your work before publishing it.
With these tips, you can create engaging, successful listicles that keep people coming back for more. If you are unsure of where to begin your listicle writing journey, you can approach an experienced web content writing service.
Key Takeaways
Your listicle must be valuable and interesting to readers.
Focus on the quality of your content.
Be creative in your approach.
Thoroughly proofread and edit your work before publishing.
Have fun with it!
Promote your listicle across multiple channels.
FAQs
1. What is a listicle?
A listicle is an article that uses a list format to present information in an easy-to-digest way. It can be a great way to engage your readers and generate leads for your business or brand.
2. How do I write a good listicle?
There are several vital elements to consider when writing a good listicle. 
– Make sure your content is valuable and offers useful information or advice for your readers. 
– Choose only the most relevant and interesting points for your article.
– Use clear, simple language.
3. How can I promote my listicle once it is published?
After publishing your listicle, be proactive in promoting it to your audience. Share it on social media platforms like Facebook, Twitter, and Instagram. You may also want to email it to subscribers or post the article on other relevant websites or blogs to generate even more exposure. The more people who see your listicle, the better chance you have of driving leads and sales for your business.