Content
What Does a Content Manager Do?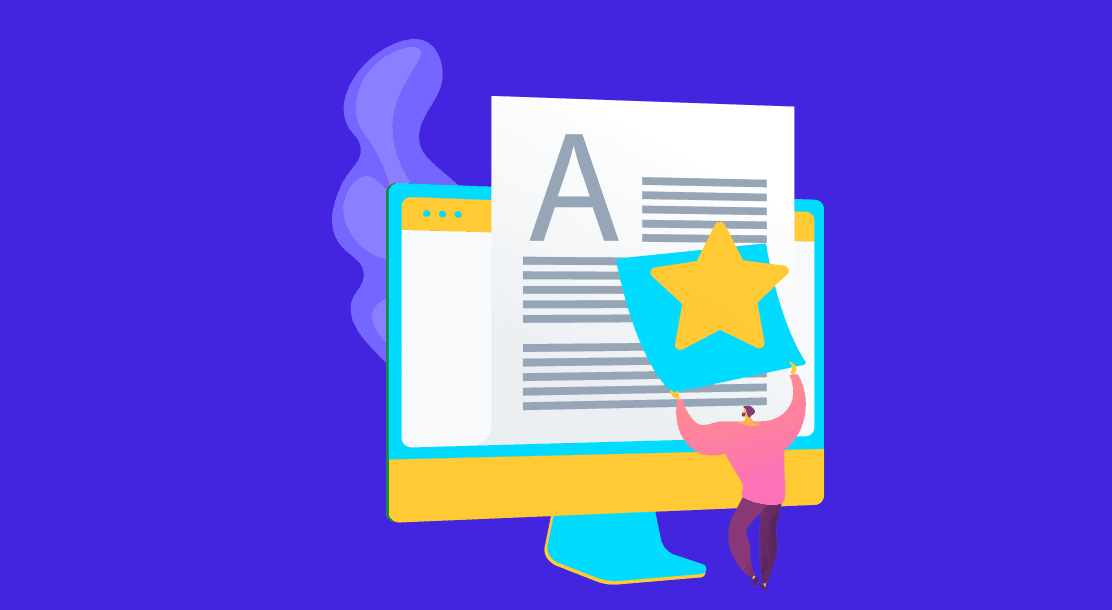 ​​
The content manager (CM) generates and distributes timely and relevant content to implement the planned content strategy. They understand and use their brand voice to communicate with the target audience.
Managing a content team and projects are two of the most common responsibilities of a content manager. They collaborate with other teams regularly to ensure the smooth publishing of content.
What is the Role of a Content Manager in Any Business?
Following is the role of content manager.
Content strategy development
The content management system and content strategy are the same for smaller websites. A content strategy is a precise plan for a website's content.
The content strategy fits the company's needs. Awareness-raising is one goal, but another is to reconnect with old customers. You can achieve goals in various ways. Identifying your strategy is the first step.
A content marketing manager will plan the strategy. However, it is the CM's responsibility to implement it. The plan requires editing, curating, commissioning, and finding relevant content.
It also entails new and innovative ways to further the content strategy's goals through new content. It's critical to know your target audience. Content managers must be aware of cultural trends in their niches.
Editorial calendar building
Content strategy is the crystal form in your editorial calendar. It's time to make a plan after you've decided on your content goals. An editorial calendar helps you keep track of what to post when.
The editorial calendar is vital for tracking your progress, especially with analytics. Analyzing previous posts may help you determine what works best for your audience and company. The calendar may be a spreadsheet with captions, platforms, ideas, images, and times. It's easy to add social media views, interactions, and shares.
There are also apps for managing your editorial calendar. It is possible to use both free and paid calendar management apps. Consider collaboration ease and cost among variables when selecting one.
Content quality assurance
Content is the internet's most valuable asset. When an influencer doesn't post new content, even their most passionate fans begin to lose interest.
Users aren't just leaving because of a lack of content. Low-quality content does the same. A content manager's job requires consistency in quality. That's content quality assurance.
They must monitor the CQA process at every step of the publication process. It includes content creation methods, quality expectations, and activities.
The editorial calendar usually includes QA processes. It ensures regular quality checks, adding to the process's regularity.
Team management of content creation
Although some content managers are in charge of creating new content, the vast majority rely on copywriters. A copywriter is an expert in straightforward communication. Medium-sized websites frequently have a small writing team.
One of the numerous responsibilities of a CM is to manage the content development team. Managing a creative staff and ensuring they follow content strategy is more complex than it appears. The CM is responsible for the job's proper completion and completion on time.
A content manager's job also includes copy editing. They must polish and revamp all copies to fulfill stringent site publication requirements. Proofreading, editing, fact-checking, and vetting are necessary parts of the job.
Identifying new content opportunities
Discovering fresh content opportunities is essential for the content manager's job. It is a broad topic that varies depending on the industry. To be a content manager, you must maintain fresh and entertaining content regardless of the industry.
It typically involves finding appropriate pop culture references, cultural trends, or news events. A skilled content manager can see the competition's mistakes and capitalize on the momentum for their brand.
It might be as simple as a nasty meme during a public discussion or as complex as an Omni channel user-generated video campaign.
Timing is everything. It takes a few seconds to distinguish between a slam dunk and a dud. The greatest community managers maintain a tight watch on their audience, communicating with and learning from the groups and their brand target.
Required Skills of a Good Content Manager
Following are the necessary skills every good content manager must possess.
Writing proficiency
You don't have to be Ernest Hemingway to be a content manager. Although copywriting is a creative activity, it is not art. It's not about inspiring, and you can't afford a muse or writer's block. It's much more mechanical.
However, you must be proficient in the written word. It must flow from your mind to the screen, and a quick wit is helpful. To select the proper term for your audience, you'll need an extensive vocabulary.
Your writing must also be engaging and relevant, and your tone and delivery must be flexible. Simultaneously, you must learn to recognize off-brand content at a glance. Copywriters do the bulk of the work. But you must be able to control fires.
Technical know-how
It is a technological job to manage the content of a website. While there are many creative parts to running a live website, there are also technical aspects. CMs, on the other hand, are unable to avoid dealing with technological issues.
They must stay up with today's popular social media and publishing platforms. A content manager's ability to navigate the ever-changing maze of digital content publishing is vital to their success.
Content managers are not computer science engineers. Programming languages are usually not necessary. They should be able to handle fundamental issues for the content development team. They should also be well-versed in the lingo. Online marketing has dozens of terms and acronyms.
Analytical skills
The capacity to absorb information, assess, and decide is perhaps the most important talent for a professional content manager. Analytical abilities are the ability to break down complex information into more easily digestible categories that you can use to generate conclusions.
Analytical talents include data analysis, research, critical thinking, logical reasoning, communication, and creativity. While these abilities are important in almost every aspect of life, they are crucial for a content manager.
Content management for websites is a task overflowing with information. The usual content manager's workday includes analytics and metrics. You'll need analytical skills to make sense of all that data.
The content manager's primary role is decision-making. They make decisions about what gets posted and what doesn't. It's hard to analyze all that data and figure out what's working for the business without excellent analytical abilities.
Planning and management of time
A competent content manager has a strong sense of what's hot at the moment. A good manager has an internal clock regarding peak posting times. For sharing content, timing is essential.
You'll better know your audience's habits and patterns once you've known them. You can find the most promising conditions for uploading content by looking at your analytics. As a result, you'll be able to plan out your editorial calendar and prepare for time-sensitive content.
So, a competent content manager must have planning and time management skills. The deadline requires that all content be ready, proofed, and edited. Remember that time management isn't the only thing content managers are incharge of. There's an entire team of copywriters working on this project. Your deadlines are the same as theirs.
Team leadership skills
Team leadership is crucial for a content manager. They manage a team of writers, specialists, and designers. It takes natural leadership to get the ship to its goal.
A team leader inspires the team to perform its best. Clear communication, good organization, trust, respect, compassion, honesty, and delegation are among these attributes.
Don't worry if leadership isn't one of your natural abilities. The practice may help develop it. However, polishing such talents before taking on a content manager job is a smart option.
Key Takeaways
The following are key responsibilities of the content manager:
● Examining rivals' content strategy, including posting frequency, messaging style, distribution techniques, and content plan.
● Identifying a company's target audience and learning about their essential characteristics, interests, and online habits.
● Surveying current consumers to see whether they find helpful information and their pain points.
● Finding and curating a list of content-worthy issues and topics.
● Comparing various content tools and technologies to determine which ones are best for the business.
Conclusion
Content management is a fast-growing interdisciplinary field. The function of content marketing (CM) is critical for efficient internet marketing yet is misunderstood frequently. Behind the scenes, every company requires a strong content manager, but few people know what to look for.
A great content manager should be the ultimate authority on a website's material. They have an ultimate say on all the content and are in charge of developing and maintaining the brand's tone and style. It requires extensive research, writing abilities, leadership, problem-solving abilities, and a highly creative mindset.
FAQs
1. What qualities are a must for a digital content manager?
The abilities necessary for excellent content management vary from one company to another, but a disciplined and detail-oriented work approach is vital. Remember, this person is in charge of knowing where everything is, when it has to publish, when it needs editing, etc.
2. Is there a demand for content managers?
Aspiring to be a content manager makes sense in this context. Today, it's one of the most vital positions in every modern company. Though, a small number of individuals understand precisely what content management is.
3. What is the role of a social media content manager?
Social media managers are in charge of representing a firm on social media as the single voice of the brand. They respond to comments, develop the content, and build campaigns. These experts help the company boost its online presence.
4. Is digital media a good career option?
A digital media degree may be a suitable alternative for people who desire to work in various industries. The study of adopting innovative techniques to connect with people using current media is digital media.
5. How to be a digital content expert?
Although many digital content experts have a bachelor's degree in communications, English, journalism, business, finance, or a similar profession, some organizations may consider individuals without a degree who have substantial expertise in market research and working on digital media campaigns.
6. Where do content managers work?
Many content managers work in an office. Others work from their homes or in remote locations.
No matter where your job as a content manager takes you, you'll need a computer and an internet connection to do it well. Content managers typically use computers when writing, editing, strategizing, and promoting a company's message.
Many industries employ content managers because they can benefit from having a well-trained professional in charge of their messaging. In some cases, it is possible to work for marketing, advertising, or public relations agency. As an alternative, you could work in a company's marketing department in various industries.
If you're a content manager in any industry, you can expect to work 40-hour work weeks and a full-time schedule. To meet deadlines or collaborate effectively, you may need to work extra.