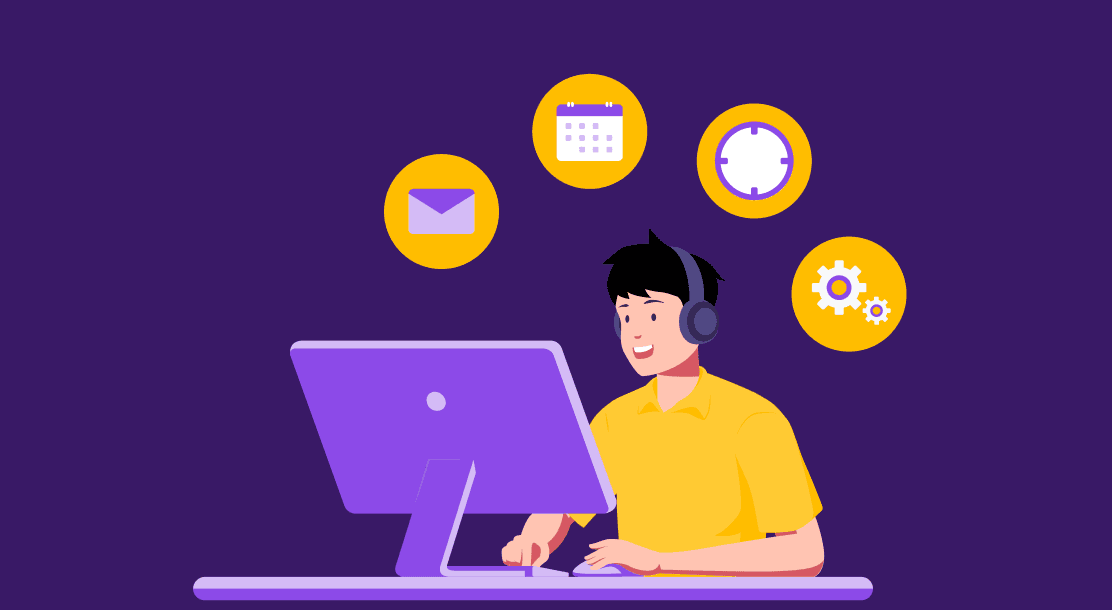 Want to improve business and drive sales? Check out these ten customer experience strategy tips.
The recent growth in digital transformation has resulted in well-informed customers whose expectations have grown considerably. Therefore, the modern-day business must focus on the customer experience strategy, a driving force in wooing potential customers.
According to Walker's study, the customer experience will likely take over the product and price as a critical brand differentiator.
A sound customer experience strategy requires deep planning with a customer-oriented mindset. In addition, a well-defined customer strategy requires working across different business functions with a positive channel approach.
This detailed guide will highlight how to build a customer strategy, discuss experience strategy and learn the best practices to improve customer experience strategy.
Understanding Customer Experience Strategy
A customer experience strategy involves a set of plans that a company or business employs to ensure a high-quality and positive customer experience. The customer experience is the interaction between the customers and business and how the customer feels about those interactions over a period.
With experience strategy, a business defines customer experience goals and puts in place a long-term plan that helps meet customer expectations.
A well-implemented customer strategy encompasses quantitative elements like customer data analytics and qualitative aspects like business missions. For a successful customer experience strategy, the customer journey map must be well laid out. This is because the journey map defines the customer's interactions with a particular brand or business.
10 Ways to Create a Customer Experience Strategy
With the rising customer expectations and demands, businesses should deliver impeccable customer experience to survive the rat race. To become successful, it is essential to improve customer experience strategy. This, in turn, will curtail the gap between customer needs and business goals. Here are ten different ways to implement a better customer strategy and grow your business.
1. Research your current customer
The first step to improving customer experience strategy is performing a situational analysis using quantitative and qualitative research. It includes interviews, studies, and surveys of the customers. Gather this information to gain helpful insights and identify the customer values. In this way, you will understand your customers and their motivations. This will help build customer personas and give proper shape to your strategy.
2. Create a customer journey map
One of the significant elements of customer strategy is building a customer journey map. The map will outline all communications between your business and the customer. Interactions will also include the pain points if any. A customer journey map will help identify the friction within the customer experience. But, at the same time, it will help remove and replace it with delight.
3. Analyze business objectives
You need to understand the business goals and customers, both new and existing. For example, are you willing to enter a new market or launch a product in the existing market? How do you frame a positive customer strategy to help achieve long-term goals?
Try to find answers to these questions, and it will help you minimize the gap between customer expectations and authentic experiences. At the same time, it will help you shape the customer experience strategy better.
4. Reverse engineer customer experience
Steve Jobs believed in starting with the customer experience and working backward with the technology. You need to follow the same approach for your business. For instance, list the customer experience stages of your business and offer different opportunities for a lasting impression. Also, starting with the customer expectations and meeting them should be the ultimate goal of your business.
5. Build a strong team
A strong team is all about people, and businesses that deliver fantastic customer service do so with a purpose. They concentrate on building the best team using knowledge, influence, and critical skills. It's an innovative idea to improve customer experience strategy.
You must equip your team with the right skills and impart adequate knowledge training. Also, provide interpersonal training to the team members to effectively resolve customer problems. A strong team will offer a great customer experience, and the members should work together towards a better customer strategy.
6. Invest in proper tools and the right system
Using the best tools and the right system is the best customer strategy for a positive experience. You can enhance the customer experience and interaction using proactive communication channels.
When you use the right tools, you encourage the customers to interact with your business or brand appropriately. You can use digital tools and traditional ones to engage customers. A specific tool and the right system will help you monitor customer behavior, respond to their queries timely, and you can take proactive actions without delay.
7. Using artificial intelligence
Artificial intelligence has redefined the customer experience. Chatbots can help businesses improve customer service and achieve their goals quickly. According to Investor, chatbots can save up to 30% cost of customer support and increase the response time in answering common questions by 80%.
To improve business, you must implement a chatbot plan that can easily handle common customer queries for a better customer strategy.
8. Collecting customer feedback routinely
To understand customer requirements from your business, you have to listen to them constantly. Customers are likely to leave a review, and you must take this feedback positively and apply it to customer strategy. Try collecting feedback from your customers every month, which will help you understand how customers are feeling about your business. Work on that feedback, and you will have a positive customer experience in return.
9. Improve purchase convenience
It's a significant factor that influences the customer experience in the long run. Factors like how easy it is for customers to find something they are looking for, seamless website navigation, simplicity in completing the purchase, etc., leaves a positive impression. So, it's crucial to optimize your website, work on the app and improve the purchase convenience.
10. Analyze competitors, market, and industry
It's crucial to learn about your competitors and their customer service strategies. Using internal and external resources to research market and competitive threats can help you understand the existing market environment and competitive landscape. The research must include technology trends, customer attitude, financial performance, and customer growth.
5 Reasons Every Business Needs a Customer Experience Strategy
Customer experience is how a customer interacts with a company or business. A successful customer strategy should be usable, valuable, and enjoyable from the customer's point of view. Here are five reasons that make customer experience strategy a must for a successful business.
1. Customer satisfaction is more important than before
According to Forbes, companies worldwide have an average customer satisfaction rate of 86%. A sound customer experience is a driving force in exceeding the customer's expectations. The business should be dependable and accurate and provide the service that the customer anticipates.
A delighted customer contributes more than 2.5 times in overall revenue than a somewhat satisfied customer and more than 14 times the revenue of a dissatisfied customer. Therefore, the main goal of the business is to create a consistent customer experience and keep an eye on the customer journey for superior service.
2. New shoppers are more likely to convert into loyal customers
When you create a positive experience, it will impress the buyers, and they are likely to do more business in the future. A high-quality experience becomes a unique selling point for any business. According to a study, acquiring a new customer is seven times costlier than maintaining the current one.
When you invest in an existing customer, it will undoubtedly pay off, and you can start seeing results in a matter of time. Customer service is a crucial element in developing brand loyalty. Every business strives for positive customer feedback, but it's an unrealistic goal. Instead, the business should handle the customers' negative feedback and try to offer the best solution to resolve their issues.
3. The customer advocate community is a powerful tool
Today, word of mouth is an essential tool that every business or brand wishes for. It is important to note that more than 80% of consumers no longer trust advertisements. They now seek third-party validation while making an online purchase or subscribing to a service.
Customer advocacy has become vital for a thriving business. When you focus on improving the customer experience, you are paving the way for the business to go above and beyond. User-generated content is the best customer strategy to engage potential customers and reinforce brand loyalty.
4. Standing out is not an issue anymore.
It's getting difficult to differentiate yourself from other businesses while everyone shares the same content online. To stand out from the crowd, you must focus on the customer experience and employ tactics to improve customer experience strategy. Customer feedback has become a powerful tool.
If the customer cannot access other people's experience with a business, they are likely to look elsewhere to build confidence. Eight out of 10 consumers read online reviews to determine the customer experience. Try to improvise a customer-centric strategy, and it will help turn today's consumers into tomorrow's brand advocates.
5. A trusted relationship is crucial in uncertain times
How will you build a positive relationship with your customer with hundreds of businesses and thousands of advertisements being published daily? Personalized experience and great content is the key to happy customers.
When you make your customer feel unique and special, it will send a positive message. As a result, they will start caring for your business, and you can build trust with them. This, in turn, can help create a long-lasting relationship between your business and customers. A great customer experience starts with excellent service, and it contributes a lot to the overall success of any business.
Final Thoughts
Rome was not built in a single day, and you should not expect the customer experience strategy to start working from the very first day itself. Customer strategy is a long-term play, and you need to maintain patience.
Continue working on streamlining and defining the overall customer experience design. Keep in mind that things will evolve continuously as your business grows and your customer base expands. Once you learn to communicate with your customers, you can start making informed decisions and improving customer experience strategies.
Key Takeaways
● Understand the customer to create a buyer's persona.
● Analyze business objectives and use reverse engineer strategy.
● Pay attention to the customer feedback and work on it.
● Research competitors and hire a team with knowledge and skills.
● Apply artificial intelligence technology and automated systems.
FAQs
1. Why is it essential to create a customer experience strategy?
A remarkable customer strategy is critical to the sustained growth of any business. It promotes loyalty, improves brand advocacy, and helps in retaining customers.
2. How to create a customer experience strategy?
You need to research your existing customers, analyze the business objectives, align the business process with customer experience opportunities, map customer journeys, and analyze competitors and industry.
3. What does a customer experience strategist do?
Their primary job is to improve customer experience strategy. They plan, facilitate and execute human-centered design processes across numerous projects. They try to capture the customers' voices and deliver a diversified customer experience.