Copywriting
7 Examples Of Amazing Copywriting For Special Days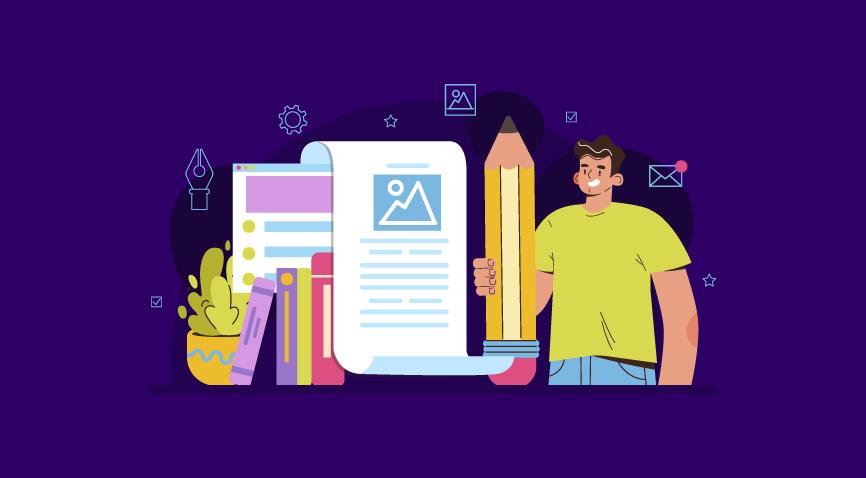 Table of Contents
Introduction
7 Examples Of Amazing Copywriting: Valentine's Day Special
Conclusion
FAQs
Valentine's Day is one of the most lucrative occasions for many businesses, whether you like it or not.
It is much more than just a romantic holiday for couples. Thanks to corporate marketing efforts, Valentine's Day is now a day to celebrate different types of love, like for friends, family, or even oneself.
This is what you're missing out on if you're not marketing your items on Valentine's Day!
But, before you get too enthusiastic about sending out marketing emails or establishing your marketing efforts, keep in mind that other businesses will also be lining up to gain from V-Day.
So, how can you stand out in a sea of suitors and win the hearts of your customers? Down below is our heartfelt Valentine's Day copywriting guide.
7 Examples of Amazing Copywriting for Valentine's Day
Many ecommerce firms go all-in on seasonal promotions around Valentine's Day to avoid the post-holiday slump.
However, having a large sale and giving everyone a substantial discount isn't always necessary. Using special days like these to engage your email list and urge them to check out your business is a terrific way to do just that.
As Monki knows, a tiny reduction can be enough to persuade:
In the spirit of February 14, Monki offers its users a 14% discount on almost everything, rather than a 5 or 10% discount.
Monki's email is simple, just like the subject line, and is one of the best copywriting examples. The clothes shop begins the email with a nice title that presents its one-day-only offer: 'From us to you'. Why is there a discount? Because Monki's subscribers will always be its crush.
The firm utilizes Valentine's Day as an occasion to thank its clients with a tiny reduction, rather than holding a major sale or placing a lot of goods in the email.
Around this time of year, limited edition Valentine's collections and goods are common.
To take advantage of this day, you don't need a heart-shaped version of each of your items. As MAC Cosmetics does, you may take advantage of Valentine's Day by selecting relevant goods from your store and advertising them via email.
The color scheme, email design, and text are appropriate for Valentine's Day. In the email's main body, MAC highlights a handful of its items full of V-day vibes.
MAC has put together a cosmetics collection with pinkish tones and romantic overtones, backing them up with well-written product details. This is one of the great copywriting examples. Curate things that customers identify with love and package them in a beautiful email design in red, pink, or white. It's a low-effort win that practically any e-tailer can use in their Valentine's Day communications.
It's seldom too late to take advantage of a wonderful day if you can locate the proper perspective.
Poo Pourri joins the self-love bandwagon with its emails, but only after Valentine's Day. It is an amazing copywriting example.
Poo Pourri's email, sent on February 15, asks if you received Valentine's presents you were looking for. You open the email immediately since the subject line gets you curious about what's within.
Poo Pourri understands how difficult the start of the year can be, with unmet intentions and half-formed habits, so it invites you to take a moment to reflect on yourself. Additionally, there is a $5 discount to make things easy for you.
Poo Pourri's main goods are toilet sprays. Despite this, the company uses Valentine's Day to promote product sales through a unique approach. If it's good enough for Poo Pourri, it's good enough for you.
Davids Tea is a great marketing copy example. The subject line of Davids Tea isn't about your significant other or how many great presents they deserve. It's all about you and how much love you deserve.
You might be wondering what a tea firm has to do with your worthiness of love, given the cheery subject line. This is how the email appears:
It's almost as if Davids Tea is protesting Valentine's Day. The brand doesn't care if you're single or not, and it expects you to do the same. Valentine's Day doesn't have to be about loving others, and Davids Tea invites you to make it all about you by buying their teas. (You also learn that "l o v e" in the subject field is an abbreviation for the company's goods.)
It's a new approach that can be used in your Valentine's Day emails to set yourself apart from the competition. It might be especially effective if you're in the self-care industry or don't offer standard giftable items.
It's wonderful to be subtle and non-salesy, but sometimes you need to create a sense of urgency to acquire those last-minute orders. And that's great, as long as you do it tastefully as Man Crates does.
There are no clever jokes or marketing gimmicks here; simply a basic subject line informing you that the company's delivery window for Valentine's Day purchases is quickly closing.
Man Crates is honest with you since you don't have much time. When you open the email, you'll see something like this:
This is a hilarious email with playful pictures written in Man Crates' trademark tone of speech. Try employing comedy to underscore the scarcity before any holiday if your brand is anything like Man Crates.
Valentine's Day is a commercial holiday celebrated on February 14th. As a result, many customers search the internet for the greatest gifts for their lovers. By creating well-thought-out gift guides, you can help frazzled buyers discover excellent present ideas and sell more items. That was the goal of Snowe's latest email campaign.
The company's gift guide email assists users in selecting appropriate presents for the homebodies in their lives depending on their interests:
Snowe's email is an excellent example of how to put together a Valentine's Day gift recommendation quickly. So group your present ideas by gender, hobbies, personality, or price, and don't overwhelm customers with a long list of unrelated items.
Not every email sent on Valentine's Day has to be about sales, presents, or promotions. If you don't have any particular marketing efforts planned for this day but still want to take advantage of the opportunity, Brandless offers the perfect solution.
Instead of discussing romantic love or self-care, the company emphasizes the love it receives from its consumers and the media. Brandless' recent media coverage and a few client testimonials are featured in the rest of the email.
Brandless has created a fantastic social proof email that matches the Valentine's Day theme. There isn't any hard selling or product marketing going on here. If the day's purpose is to spread love, the firm is doing just that.
Conclusion
These seven best copywriting example ideas can help inspire your Valentine's Day emails, whether you're going all-in or taking it light this year.
Not every concept will work for every company, but select the most similar ones to your voice and test them out this year.
They'll assist you in engaging your email list, demonstrating social proof, increasing product sales, and much more.
FAQs
1. What are the best Valentine's Day copywriting ideas?
Best Valentine's Day copywriting ideas:
– Keep in mind the one-of-a-kind bond you've created.
– Subtly use charm.
– Commit and then KEEP IT.
– Make use of gift recommendations and desire lists.
2. What are some best copywriting examples of 2022?
Best copywriting examples of 2022:
– Monki 
– MAC Cosmetics 
– POO Pourri
– Davids Tea
3. Give some excellent marketing copy examples.
Some great marketing copy examples include:
– BarkBox's audience understanding
– Bellroy's Corporate Copy
– Bombas' Catchy Copy
– Brooklinen's Wordplay
4. What are some most creative Valentine's Day copywriting ideas?
Some most creative Valentine's Day copywriting ideas include: 
– Carphone Warehouse
– Wise Up English School
– WURST
– Zoo Cologne