This is a sample article written by a subject matter expert for Pepper Content's Business and Corporate domain. It talks about the benefits of leveraging social media for business and its advantages.
Platforms that allow your business to reach and engage with your exact target audience sounded like a dream even a few years ago. Now, you can directly interact with your potential customers to understand their needs and stay top of mind by churning out quality content and optimising your social media presence.
If you are still unsure about the value or importance of social media optimisation, please read the following sections. We guarantee that these will change your mind about social media marketing's impact on your business.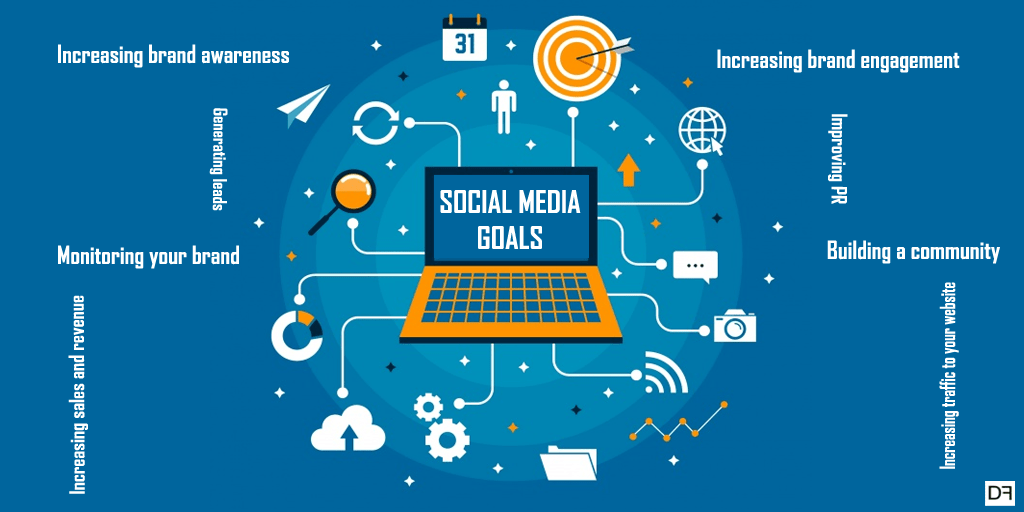 Benefits of leveraging social media
Social media users log on to multiple platforms at various times of the day. When your business has an active social media presence, you will be seen more frequently by your target consumers. This repeated exposure to your content will help you keep your customers hooked and this, in turn, can increase sales.
Unlike traditional TV commercials or billboards, social media gives users the power to express their likes or dislikes regarding the content they view. This is a benefit for your business. By frequently monitoring your content's performance, you can get an insight into your audience's tastes and preferences. This gives you the chance to accordingly tweak your marketing strategy, even overnight, if needed – something that wasn't possible in the past.
Regardless of how established your brand is, you can use social media to generate awareness about your newest products, brands or campaigns. An increasingly effective way to do so is through influencer marketing. Relevant influencers can drive traffic to your website, social profile or any other channel, in accordance with your marketing goal.
An unpredictable but heavily effective way of gaining popularity among your ideal audience is when your content goes viral. This means that users constantly like, share, save and comment on your posts, and your reach skyrockets. Virality can happen only through social media. Which brand wouldn't like its users to engage in the online version of word-of-mouth and reap its benefits?
By now, you must have understood that you can use social media to build your brand, grow your sales, communicate with your audience and gain insight into their preferences, and more.
Still not sure about how to get started? Scroll to the next section.
How-to: Social media marketing (SMM) techniques
Choosing relevant social platform(s): Determining which social channels will be right for your business is the first step of SMM. A fashion retailer's visual content would be better suited for Instagram and Pinterest whereas a software firm should use the link-friendly Facebook or LinkedIn to redirect traffic to its technical blog posts. Wondering which will be the best platform for you? Research and find where the majority of your audience are flocking online, and build your social presence right there.
Leverage user-generated content (UGC): To ensure that the audience engages with you, encourage your followers to share images of them using your products. Feature these consumers on your social feed (i.e. UGC) to fuel excitement among the audience and build a bigger content pool to post from.
Boost customer experience: Provide timely and helpful customer service by quickly responding to any questions or complaints users directly message you about and/or comment on your posts. As has always been the case, better customer service leads to increased chances of repeat purchase. Better customer service (i.e. your prompt replies to users' comments) on social media also counts as increased engagement, which in turn ensures that social platforms' algorithms push your content out to more followers thereby expanding your reach.
Video marketing: Create a variety of entertainment, informational or the hybrid model-infotainment content to engage with your audience. Notice the format that performs the best and create more of it. Videos that tell a story (for example, behind-the-scenes or vlogs) perform well. Choose a narrative that best suits your brand's essence and helps you stand out.
The most significant benefit (and challenge as well) of social media marketing is the fact that the social media landscape is constantly changing. From time to time, be it the launch of new apps or newer features of old apps, the ways to reach and interact with the audience are ever-increasing. To claim the benefits of changing technology, your digital strategy needs to be up-to-date at all times. Experimenting with the new features and getting your hands dirty are the best ways to adapt and learn.