Marketing
Content Marketer vs Content Strategist vs Inbound Marketer: A Comparison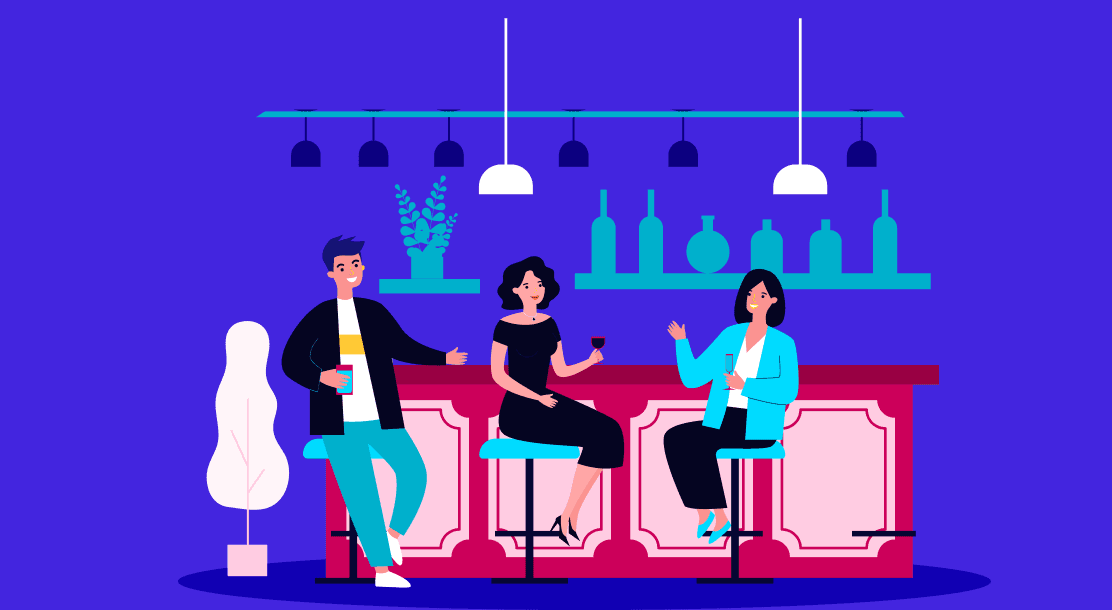 Table of Contents
Introduction
What is a Content Marketer?
Content Marketer vs Content Strategist
What is an Inbound Marketer?
Inbound Marketer vs Content Marketer
Conclusion
Key Takeaways
FAQs
Marketing is the art of communicating the value of a product or service to customers. We are living in the age of information. To communicate our message, we use marketing strategies that focus on branding, targeting and positioning our products and services rather than just promoting them through traditional media.
Today, content has become one of the most powerful tools that marketers have at their disposal to promote their brand and fuel growth. Marketers need to hire creative writers and strategists who can convert these words into actions (sales). A content marketer must be able to do both – creative writing and marketing strategy, for which they require separate skill sets. More on this later.
Before we dive deep into the intricacies of marketing, let's quickly go over what is a 'Marketing'? Marketing refers to any activity, plan, or strategy designed to facilitate or enable exchange for something of value. It can involve advertising, distribution, promotion, and pricing. In this article, we will also understand the different types of marketers that exist and their specific roles.
What is a Content Marketer?
A content marketer generates content that appeals to the brand's target audience and ensures that the generated traffic converts into sales for the company. But here comes another twist – Does generating content mean writing blog posts?
Nope. Many other formats are available over the internet, such as video marketing, live streaming, infographics, etc. The main aim of a content marketer is to generate quality content regularly, which is informative and results in conversions for their client's website/company.
To generate quality content, you should keep your target audience in mind. For example, if you are a solar energy provider company and want to promote your products or services on social media, hiring a content marketer who has good knowledge of technical topics like solar energy would be wise. He can create a website, blogs, social posts, etc., that will appeal to your target audience.
Content Marketer vs Content Strategist
Some marketers might feel that they are already generating quality content, and the remaining thing is to properly promote that over social media channels. Even if your content is informative and appealing still, you should not ignore the importance of letting other people know about it. At this point, many might get confused between a Content Marketer and a Content Strategist because both do almost the same tasks, but what differentiates them from each other is their set of skills and knowledge.
The main task of a content strategist is to make sure your product or website reaches out to the right audience by promoting your content on search engines, optimizing the website, and creating backlinks that result in better rankings for your site on SERPs. This helps bring more organic traffic to the client's website by using search engine optimization (SEO) to reach their target audience.
What is an Inbound Marketer?
Marketers need to generate leads and traffic for their business continuously. This isn't easy. They use different strategies to attract targeted visitors to their site or landing pages. This process of drawing in potential customers and visitors and generating traffic is called inbound marketing.
This activity helps marketers cut down on their advertising costs while engaging customers more personally without making the initial sale immediately (more like earning trust and getting leads). It's about sending your prospects down the sales conversion funnel. Every interaction with your audience helps position your brand in the minds of your target market, eventually causing your company to appear as an authority.
In simple words, the job of an inbound marketer include:
Attracting customers through various marketing channels.
Engaging customers by providing valuable information.
Identifying potential customers, helping them solve their problems, and building customer relationships gradually while moving them down the sales funnel.
Note: All marketers should build trust with their customers; the only difference is that an inbound marketer does this over time rather than trying in one go.
Inbound Marketer vs Content Marketer
A content marketer writes blogs, press releases, reviews, and articles on different online publications/websites and creates videos and recording audios that help their organization grow its customer base.
So in simple words:
Content Writer + Community Builder + Expert Blogger = A content marketer
A person who takes the initiative to engage customers by sharing valuable information through various marketing channels = A Content Marketer
Someone who identifies potential customers builds relations with them by providing valuable information through content = A Content Marketer.
Since both content marketers and inbound marketers have similar goals, there are times when they get confused about what their roles and responsibilities are.
Inbound marketers create valuable content for their visitors to attract new leads from search engines and social media sites. They also engage with their prospects through various marketing channels such as email marketing, blogging, video, LinkedIn, etc., by providing valuable information. In fact, after attracting prospects to your website, the inbound marketer slowly nurtures them towards becoming loyal customers using the entire inbound marketing process. Also, they have a fixed target audience in mind which helps them create personalized content for different people simultaneously.
There are three main elements of the inbound methodology: Attract, Convert and Close.
This is what each step includes:
Attract: Content easily accessible by searchers via organic results or paid ads. It can include great blog posts, how-to videos, podcasts, infographics, or eBooks.
Convert: Content specifically created for your target market to make it easy for them to find products and services they want (via calls to action). May also include form-based lead generation content. This is the crux of inbound marketing. It can also be referred to as a 'lead nurturing' campaign to educate your potential customers about your products and services over time before they buy from you.
Close: Content that 'closes' the deal with potential customers by encouraging them to sign up for a free trial, demo, e-commerce purchase, or download an e-book. May include case studies, product demos, interactive videos, or webinars.
On the other hand, content marketers produce and distribute information through various channels to attract new customers. Since they don't have a fixed target market in their minds, it becomes tough to adapt to the needs of their prospects (i.e., each one has different problems). Also, these needs are constantly changing over time. Especially when somebody else is targeting the same group of prospects with their marketing content.
So, whenever you want to distribute your product and service's message across various groups at once (like creating awareness about an upcoming sale or promotional campaign), you would need a content marketer along with his team. However, hire an inbound marketer if you want to establish your brand, acquire new customers, and increase sales.
Conclusion
When you hire a content marketer, what you're procuring is their services to attract new customers. In contrast, when you hire an inbound marketer, you're hiring their ability to convert your prospects into loyal customers.
In short, inbound marketers concentrate on purchase funnels and generating leads for your business, while content marketers create and distribute content to help you attract customers. Both aim at achieving similar results, i.e., an increase in sales, but their approach is different.
Key Takeaways
A content marketer creates engaging content within a specific marketing campaign. Content marketers are also responsible for planning the distribution of this material across different channels (social media).
A content strategist focuses on how and when certain types of content can best be used across different online platforms while planning branding and other promotional tactics the company should follow over time.
Inbound marketing is more about creating value through building trust and providing helpful information to visitors. This is different from traditional marketing approaches where you try to attract attention by shouting the loudest.
Content strategists are in charge of planning out how and when content is created across different channels (texts, images, videos) while also planning branding and other promotional tactics the company should follow over time.
A content marketer focuses on the distribution of created content; they decide what type of content should be produced and schedule it to appear at relevant times. Content marketers are also responsible for analyzing their projects' effectiveness, which can include tracking how many people have seen a campaign or interacted with it.
FAQs
1. What is inbound and content marketing?
Inbound marketing is where you focus on building, publishing, and sharing great content to attract customers who are already looking for your product or service.

Content marketing is a subset of inbound marketing where the idea is to build valuable and engaging content to attract and convert leads into sales. Content can take many different forms.

2. What does a content marketing strategist do?
The content marketing strategist is a type of marketer. This person in the company is responsible for setting the strategy for what type of content will be created, who will create it, and when it will be published. They are also responsible for ensuring that each piece of content fits into a larger global strategy that considers all forms of content (blogs, videos, podcasts, reports, etc.)

3. How does inbound marketing fit with content marketing?
Well-planned inbound marketing strategies can attract visitors to your site faster than ever before. But you have to keep them coming back for more again and again. That's where great content comes in. By publishing high-quality articles on your blog or website, you'll be able to build trust and credibility with your target market and drive more leads through your sales funnel.

4. What are examples of content marketing?
Many types of content fall under the content marketing umbrella. Here are just a few examples:
1. Blogs: Blogs can be very effective at attracting new leads to your website, providing you use them properly!  
2. Videos: Videos are becoming more and more popular online, so it's definitely worth creating some for your business. Here's an example from Moz
3. Webinars: Webinars can attract new leads or provide helpful information to existing customers.
5. What is outbound content?
Outbound content is also known as interruptive marketing. These methods do not have the customer's interest in mind but instead push something that they may or may not want. This can include traditional media, such as TV ads and billboards. It can also be cold calling, spam email, and telemarketing. This, too, is a type of marketing. 

6. How do you use inbound marketing?
Inbound marketing is an umbrella term that includes methods like SEO, blogging, social media, email marketing, and content marketing. Don't let the word 'marketing' put you off- businesses of any size can use inbound marketing! It also doesn't have to cost a lot either – it's free to create your blog, for example. And if you're not sure where to start with your inbound strategy, there are lots of experts out there who can help- ask one of the experts at Proven.

7. How does outbound content fit with content marketing?
Outbound content is a way of doing business that has been used for generations. It never goes away entirely because businesses still need to make a profit. But compared to inbound marketing strategies, these traditional approaches require a lot more financial investment. Not all companies can afford this. Businesses that use outbound content usually pay a lot of money for very few leads. But it's not just about cost. Outbound marketing won't give you the same results as inbound marketing. Using inbound marketing correctly costs far less and delivers much better ROI than traditional media like TV ads or billboards.