Content
Key Types of Blog Formats for Small Businesses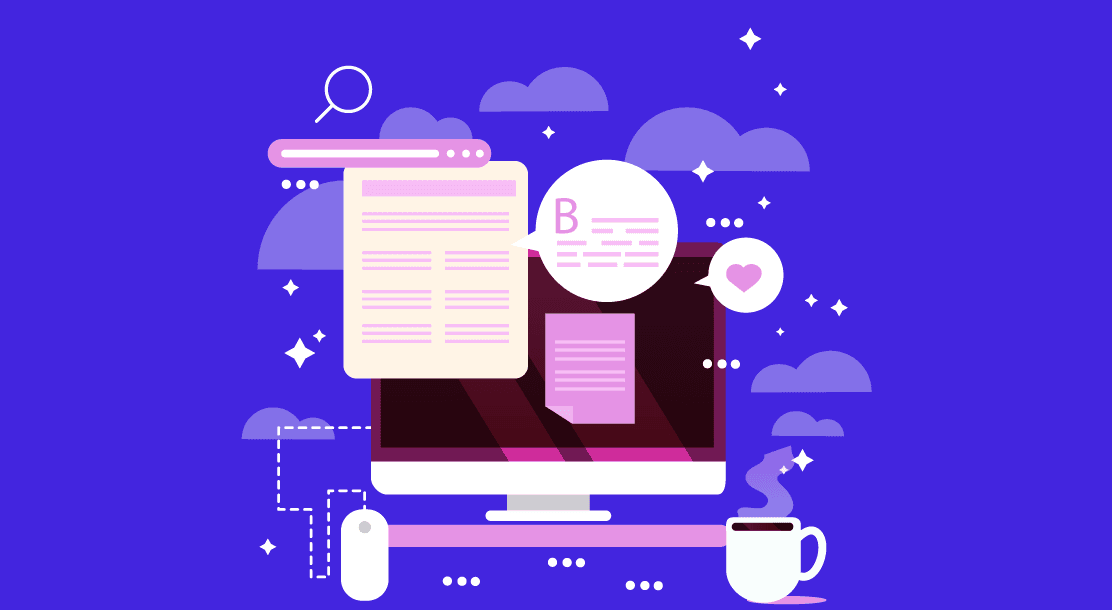 Table of Contents
Why Should Small Businesses Have a Blog?
Blog Formats for Small Businesses
Key Takeaways
Conclusion
FAQs
Blogging is a beneficial tool for business marketing. With the emergence of a variety of blogging niches and the audiences' rising interest in reading, sharing blogging has helped businesses grow and find new customers. With a balanced mix of a few guest blogging strategies and powerful content, you can enhance your business' web presence.
You can use different blog formats and strategies and even repurpose old blog posts to offer something new and refreshing to your audience. Blogging has evolved a lot with time, and there are many types of blog formats and blogging platforms to share your blog.
Why Should Businesses Have a Blog?
If you are a small business, blogging is even more advantageous for you. Right from local apothecaries, bakeries, scarf stores to customized book boxes, every small business today is tapping into the potential of blogging. Blogging is affordable, fun, and gives a reason to your audience or customer base to keep coming back for new information, offers, interesting shares, etc.
Blogging not only elevates your business' search engine ranking, but it helps you find new customers. Some of the benefits of blogging for a small business are:
It gets traffic to your website.
By circulating your blog on social media, your business can get more traction.
When you have a new blog post, you have a reason to email your customers. This will bring a portion of your customers back to your website.
One of the major benefits of having a blog as a small business owner is keeping your customers in the loop and staying in touch with them through your posts.
Blog Formats for Small Businesses
For any small business, having a blog holds a lot of marketing potential. Fresh blog ideas will increase your small business' visibility. However, it's not only about getting more traffic to your site or better conversion rates, but also about building lasting relationships with your audience. Nowadays there are endless tutorials that will guide you in your blogging journey and will help you establish your business' identity. There are countless blogging formats for you to choose from. But each format differs from the other in terms of its performance.
Let's take a look at the different blog formats that small businesses can use:
Listicles
The most popular format of blogging these days are lists, or as they are popularly known, listicles. Listicles are a high-performing blogging format. They are basically content arranged in the form of a list. Out of all the popular blog formats for small businesses, listicles are the most informative. They could include hacks, to-do information, step-by-step guides, secrets, strategies, pointers, or a list of items. You can be creative with listicles.
You can use numbers or bullets for creating lists. What makes listicles effective is that they are easy to navigate and highly readable, making it convenient for readers to find what might be useful to them. Another added advantage is that listicles place you well in search engine rankings. Listicles are popularly used by a lot of bloggers, purely because of the traffic they draw in. BuzzFeed is perhaps the biggest example of a brand championing listicles.
Vlogs
Another on the list of successful blogging formats is video blogging. They are popularly known as vlogs these days. While some people find reading tedious, nobody would feel lazy to watch a video. Video blogs with a little bit of textual content make for a powerful blogging format. You can embed a video or a snippet into your blog.
It is easier to explain some information via videos, as visuals are an effective medium of conveying a message. Tutorials, masterclasses, customer testimonials, and reviews are usually shared in video format. An example of vlogging can be Blue Bottle Coffee, which shares collaboration updates, product reviews, and even educational content through videos.
How-to posts
How-to blogs are undoubtedly popular and interesting to read. A lot of fashion bloggers, food bloggers, and content marketing businesses share their posts in the form of how-to blogs. Do-it-yourself (DIY) blog posts are extremely readable and can be shared both in text and video formats.
Our usual go-to search preferences also indicate that when finding answers for something, we tend to start our search with the words "how-to". If you need to share instructional content, this is the best blogging format for your business. To make your blog even more interesting, you can add images and infographics to it.
FAQ posts
FAQ posts allow you to directly address the queries of your customers, without talking fluff. They are important for your small business blog. There might be questions and doubts that you receive from your customers. This blogging format gives you a chance to address their queries in a straightforward way. It could be about your product or service, payment methods that you offer, discount coupons and other offers, return and refund processes, shipping policies, and more. With an FAQ post, you can clearly tell your customers what they want to know. FAQs are organized by topics. You can even use your FAQ blog posts for customer service communication.
Before you choose the questions for a FAQ post, skim through your social media accounts, customer query emails, and other places where you may find crucial questions concerning your brand. Write crisp and to-the-point answers to the questions you have selected.
The "What" blogs
The appropriate blogging format to quickly draw the attention of your audience to a specific concept is the 'What' blog. The 'What' blog post directly tells your audience why it is relevant. Make sure you simplify the content of the post for your reader. While writing such a post, avoid jargon. In case you have to use industry terms, provide explanations or meanings for them. You can even explain the "what" to your audience through analogies. These blog posts also rank high on search engine results. This can be attributed to users' tendency of starting most of their Google searches with the word "what".
Curated posts
A curated blog post can be defined as a culmination of important resources about a specific topic. Curated posts require a lot of time and energy spent on researching relevant and up-to-date information. Keating guide travel guides, and food guides are all examples of the curated format of blogging. A major advantage of curated posts is that your audience will not have to read through multiple articles or go through multiple guides to understand something. They can easily get all the information in one place, i.e., through your blog post. This way, you become a credible go-to-resource for them. You can include links to relevant posts from your site or attach links to other credible sites if you do not have complete information on a certain topic.
Key Takeaways
With the emergence of a variety of blogging niches, and the audiences' growing interest in reading, sharing, and interacting with blogs, blogging has helped businesses grow and find new customers.
A major benefit of having a blog as a small business owner is keeping your customers in the loop and staying in touch with them through your posts.
Some of the popular blogging formats for small businesses are listicles, vlogs, infographics, curated posts, and more.
Getting backlinks from sites that are credible will help your business get recognized.
Attach links to other guest posts within the site if they are related to the blog you have written.
Always proofread your blogs before publishing them.
Existing blogs can be repurposed in the form of videos, presentations, webinars, ebooks, newsletters, podcasts, as well as social media posts.
Conclusion
Blogging, if used, effectively can help you generate more leads, find more networking opportunities, strengthen your brand image, and improve your ranking on search engines. Repurposing blogs is a great way to give your old content a new personality. It is especially beneficial for small businesses, as it helps them tap into the customers' needs and wants through meaningful, engaging content. You can even experiment with different types of blog formats before zeroing in one that suits your business' and clients' requirements perfectly.
FAQs
1. What is the meaning of repurposing content?
Changing the format of a particular piece of content, target audience it is aimed at, the message it conveys, or the tone it carries classifies as repurposing.

2. How to repurpose blog content for Instagram marketing?
To repurpose your existing blog content into new Instagram content, you can pick interesting chunks from it for Instagram captions, or share them on Instagram Stories
3. What are the different blog formats? 
There are many blog formats for small businesses, some of which include listicles, vlogs, how-to guides, "what" blogs, and FAQ posts.

4. How to structure a guest blog?
In order to structure a guest blog, start by reading the guidelines mentioned by the site for guest bloggers. Make sure you provide actionable content. Stick to the format of the blog. Closely observe the tone of the blog page and try to adhere to it, as it caters to a specific audience. Add your name, website, and email address to the blog and also include other links to your site within the blog. Lastly, add images and media to make the guest blog engaging.