Content
The Ultimate Guide To Outsourcing Content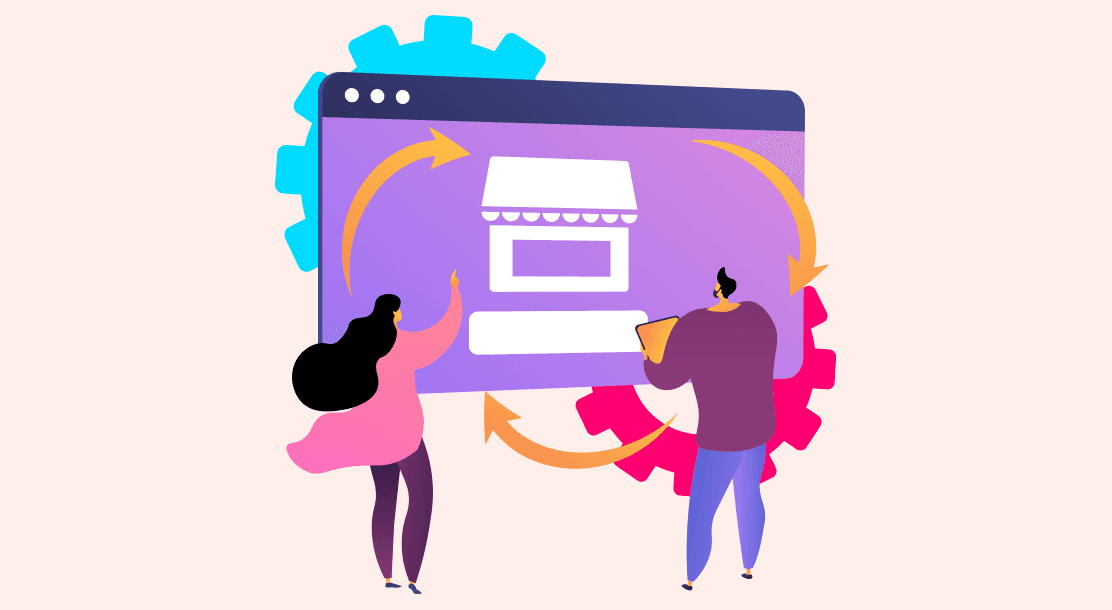 Here's your ultimate guide to outsourcing content. Learn its meaning, benefits, and industry best practices to maximize your returns from outsourcing content.
Table of Contents
● The Meaning of Outsourced Content
● When to Outsource Content Writing?
● Tips to Outsource Content for Your Business
● Advantages of Outsourced Content Writing
"Do what you do best and outsource the rest."- Peter Drucker, educator, and author.
Cutting through the noise and becoming a success in your métier depends on your ability to deliver premium quality content. Today, the entire process of content writing has become key for any business. Creating good quality content is not like taking a walk in the park; outsourcing writers, editors, and social media content goes a long way in establishing a business. This is where the option of outsourcing content has not only come in but has become increasingly popular, too.
You need a team of dedicated content creators to succeed in content marketing. Content outsourcing services make your job easier and leave you free to handle your core business. In this guide, we will help you navigate the entire journey of outsourcing content writing services, from reasons to tips on outsourcing.
The Meaning of Outsourced Content
Content must be regularly posted, updated, and improved to manage content marketing. Creating content is a full-time job. Good content requires dedicated time and research and requires proficiency in writing techniques. As a result, content outsourcing services will provide you with a regular supply of relevant content and direct customers to conversions.
The simple act of delegating the task of creating content for your organization to someone outside your company is called outsourced content. Outsourced content is usually used for SEO and content marketing. It covers everything from outsourcing article writing and social media posts to video content.
Great content helps in search engine ranking. It is a must for businesses' success and for building consumer confidence. As content creation may not be your core expertise, you can outsource content writing to experienced professionals. Outsourced content creation is considered a time-effective way to create high-quality content.
When to Outsource Content Writing?
Content, if optimized, can convert prospects to customers. However, it is almost impossible for business owners to manage content marketing strategies with limited resources. Most companies go for content outsourcing services when they are,
● Too busy running a business: Writing content takes several hours of research before the actual process of writing. This might be a challenge for most businesses, focusing on other activities. Outsource content writing allows you to optimize content marketing without taking a hit on your payroll.
● Not a writer: Everyone is not a good writer, even though you might be an industry expert. Writing needs patience and passion, especially when articles and blogs are written every week. Good writers can churn engaging content for their target audience that supports the business. Content outsourcing services can help you stay on track and not miss deadlines.
● Running out of ideas: Constantly creating new content can be challenging. An outsourced content marketing writer can bring fresh ideas and views to the content.
● On a budget: Outsourcing content creation can deliver high-quality content without burning a hole in your pocket. With outsourcing writers, you can save on overheads and payrolls.
Tips to Outsource Content For Your Business
Planning resources, how to use them, defining, and delegating tasks are the key factors to successful content outsourcing services. Below, we have mentioned a few tips to guide you through this journey for outsourcing writers.
1.
Choose right
The first step is to decide whether to outsource content to an agency or a freelance writer. It is usually better to outsource content writing services through a company as they can cover a wider range of topics. When choosing, you should insist on seeing their previous work to see their style. Agencies or individuals with previous experience in your domain can be of added value.
2.
Provide clear instructions
While passing information to outsourced content writers or agencies, provide clear instructions regarding the tone of voice, formatting, style, layout, goal, target audience, etc. Providing a style guide maintains consistency and unifies the brand voice. The style guide helps to outsource content creation without sacrificing the quality or brand image.
3.
Focus on consistency
Your outsourced blog writing need not be a literary masterpiece; they need to provide accurate and engaging content to the audience. Always prioritize consistency over minor details that can create bottlenecks in your schedule. It is critical to publish high-quality articles consistently and on schedule.
4.
Define your content strategy
Before you outsource content writing, it is essential to have a proper content marketing strategy in place. This means defining your goals to boost brand awareness, reach new customers, or increase sales. Another key element is defining your audience profile. Knowing the audience's persona will help create content that will trigger their interest.
5.
Follow an outsourced content calendar.
The content strategy should clearly define the frequency of content publication, the list of topics, and the channels to be used. A detailed calendar should be followed, mentioning each activity with deadlines.
Advantages of Outsourced Content Writing
Whether outsourcing through a content writing agency or freelance writers directly, working with content outsourcing services has many advantages.
1. Frees uptime
Content creation is a time-consuming process. It involves not just writing but research, fact-checking, formatting, optimizing SEO, etc. Time can be a constraint for you while handling your other core jobs; outsourcing writers give you time to develop strategies, focus on them, and grow your business. Delegating content creation to professionals frees your critical time and provides you with high-quality content from experts.
2. Saves money
Outsourcing writers for content is one of the most cost-effective solutions. Hiring in-house writers can shoot up your payroll expenses with salary and hiring costs, taxes, leaves, benefits, and equipment. You can hire only on a need-basis if you outsource content creation, making it more cost-effective. Outsourcing writers who are experts in their field will give you content that will help your conversion rates, improving your ROI.
3. Use industry experts
As per research, 42% of companies don't have the expertise for content creation. You might be market leaders in your field, but your writing skills are different. Outsourcing content marketing teams allows you to hire experts from the content world.
Hiring multiple outsourced content writers also gives you fresh ideas and perspectives. Outsourced content creators are experts who know the audience's demands and deliver high-quality, engaging content to influence the audience. You can use multiple viewpoints from various writers, and this can provide you an edge to attract a newer audience.
4. Deliver a wide range of content
Developing content that spans a range of topics can be easy using the expertise of content outsourcing services. Experimenting with different formats can allow you to discover your customers' preferences, helping you optimize your content marketing strategy to maximize the ROI. More writers mean more voices, perspectives, and tones. This also gives you the liberty to post and publish content more frequently.
5. Meet deadlines
Outsource content writing services will always meet the deadline and ensure the content gets published on time. Outsourced content writers and agencies follow strict deadlines, so you can rest assured your post will be delivered on time. In-house teams can get pulled for other jobs and miss out on critical deadlines while juggling multiple activities.
6. Retains consistency
When you outsource content marketing, you have a team of content writers who write following best practices and quality guidelines. As high-quality content writing takes a lot of time, maintaining consistent standards can sometimes be challenging. Outsourcing writers means the writers can focus only on the topic at hand and deliver great content consistently.
Another challenge in content marketing strategy is consistently producing new and high-quality content. Frequent content creation is mandatory to pull in new customers. Outsourced content agencies with professional writers help keep production levels high and follow the calendar.
7. Engage effectively
Professional writers who provide content outsourcing services know the key to writing engaging and conversational content that taps into the customers' emotions. Outsourced content writing brings in an outsider's perspective, which can help turn business jargon into relevant content and increase readers' trust.
8. Increase conversions
As per data, readers leave a web page in less than 20 seconds. Outsource content writing experts write persuasive content that can engage the reader. SEO, backlinks, headlines, and meta descriptions, which are vital in keeping your rankings high, can be achieved by outsourcing articles to experts, ultimately improving conversion rates. It is not just the quality, but the article's length also ensures the shares it will get.
In Summary
It is time to outsource content marketing if you don't have either the resources to produce good content or the time to manage your content strategy. Outsourced content writing services have the potential to improve your SEO ranking and brand visibility. Your audience will form a meaningful connection with your brand by posting quality content consistently.
A website needs a constant supply of error-free, high-quality, search-engine-optimized, relevant content that can be provided effortlessly if you outsource content creation. Most companies rely upon outsourced content writing services to save time, lower costs, and get expertise. You can produce high-quality content faster by outsourcing writers for these creative services.
Key Takeaways
● Outsourced content creation ensures you will always have fresh, relevant, and engaging content on your site.
● Outsourced blog writing using SEO can rank well on search engines and eventually increase conversions.
● Outsourcing writers with expertise and knowledge about a particular industry means you can publish more and a variety of content in less time.
● Content outsourcing services are more affordable than hiring a full-time content team.
● You need to maintain regular communication with the outsourced content writers and provide them with clear guidelines.
● With the labor hours and productivity, content outsourcing services are a good return on investment proposition.
● To outsource content marketing, ensure the team has all supporting materials, style guides, or product information to deliver quality content.
FAQs
1. Why should you outsource content writing?
Outsourcing writers for content creation leaves you more time to focus on strategy, marketing, and ideation. As content outsourcing services are cheaper than recruiting a full-time writer, it is also very cost-effective.
2. How do you go about outsourcing content creation?
Content outsourcing services can be either done through a freelance writer or a writing agency. These can be used for outsourcing article writing or outsourcing blog writing.
3. What are some benefits of outsourcing content writing?
Outsourced content writing services can help bring in new ideas and provide a fresh perspective to your content.
4. What is marketing content creation?
Marketing content creation generates blogs, infographics, and videos that appeal to your target audience. This content can be written or visual content around your business.
5. What is the role of content marketing?
Content marketing, simply put, is a marketing technique to attract a target audience by creating and distributing valuable, relevant content.