Content
The Future of YouTube Gaming and Content Creation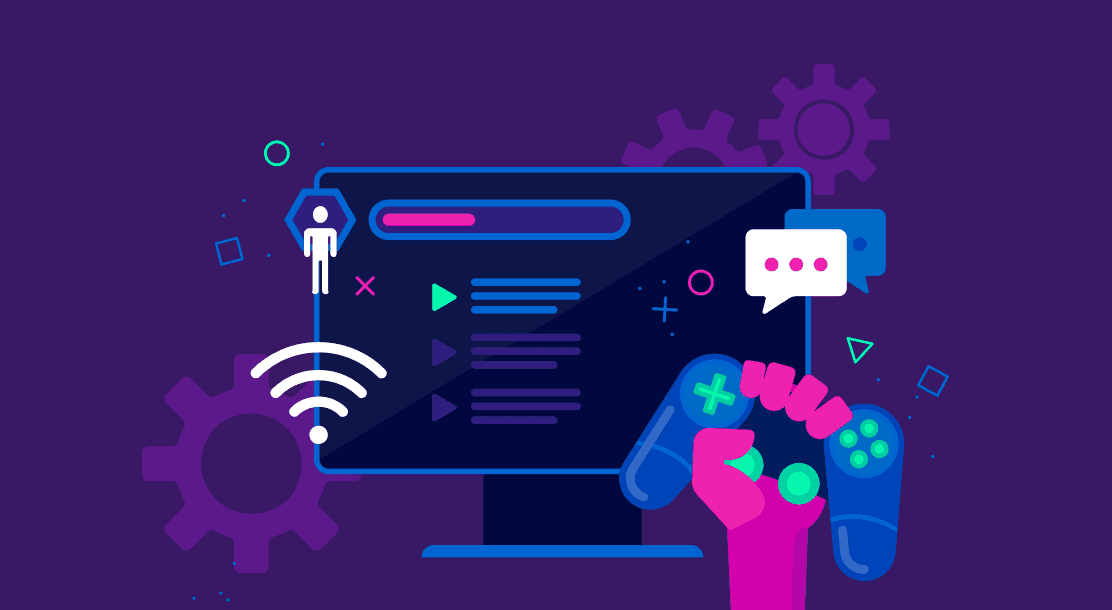 Are you one of those gamers trying to understand and make it big in the gaming industry, or perhaps you are already on your way to doing that? You might also be looking for inspiration and ways to keep yourself abreast with the dynamic technology.
Being a gamer requires effort and time with the right set of skills. It is also quite similar to being a professional sportsman and cannot be taken up part-time.
If you are serious about this, don't go with the trends as they are temporary and don't highlight the unique potential that you carry towards your content. So, to stay relevant, you must be able to figure out a way to promote the content that you are usually passionate about. We have only been able to touch the tip of the iceberg regarding gaming and its opportunities.
This blog focuses on the rise of YouTube Gaming and content with Abhyudaya Mohan and Gautami Kawale, YouTube Content Creators, Slayy Point; Mansi Gupta, Content Creator at Magsplay; Pranav Panpalia, Founder Opraahfx.
Reasons for the Rise of Gaming and Content on YouTube
1. A sound relationship with the audience
Establishing a connection with the audience involves a decent balance between skills and entertainment. If you are currently playing Minecraft on Youtube with a great engagement from the audience, carrying this momentum even after two years of playing Minecraft is essential.
Content creation is a specific and subtle skill that you should master as it determines the chances of your success or failure. PUB-G got banned overnight, which no one had anticipated until it happened, so gamers who had a relationship with their audience managed to stay afloat.
2. Diversifying the reach
If the content creation is done with a regional-specific mindset, traffic to the YouTube channel increases considerably. The prospects of content creation in Marathi, Telugu, Tamil, Bengali, etc., are gaining promising recognition across the country.
Social media has always been about connecting with the audience through compelling content in a language that the audience relates to. So shifting from English to Hindi to deliver the content has paved the way for YoutuberStreamers and other gamers to get noticed easily.
3. Catering to demographics
Social media is a land of opportunity, and everyone from around the world is connected to it in one way or another. So, providing content to a more significant audience segment in their regional language by dubbing is a prominent way to success.
Demographically catering to the audience is much more effective than sticking to a single language and genre. One way to do that is by getting the videos or content dubbed in regional languages of the country or foreign languages like Spanish, German, etc., depending upon the audience. Video subtitles can be dubbed in different languages, which is much easier than specifically creating unique content for all these regions.
4. Video duration matters
The duration of the gaming video is yet another essential aspect that needs to be addressed. The current watch span of the audience is roughly around 3 minutes. The format of the video, be it longer or shorter, is a critical element that you need to focus on before content creation begins.
Furthermore, a specific segment of the audience prefers Livestream. Being able to deliver the content spontaneously has its own distinctive rewards on Youtube, as people want to hear what they are unaware of while gaming. Live streaming has its benefits as the audience gets a real-time feeling of interacting with the YouTuberStreamer. So the bond between the channel and the audience has already been established.
5. Don't wait for the right time.
There is no right time for content creation. You can always gain attention if your content is right. So it all comes down to the content that you offer to viewers. Regardless of how saturated the market is, if your content has depth and substance, you will always have a chance to thrive. So what you bring to the table in terms of uniqueness determines your survival on YouTube and a larger audience.
Just begin with the idea you have in your mind instead of waiting for the right time, as there will never be one.
In Summary
According to our contributors, Battle Royale Games, Open-world games like "The Witcher 3: Wild Hunt", "Elder Scrolls 5: Skyrim", "Grand Theft Auto 5," etc., will remain relevant. With a dynamic evolution of technology, VR Games are also bound to dominate the trend soon due to their ability to fabricate a world that you can physically experience.
All this is thanks to Metaverse, which is about to take the gaming industry by storm by providing a three-dimensional realm or an animated version of reality. Providing an immersive experience to the gamers is a substantial breakthrough that the Metaverse has been able to usher in.
Note: This blog is an excerpt from a session on Keeping Long-format YouTube Content Relevant with Abhyudaya Mohan and Gautami Kawale, YouTube Content Creators, Slayy Point; Mansi Gupta, Content Creator at Magsplay; Pranav Panpalia, Founder Opraahfx. The session was part of Elevate–a global virtual content summit organized by Pepper Content, bringing together industry leaders in content marketing.