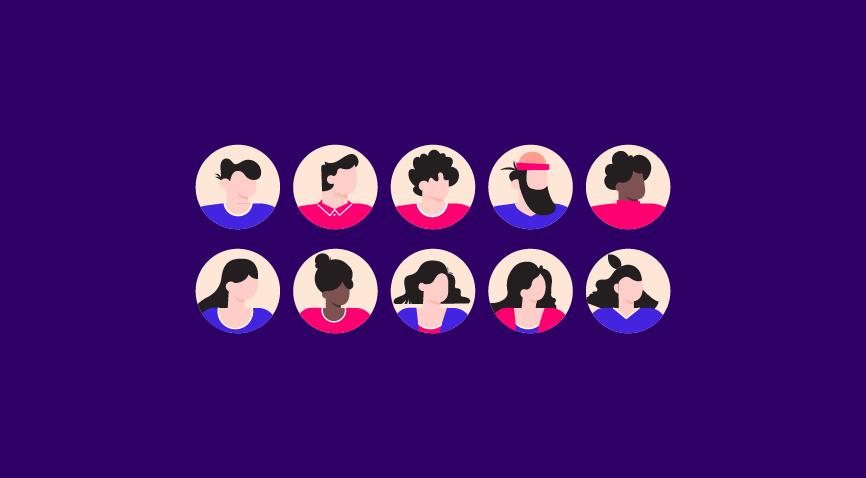 Summing up the hair trends that rocked 2020, this sample article from Pepper's lifestyle domain provides a slew of hairstyles that ruled the roost during the pandemic. Written by an expert features writer, this piece of work is one to watch out for.
What's often the most prized possession of every woman across all ages? Hair. You pamper and protect your bangs with rigorous routines and products. It's unlikely that you would go for a dramatic hair transformation and that too without a stylist in tow. However, quite agreeably, 2020 was the year of the unlikely.
From Dalgona coffee and banana bread to workout challenges and more, the pandemic has inspired many DIY projects. Among these was a project that was risky, emotional and exhilarating all at once—going for a quarantine haircut at home!
With limited to no salon visits, everyone, at some point or another, took the plunge with their scissors. From the humble trim to the over-the-top buzz cut, the results varied from extreme remorse to renewed confidence. Whatever the outcome, it was an experience to cherish. Here's looking back at the biggest hair trends of 2020:
Banging Away
Hotly debated and yet sought-after, many took to cutting out their own bangs in 2020. Though social media was flooded with several warnings against this trend, it was an experiment worth trying. YOLO, right? From the quintessential bangs, with their short and long variations, to curtain bangs, this perky hairdo took the online world by storm. So much so that even Priyanka Chopra couldn't resist it!
Bob the beautiful
Hairstylists have always waxed eloquent on the avant-garde appearance of this modestly named hairdo. Making a stylish comeback in 2020, many celebrities took to cutting their hair in a resplendent bob. While most opted for the classy one-length blunt bob like Kaia Gerber's, which suits both short and medium-length hair, some preferred the asymmetrical or textured and layered bob. Safe to say, there is a cut for every bob enthusiast!
I could just dye!
'Colour me quarantine' was the motto for many hair enthusiasts in 2020. From playing with bright, vibrant neon shades—à la Billie Eilish—to playing it safe with more subdued tones, people did not hold back when it came to giving their hair a makeover. Departing from the quintessential balayage, they layered on multiple contrasting colours or, inspired by Zendaya's monochrome red hair at the Emmy Awards, rocked a monotone look.
Pixie-elated
Not for the weak-hearted, the pixie was all the rage in 2020. Remember Bella Hadid's Met Gala hairdo? Rest assured, in her case, looks are definitely not deceiving. Smart and sensational, the pixie cut is the perfect way to inject a hint of spice into your everyday life.
What's the buzz?
In no time, the 'quarantine buzz cut' transformed into a trend on social media, thanks to the many celebrities who braved the snip. Going all the way, many took inspiration from Ruby Rose and Halsey. They used colourful dyes to elevate their buzz cut and lend an effortlessly chic flair to their everyday style.
Do the Shag Mullet
Most of us know of 'the mullet' and 'the shag' hairstyles. 2020 was the year of the 'shag mullet', thanks to the likes of Selena Gomez. Not only did it offer a fresh and fashionable appeal, but the shag mullet also gave an undeniable edge to one's personality. Cut short in the front and long in the back, this haircut is a great way to make a style statement, even in 2021.
Put a Bling on it
Step aside bare hair; it is time for embellishments to take centre stage! From pearl-encrusted hair clips and sparkly beads to broad headbands and more, there is an endless range of hair accessories to choose from. In fact, 2020 was the year of some of the most fun embellishments that instantly elevated one's hairdo.
Be it bangs, the bob, the buzz cut or even the ponytail, manes underwent the style journey of a lifetime in 2020. Since people couldn't visit salons anymore, they took on the challenge of cutting and styling their hair themselves.
Motivated by the fact that hair grows back, they excused their sloppy handiwork and embraced various styles. While some discovered their innate talent for barbering, others realized that this job was best left to experts. Whatever your case may be, we can all agree that 2020 helped us rediscover those hairstyles that are meant for us and those that are a definite no-no.