SEO
The 7 Best SEO Tools For Beginners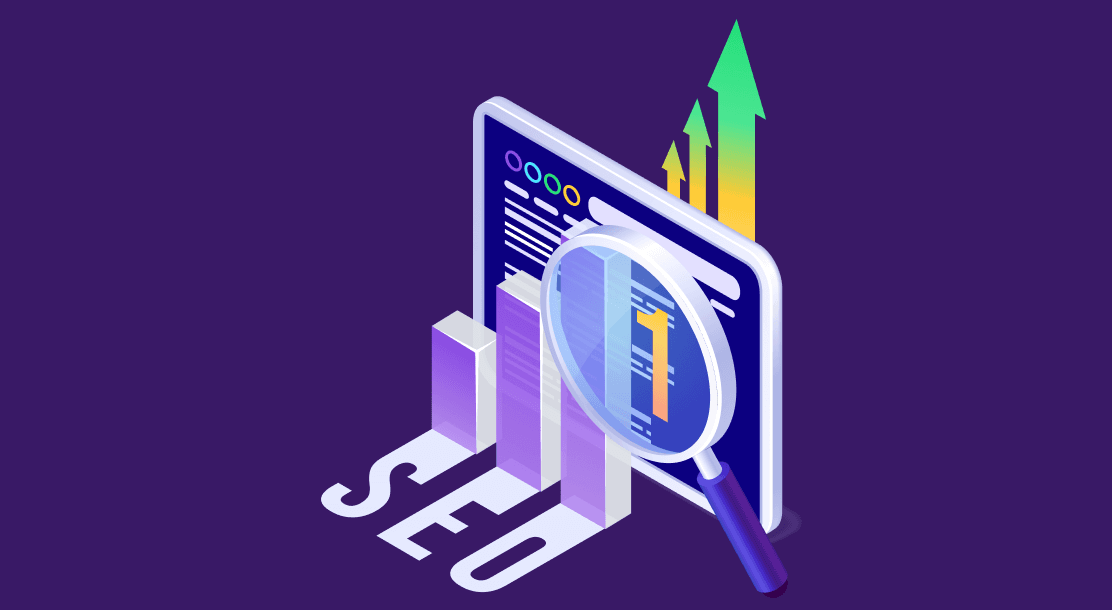 SEO tools are crucial when it comes to improving your website's performance on SERPs. This blog highlights seven easy-to-use tools for any business.
Do you want your website to appear on top of the first page of Google search results? If so, follow some key SEO steps to achieve that quickly. SEO is essential to your marketing strategy as it helps you get a top rank in SERPs (search engine results pages).
Whether you are a digital marketing company or an online selling agency, you must use modern SEO tools for digital marketing to attain excellent search results, which help you with conversions.
SEO has evolved as a specialized technique; companies use it to gain traction with their target audiences and reach them quickly. Some of the best SEO tools for beginners are user-friendly, and you do not have to be a technical expert to understand and use them.
Google's algorithms are updated frequently, and the way people search also changes accordingly. Hence, following SEO steps to achieve better search results is the only way to keep up with the updates. Although free SEO tools are readily available, it is better to go through an exhaustive SEO tools list before deciding which ones suit you best.
7 Easy-to-Use SEO Tools
Using SEO tools is one of the easiest SEO steps that help you quickly conduct keyword research and data analysis. The best SEO tools for beginners tell you how to keep up with your main competitors and identify new opportunities. SEO tools also help you assess each page of your website and can analyze several websites in case you own more than one. These handy tools help save precious time and can generate reports within seconds.
Here's a list of the 7 best SEO tools for beginners.
1. GTmetrix
GTmetrix is one of the best SEO tools for digital marketing since it helps analyze and optimize your website to improve search results. It diagnoses your website and tells you about its performance.
You can also determine your website's loading speed using this tool, which is one of the critical SEO steps you must take to understand how your website functions. The company has servers in 7 locations across the globe, and you can check your website's loading speed from any of its 28 servers.
Besides the loading time, GTmetrix is one of the best SEO tools for beginners who wish to know the total number of requests handled.
GTmetrix also displays your pages live while loading, helping your pinpoint the bottlenecks.
2. Ahrefs Keyword Research Tool
Ahrefs is one of the most versatile SEO tools and ranks a close second to Google by way of size and website crawling capacity. SEO experts know how effective Ahrefs is because of its site audit feature, which delivers one of the most accurate SEO analysis reports, highlighting why your website needs tweaking to improve search results for better ranking.
The versatile tool also helps you determine your competitors' backlinks, and you can use the data to devise an effective strategy for your brand. It enables you to keep up with the competition and gain an edge over the others. The tool is useful for checking and fixing your website's broken links. It helps you determine which of your web pages perform best and how you should tweak those that are not performing well.
Ahrefs is excellent for rank tracking, keyword research, researching competitors' activities, SEO audit, and researching online website content. Using Ahrefs, you can gain excellent link opportunities that help you connect with reputed websites, thanks to the tool's vast backlinks database. In addition, there is no doubt that Ahrefs can help you drive more traffic to your website and gain new visitors, which will keep increasing every month.
3. Google Search Console
Google Search Console allows anyone with a website to monitor and report its presence in Google SERP. The procedure is quite simple: you add the given code to your website after going through Google Analytics and then submit your website for indexing by Google's spiders. You don't need a Google Console account to appear in Google's search results. You can easily take charge of what gets indexed and how your website is associated with the account.
Google Search Console is one of the best SEO tools for digital marketing and helps you optimize your content with Search Analytics to check which queries bring more users to your website. You can analyze your website's impressions and clicks and determine your position on Google Search. Using the console, you can submit sitemaps and URLs, get them crawled, and review your index coverage to ensure that Google gets the latest view of your site.
4. Semrush
Semrush helps you take the right SEO steps and is one of SEO experts' favorite tools. The tool helps assess your rankings quickly and identify new opportunities to rank higher. Its Domain vs. Domain analysis feature is one of the best and lets you compare your website's performance with that of your competitors.
You can better understand analytics reports that help you access your website's search data, competitors' activities, traffic, etc. You can also compare keywords and domains to understand which works the best. Moreover, you can easily monitor your rankings using the on-page SEO checker, which also gives you recommendations for the how to best improve your website's performance.
This versatile SEO tool also has a special feature known as Organic Traffic Insights, which lets you view all your blogs on one dashboard. You can also view related keywords, social sharing patterns, and your articles' word counts, all for better site optimization. The site audit function also enables you to monitor your site health, which leads to more conversions.
5. KWFinder
KWFinder is one of the best SEO tools for beginners, which helps you find long-tail keywords with low competition levels. SEO marketing professionals use this tool to identify the best keywords. They can also run analysis reports on SERPs and backlinks.
The software has an in-built rank-tracking feature that lets you determine your ranking on search engines. It can also continuously track your improvement based on any key metric. The tool helps you generate new keyword ideas that can help rank your website much higher.
Besides generating keywords, it gives suggestions for related terms, keyword difficulty, CPC, volume, etc. SEO marketing experts can guide their clients to find robust keywords and target them, especially if they are lower in the funnel but are likely to lead to conversions.
6. Moz Pro
Moz Pro is one of the most versatile SEO tools for digital marketing that can guide you through SEO steps to drive more traffic to your website. Google's algorithm changes are promptly updated on this popular SEO software, making it one of the hottest on everyone's SEO tools list. The tool's chat portal lets customers get insightful responses to their questions and helps offer instant solutions.
Moz Pro is excellent for site crawling, and its keyword recommendations are the best in SEO circles. It gives you insights into your website's performance and the best ways to tweak it to perform better. The package includes free SEO tools like the MozBar toolbar, which lets you download your site's metrics while browsing a page. Moz Pro's page optimization feature is a favorite with SEO experts, as it tells you what exactly you must do to improve your web pages' SEO.
7. Ubersuggest
Neil Patel's Ubersuggest is a keyword-tracking tool that can take you through the SEO steps to improve your website performance without much difficulty. Besides identifying keywords, the tool helps you search the intent behind them by displaying the top search engine page results derived from long-tail keywords.
The software also helps generate keyword suggestions you can use to drive more traffic. You can view reports using Ubersuggest, including keyword volume, level of competition, seasonal trends, and your cost per click (CPC). This handy software is one of the best free SEO tools for organic SEO and paid campaigns (PPC). The tool also helps you determine if it is worth pursuing and targeting a keyword and whether it is competitive enough to serve your purpose.
In the End
The above SEO tools list can help you drive more traffic to your website, leading to increased conversions. The tools give you insights quickly, which can otherwise take up too much of your time. Once you begin to use them, you will see how much easier it is to assess your website's SEO performance.