Content
10 Signs You Should Hire a Content Marketing Expert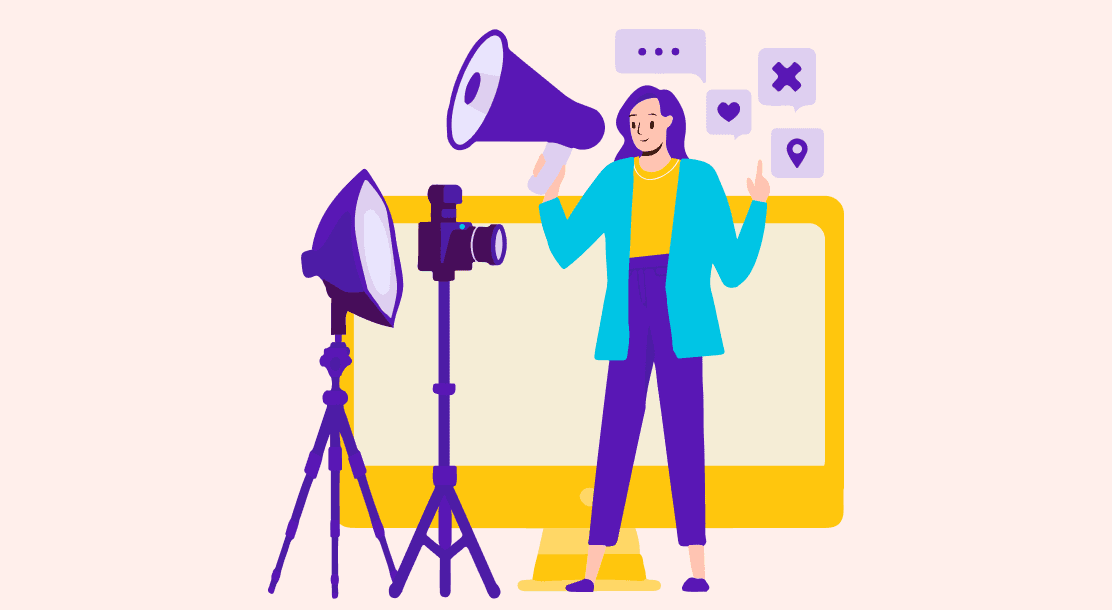 Table of Contents
● Who is a Content Marketing Expert?
● 10 Signs You Should Hire a Content Marketing Expert
● How Can a Content Marketing Expert Grow Your Business?
Content has always been the base of every marketing effort, but content marketing has become a new field altogether with its rising importance. Content marketing, when done right, has helped businesses get six times more conversion rates than any other digital marketing tactic.
Today, business owners are proactively hiring content marketing experts who are proficient in analyzing and delivering profitable results through their knowledge and expertise in content marketing.
Who is a Content Marketing Expert?
A content marketing expert is a person who specializes in planning, creating, and sharing different types of content that attract and engage the target audience and convert them into loyal customers. They are pros at creating content strategies that align a business's goals with their target audience's interests to create a communication channel that builds trust and loyalty.
A content marketer is someone who knows much more than writing engaging content. Their skills are as follows:
● They know the art of creating action-worthy copies
● They are pros at research and critical thinking
● They understand the value of data analysis
● They are experts in managing several projects
● They understand the different tactics of content promotion and distribution.
10 Signs You Should Hire a Content Marketing Expert
Every content creator isn't necessarily a marketing expert. But a content marketer is well-versed in formulating and promoting the different content types in a way that helps businesses get higher ROIs. Here is why you must hire a content marketer for your business today.
1.
You can't create content consistently.
The first rule to attain success through content marketing is creating, publishing, and promoting content consistently. Whether you decide to share a new content piece once a day or a week, following a content quality and frequency routine is essential.
Brands consistent with their content creation efforts gain credibility, authority, and trust among consumers, leading to higher conversion rates and increased ROI. Publishing content regularly also helps increase your brand's search engine visibility.
Consistency in content creation isn't just about publishing a social media post or a blog as scheduled. It also includes research, staying proactive to create content around trends, and continuous promotion while engaging with your audience.
So, if you lack the resources or motivation to create and publish content consistently, you must hire a content marketing expert.
2.
Your content is not getting the desired attention
You might be able to create content consistently, but if it's not getting the desired results, i.e., lesser people interacting with your brand, low search engine visibility, low conversion rates, etc., there might be a problem with your content.
With easy access to information, people nowadays demand high-quality, unique content that precisely answers their questions or solves doubts. It isn't easy to focus on your business while actively creating content according to the target audience's expectations.
At this stage, an experienced content marketing consultant can help overlook your content creation needs and develop strategies to attract and retain the target audience, increase conversions, and improve your search engine visibility.
3.
You don't understand content marketing analytics
Analytics is the key to uncovering your content marketing campaign's success rate and defining the means of improvement. If you're unable to follow an analytics-driven approach due to a lack of knowledge, you need to hire a content marketing consultant.
A content consultant will review the different content marketing analytics and refine your marketing strategy to ensure success. Just ensure that the person you hire has experience analyzing and interpreting content marketing analytics and can turn the data into actionable insights.
4.
You lack the time or expertise for content promotion
Promoting your content is crucial to creating unique and insightful pieces that hook your consumers. But content promotion is not an easy task. You need to be active on all social media channels and understand their different algorithms to mold what you share accordingly and respond to queries or comments. The same applies to promoting content through webinars, your website, or even email marketing.
A content marketer can help you understand how to optimize, promote and repurpose your content for different marketing channels. They will also explore content opportunities, keep track of each content piece, and convey your brand's message in a relatable manner.
5.
You need to optimize your sales funnel.
Your business's sales funnel success largely depends on the message you put out to your audience. And that messaging needs to be expertly crafted while keeping the target audience's pain points in mind, providing them with a viable solution through your product.
A content marketer who understands your business will better draft the right message for every step of your sales funnel than any sales team member can. Moreover, a content marketer can help your team craft responses to FAQs after conducting deep research on your business, processes, and clients. These FAQs can be transformed into detailed content pieces for your content marketing efforts.
6.
You want to experiment with new content types
There's so much more to content creation than posting relevant images or blogs. Video marketing, influencer collaborations, email marketing, infographics, audiobooks, podcasts and webinars, how-to guides, and more.
If you're planning to experiment with new content types, like exploring the video marketing industry or foraying into email marketing, you might need someone experienced to get started.
A content marketer can help you better understand what type of content will work best for your business and how to create it strategically.
7.
Your internal team lacks the expertise in writing diverse and optimized content.
Most startup owners prefer hiring a team of in-house content creators to save costs and micromanage everything. But an in-house team may not always be the most reliable, often lacking the insight to create diverse and SEO optimized content.
You must remember that every content piece you publish must be well-optimized for the search engines. A content marketing expert can guide your team into creating diverse content that incorporates varied approaches while communicating with specific audience segments. They'll also help you source content from external SMEs, further helping establish your authority in the industry.
8.
You cannot keep up with emerging trends.
While focusing on your primary business, it is hard to keep up with the latest trends, especially on social media, and actively create content around it. Not all trends may align with your business goals, but creating "trendy" content will help expand your reach to a broader audience, something a content marketer can help you with.
According to Skyword, 79% of top-performing content programs are based on current events. Hiring a content marketer will help you efficiently ride the wave of trends while ensuring consistency in the content thus created.
9.
You lack in-house resources.
Hiring a content marketer is better if you don't have a content marketing expert in your in-house team. An experienced strategist will save you a lot of time and resources that your other team members may otherwise spend figuring out things.
Moreover, your content will be more streamlined and well-managed with their expertise than what your internal team can accomplish.
10.
Your business is losing out on opportunities.
Speed is an asset in executing a successful content marketing strategy. If your content production processes are too long or unorganized, the time wasted from idea generation to final implementation can lead to you missing out on significant marketing opportunities.
As a result, your existing customer experience will degrade. You might also be losing out on other business opportunities while focusing on content creation. A content marketer will help take off your focus from optimal content creation and ensure proper workflows so that you don't miss any product development and marketing opportunities.
How Can a Content Marketing Expert Grow Your Business?
A content marketing expert is an innate storyteller, strategizer, expert at writing different content forms, a pro at understanding and interpreting social media, and usually stays ahead of your customer's desires.
Appointing a content marketing expert will aid you in accomplishing several business goals, including smooth customer acquisitions and retention, building brand authority, systemizing your content marketing efforts, etc. An established content marketer will help scale your business to new heights by
● Conducting extensive research to understand consumers' pain points and create content in a way that presents your products as a viable solution
● Running optimized and well-planned content marketing campaigns
● Systemizing your workflows and ensuring optimal use of resources
● Using different analytical tools to measure the success of your campaigns and take appropriate measures to boost ROI
● Helping you showcase your expertise in the industry, thereby building brand authority and trustworthiness amidst the target audience
In the End
Whether you are an SME or a large enterprise, content marketing is the need of the hour. And since it's impossible to manage everything on your own, i.e., focusing on your core business while monitoring content creation and promotion, it is best to hire a suitable content marketing expert.
Hiring a content expert that delivers what they've promised can be slow and time-consuming. Follow the tips above to get the right content marketing expert at the right time to help your brand scale.
Key Takeaways
● A content marketing consultant experienced in your industry can guide your business on the right path, help you better understand your customer's pain points, and establish the perfect communication channels within and outside your business.
● Content marketing experts are highly organized and can ensure smooth workflows and systematic processes for creating and publishing content and measuring the outcome.
● Content marketers deeply understand both the art and science behind accurate content creation, having the capability to source the right resources to boost your business's ROI through marketing.
● An efficient content marketer can also help systemize your sales funnel, aiding the sales teams to form better connections with the target audience.
● Hiring an expert to manage your content marketing needs will help you generate 3X more leads than traditional marketing while costing 62% less.
FAQs
1. What is the role of a content marketer?
A content marketing expert is responsible for planning, creating, sharing, and promoting valuable content that aligns with a business's goals and helps them procure new customers while turning them into repeat buyers.
2. How can content marketing grow your business?
Content marketing has been proven to help businesses increase brand awareness, get higher conversion rates, increase customer loyalty, boost sales, and allow for targeted messages throughout their buyer journey.
3. How can I choose the best content marketer?
You can look for a suitable content marketer through job boards or social media connections. You must ensure that the person you hire has expertise and experience in your industry, has exceptional writing, editing, and promotional skills, and is a master of content analytics.
4. What are some content marketing examples?
Ebooks, whitepapers, blogs, social media posts, website copies, and newsletters are content marketing examples.
5. How do I become a freelance content marketer?
To become a freelance content marketer, you must have a working knowledge of content creation, promotion, and analytics. Once you've acquired these skills, start building a portfolio in your niche and approach clients through different platforms to start your freelancing business.