Pepper Content
Pepper in the top 3 in Deloitte's fastest growing technology companies in India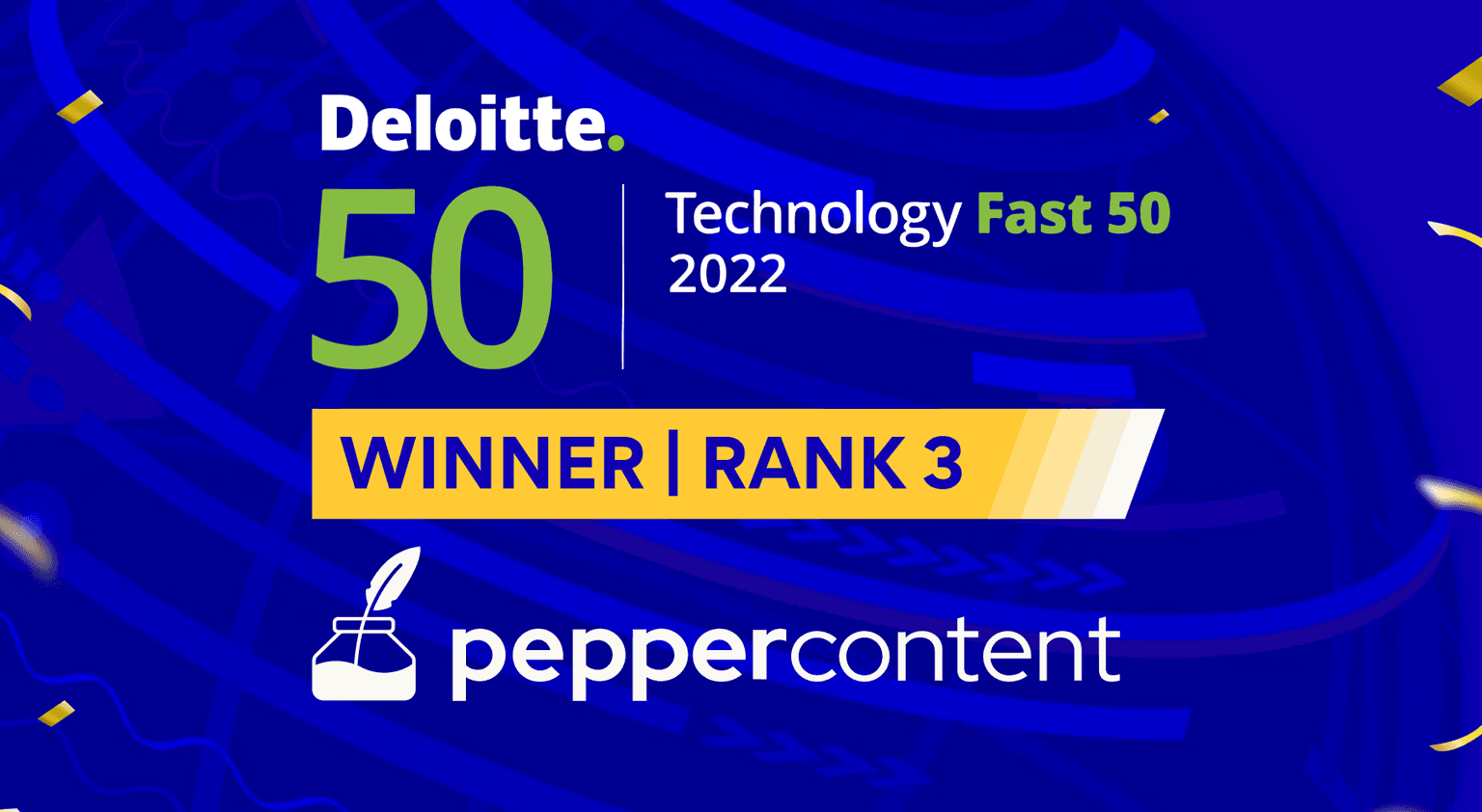 Pepper content is thrilled to announce that it has been recognized by Deloitte Touche Tohmatsu India LLP as one of the 50 fastest growing technology startups in India. This announcement comes as part of the 17th edition of its Deloitte Technology Fast50 India programme. Of the 50 startups, Pepper Content has been ranked 3.
This is a huge win for us, as this list celebrates startups that have shown tenacity in the face of a dynamic and competitive environment, especially since out generation saw its biggest pandemic and the disruptions that followed. This award is an acknowledgement of our sustained growth potential, fast ability ot adapt to change and the unique ability to leverage technology to the fullest.
Being ranked in the top 3 startups and being amongst such great company is truly a testament to the hard work the entire team has put in, in the past few years. This is also proof of the fact that content marketing as an industry has truly come of age in India. While businesses were struggling during the pandemic, we were able to thrive due to digital-first natur eof our business. We are grateful and honoured by this award.
says Co-founder and COO at Pepper Content, Rishabh Shekhar.
About the Deloitte Technology Fast 50 India programme
The Technology Fast 50 India programme was launched in 2005 by Deloitte Touche Tohmatsu India LLP (DTTILLP). It is a part of an integrated Asia Pacific programme recognising India's fastest growing and most dynamic technology businesses (both public and private). These businesses operate in different areas of technology ranging from internet, biotechnology, medical, and scientific to computers/hardware. The programme recognises the fastest-growing technology companies in India based on their percentage revenue growth over the past three financial years.