Content
Elevating the Creator Economy with NFTs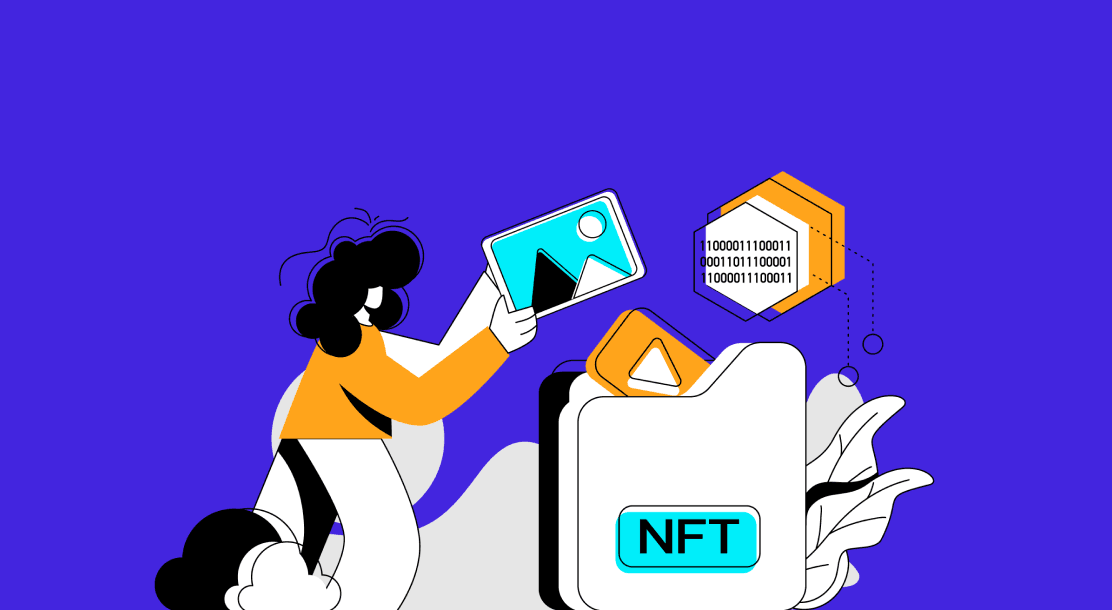 NFTs are increasingly becoming an important currency for digital creators. Not sure how? This blog includes valuable inputs from a fantastic panel of experts: Abhinav Chhikara, Founder at 10kdesigners; Digital Pratik, Digital Branding Strategist, and NFT Collecter; Farheen Ahmad, Founder and CEO at Interality; Jaynti Kanani, Founder, and CEO at Polygon Technology. This exclusive panel shared their insights and threw light on the present and future of NFTs.
What is NFT?
The world has shifted from Web 1.0 to Web 2.0 and is now on a fast track towards Web 3.0. And NFTs have become the buzzword. But, before diving deeper into the ocean of NFTs, let's first understand NFTs at a basic level.
NFT is short for a non-fungible token, which turns digital assets into one-of-its-kind so that even if it is duplicated innumerable times, each can be distinguished in some way. NFTs are great for digital creators as they safeguard them against online forgery and maintain their exclusive rights to their assets.
Abhinav Chhikara says, "The cool part about NFTs is that they can be what you want them to be. It can be JPEGs, collectibles, or anything else." Digital Pratik adds, "An NFT is like that pen Virat Kohli gifted to a 12-year-old girl–one-of-its-kind."
NFTs have taken the internet by storm. Some even called it an internet fad. But Digital Pratik has forever changed the meaning of fad by saying, "Yes, it is a fad, but only when we change the meaning of fad to fabulous and daring." That means NFTs are for creators who are fabulous at what they do and daring enough to explore more.
How NFTs Are Helping Creators Today
NFTs are transforming the traditional meaning of art by monetizing every art form without taking away creators' exclusive rights over their work. The creator economy is finally flourishing as content creators no longer have to depend on traditional mediums such as brands and agencies to earn revenue.
Influencers can finally monetize their skills, art, and even their reputation or influence using NFTs as their gates to building communities to create digital goods in Web 3.0. They can create endless possibilities in the digital world and trade them on the online marketplace. NFTs are fueling the next generation of the creator economy by empowering content creators to have a much more structured and secured paywall.
Looking back in time, the only interaction a content creator had with his audience or community was him creating content and the audience consuming the same. The content only had the emotional or intellectual benefit for the audience, which has changed in the creator economy.
With NFTs, creators can turn their community members into investors and empower them to get some value out of the interaction/content. Abhinav Chhikara says, "If someone is one of the first 100 subscribers of a YouTube channel, that person should benefit from being an early bird, and that is possible with NFTs.
How Can Creators Leverage NFTs?
Leveraging NFTs in the creator economy always comes with the question: who are NFTs most suitable for? Web 3.0 is full of possibilities and digital goods, and NFTs are suitable for everyone who owns a digital asset of any form or has a virtual touchpoint with the customers.
NFTs are often considered to be dedicated to those with technical knowledge and exposure. However, reality narrates a different story. You do not need a technical background to explore NFTs. All you need is confidence!
What Can We Expect From The Future of NFTs?
NFTs are yet to fulfill their full potential. We have barely scratched the surface.
Today centralized companies are earning a fortune because users spend their time online and get non-monetary incentives such as likes, comments, and a few followers. The future of the creator economy will paint a different picture, where the content will be more financially beneficial for content creators and their communities. And the best part is the currency of the internet.
Note: This blog is an excerpt from a session on How NFTs are Elevating the Creator Economy with Abhinav Chhikara, Founder at 10kdesigners; Digital Pratik, Digital Branding Strategist and NFT Collecter; Farheen Ahmad, Founder and CEO at Interality; Jaynti Kanani, Founder, and CEO at Polygon Technology. The session was part of Elevate–a global virtual content summit organized by Pepper Content and Indiefolio Network, bringing together industry leaders in content marketing.