Video Marketing
Most Important Video Production Equipments To Make A Great Marketing Video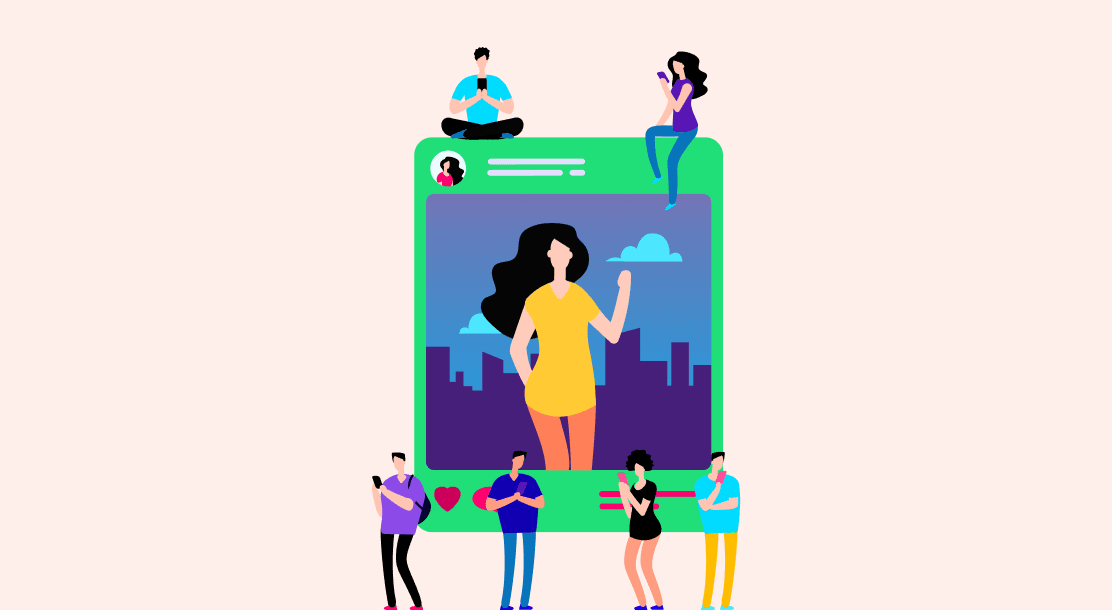 Essential video-production equipment your business needs includes a quality camera, lighting equipment, a suitable backdrop, a camcorder, and a sensitive lapel microphone.
Plan to start video marketing? Here is your essential video production equipment checklist and expert recommendations to help you launch your business. When you consider video production, it is easy to be overwhelmed by the range of setup gear you come across. Whether it is marketing brand videos, event coverage, or a product demo video, you will need the best video equipment to do the job satisfactorily.
Besides a strong idea and content, some essential video-making equipment is needed to create exceptional marketing videos. These include a quality camera, lighting equipment, a suitable backdrop, a camcorder, and a sensitive lapel microphone.
While standard videography tools are enough to cover a local cricket tournament, T20 requires the best video broadcast equipment. The same applies to the video production equipment you need for developing your sales and marketing strategies, which may have high expectations.
7 Video Production Equipment Your Business Needs in 2022-23
1. Camera
A camera is the most crucial piece of video production equipment, or rather the most critical equipment for video shooting, as it directly influences the picture quality in a video. Today's viewers expect nothing short of the best, and using a high-quality DSLR camera is a must to ensure exceptional picture quality. A good quality camera is a piece of equipment that gives your business videos picture quality comparable to what you see on TV.
Whether it's a short interview with an expert, or a clip of a celebration happening in your office, a good-quality camera is essential. While choosing your camera, you must assess the lenses to go with it to ensure that you capture the best videos. The right set of lenses helps you get close-up shots with exceptional clarity to convey the right emotion.
2. Tripod
If you have a collection of old videos at home, take a second look at them. You'll notice that most videos are amateurish, with incorrect angles and shaky pictures. That's because no one thought of using a tripod, as the video coverage was for a small social event where professionalism did not matter. However, to make quality videos, you need to use the best video production equipment, and a high-quality tripod is one such piece of equipment.
What should you look out for in a good-quality tripod? Firstly, it must be light and handy to carry around easily. It is challenging to carry bulky equipment for video shooting. Remember that a tripod is just one of many video production equipment you'll be using professionally. A high-quality tripod may be a tad expensive, but it will be lightweight and durable.
3. Lighting Equipment
Using the correct type of lighting as part of your videography tools helps create the right mood to convey a message in your video, particularly when it is part of your sales and marketing strategy. Proper lighting is crucial to creating high-quality videos because poor lighting means your videos are bound to be dark, unclear, and vague. The only thing you need to achieve is the perfect lighting mood to match your video-making equipment is a 3-point lighting setup. It lets you highlight the critical elements of your set, including the backlight, key light, and the space behind the object you're shooting, to make them all stand out prominently.
4. Backdrop
The backdrop of video broadcast equipment plays a critical part as it adds authenticity and gives a sense of branding; however, for offices with minimal branding requirements, a plain green screen is perfect. However, before buying the perfect backdrop for your videos, you should check out the background that best suits your needs. Backdrops are available at very affordable prices, and choosing the right one makes good sense.
5. External Recorder
A high-quality external recorder should be an essential part of your video broadcast equipment because bad audio discourages people from watching a video to the end. It is not just a microphone we are talking about; a DSLR camera should always have an external recorder that helps compartmentalize video and audio recordings. An external recording device enhances your audio quality and offers great flexibility to create the perfect audio for your video.
6. Lapel Mic
Once you've bought an external recorder, you need a lapel microphone, also known as a lavalier. It is a highly sensitive microphone that eliminates background noises and must have video production equipment for professional video creators. It can be easily clipped onto your shirt or jacket and record the audio without the tell-tale echo in the built-in mic. Check out the various types of lapel mics available before purchasing one that suits your needs.
7. Shotgun Microphone
Essential equipment for video shooting is a shotgun microphone, which is attachable to your camera. It is a backup that every videographer must have as a backup. Also, this type of microphone captures natural sounds better when compared to a built-in mic. While shopping for a shotgun microphone, check if it comes with an XLR cable to connect to your camera. It is crucial to record the audio using the microphone instead of the internal mic, which affects the range.
Benefits of having the best equipment for video production
Professional video production equipment helps you get the best shots, which is impossible with standard equipment. Professional equipment for video shooting helps achieve the right angle effortlessly.
It saves time you would otherwise spend setting up the equipment and arranging the lighting. Branded video production equipment helps leverage top-quality videos that have a professional touch.
With the right video-making equipment, you can save a lot of energy, which you would otherwise waste holding the camera in your hand. Even strapping it to your neck can be cumbersome and tiring. With professional videography tools, you will not be physically stressed in handling camera positions, allowing you to focus on quality.
Videography tools that help in video production
A portable video camera that's user-friendly, preferably mirrorless, is what suits professional videographers. You can record full HD, 120-pixel videos with additional features like Dual Pixel autofocus for excellent quality.
A SwitchPod is a must-have for videographers who prefer something that works with any type of camera. Most vloggers and ad creators prefer this equipment for video shooting as it helps save time between one shot and the next, leaving you more time to focus on the quality.
A gimbal or stabilizer is essential to video production equipment that helps stabilize your shots, especially while you are moving around while filming. The gimbal uses pivots and weights to help you make a video in a cramped atmosphere.
You will also need quality editing software, which is crucial for ensuring excellent quality that can be achieved with basic skills. You have several tutorials to help you familiarize yourself with the software before using it.
SD cards, popularly known as memory cards, are critical when shooting videos. Buy one with high reading and writing speeds (up to 300MB/s), which allows you to shoot long videos in one shot.
Conclusion
The above points should help you launch your business by making videos for your sales and marketing requirements. Remember that when it comes to electronics, it is better to opt for reputed brands to ensure high quality.
Key Takeaways
With a range of video production equipment available in the market, choosing the right type of equipment can be overwhelming. It is better to do intense research on the Internet before deciding which equipment suits you best.
FAQs
1. What post-production equipment do I need for video production?
You'll be surprised to learn that you need a lot of Video production equipment, especially post-production equipment, for your business. You need editing keyboards specially made with unique video editing programs, including Premiere, Final Cut, and Avid. You will also need color grading panels like Blackmagic Design or Micro Panel. Also, speakers and headphones are essential parts of video-making equipment; hence it is advisable to buy studio monitor speakers and sensitive headphones. You may also want to go for video editing consoles, which video equipment sellers sell.

2. What equipment should I buy for video recording?
You will need a video camera and a tripod to mount it on. The camera can be basic if you are a beginner, though camcorders have a range of features and are very flexible and affordable. You will also need a set of special lights that can be used on a cloudy day or if you are shooting indoors. Depending on the situation and type of shoot, you can select a mix of natural and artificial lights. A microphone is essential for video shooting, and getting an external microphone is advisable.

3. What sort of equipment do I need for video editing?
You must remember that an 8-bit monitor is not enough, and you must get a 10-bit, which will greatly help your post-production tasks. One of the essential videography tools is an external SSD (Solid state drive), which is essentially a hard drive with no moving components. A high-tech SSD has good speed and can read and write much faster than traditional spinning hard drives. A good quality graphics card is also essential to your video-making equipment, as it is crucial for making good visuals. 

4. Which is the best equipment for product videography?
You need high-quality reflectors that not only diffuse light but also reflect, flag, absorb, and help make makeshift backgrounds, which are all essential equipment for video shooting. Reflectors help you make your products look more attractive on camera. While shooting product videos, you'll need a set of C-stands, which are useful while making subtle changes in the lighting, for which you need to position additional reflectors at strategic spots. You need to diffuse the lighting while shooting product videos. The best way to do that is by using a soft box, which helps you illuminate your product better and eliminates all distractions that could affect the video quality.