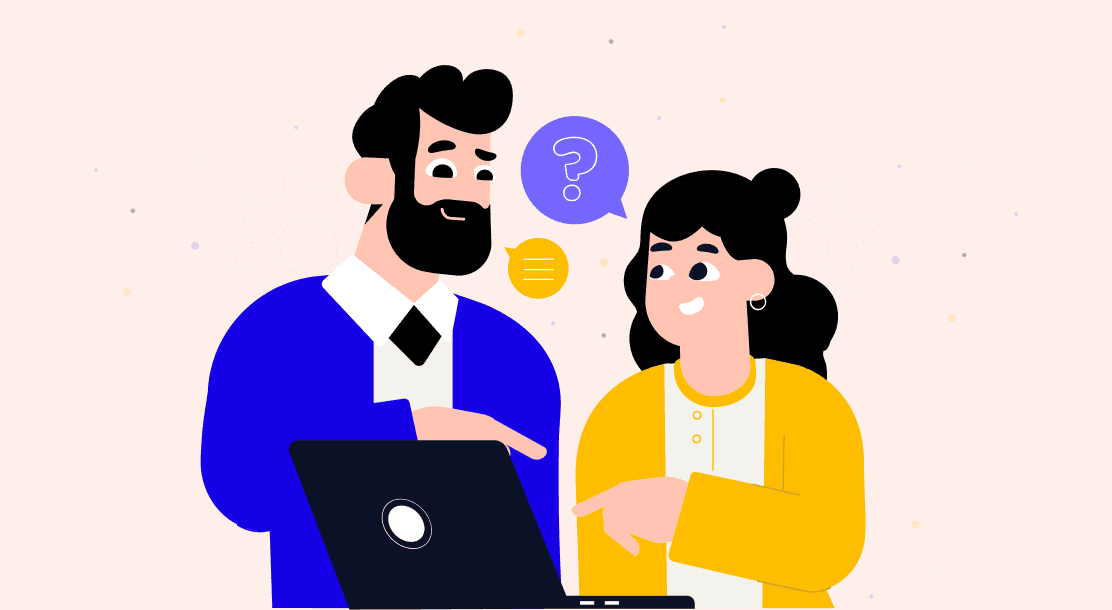 This blog focuses on the media planning process to aid you in managing your media content hassle-free.
Table of Contents
What is Media Planning?
The Media Planning Process
How to Create a Media Plan?
5 Media Marketing Plan Templates
5 Media Channels
Top Media Planning Software
Media content dominates brands' marketing strategies. Sharing media content improves brands' visibility and engagement with clients and promotes the audience's conversion to customers. However, it has become a little complicated to plan and publish media content across all media channels in today's digital era, with so many social media platforms.
This is where media planning comes in. A brand will analyze the market performance of its social media activities and accordingly plan its content and distribute it. Media planning makes the process of marketing campaigns more organized and less stressful for marketing teams. This article shares the ultimate media planning guide. Before that, let us understand what media planning is.
What is Media Planning?
A media plan is a guide that entails determining the target audience, outlining the timeline of when to publish media content, and which content to distribute across which media channels.
The media planning process is a multi-layered project. It includes studying social media platforms, analyzing which media performs the best on which media channel, comparing with other competitive brands, designing the content to cater to the appropriate audience, meeting the marketing objectives, etc. Media planning aims to boost engagement and get a better ROI.
Every successful media marketing strategy has an efficient and well-developed media planning process behind it. Media planning also helps marketers stick to the clients' goals and budget while ensuring the optimum results from media marketing campaigns.
The Media Planning Process
The media planning process is not a "one size fits all" formula. Although the basic steps are common, how you implement them must be tailored to your marketing goals and brand vision. So, let us take you through the media planning process step by step.
Market research is an essential step in the media planning process. Thorough research conducted by marketers always backs a sound media plan. Before you design your media content, analyze what your competitors are doing and if it is fetching the results.
Marketers do thorough research on your niche brands and their marketing campaigns. This will help you save time because you will know exactly which marketing strategies are working and on which media.
A successful media planning process needs clear communication between the brand and the marketing department. It is crucial to outline your objectives to the marketers at the onset to tailor the media content to suit your brand's goals. Some of your goals could be:
To specify which form of media to focus on: blogs, videos, photographs, infographics, etc.
To streamline your media content across all channels to stay on top of your audience's mind.
To determine your target demographics for your campaign.
To generate more website traffic, make more sales, or even get more engagement.
Stating your media marketing budget is a fundamental approach to navigating this media planning process. This will allow the marketing team to allocate funds to each component of the media plan without going above the overall budget.
Creating a media plan is the backbone of the media planning process. It outlines which content is to be created, the deadlines and priority of tasks, and where each content will be published. It also strategizes how to use media marketing to get more engagement or more customers.
Using templates for a media planning guide makes the process easier and more organized, and then you can share the document with your team members so that you are equally invested in each aspect of the process.
It would help if you shared the media plan with all the concerned members after you have approved your strategy, goals, and timeline from the stakeholders. Each concerned party has to deliver their tasks within the stipulated time so that the entire media marketing campaign goes smoothly. A successful campaign results from an efficient working out of the media plan.
The success of a media plan is subjective. It solely depends on your objectives from the media campaign and whether you could derive your desired results from the same. The success or failure of a media plan is rooted in your business goals. For instance, if you run a campaign on Facebook and Instagram to get high engagement and more conversion, analyze your before and after metrics and see if the goals have been achieved.
Use the results from this campaign as lessons for appropriate improvements for the following media plan.
How to Create a Media Plan
Let us take you through the steps on how to create a media plan in advertising.
The goals of media marketing are the determiners of media marketing. Therefore, it is crucial to learn and understand the client's goals before beginning the media planning process. Once the goals are laid down, marketers can put their heads together to strategize a media plan that will achieve all the objectives.
As a brand, you must very objectively outline your SMART (specific, measurable, attainable, relevant, and time-bound) goals to give unambiguous instructions to the marketers.
Specific: Outline the particular goal you have in mind, like boosting website traffic.
Measurable: Set a goal that can be gauged, for example, the number of website visits driven by Instagram.
Attainable: If you have 10,000 followers, you can set a goal of adding 3000 followers through the media marketing campaign.
Relevant: You might aim to get better brand visibility to get more customers.
Time-bound: Give your goals a set deadline so that the media plan can be molded accordingly to attain those. For instance, mention that you want a hike of 5000 followers in two months.
Media marketing is not meant for every netizen but for a specific demographic that will add value to the brand in terms of engagement, sales, or growth. Tools like Google Analytics can help brands learn about their target audience. Certain factors can help you determine your target audience: demographics (age, location, income, etc.), interests (shopping, education, food, travel, etc.), and background (job, social media used, lifestyle, etc.).
A media plan is incomplete without having a set deadline for achieving goals. Therefore, dividing the tasks into smaller, more attainable tasks is significant. It is crucial to set a timeline for each job and communicate it to the team members as a marketer.
Timing also entails the period during which the media will be exposed to the audience. For instance, a two-month-long media marketing campaign for a new product launch is an excellent time to build anticipation and reveal the product.
Your choice of media channels depends on which mediums your target audience uses. Therefore, you need to research your target audience before launching your campaigns. You can advertise your content on several media outlets: newspapers, magazines, social media, search engines, billboards, radio, etc. The media planning guide will only work if the media reaches your target audience.
5 Media Marketing Plan Templates
1. Product marketing launch plan
| | | | | | |
| --- | --- | --- | --- | --- | --- |
| Task | Priority (High/ Low/ Medium) | Deadline (By when should the task be completed?) | Status (How far has it been completed?) | Approved (Yes/ No) | Medium (Which Media Outlet?) |
| Product launch | | | | | |
| Launch Targets Discussion | | | | | |
| Determine the Final Product | | | | | |
| Message and media content | | | | | |
| Determine PR plan | | | | | |
| Reach out to influencers | | | | | |
| Add product to website | | | | | |
| Create a landing page | | | | | |
2. Marketing campaign plan
| | | | | |
| --- | --- | --- | --- | --- |
| Task | Deadline | Priority | Status | Department (Who is handling the task?) |
| Campaign agenda discussion | | | | |
| Campaign brief | | | | |
| Brainstorm ideas for an advertising campaign | | | | |
| Write copy for the campaign | | | | |
| Develop campaign marketing | | | | |
| Create a social media promotion strategy | | | | |
| Launch advertising campaign | | | | |
3. Event marketing plan
| | | | | |
| --- | --- | --- | --- | --- |
| Task | Deadline | Priority | Target Audience | Media |
| Pre-event kickoff session | | | | |
| Brainstorm ideas for the event | | | | |
| Event launch campaign | | | | |
| Event date announcement | | | | |
| Early-bird ticket offers | | | | |
| Last day to book tickets | | | | |
| Event PR campaign | | | | |
| Book vendors for the event | | | | |
| Influencer marketing | | | | |
4. Social media calendar
| | | | | | |
| --- | --- | --- | --- | --- | --- |
| Task | Scheduled (This Week / Next Week/ Next Month) | Date | Priority | Content-Type (Video/ Blog/ Article/ Ad/ Photo) | Medium |
| Publish: How to create a social media campaign? | | | | | |
| New job postings | | | | | |
| Office tour | | | | | |
| Launch new website | | | | | |
| Launch advertising campaign | | | | | |
5. Marketing Project Plan
| | | | |
| --- | --- | --- | --- |
| Task | Deadline | Priority | Task Progress |
| Finalize marketing strategy brief | | | |
| Set goals | | | |
| Decide marketing content | | | |
| Set up an email campaign for customers | | | |
| Update website | | | |
| Create Ad content | | | |
| Social media campaign | | | |
5 Media Channels
1. Newspapers
The media planning process through newspapers targets a niche audience. It is pretty simple for newspapers because only a particular demographic reads newspapers.
Newspapers are organized into sections based on the people's interests like science, entertainment, global news, sports, etc. Brands can place their ads in the sections that interest their target audience. A media plan through newspapers is especially effective for local brands as newspapers in local languages have a very local presence.
2. Television
Media content can be used as advertisements in specific programs or certain time slots to attract the target audience. Media marketing through TV shows the products and services very vividly and can grab the audiences' attention. This helps get the attention of audiences who do not have an online presence but can turn into potential customers.
3. Social media
Social media channels offer platforms for brands to build a space to engage with clients and build brand awareness. It is also a place where you can publish tailor-made content to cater to the target audience.
Social media advertisements can be studied and analyzed to understand if the media planning process was a success or not. You can also check the results of a media plan while the campaign is running and can make changes accordingly.
4. PPC advertisements
PPC or pay-per-click advertisements are most popular on Google Ads. PPC ads are of two types—search and display ads.
Search ads refer to the advertisements that appear on search engines when a person looks for keywords you are targeting through your campaign.
Display ads are mainly targeted toward a specific target audience. These ads also give a lot of information on media campaigns, as they collect data on every click.
5. Magazines
Magazines can be used as a potential place to implement ads. This is because magazines are generally very niche-specific, and hence you can seamlessly blend your advertisements along with the magazine's content.
Furthermore, reaching the target audience through magazines is very efficient as only a specific demographic will read a particular niche of magazines. Additionally, people tend to keep magazines for a long time, and hence the number of views of the ads increases over time.
Top Media Planning Software
There is certain software that can help with the media planning process. Some of them include,
This is a very simplified software to plan your media marketing. In addition, since you can create Excel sheets through this software, it becomes easier to share the documents with others.
Canva is a designing platform where you will find hundreds of templates and tools to create professional media plans. You can not only make the designs on Canva but also share them with your colleagues so that they can tackle their responsibilities on time.
Asana is a project management channel. On Asana, you can invite people across your organization to join the media planning process; this keeps everyone in the loop of what's happening and makes their efforts streamlined.
Wrapping Up
The media planning process plays an essential role in planning, creating, publishing, and sharing media content. It is done to gain engagement and get more sales or website traffic. Media planning is not a single-step process but one that has many steps.
So, get started with your media planning process with the help of this guide and the templates provided.
Key Takeaways
A media plan is a guide that puts in place the nitty-gritty of a media campaign, beginning from the objectives to the deadline of each task.
Determining a clear set of goals and objectives that you plan to achieve through media marketing is very crucial.
A media plan is a very subjective matter, which has to be designed to cater to specific business needs and demands.
Using templates for the media planning process can make the entire business very organized and straightforward to handle.
The media planning process does not end with implementing the plan, but it analyzes the project results to gauge whether the strategies and tools worked.
FAQs
1. What is the media planning process?
A media plan is a guide that covers an advertisement campaign by which marketers determine which media content for brands will run on which media channels and for how long etc. 
 

2. What are the steps in media planning?
1. Market research
2. Setting goals
3. Creating a media plan
4. Implementing the plan and analyzing campaign results
3. Why is media planning necessary? 
Media planning streamlines the entire process of content creation and sharing across channels. Through media marketing plans, it also seamlessly navigates clients' goals and ultimate achievements. 

4. What are media planning templates?
Media planning templates are charts, documents, and excel sheets that already have all the data for a media plan. They also have specific pre-filled fields, against which you only need to fill the data suited to your business. As a result, these templates make your tasks more efficient. 

5. What are the steps of building a media plan?
Some essential steps of building a healthy media plan are setting objectives, analyzing the target audience, determining the deadline and the timings of the ad, and choosing the media channels.