Marketing
The Ultimate Guide to Conducting Market Research [+Templates]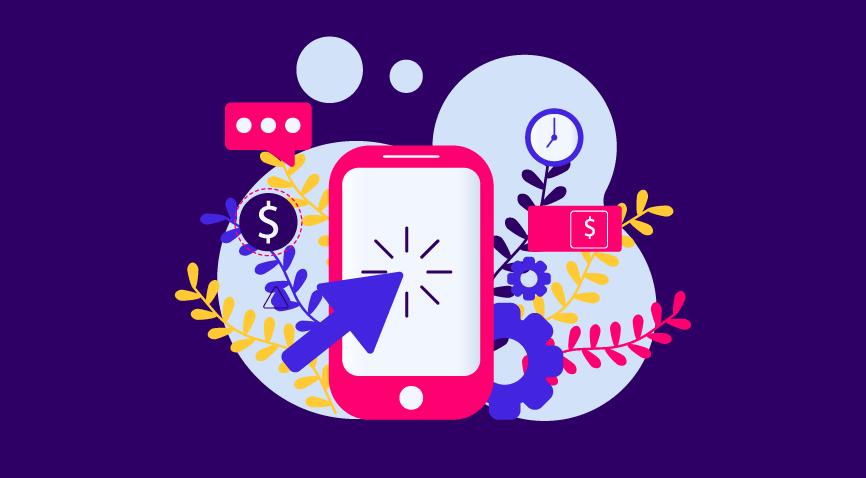 Market research involves collecting information about your industry, competitors, and customers to make sound decisions. Read on to know more
Table of Contents
What Is Market Research?
How to Do Market Research: 10 Best Tips
4 Useful Market Research Report Templates
Key Takeaways
Conclusion
FAQs
Before you start a business venture, it is important to understand the market you are entering. And the only way to do that is by conducting thorough market research. Detailed research about your intended market and understanding the demographics of your potential clients can help you build a successful and sustainable business. This market research guide will cover every aspect of conducting market research for your business.
What Is Market Research?
Market research is the process of collecting information about your target market and potential customers to validate the demand for a new product. Additionally, a business may conduct this research to understand its brand's perception among the customers or even help its team iterate on an existing product.
It is crucial to note that formulating a market research strategy is not an instant task. Sometimes it may take weeks or even months for a business to gather deep insights into its target market and audience. However, conducting this research can make you more intuitive about who your buyers are and how to deliver value that none of your competitors are offering at the moment.
Succinctly, market research helps you find out answers to the following questions.
Where do your target customers search for products or services?
What is trending in your industry?
What are your target customer's preferences? Which of your competitors are they turning to?
Is there a demand for your new product?
Who makes up your market, and what challenges do they face?
What is the consumer attitude towards a specific topic, product, or brand?
Are there any underserved customer needs that can become a huge selling opportunity?
Market research allows you to get factual data about your target audience without any bias and assumptions. Consequently, it helps make better and more informed business decisions.
How to Do Market Research: 10 Best Tips
This market research guide will help you understand how marketers gather and assess their industry and target audience. Essentially, the process involves the following steps.
1. Define your buyer persona
The first step in formulating an effective market research strategy involves understanding who your customers are. And this is where buyer personas come in handy.
For those wondering, buyer personas are fictional or generalized representations of your ideal customers. There are several online tools that help you develop your buyer persona.
Some key aspects included in a buyer persona are age, gender, location, job type and title, income, family size, major life challenges, etc. The main idea behind defining buyer personas is to learn about the real audience in your industry, and understand ways to effectively reach them.
2. Identify a group to engage
The next step in how to do market research involves identifying a group to engage to conduct your research with. Remember, the group you choose must possess the same characteristics and purchasing habits as that of your target customers. It is a good idea to conduct your research on people who recently purchased your product or service, or those who decided not to.
Sometimes, companies feel the need to develop multiple buyer personas. Try to aim for ten individuals per buyer persona. Moving on, there are two effective ways to identify a persona group.
Choose individuals who recently interacted with you
You can select a group of individuals who interacted with you in the past six months, or up to a year. A period that goes beyond this is not recommended, as you will be asking detailed questions, and the user experience must be fresh.
Gather a mix of participants
By gathering a mix, we mean a group of people who purchased your product, bought a competitor's product or refrained from purchasing at all. Gathering people out of your network will help you gain a balanced view of the market.
3. Send out surveys to understand customer sentiment
Online surveys are among the most common and effective tools for audience analysis. Many survey platforms are available for free or meager rates, which allow you to easily export data for interpretation. So, whether you are just asking a couple of quick questions or directing your customers to an extensive market survey questionnaire with open-ended questions, you can have a treasure trove of valuable first-person data in a few days.
4. Analyze what visitors are doing on your website
Several online tools enable businesses to tap into online market research without disrupting the customers. And one such tool is Google Analytics. You can use the tool to monitor customer behavior and engagement rates. You can further use the information to make smart business decisions based on proof of customer interests.
5. Track your website demographics
Website demographics are another crucial aspect of audience analysis. They help you understand who is actually purchasing your product and why they are visiting your website. When done right, they can form the basis of your entire market research strategy. Google Analytics offers exhaustive and customized demographics reports. Apart from that, you can check out the Insights tab on social media platforms, such as Facebook and Instagram.
6. Understand your audience's interests
There are many online tools that enable you to see which other websites your audience frequently uses. For instance, tools like SEMrush and Audience Overlap Tool provide reports that display a visual map of other websites that share a similar audience. This is a great way to identify trends on the websites they frequently use.
7. Research top competitor search terms
To develop a robust market research strategy, you need to look at your audience as well as competitors. And thankfully, there are plenty of ways to do that. Tools such as the Competitive Keyword Matrix can help you compare up to ten sites at the same time, and identify keywords that are driving your audience to your competitor's sites. This way, you can understand the problem your competitors are addressing, and derive valuable insights.
8. Evaluate the digital footprint of your competition
There are online tools that further improve your market research by letting you gain insights into your competitor's footprint. For instance, the Competitor Backlink Checker enables you to see how your competitors are using backlinks. In this manner, you can know more about their marketing and link-building strategies.
9. Perform market analysis
By now, you have gathered lots of unstructured data. But before you can use it, you need to analyze it carefully. And this involves putting all the gathered data into structured formats that can ease the process of decision-making. There are different market research templates that you can use to analyze your data. We will study four important templates in the next section of this market research guide.
10. Take action
You don't conduct comprehensive market research to simply let it sit on your work desk, gathering dust. So the next step certainly involves taking action based on what you have learned. If done correctly, your analysis will uncover a few campaigns that you can run to get your brand in front of the buyers. It is a good idea to create a list of priorities and give them a proper timeline to make the tracking process easier.
4 Useful Market Research Report Templates
A market research report template is an editable document that offers an outline for conducting market research. Typically, the template includes details about the research framework, focus group size, questions to be asked, and how the data should be analyzed. Here, we will look at some of the most common market research report templates you can use while conducting your research.
1. Porter's Five Forces template
Porter's Five Forces model is an excellent strategy to understand an industry by examining five different criteria. It enables businesses to make key decisions when it comes to entering a specific market. These five criteria elements are as follows:
Competitive rivalry
Supplier power
The threat of new entry
Buyer power
Threat of substitution
2. SWOT analysis template
This is another powerful market research template. SWOT refers to strengths, weaknesses, opportunities, and threats. This analysis helps identify a company's potential threats and opportunities, as well as all internal strengths and weaknesses. It also helps determine if the company is aligned with target growth trajectories and success milestones.
3. Market survey template
Market surveys help find out significant details about your buyer personas, current and potential customers, competitors, and the market on the whole. These surveys contain a vast range of questions that are multiple-choice, rankings, or open-ended queries. It is advisable to ask short-answer questions, as they motivate more and more users to take the survey. Here are some categories of questions you can ask in your survey.
Business questions
Competitor questions
Industry-based questions
Demographic questions
Brand questions
Product/service questions
4. Focus group template
Focus groups present the best way to gather qualitative data. These forms can help researchers understand consumer behavior through open-ended questions. It is one of the most effective templates to create more meaningful and in-depth conversations. Moving on, some ground rules for conducting a focus group are as follows:
Choose the right participants.
Prepare effective open-ended questions.
Motivate participants to have long and meaningful conversations.
Ask participants how they feel about price and competition.
Key Takeaways
A methodical market research process allows you to learn about your customers, understand their requirements, and position your products or services to serve them better.
With market research insights, you can boost your marketing tactics and rise above your competitors who do not fully understand their target customers and market.
Conducting market research is a complete process that begins with identifying your buyer persona. Based on that, you choose a focus group to engage with.
There are many ways to gather qualitative data, such as sending out surveys to customers, analyzing website demographics, learning about your audience's interests, researching competitors, etc.
Once you have gathered all the necessary data, it is time to summarize your findings and derive valuable insights from the data.
No matter the type of research you wish to conduct, there are templates to ease the complexity of the task and empower businesses to gather more from their data.
Conclusion
Conducting market research is an incredible and eye-opening experience. Even if you think your buyers are pretty satisfied with your business, performing this research can help you uncover new findings and channels for growth. Make sure you gather qualitative data and summarize your findings to identify trends, and shape your advertising strategies and brand positioning accordingly.
FAQs
1. What is the meaning of market research?
Market research is the process of understanding your audience. It involves determining the viability of a new product or service through research conducted directly via potential customers.
2. What are the five types of market research? 
The five most commonly used types of market research techniques include interviews, surveys, customer observation, field trials, and focus groups.

3. How does market research help a business? 
Market research is a great tool that can be leveraged by all businesses. The process helps you gather valuable information that offers insights into customer thinking, their purchase patterns, and location. Additionally, market research can help you decipher important market trends, as well as keep an eye on what your primary competitors are doing.
4. What are the steps involved in conducting market research?
A typical market research process includes the following steps. 
1. Developing buyer personas
2. Identifying a focus group to engage 
3. Sending out surveys to understand customer sentiment
4. Tracking website demographics  
5. Conducting market analysis
6. Taking action
5. What is a market research template?
A market research template is a document that outlines the main objective of the research, key questions, target audience and size, budget, timeline, and other crucial variables.