Content Marketing
Instagram Threads 101: What Can Brands Expect From This New Social Media Frontier
We tried Threads, Instagram's latest text-based conversation social media platform, and here is what we think about it.
We had an unusual start to our morning at the Pepper HQ. We opened Instagram to see a sea of "threads" reshared as stories and posts. So we immediately shut the app and downloaded Threads. "Just another social media platform or a start to something revolutionary?" we thought to ourselves while staring at the install screen.
What is Threads?
Threads is the latest innovation (is it really an innovation, though?) by the Instagram team. Its purpose is to provide a platform for users to share text updates and participate in public conversations. To use Threads, you simply log in with your Instagram account. The app allows you to create posts with a maximum limit of 500 characters, and you can include links, photos, and videos that are up to 5 minutes long.
In short, Meta's version of Twitter. Oh, and it crossed 10 million users in several hours and it's the number 1 app on the App Store.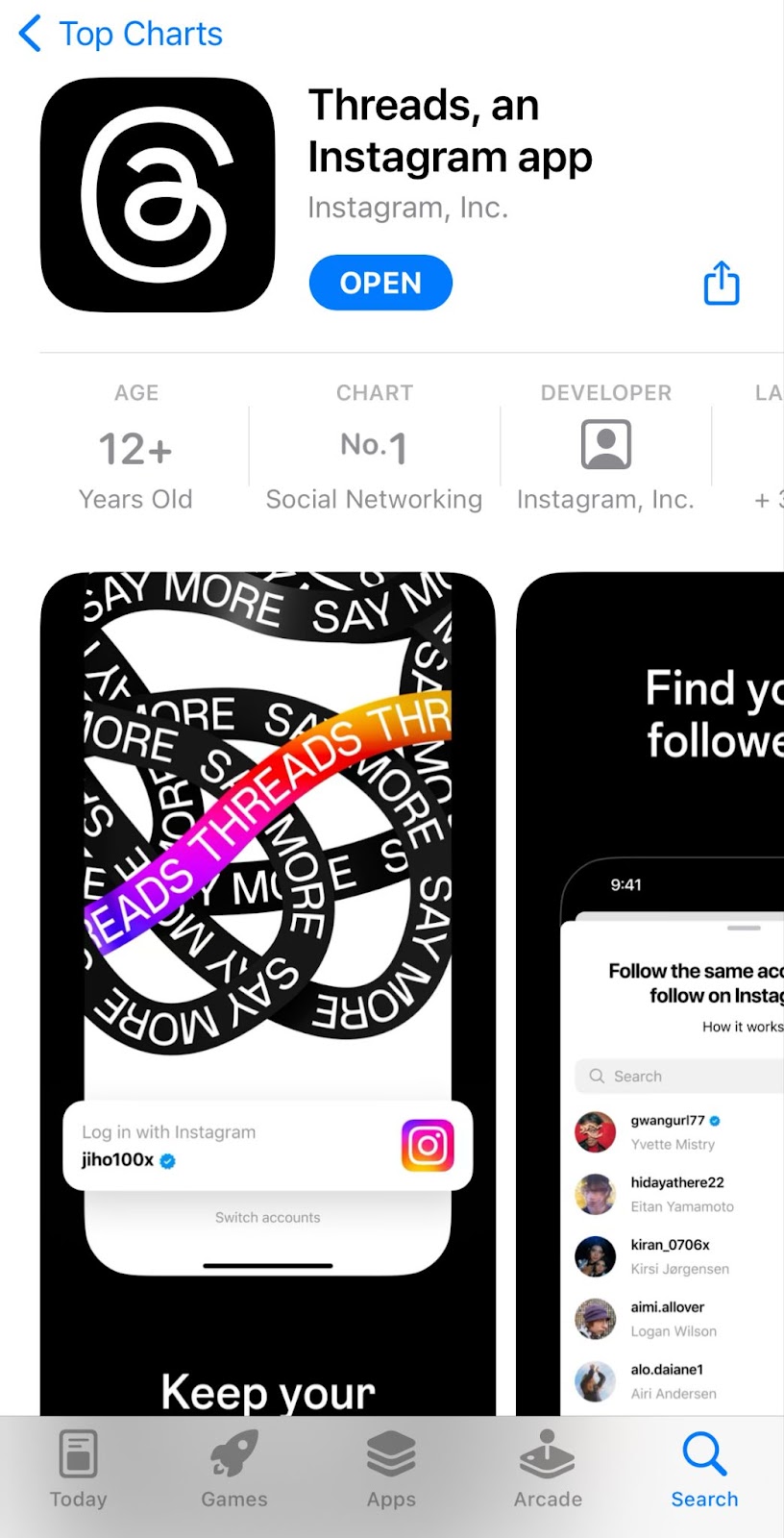 First Impressions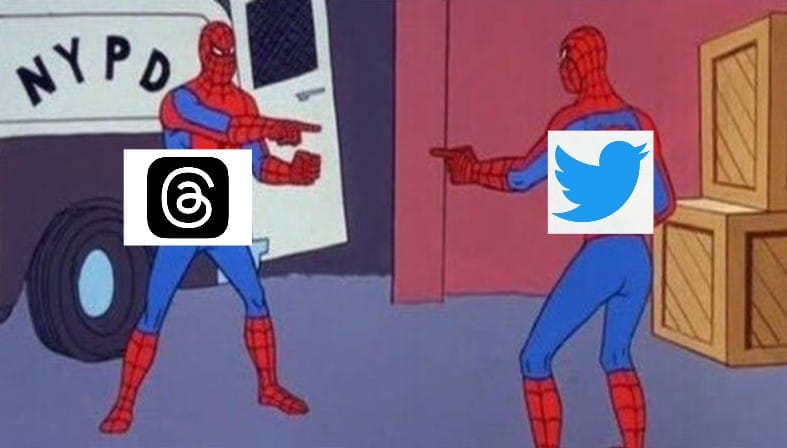 Just kidding (or are we?). We tried Threads, Instagram's latest text-based conversation platform, and here is what we think about it.
Intuitive User Experience
With its simple and smooth UI UX, Threads has surely been pleasing to the eye, which has helped it garner substantial and consistent user logins within a few hours of launch. Platforms like Twitter and Reddit have already made us accustomed to the concept of threads. The platform may be new but the concept is not. Also, similar features to like repost, and comment on threads pretty much make the Threads experience an intuitive one. The platform also supports Dark Mode display.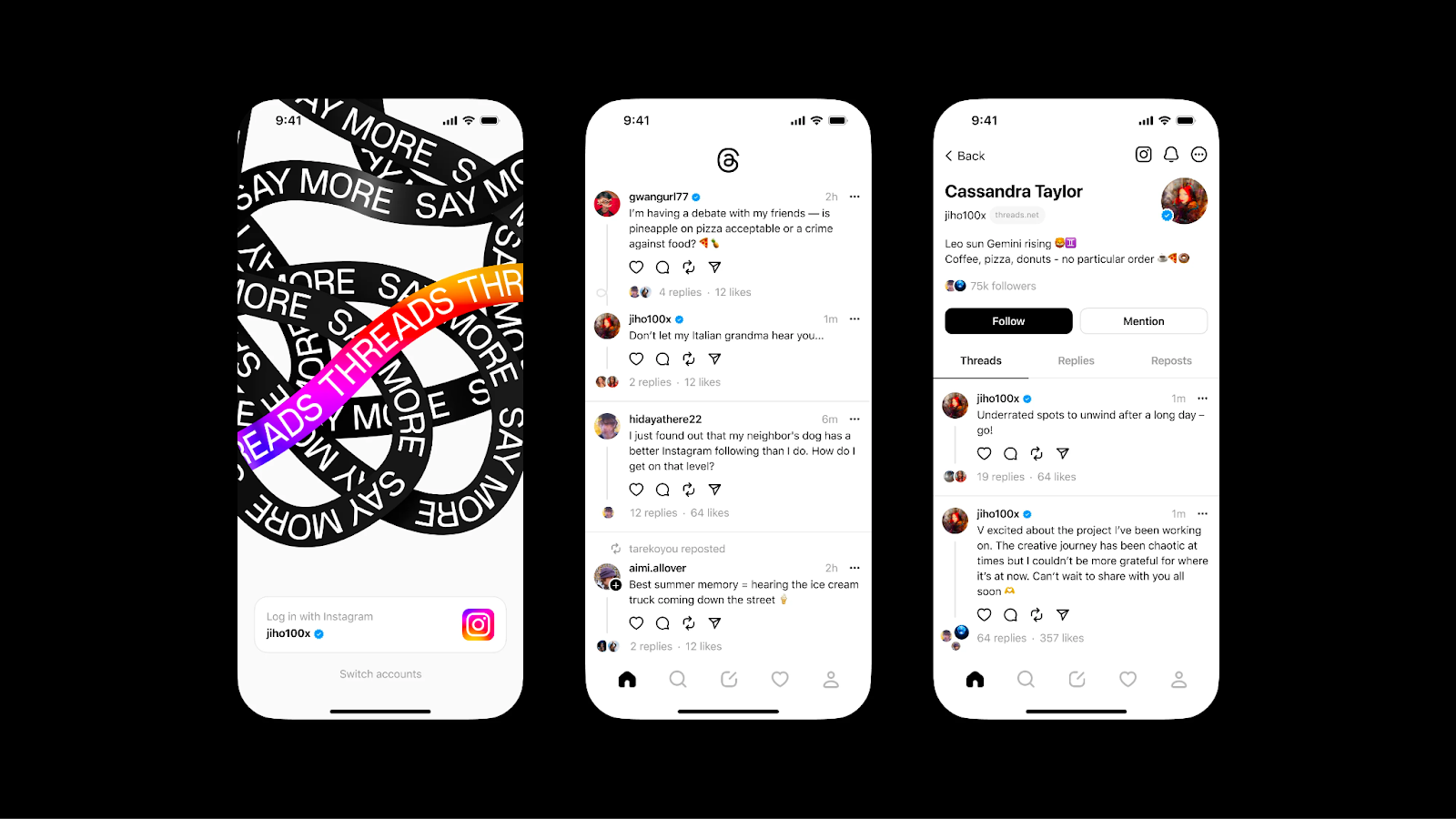 Easy linking of Instagram account
Users can use Instagram to log into Threads. Accounts do have the autonomy to customize their Bio and Link for their Threads account but the same can also be imported from Instagram – in just a single click. Seamless UX indeed.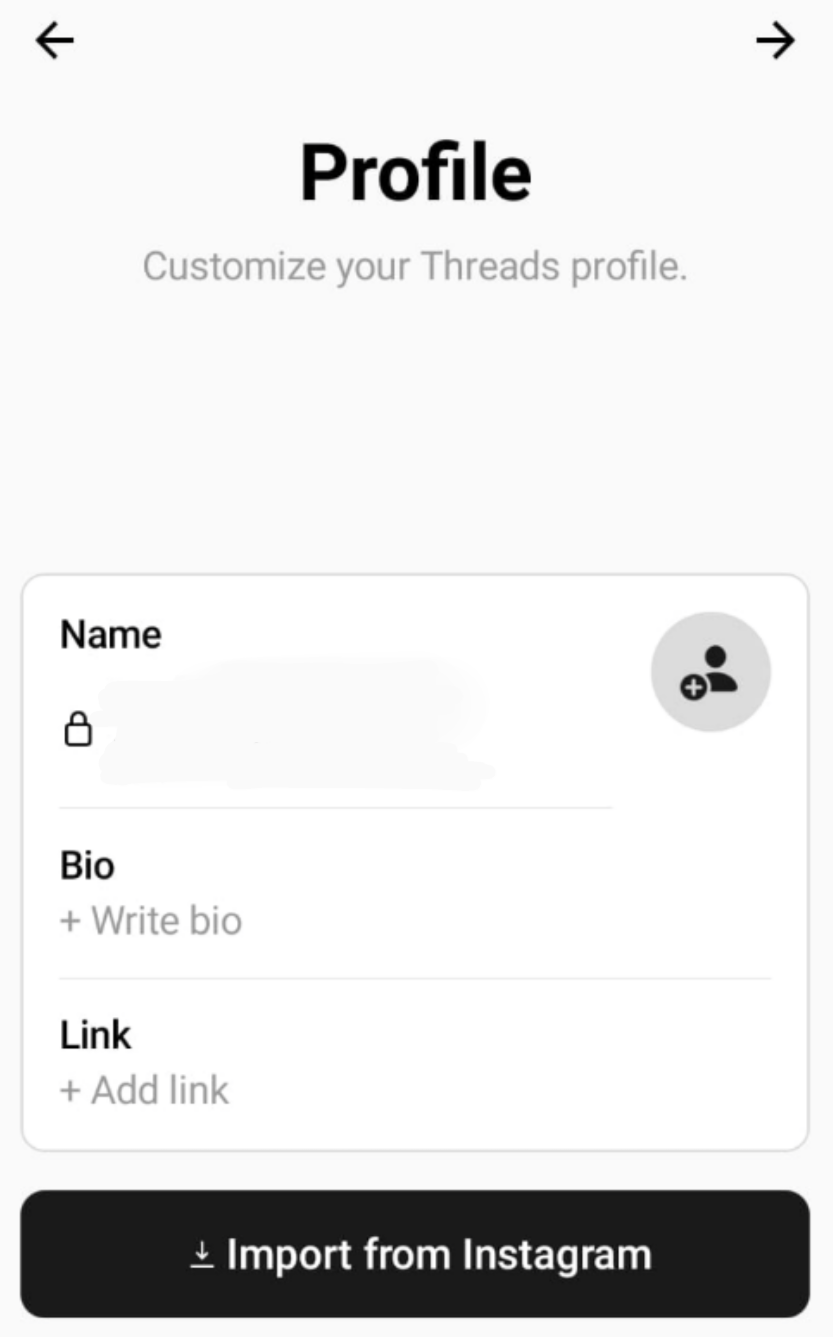 Migrate your Instagram audience to Threads
After logging in, users get an option to follow everyone they follow on Instagram. This can truly turn out to be a holy grail for brands and influencers because building an audience will come easy with this feature. This is, perhaps, one of the most prominent features of Threads which sets the platform apart. Maybe this is what we can call the "meta edge".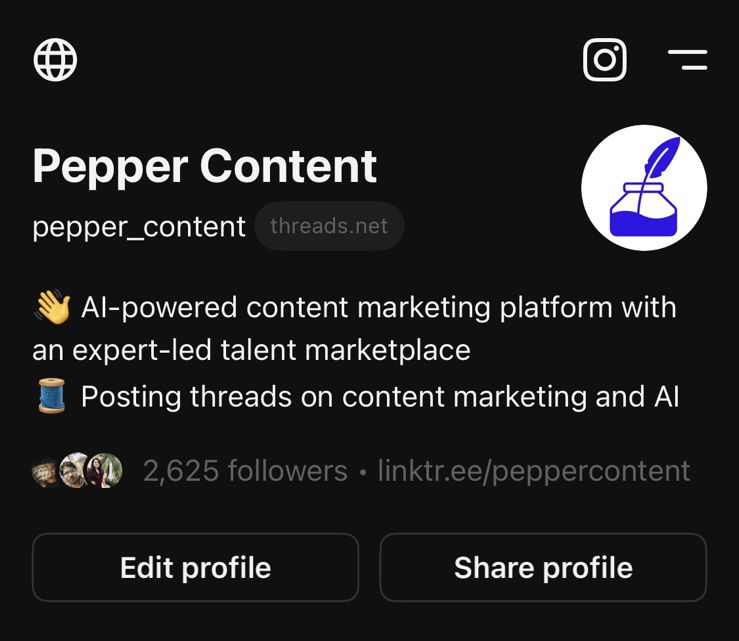 What do we have?
Threads to Instagram feed: Like a thread enough to want it on your Instagram feed? No more filling up your phone's storage with screenshots because Threads allows you to post threads directly on your Instagram as posts and stories.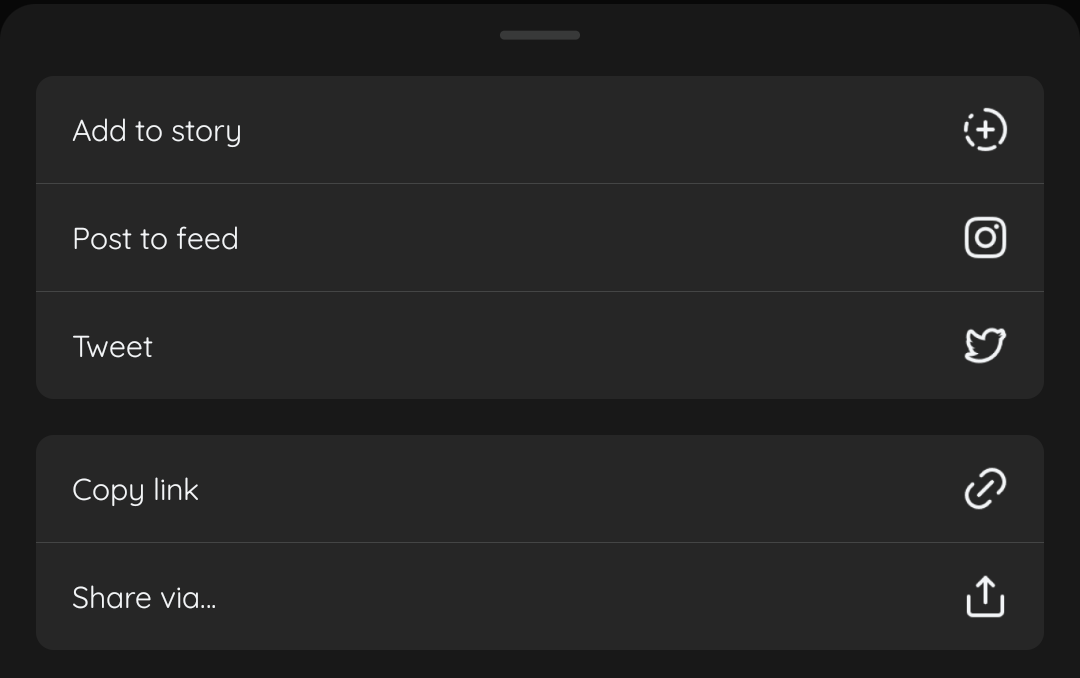 Verified account activity highlight: Threads' Activity feed has a dedicated section for "Verified" accounts where you will get notifications that are solely from accounts with the blue tick privilege. This is new because Instagram uniform notifications feed. Does this imply that verified accounts will get a push on this platform?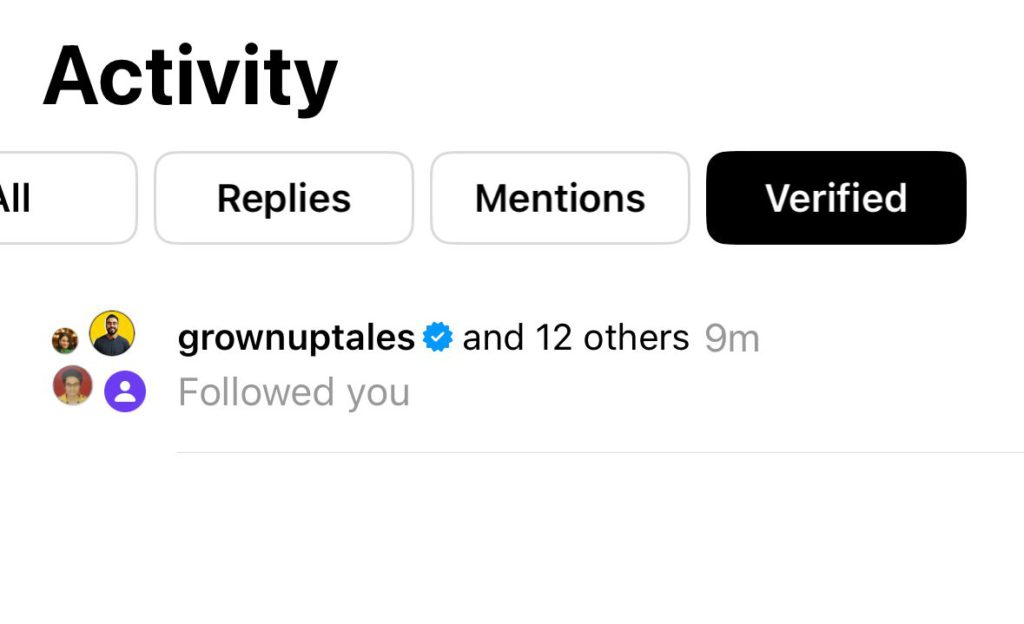 Manage account privacy: Users can pick between two privacy settings – Private and Public – for their Threads account. This setting will be exclusive to Threads and may or may not vary from your Instagram account. Similar to Instagram, Threads also has an option to Mute and Restrict individual accounts.
What is lacking?
Privacy: A lot of users pointed out that Meta's taking some really sensitive information while you use the app. Why does it need to know the user's financials and browsing history? Shady.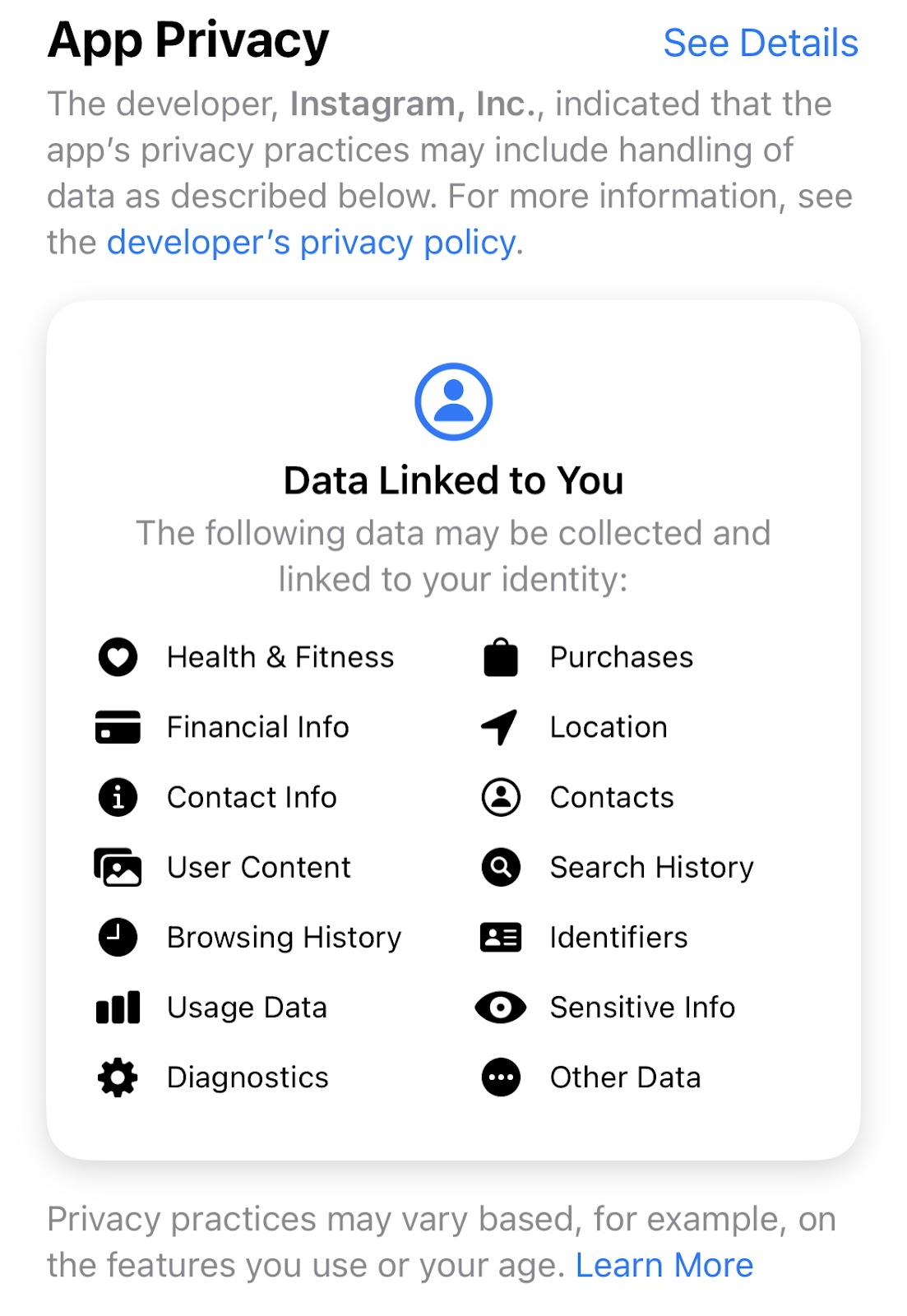 To top that off, you can never delete your Threads account without first deleting your Instagram account. That should be illegal, right?

You can comment but not chat: Comments here are like replies on Twitter. As for DMs, they are likely to be introduced in the coming days – we're guessing – along with hashtags, an explore section, and other new (and old) features.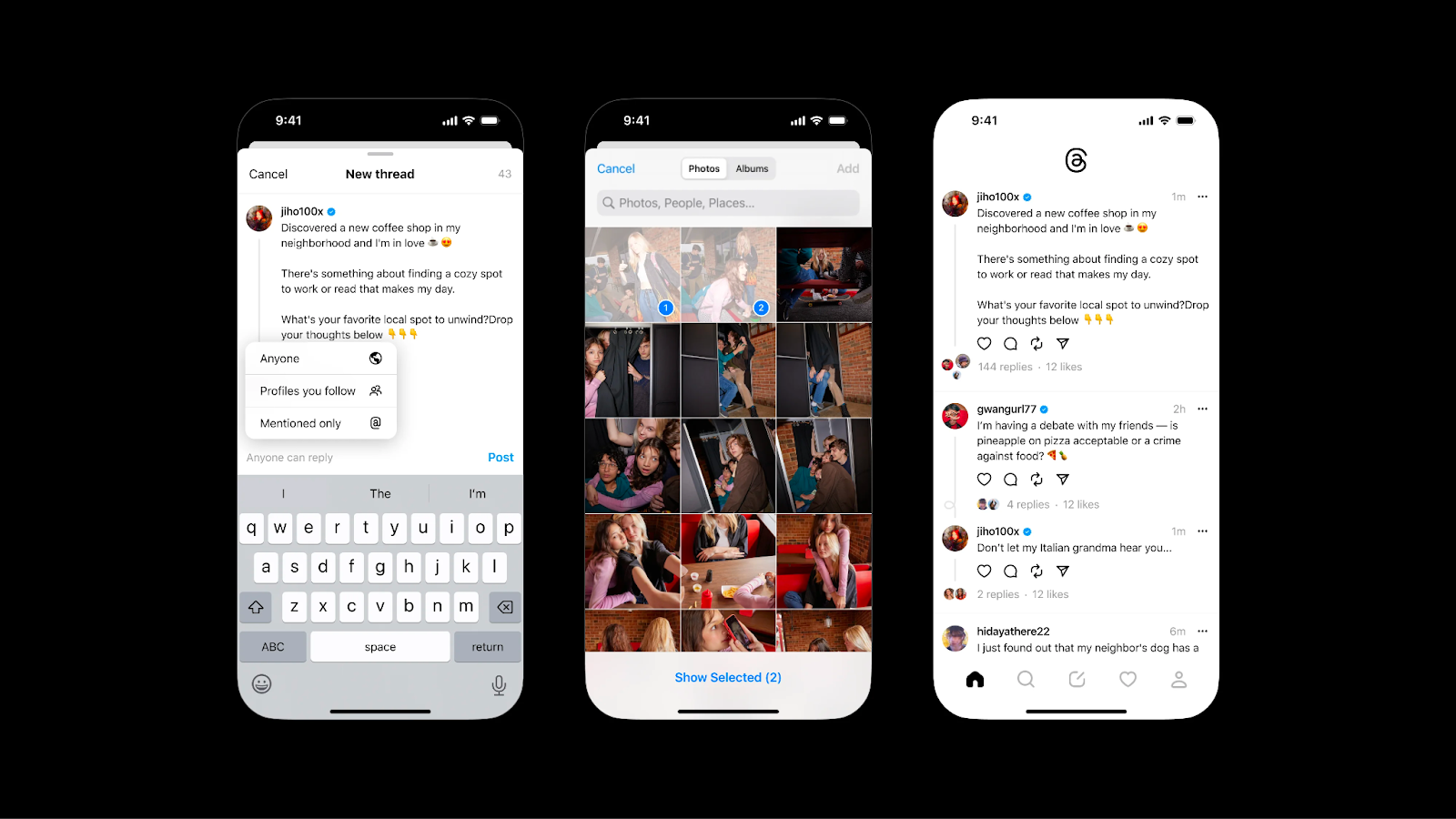 The web version: Not sure about you, but we love scrolling Twitter on our laptops more than phones. They do have a domain – "threads.net" but it's simply a black screen with color dots and a QR code on the bottom right, indicating that you download the app. Bummer.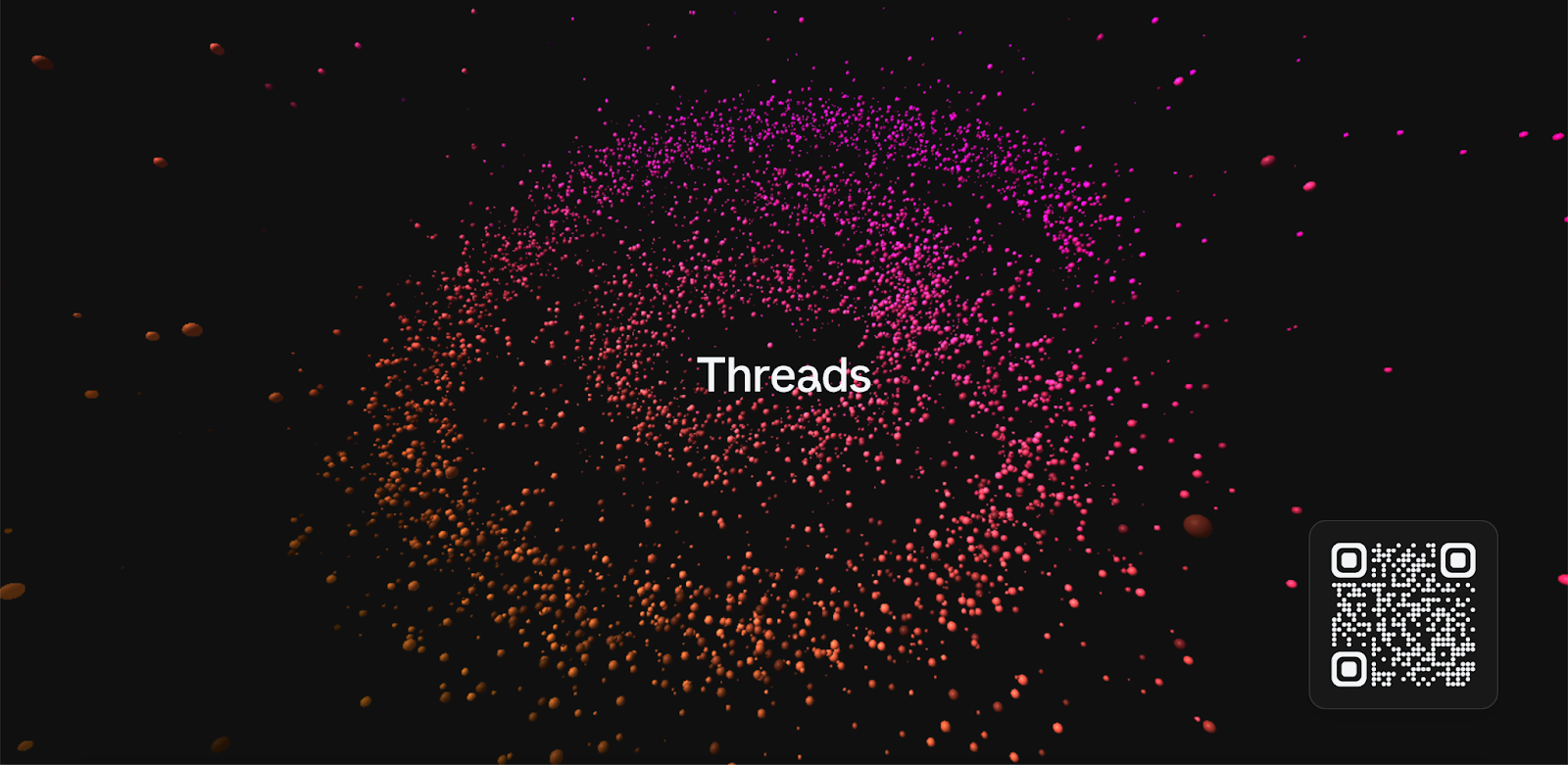 Ads: This is the best part. No ads (for now). Let's enjoy this while it lasts.
What can brands expect?
Building an audience from scratch on a new platform is not a cup of tea. But as Threads is powered by Instagram, brands won't have to worry about that. While signing up on Threads, you automatically follow everyone who you already follow on Instagram, so if you are an active Instagram user, you have a good audience base to get started with. However, retaining the audience is where strategies will come into play. Here's why:
Getting traction
Let's say you have managed to get a good enough follower count. But how will you engage your followers and ensure that they don't leave? In order to gain traction, brands need to be proactive and push content on Threads that is interesting. This brings us to our next point – Pushing out Threads-exclusive content.
Pushing out exclusive Threads content
Threads support text, link, audio, and video formats but so does Twitter, Instagram, and LinkedIn. What can be found on Threads, can also be found on a variety of existing social media platforms. So why would users be motivated to switch between yet another social media platform if it has nothing new to offer? If you don't wish to bid adieu to audience engagement, it's time to start building your Threads content strategy. Remember, the hype may have brought your audience to your Threads account, but only your content can make them keep coming back for more.
Catering to Threads-only audience
We noticed that Threads' recommendation algorithm is still all over the place. Users whose Instagram usage is light may often come across brands who they may or may not have heard of, for the very first time. This calls for a crash course on your brand voice and tone for your untapped audience. Brands may also need to focus on Threads content that can resonate with their Threads-only audience.
For now, there are no standard algorithms in place so brands are just going with the flow before everyone gets more clarity on what's working and what's not
Conclusion
To sum it up, here are the key highlights of Threads:
Easy sign-up process, directly via Instagram

Sleek design and intuitive user experience

Higher engagement than Twitter (maybe because it's new and everyone's actively using it)

Lacks features like hashtags and DMs, which are likely to be introduced in the coming days

Finally, Twitter's worthy opponent
It is refreshing to watch users across the globe unanimously hop on the Threads wagon. The energy and hype are unparalleled. But we can't help but wonder, is Threads hype here to stay and bask in the sun of glory, or is it like a high tide on a beach destined to fall eventually?
Well, we do not know that yet but we can't wait to find out.
Don't forget to follow Pepper Content at Threads.