Marketing
Importance of Inbound Marketing: 7 Reasons Why It Isn't Working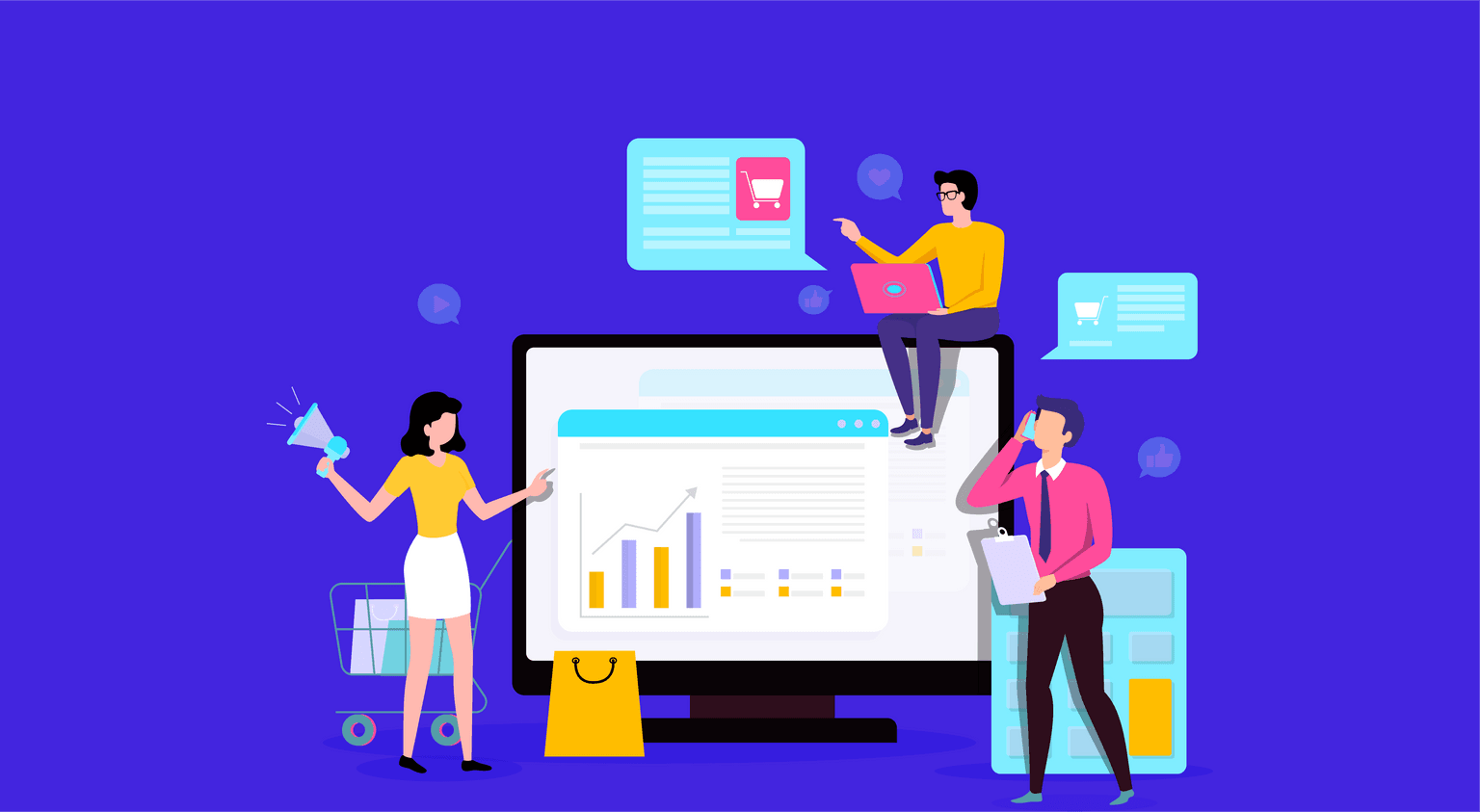 Table of Contents
Introduction
What is Inbound Marketing?
Why is Inbound Marketing Important?
7 Reasons Why Inbound Marketing Isn't Working For Your Business?
Key Takeaways
FAQs
If you breathe digital marketing in and out, it isn't possible that you haven't heard the phrase 'Inbound Marketing'. This word is getting popular as we learn the importance of inbound marketing with time. It might not be everyone's cup of tea, but it can generate fruitful results for your business. And the results that create good business over time and save your marketing budget will taste even great.
What is Inbound Marketing?
Inbound marketing is a cost-effective marketing strategy based on creating relatable content for the target audience to relate to your product or services and make them happy customers. 
However, marketers take advantage of different social media platforms and their facilities to put out the content for their audiences. For example, social media posts, relatable ads, and email campaigns update the customers and put them in a loop.
Many creators and business owners have experienced the importance of inbound marketing for various good reasons:
If all goes well, inbound marketing easily surpasses outbound marketing and will generate 10x more business.
Nowadays, customers look at your social media content and decide whether to trust you or not. Inbound marketing can make sure those customers trust your product/service well.
Inbound marketing creates more opportunities for business by generating 3x more leads than other marketing strategies you know.
All of the above numbers give a solid idea of the importance of inbound marketing in any business.
And with a great team of content creators who know the exact needs of the customers will be able to create quality content like email campaigns, webinars, posts, videos, etc.
Why is Inbound Marketing Important?
Over the past few years, inbound marketing has proven its ability to generate more leads than any other form of marketing by spending the lowest numbers of dollars.
After all, it's the game of dollars, and the best strategy is to give you more return by spending fewer dollars, and you can only achieve it by using the right content at the proper place and, if possible, at the right time.
Inbound marketing methodology is so trustworthy that it gives you an immense opportunity to create a great audience, hence a scalable business. 
Below are the crucial factors why it is essential to have inbound marketing as your marketing strategy.
Increased website traffic
More sales
Better leads
Loyal customers
You can achieve these factors by implementing and creating great, relatable content for loyal audiences.
Well, most companies globally see the importance of inbound marketing as a medium to provide their customers world-class service with detailed information about the product/service to make a purchase decision.
If you have been applying inbound marketing tactics for a while, surely you have seen an increase in the leads or traffic to a particular platform.
But, if it isn't giving the results the way you expected them, your strategies are not working.
Let's see why you are not getting the expected results from inbound marketing.
7 Reasons Why Inbound Marketing Isn't Working For Your Business
1. Unclear vision
Being specific about inbound marketing tactics and what you want from them will increase your chances of achieving your goals. But when you set your goals by having self-doubts or don't know what results to expect from the strategy, the chances of you not getting success is higher.
It is essential to be crystal clear about your inbound marketing tactics and your goals towards the inbound marketing strategy. Create smart goals to help you generate the desired revenue, leads, conversions, and traffic. 
2. You don't know whom to worship
There's a famous saying in Indian culture, "Treat your customers as if they are your Gods." 
But it would be difficult for you if you don't know whom to worship, right? So, be specific in creating customer segmentation and understanding your customers and what they want from your brand?
And providing the exact thing your customer needs is the right inbound marketing strategy to multiply your outcome.
3. Not learning from the insights
Campaign Insights are the secret sauce to succeed at inbound marketing. 
Diving deeper into the data generated by the inbound marketing strategy will let you know what is working for you and what isn't.
For example, if you have launched a campaign via a sequence of emails for your subscribers and not getting the open rate compared to the previous campaign, look into the last campaign's data and see what worked in that particular campaign you are missing in this one.
4. You have not used different formats of content
Consistency is the key to success. And if you want your inbound marketing strategy to succeed, creating content regularly that engages users more often is the best content.

And to know what type of content works for your business, you need to experiment with the types of content available.
For example, you can try creating infographics instead of regular posts and write a detailed blog about the pain points your customers are experiencing. And the list also includes animated videos, memes, e-books, how-to guides, etc.
5. You are making it complicated
Utilize the advantage of CTAs and make straightforward designs that are easy to understand and trigger the users to take action.
When it is easy to reach the final stage of the funnel, you will have more conversions than complex structures.
6. You are a new player in the game
If you are just starting up and want to generate lots of leads via inbound marketing, it isn't impossible to do that, but you should rather wait for a few months to build your content and then expect the results.
7. You don't have what it takes
Inbound marketing takes dedication and consistency to win at it, and if you are not ready to give what it takes, you can't expect to grow your business from it.
With a dedicated team of creative people that understand what the customer wants, you will get positive results in a few months.
Key Takeaways
Build a highly passionate and knowledgeable team of content creators for a successful inbound content marketing strategy.
Have a clear vision of what you want from your customers.
Before making a strategy, know who your ideal customers are.
Learn from past campaigns data and insights.
Do more often what's working for you.
Insert clear CTA for your customers to take action.
Conclusion
Now, you know all the reasons why Inbound marketing isn't working for your business and how you can significantly improve the quality of inbound marketing strategy. The importance of inbound marketing lies in using data from past campaigns, exploring your customer base, building a creative team, and many others are the factors.
FAQs
1. What are the different stages of Inbound marketing?
There are generally four stages of inbound marketing that exist. Attract, Convert, Close, and Nurture.
2. What are the principles of inbound marketing?
The five principles of inbound marketing known as S.C.O.P.E include 
1. Standardize
2. Contextualize
3. Optimize
4. Personalize
5. Empathize

3. How to do inbound marketing?
There are six techniques to perform inbound marketing:
1. Give away something related to your business. 
2. Pick top-performing keywords and optimize them. 
3. Put efforts into building your personal brand. 
4. Conduct live sessions and Q&A rounds on social media. 
5. Create email sequences for the subscribers. 
6. Write guest blogs.
4. How to start inbound marketing?
The first step to start inbound marketing is to set your business goals and act accordingly.
5. What is the meaning of inbound marketing?
It simply means creating relatable content that drives traffic to your desirable platform and knowing the importance of inbound marketing in your business. 

6. Is SEO inbound marketing? 
Both SEO and inbound marketing work are based on attracting customers with good content.