Press Releases
How to Write a Press Release for an Event: Top Tips and Tricks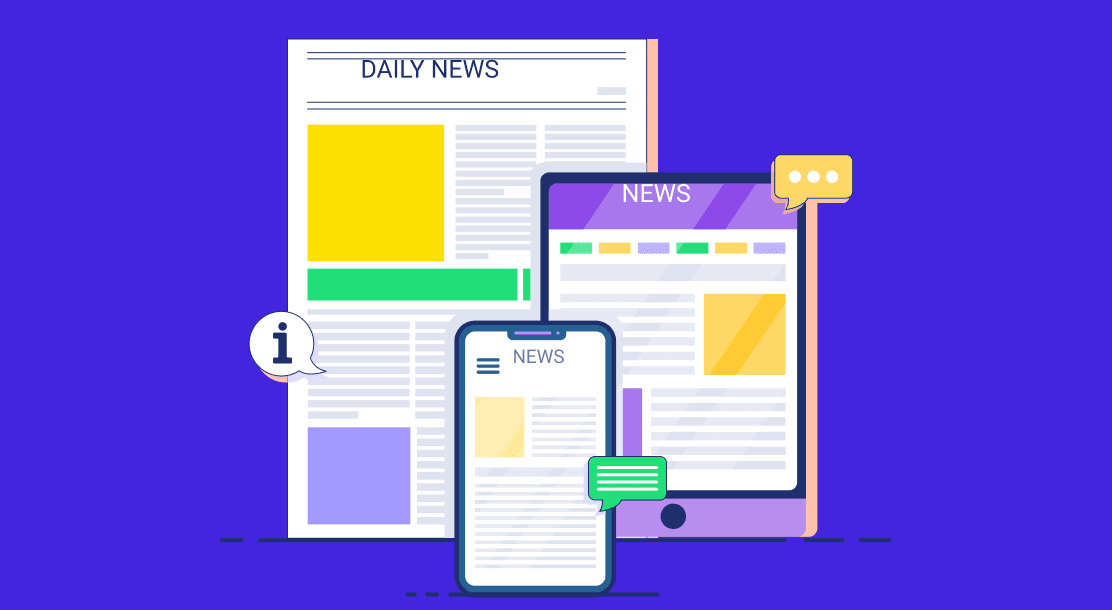 Table of Contents
How to Write a Press Release for an Event and Make It Count
Why Press Releases Should Be Part of Your Event
Writing an Event Press Release that Gets Results
Making Your Press Release Newsworthy
Key Takeaways
Conclusion
FAQs
A press release is one of the most popular components of an effective communication strategy. A press release is an official statement released by organizations that report events, changes in circumstances, or anything ostensibly newsworthy.
The primary purpose of a press release for an event is to increase attendance. But, it also helps promote a newsworthy event that a company is hosting/sponsoring. Every event benefits from a good press release from celebrations, conferences, and fundraisers.
Thus, when writing one, you affirm that your event is newsworthy. So it must include all details about the event, which successfully project it as a newsworthy event in the reader's mind.
How to Write a Press Release for an Event and Make It Count
To ensure a full-house, it's important to write a newsworthy press release. As much as our press release needs to garner attention, it also needs to be structured so that readers can find the most vital information easily and quickly.
More importantly, to ensure that our event gets the right amount of promotion, our press release must necessarily be effective in media outlets. PR people are used to skimming Press Releases; thereby, we need to ensure that we follow a basic press release format.
A press release for an event must contain the following essential elements:
Release date
Heading and subheadings
Dateline
Lead and body paragraphs
Boilerplate
Contact information
(###) – denotes the end
Let's know what content goes under these prescribed elements to dive deeper.
1. Release date
Primarily used to specify and communicate (to media outlets) when you want the event details to go public.
Includes 2 kinds of specifications, namely

Immediate release
Time-limited

Immediate release involves writing "FOR IMMEDIATE RELEASE" (all caps) in the header specifying that you're ready to publicize the event details right away.
Time-limited comes in when you distribute the press release earlier (usually a week before) than the event date. It uses "Media Embargo confirms it," wherein you specify the release date by writing "Embargoed until Event Date" in the Header.
2. Heading and subheadings
Heading

Must be in "title-case," catchy, short, and to-the-point.
Must include the name and theme of the event
Should excite and hook the reader to read further, want to know more about the event.

Subheading

Must be in the "sentence-case."
Should give more depth to the heading so that readers move to the body to get the complete message.
Should not reveal too many details, must be confined to be perceived as a bit of summary.
3. Dateline
Placed at the beginning, before the lead paragraph.
Should specify "when" and "where" in bold letters and "where" in all caps.
4. Lead and body paragraphs
Reveal all details about the event in-depth
Lead Paragraph

Directly follows the dateline
Addresses questions about "who," "what," and "why."
Gives all important details about the event and summarizes the idea behind it

Body Paragraphs

By giving a detailed description of the event, body paragraphs help communicate the core message behind the event to our targeted audience.
Along with containing event-specific details, they address the audience by laying points on why they should attend the event/what's in it for them in terms of benefits.
5. Boilerplate
Follows body paragraphs
Basically is the "about us" of the hosting/sponsoring company
Needs to be written only once and can be used in all subsequent press releases
Provides readers with quick background information of the company, their

Vision
Mission
Products and services offered
Recognition – awards and honors
Website link
6. Contact information
Often easily overlooked, it is the most crucial element of a press release, more importantly, if we aim to make it a newsworthy press release.
Can include any kind of contact information – name, title, phone number, email address, etc.
Enables further contact
7. The three-pound sign (###)
These denote the end of the press release
Thus, a press release for an event that includes all of the components above will essentially make your efforts count. As they leave a good impression with PR executives and marketing outlets, you'll be sure to secure a great turn-up at your event.
Why Press Releases Should Be Part of Your Event
Press releases are primarily meant to pique the interest of journalists and media outlets. They offer a great chance to get your marketing done through them as they share your newsworthy message to the public, i.e., the details of your event.
There are quite a few reasons you should include press releases in your event marketing strategy. Some listed ones are as below:
Enable distribution of information to multiple outlets at a time, presenting the organizers with a chance to multiply their scale of publicity
Help reach targeted niches.
Enable building professional relationships with website managers, magazine publishers, and media reporters
Widely increase promotional outreach.
Help boost the event and brand's visibility on search engines.
Writing an Event Press Release that Gets Results
To maximize your reach, planning ahead is definitely the smarter way. Being clear on exactly who you want to reach and how you want to reach them saves time and effort and guarantees the right kind of promotion for your event.
Certain strategies to ensure the same include:
Identify where to send your event press release
Study the publicity outlet's guidelines
Format press release correctly
Make your press release persuasive and newsworthy
To write an event press release that gets results, ensure that it satisfies all the given points below:
1. Identify where to send your event press release.
To ensure timely publication and effective promotion of your press release, build a targeted media list. It includes the channels via which your event can be assured of proper promotion and subsequently a good turn-out. These channels include media outlets (print/broadcast), journalists, bloggers, etc.
It is more important to ascertain the audience you want to target and choose your promotional agents wisely. Rather than choosing unrelated media outlets, choosing reputable and relevant agencies is important because when they frequently cover the topic you're pitching, you can certainly expect a better, in-depth coverage of your event.
When dealing with media outlets, you must address the right contact person, as any mix-up might delay the promotion and affect the final turn-out at the event.
2. Study the publicity outlet's guidelines
Although all publicity/media outlets accept press releases structured along a general format, it's better to understand their specific requirements (pertaining to style, format, content layout, and length) beforehand to ensure the successful publication and distribution of your press release.
3. General template format
Appropriate formatting of your event press release will guarantee that both PR executives and the general audience are acquainted with the highlights of your event. Proper formatting ensures this as:

The headline summarizes the highlights of the event
The lead paragraph lays down the key facts, i.e., specifies about, when, and where
The body paragraphs flesh out the most important and attractive details in the very beginning
The second half of the press release gives a brief description and contact details of the sponsoring/hosting company and provides readers with information on registering for the event.
4. Making your event press release persuasive and newsworthy
Several techniques which grant a newsworthy angle to a press release are:
Tying the event's topic to a current news item, holiday season, etc.
Announcing a new product/technology/service
Showcasing a public figure who's scheduled to come to the event
Announcing contests, giveaways, awards
Tying the event to a charitable cause
Including quotes in the press release content (given that they add great emotional value to the brief)
Making Your Press Release Newsworthy
1. Create an attention-grabbing headline
Press release headlines must be short, less than 60 characters, given that Google Search results only display the first 50-60 characters of title tags.
Thereby, limit your headline to less than 60 characters in a phrase that sums up the event's most important features.
Keywords may be helpful to reach the target audience by grabbing their attention with the usage of appropriate vocabulary.
2. Include eye-catching graphics or video
If and when the press release format allows you to add images/videos, try to include relevant imagery that fits the headline, as it would significantly enhance the visual appeal of the announcement.
3. Lead with your highlights
As first impressions help establish attention, ensure that your opening paragraph has all relevant details laid out in a way that excites readers to read more about the event.
4. Flesh out your event description
Use your body paragraphs to give your readers in-depth information about the event. This can be accomplished by using items like,

Event timetable
Activity descriptions
Features speakers/performers, their backgrounds
Quotes from organizers/participants
Beverage provisions
Include all details you'd want to know in case you were considering attending such an event, and you'll have the perfect press release on your table.
You can also make your body paragraphs work in related keywords for SEO purposes.
5. Include a call-to-action
A call-to-action tells readers what to do next if they want to attend your event.
It presents them with an option of signing up on a website, mailing their registration, calling a phone no., etc., thereby confirming their interest in the event.
Specifying a call to action is the most vital step to ensure that your event gets a good turn-out, and in a way, to confirm that the press release is newsworthy.
6. Identify a contact person.
The press release editor and the audience might have certain questions about the event which may not be addressed in the brief.
To ensure resolution of all such queries and thereby ensure a good turn-out, don't miss mentioning a contact person who's capable of answering all questions about the event's specifics.
Key Takeaways
A press release is an official written statement issued by organizations that aim to publicize details of an upcoming event or anything newsworthy.
A press release of an event mainly aims to promote a newsworthy event a company plans to host/sponsor. It publicizes all crucial details of the event to garner widespread attention, as its primary purpose is to increase attendance.
By writing an event press release, we mean to affirm that our event deserves to be newsworthy, so the brief's content must present readers with good reasons to turn up.
Incorporating a press release as a component of an event marketing strategy offers widespread benefits as they pique the interest of media outlets and enable organizers to circulate one document to multiple outlets, thereby ensuring reliable and swift publicity that happens through numerous outlets.
Stressing on the event's main highlights is an effective strategy to make an event press release newsworthy. Mentioning potential benefits the audiences might enjoy if they attend the event also helps in this regard.
Proper research on media outlets, target audience, and press release format is essential to create a press release that sums up the idea behind your event in totality, covers every worthy (and attractive) aspect, and results in successful acceptance and promotion of the brief.
If you go the right way to publicize your press release for an event, you'll be sure of getting a chance to be acquainted with people of the industry, and the exchanges can nurture relations that span across your career. When you recognize the proper channels, a sense of reliability will build up, and it'll be easy to ensure that all your future events get the right amount of attention.
The descriptive style and overall layout of an Event Press Release must (in some way) adhere to the latest online trends to garner mass attention through catchy phrases, imagery, etc.
Conclusion
While every press release is meant to publicize information about upcoming services, events, new technologies, etc., an event press release aims to publicize the details of an event in an underlying effort to gather widespread attention and ensure the desired attendance of the audience at the event. They're one of the most popular components of an event marketing strategy, as they offer an option to promote the event by circulating one document across multiple media channels.
This is why an event press release needs to fulfill all essential components and be newsworthy in its very nature. Anyone who has an in-depth understanding of the event can easily create an effective Event Press Release with the help of these strategies mentioned above and tools.
FAQs
1. How do I identify a good press release?
A good press release imbibes a factual tone and is concise in its structure. If the writer's research base is good, the press release will effectively deliver the essence of the event to audiences and media outlets alike.

2. What are some must-haves in an event press release?
A concise way of putting down information, proper structure, headlines that sum up the event's highlights, to-the-point body paragraphs, and the use of vivid, relevant imagery wherever applicable make up a perfect press release for an event.

3. How do I make my event press release more interesting?
Have an in-depth understanding of the idea behind the event, its schedule, and its target audience. Collect adequate information from all stakeholders involved and then work to make your writing more fun to comprehend, underline the selling points subtly, and be sure to add catchy headlines.

4. What are some tips for writing a great event description?
Start with a snappy, attention-grabbing headline and put the event's highlights in the summaries that follow. Remember not to mention opinions or write in a rhetorical tone. Simply put out information about events, activities, and mainly about invited experts and speakers.

5. What should be an ideal promotion strategy behind the press release for an event?
To ensure that word about the event reaches the right audience correctly and in time, conducting 360-degree research about media outlets is beneficial. Choosing agencies with prior experience in promoting and covering similar events is highly advised. They guarantee a broader reach to the target audience and help ensure the desired turn-out.