Content
How to Write Marketing Copy – Is AI the Solution?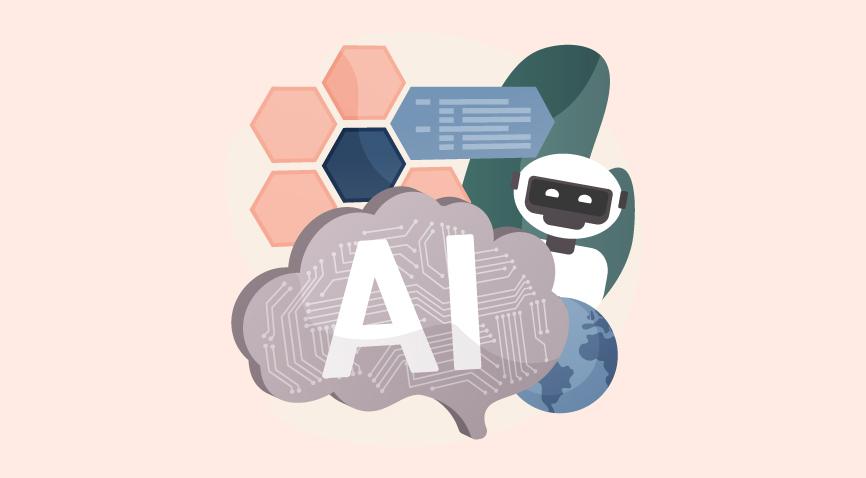 Every copywriter often experiences writer's block when they have to write marketing copy. AI copywriting tools can be of great help. Let's tell you why.
As artificial intelligence (AI) matures with the consistent progress of machine learning, we have ushered in a new age where even personalized and curated preferences are handed to us by AI-powered tools.
The AI effect is not restricted to specific domains. It has made its presence felt in the content marketing landscape because it can be molded to make swift pivots and encounter a windfall in lead generation and revenue.
If you wonder how to write marketing copy that ensures a healthy conversion rate for your business, maybe an AI copywriting tool can come to your rescue.
Tapping into AI can effectively minimize the impediments that hinder a copywriter's performance. AI-powered tools can become the' Messiah' for copywriters, from helping create relevant, conversational texts to nullifying a writer's block.
How to Write Marketing Copy With AI Copywriting Tools
Are you wondering how to write marketing copy that is incredible in terms of quality and converts efficiently?
This question has intrigued copywriters for generations. However, this long-sought-after question might be finally answered by AI copywriting tools. However, are AI copywriting tools the final solution to compelling copywriting needs?
James Gill, Head of Content Marketing at Further, explains that AI-powered tools could be the best assistants to copywriters by analyzing the market and audience insights, brand voice, tone, guidelines, and the like.
Elliott Sedegah, Senior Product Marketing Manager at Adobe, claims that AI can boost human creativity by taking on the more mundane, repetitive marketing and detail-oriented jobs.
Although every stalwart in the content creation and marketing industry feels that AI-generated content is more hyper-focused, data-driven, and real-time, it is a far-fetched idea for AI to cater to the copywriting needs single-handedly.
How AI Copywriting Tools Can Benefit Copywriters
The advantages of using an AI copywriting tool are countless. These include:
1. Multifarious content creation
An AI tool can snub questions like how to write marketing copy or how to create the most impactful landing page text. Presently, these AI writing tools cater to multiple content writing verticals, from Facebook ads to Instagram photo captions to blogs and research papers.
The above picture demonstrates how well an AI copywriting tool can curate content management for your business. From assisting long-form content generation to offering brilliant ideas to create blog posts, an AI copywriting tool with multiple embedded content templates will be the one-stop solution to your content creation needs.
2. Instant ideation across industry segments
If you are still wondering how to write marketing copy better with the help of an AI-powered tool, let us clarify that these tools help you by generating instant, on-brand ideas for your copywriting needs.
You don't have to spend hours staring at a blank screen or brainstorming for days with an AI-powered tool. These innovative copywriting solutions will nullify these idle hours and instantly generate copywriting ideas by analyzing similar content niches.
3. Better conversion rates with a personalized brand voice
This addresses how to write marketing copy that sells. One of the most obvious answers to this question is to sync your brand's tone with your target audience. The message can be light, casual, funny, or strictly professional.
When an AI copywriting tool is employed to perform the job, it analyzes the existing content across the Internet and delivers fresh copy that connects with the audience.
According to Mika Yamamoto – the CDMO at Walldorf, Germany-based SAP – the predictive analytics that power AI copywriting tools will help content marketers create 'more contextually relevant' content. Furthermore, it helps them be more proactive in their customer-centric marketing approach. This will reflect in the business's conversion metrics and sales figures.
4. Hyper-personalization and delivery of contextual content
Nick Worth, CMO of Selligent Marketing Cloud, declares that efficient data analysis across many factors like demographics, geographics, time of the day, and other behavioral and engagement trends ensures hyper-personalization and vivid contextual presence in the content generated by AI copywriting tools.
According to a survey carried out by his company on more than 7,000 individuals, consumers preferred to be addressed as individuals by companies.
How Peppertype.ai Can Efficiently Write Excellent Marketing Copy
If you're looking for an AI-powered copywriting tool, look no further. Peppertype.ai is an excellent AI writing assistant for those who want to create compelling copies with no hassle. This writing AI tool offers various parameters to ensure you're getting a tailor-made copy.
Using AI Copywriting Tools to Write Epic Marketing Copy
It's clear that AI copywriting tools can efficiently write marketing copy. However, after reading the spectrum of benefits that an AI copywriting tool provides to the content marketing sector, if you think your dream of becoming a copywriter is over, don't fret!
There are significant limitations to AI copywriting tools in terms of implementation in the existing content marketing landscape, the fear of disruption it will cause to the status quo, and the fact that it can never emulate human emotions.
A touch of satire or a metaphor to subtly indicate a humorous situation might well be beyond the capacities of AI copywriting tools.
FAQs
1. How good is AI copywriting?
AI copywriting tools propel content creation at faster rates than the average human. If the speed of generating content ideas or creating various content drafts is what you are looking for, AI copywriting tools could be the perfect solution.
2. Will AI take over copywriting?
Although AI has been significantly replacing jobs across various industrial niches, it is yet to take over copywriting single-handedly. It can modify the job and prove to be a competent virtual assistant to human copywriters.
3. Can AI write blog posts?
Although a blog is a personalized experience rolled out in the form of content, AI-powered tools leverage natural language-text generation technologies to craft blog posts. However, it still does not guarantee a human blogger's quality and level of perfection.
5. Will copywriting be automated in the future?
It is yet to be seen whether the entire scope of copywriting will be automated in the future. However, currently, certain areas of copywriting are already being automated. For example, Grammarly is a tool that focuses on crafting the perfect copy, rid of grammatical errors and filled with clarity.