Content
10 Reliable Blog Promotion Ideas to Boost Traffic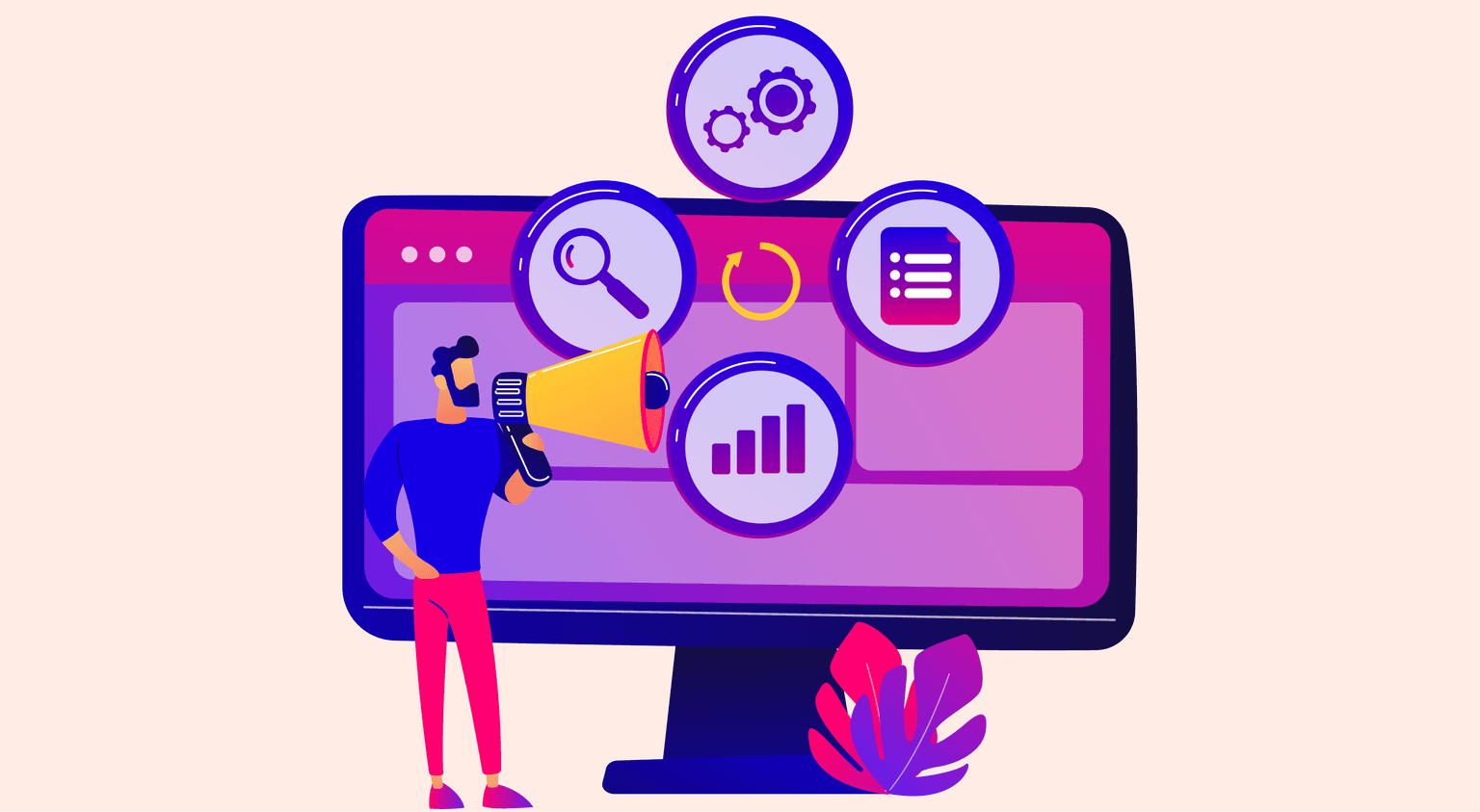 Looking at how to promote your blog for free? Here are 8 super blog promotion tips to help you reach your target audience.
The initial period of your blogging career is one of the most fun and exciting part of your journey. After pouring all that time and effort into generating an idea, researching your target audience, the content you would like to provide them, and narrowing down your niche, this is the part where you feel that your work is done. However, now begins the execution phase. While you have written everything and created a visually appealing blog post, the next step is to know how to promote your blog.
Although the quality of content you are putting out there is paramount to your success, there are certain necessary steps that you need to take before you start publishing your content – if you want it to reach your target audience.
Yes, you may have already put a lot of time and effort into building your blog. However, without proper planning, promoting your blog content will be difficult. Your main goal, which is to drive traffic to your blog and acquire a proper target audience will be defeated. Having a proper plan and procedures for the same helps you execute your ideas smoothly.
The Importance of Blog Promotion
Blog promotion is as important as writing a blog, if not more. You have to make sure that your content makes its way to your target audience. You need blog promotion tools, to promote your ideas and content so that you can carry out the following tasks.
Drive traffic from your competitors
Keep your existing audiences engaged
Make your brand
Increase off-page SEO
Attract backlinks to your site
We don't want you to feel overwhelmed with all this. To help you achieve all of the above, we have carried out some detailed research on how to promote blogs and drive more traffic to your website.
8 Reliable Blog Promotion Tips
1. Target trending keywords and phrases
Surf through the trending searches via Google analytics and trends and figure out what the audience is looking for. Ensure you're writing relevant blog posts close to the same. If your content is something different, you can choose to include specific keywords and key phrases which rank higher on the trending list. This helps to increase your visibility to your audience.
Organic SEO is a technique to promote your blog for free. You just need to optimize your blog to improve its visibility to your readers by incorporating prominent keywords and phrases. The way you grow via SEO marketing is slow since you have a lower ranking to begin with, but eventually, by publishing quality content on relevant topics, you increase your visibility over time. Organic SEO builds greater trust among the users.
Organic SEO can be achieved by:
Conducting keyword research
Publishing content on relevant topics
Sharing links related to the content, which will enhance user experience
Including meta tags to your title, URL, and description
3. Search Engine Marketing (SEM)
Search engine marketing is an online marketing strategy to increase your website's online visibility in the search engine result pages (SERPs). There are paid tools for search engine marketing to place blogs in your niche at the top of web pages while you build your brand by publishing quality content and optimizing your website.
Creating a strong social media presence is crucial to the success of your blog. Social media users browse their news feed and use hashtags to find relevant content. You need to have a solid promotional strategy in place to make yourself visible. Here's an idea of how to advertise your blog.
Create original, unique, and relevant content for your readers.
Create an intriguing social media post for each blog post, which encourages the users to open your blog and make use of your content.
Interview experts on your page to provide content on the fields that you are writing about and to endorse your work.
Share content of other bloggers in your field
Use branded and industry hashtags to make your content visible for users looking for relevant content.
5. Email marketing
Email marketing is another powerful tool for bloggers to promote their content. Although some people think that emails are getting obsolete, it's far from anything of that sort. You can get subscribers hooked by providing them with quality content on the topics they are interested in. Ideally, your email content should lead them back to your website.
To create an email marketing strategy for your blog, consider the following tips:
Choose an email marketing platform according to how popular it is among your target audience
Build your subscriber list
Keep them updated with your latest content
Add affiliate links to generate further revenue
6. Communication with your reader
Building a connection with your reader is something that cannot be emphasized enough. The fact that the readers are taking out their precious time means that you need to show them how grateful you are. You need to make them feel that their opinions are heard by interacting with them and reflecting upon their opinions in your blogs.
To improve interaction with your readers, you can,
Organize Q&A sessions with the audience to get a better insight into what your readers are looking for.
Give your readers' comments a personal reply and engage in a virtual conversation.
Feature readers on your blog to make them feel connected and remind them how much they mean to you.
Make use of Google forms and take surveys on your content.
Stay with the trend and stay updated with every activity happening on the Internet – what's popular, which song is trending, which meme is trending, what are people more inclined towards.
7. Post on popular blogging forums
Posting on popular blogging forums is a phenomenal way to improve your visibility.
Commenting on the posts of other bloggers helps you reach their audience. If their readers find your comment useful and insightful, they will check out your profile and go through your content as well.
Answering questions on forums like Quora and Reddit might help you to tap into a huge audience. According to a recent survey, there are approximately 190 million Quora users and 430 million Reddit users. Just imagine the potential of tapping into such a platform, where you can find a highly diversified audience!
8. Influencer marketing
Influencers are people with a huge mass following on social media platforms. People religiously follow influencers, who tend to have quite an impact on their followers, which can be very helpful for you to promote your blog.
Inviting them to endorse your content by posting it on their profile or sharing your backlink on their profile might give you a much-needed boost as a beginner. They generally charge you to do the same either as a direct payment or you might have to return the favor by sharing their posts as well.
Conclusion
Blog promotion is much more important than you think. Knowing how to promote your blog is an essential skill that you need to develop since writing quality content for your readers is half the job. Promoting the blog is the other half. You need to make sure that you are putting your effort into both.
9. Sponsor a podcast
Podcasts are a great medium to enjoy on the go content. You will find podcasts everywhere on various platforms such as iTunes, YouTube, Google Play, Spotify, Soundcloud, and more. The large number of platforms to put up your podcasts is primarily the reason why over 100 million Americans tune into podcasts each month.
Given the sheer volume of audiences, podcasts are the perfect platform to find opportunities to connect with new readers. What's great about it is that there are a number of ways you can use this medium to your advantage.
The most common way to do this is by sponsoring. You can lend financial support to a podcast in return for an advert and mention in it. Take a look at the image below.
If you're looking for another route, you can consider featuring on the podcast itself. This can be in the form of a guest, expert, or interviewee. In whatever capacity you choose to come up on the podcast, you can tell the listeners directly how you are a subject matter expert and endorse your blogs if listeners want to know more about it.
If these options are something that interests you, you can check out the podcast's website for additional information. In fact, many podcasters actively seek partnerships via their social media. So, ensure you follow that too.
We recommend looking for a niche podcast that appeals to the target audience you're looking to attract instead of a podcast that has a high number of listeners but has no relevance to your blog posts. This ensures the best results.
9. Speak at events
Even though blogs are digital, you can take advantage of in-person events to endorse them. Connecting with potential new readers in real life by participating in virtual conferences and in-person events is an excellent way to endorse your blog.
These can be any kind of event, from a small local meet at a book store to a big conference. That said, you need to ensure that whatever event you are considering talking at should be one that your target audience will most likely be attending. If the attendees find value in what you have to say, they will be more than delighted to visit your blog too.
The best way to find relevant events is by accessing social media platforms. Hence, ensure you are joining relevant LinkedIn, Slack, and Facebook groups pertinent to your niche.
After finding a relevant event and you have secured a spot to speak, it is imperative that you make the most out of it. Speaking at the event to talk about the subject matter and endorse your blog is one aspect of it. You need to take this a step further by doing the most you can.
For instance, endorse the fact that you will be a guest speaker at this event across all your social media platforms before the event. You can also vlog your experience before, during, and right after the event to give readers a glimpse into your experience at it. Most important of all, ensure you are writing in detail about your experience with the event in your blog post.
Some of these may seem excessive, but remember that all of these strategies to a large extent can help the attendees and potential readers to discover your blog page which will, in turn, boost it and even make you an industry expert.
Key Takeaways
Researching keywords and key phrases and ensuring that they are used wisely in your content helps you to rank higher on Search Engine Result Pages (SERPs).
Publishing quality content on relevant topics trending in real-time helps you to optimize your website better.
Using paid tools like advertisements on platforms like Facebook, Instagram & Google Ads, to appear in front of audiences might help you to drive readers to your website.
Build a subscriber list and keep them updated with your latest content at all times.
Stay connected with your readers by interacting with them via Q&A sessions and replying to their comments and messages, to get an insight into what kind of content your audience wants to consume.
Guest posting and inviting social media influencers to endorse your content is another successful strategy to promote your blog.
Collaborate with other bloggers in your niche.
Conclusion
Blog promotion is much more important than you can imagine. Knowing how to promote your blog is an essential skill you need to develop since writing quality content for your readers is half the job. You need to make sure that you are putting your effort into both and these blog promotion ideas are great to start with.
FAQs
1.

How can I increase my blog traffic quickly?
1. Create quality content on relevant and trending topics.
2. Write a catchy headline, which intrigues the reader's interest.
3. Incorporate keywords and phrases and target long-tail keywords.
4. Promote via influencer marketing.
2.

How do I increase traffic to my food blog?
1. Upload good quality pictures and videos of good quality food
2. Create content on restaurants and food delivery kitchens by sharing your experiences with your readers.
3. Use words that automatically create visual imagery in your readers' minds and give them a taste of your experience.
3.

How do I get my blog noticed by Google?
1. Target long-tail keywords.
2. Reach out to other bloggers who have been recognized by Google
3. Get verified by Google
4.

How do I promote my blog for free?
1. Email marketing
2. Posting on other blogging forums like Quora and Reddit
3. Post frequently and provide backlinks to your website on other forums
5.

How do I promote my blog without social media?
1. Optimize your website with trending keywords. Try targeting long-tail keywords.
2. Write for online publications
3. Promote your blog on Google Ads or Bing Ads
6.

Which social media is best to promote your blog?
There are several social media platforms, where you can promote your blogs – Instagram, Facebook, Myspace, Reddit, LinkedIn, Twitter, and many more. You need to research which platform is being used by your target audience and proceed with the same.