Marketing
How To Monetize Content Effectively in 2022: Learn From the Experts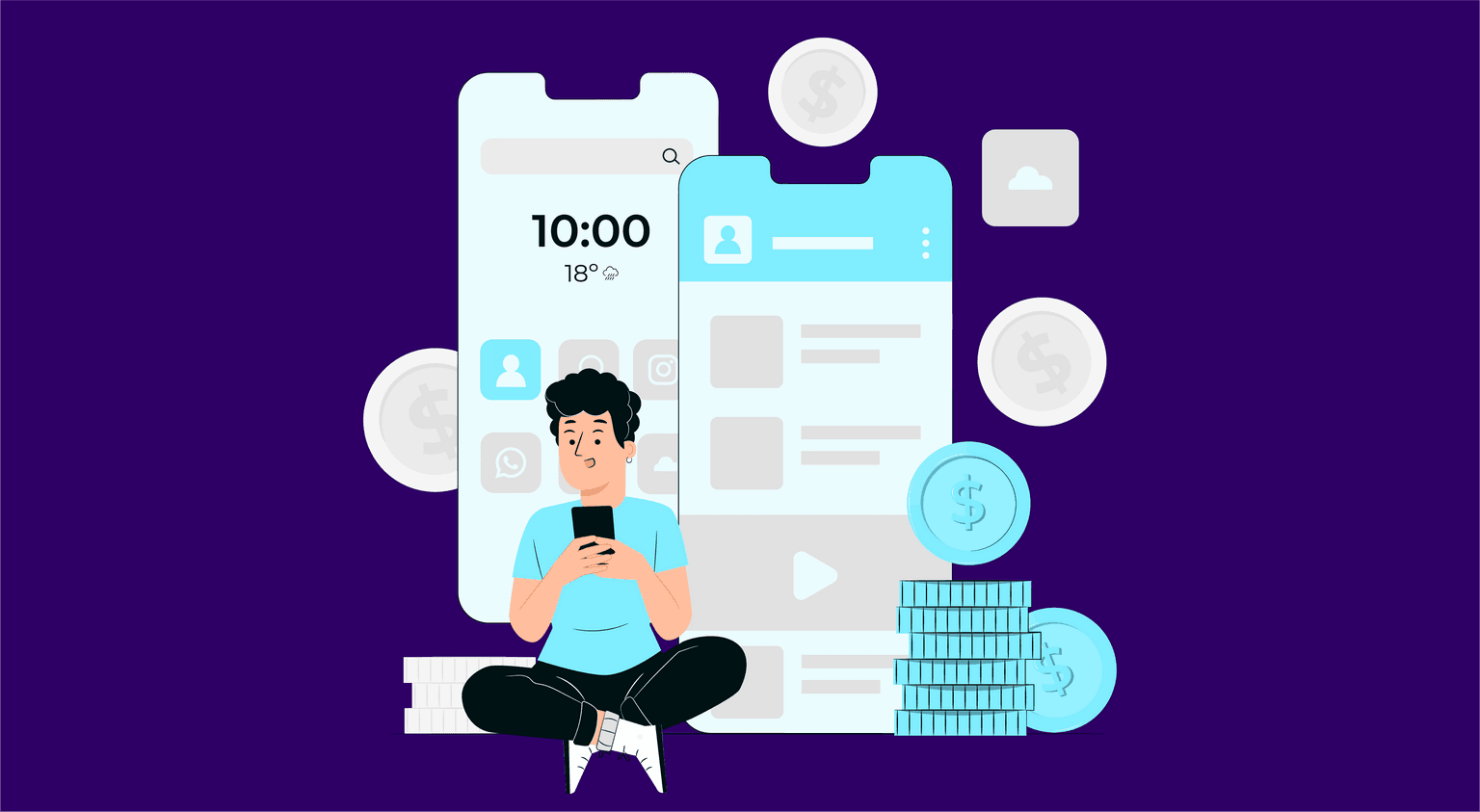 Table of Contents
Content Monetization in 2022
Learn to Monetize Content From these 5 Successful Publishers
Key Takeaways
Conclusion
FAQs
How do you monetize your content? We are sure you will have several strategies up your sleeve. Ramit Sethi, an American entrepreneur, started his writing journey in his University dorm. He wrote about personal finance, and views gradually trickled in. He persisted with it, and today, he is one of the most successful financial bloggers and advisors in the USA. Ramit started creating content for his blogs in 2004. You may say he was early, but very few people were interested in personal finance then.
Today, you can set up a website and create content easily with all the technological developments available. Earlier, adding to technical boundaries, there were price limitations. Now you can create a website within a few hundred dollars. But monetizing your content is where the real game begins.
You can generate healthy revenue from your content, but it will take some hard work from your side. Before moving on, let's look at outdated content monetization strategies you can avoid.
Content Monetization in 2022
Some of the content monetization strategies used even three years ago don't apply today. For instance, blindly advertising your content without actually knowing your potential market may prove to be fatal. For example, during the 2008-2009 economic recession, several newspapers in the USA lost nearly 3.1 billion in online advertising. Earlier, it was easy to get noticed since there was little competition. But with more and more content publishers appearing every day, it becomes important to know the exact strategies applicable today.
Here are some key points to keep in mind to monetize your content in 2022.
1. Going micro-niche
While creating content, it is essential to choose a micro-niche given the high competitiveness in content marketing in 2022. Let's understand with the help of an example. Suppose you want to create content around electronic gadgets like mobiles, tablets, sound systems. But apart from creating content for all sorts of devices, you can only create content for earphones/headphones.
2. Nurturing leads to build trust for long-term engagement
When your prospects have thousands of options to choose from, advertising your content blindly may bring up zero results. You can nurture your leads and build a deeper relationship with your readers via an email list. You may invite your readers to provide their email address in exchange for a to-do list, a template, a brief guide, or other short lead magnets. Today, fewer people are likely to read lengthy documents, so ebooks are not recommended as lead magnets.
Learn to Monetize Content From These 5 Successful Publishers
1. The Tim Ferris Blog by Tim Ferris | Net worth: About $100 million
Tim Ferris had a rough childhood compounded by poor health. As a result, he became interested in self-improvement. Ferris was an entrepreneur before becoming a writer and eventually a podcaster. He wrote books like The Four Hour Work Week, The Four Hour Chef, Tool of Titans.
How does Tim Ferris monetize his content?
There are several ways Tim Ferris monetizes his content. One of the ways is sponsorships. Ferris gets sponsorship deals from health and fitness companies. Apart from that, he sells his books through his website and adds affiliate links to his blogs to earn commission on purchased items.
Ferris also sends free newsletters every week to the subscribers. As a result, he builds trust with his readers, who eventually become customers.
Pat Flynn started this website in June 2008 after he was laid off from his architect job. Fast forward to 2022, he has successfully taken his blog to aspiring heights, and he is now a successful entrepreneur.
How does Pat Flynn Monetize his content?
Pat Flynn monetizes his blog through paid courses such as email marketing, affiliate marketing, podcasts, etc. He is also sponsored by companies like Better Help, Buzz Sprout, etc. Flynn also allows paid memberships to his private communities through SPI Pro. Apart from that, he also monetizes his blog through affiliate links.
3. Copyblogger by Brian Clark | Total revenue generated in 2020: $33.1 million
Brain Clark has been writing online since 1998. He has started 12 businesses in the last 22 years. He started the one-person website Copyblogger in 2006. Fast forward to 2022, both the Guardian and Advertising Age have acknowledged Copyblogger as one of the world's most powerful and influential blogs.
How does Brain Clark monetize his blog?
One of the effective ways Clark monetizes his blog is through paid content marketing services like email marketing, landing pages, blogging, sales pages, etc., to marketers. Apart from that, he also provides certified paid courses to aspiring content marketers.
We started our article with Ramit Sethi. Apart from his blog, Ramit also runs another blog named Growth Lab. Despite coming from a middle-class family, Ramit earned his way to Stanford University. He is the author of the best-selling book, I Will Teach You to Be Rich. Over the years, he has been featured in ABC, CNN, WSJ, and others.
How does Ramit Sethi monetize his content?
One of the most effective ways he monetizes his content is by providing paid courses on career, personal finance, business, and productivity. According to Ramit, you need to build a solid base of thousands of followers and focus on that first to build an online business. Apart from building a loyal fanbase through his blogs, he also takes advantage of the periodic newsletter. Further, he is also sponsored by brands.
5. Huffpost – Arianna Huffington | Annual revenue: $500 million
Arianna Huffington is the founder of The Huffington Post, later renamed The HuffPost. AOL acquired the company for $315 million. HuffPost started as a current affairs commentary blog in May 2005 now an online media empire. Huffington stayed on as the Editor-in-Chief at The Huffington Post until 2016. She moved on to her current day job as CEO of Thrive Global.
How does HuffPost monetize its content?
HuffPost's revenue is generated from corporate clients searching for health and wellness tools and sponsorships. Apart from that, they generate revenue through affiliate links. Further, they also monetize through Google Adsense.
Key Takeaways
Earlier, there were price limitations when it came to building websites. Now you can create a website within a few hundred dollars.
Blindly advertising your content without actually knowing your potential market may prove to be fatal.
Going micro-niche and nurturing leads to build trust for long-term engagement are great content monetization strategies.
Nurture your subscribers through emails.
Follow the leaders to monetize your blog content in 2022: Affiliate links, selling online courses, selling e-books, sponsorships, Google Adsense, selling your services.
Conclusion
We have talked about how the industry veterans are monetizing their content in 2022. Apart from that, you may ask your fans to support you through contributions. If your content provides a lot of value to your audience, you can easily earn through contributions.
One of the most crucial things about content creation is having a genuine passion for the niche you are writing about. As Ramit Sethi said, all you need is to build and nurture your first 1000 fans. If you make your 1000 fans happy, other people will follow. In addition, create content for social media sites such as Twitter and Instagram. You can increase your website traffic by putting the website URL in your bio.
Content creation is not easy, but you will emerge victorious on the other side if you put enough effort. With so many opportunities and niches popping up every day, it is possible in 2022.
FAQs
1. How to monetize content on Instagram?
Monetization can be done through sponsorships, affiliate links, selling courses.

2. What are the requirements for website content monetization?
Create a website, create content regularly in a micro-niche, and with time you can monetize your content as discussed in this article.

3. What are the affordable hosting servers available?
You may check out Hostinger or Bluehost as reliable hosting servers. 

4. What are the 5 digital content types you can monetize?
1. Website articles
2. Email newsletters
3. Push notifications
4. News apps
5. Social media posts
5. What is content monetization?
Content monetization involves converting existing traffic to a particular website into revenue. Pay-per-click (PPC) and cost-per-impression (CPI/CPM) are two popular monetizing strategies.