Marketing
8 Ways to Learn Inbound Marketing and Accelerate Business Growth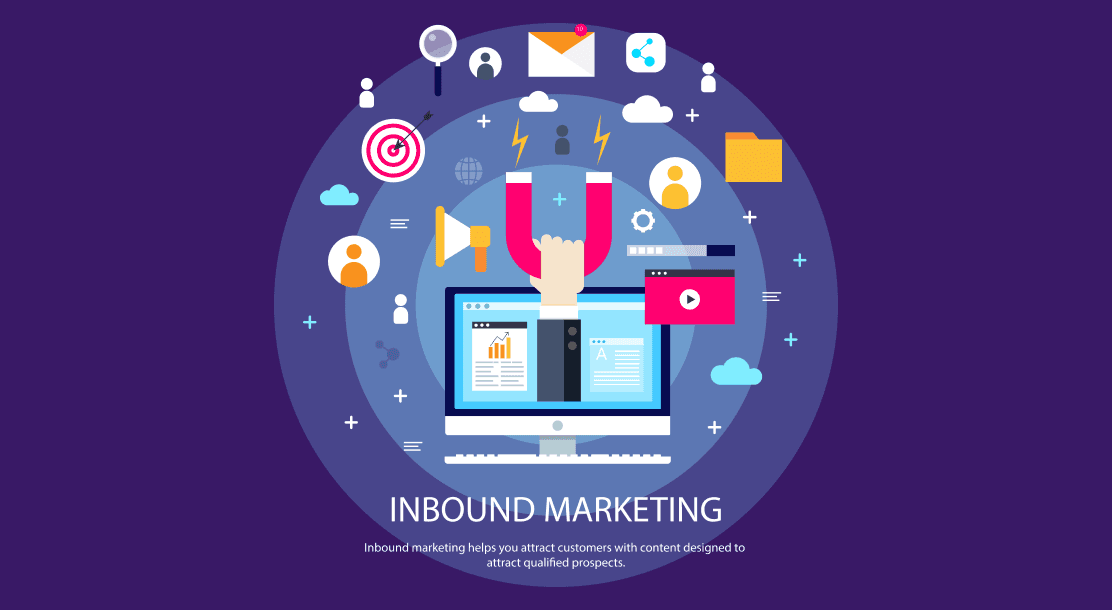 Table of Contents
● 8 Ways to Learn Inbound Marketing
●Key Takeaways
● Conclusion
● FAQs
The antithesis of inbound marketing is outbound marketing, think telesales cold calls and non-consenting consumers and spammy emails, which can result in low-trust perceptions of your business. If this sounds like your company's marketing approach, it's time to know how to learn inbound marketing and transform your marketing function into something more effective.
Inbound marketing is an approach wherein a brand builds engaging content and curates online experiences, in order to organically connect with consumers. This is an effective way to grow the brand narrative, while also focusing on converting an audience into customers. Another way to describe inbound marketing is that it is a sales and marketer's dream come true! This is because a reader wanting to buy what you want to offer comes to you of their accord.
8 Ways to Learn Inbound Marketing
Savvy marketers, today, have perfected inbound marketing as an art and science, with data, creativity, and storytelling being at the heart of it. You can leverage social media, blogs, email campaigns, and other free-to-use digital assets to build a narrative and connect with your target audiences. So, how do you learn the ropes, while continuing to innovate your inbound marketing game? Here are some approaches on how to learn inbound marketing, while also making the journey engaging and relevant.
1. Learn from businesses you admire
Look around you, and observe the brands that you love, which have built an effective inbound marketing strategy. Follow in their footsteps, from social media, blogs to emailers. Keep an eye out for signature campaigns done by these brands on special days, and unique ones promoting new products and services. Also, engage with marketers who lead their teams. There's so much you can learn from their experiences.
2. Leverage free learning resources
How to learn inbound marketing without spending a dime? Well, this is one of the most popular topics in the digital marketing space, as every business wants to learn the secret sauce to drawing in potential audiences. There are tons of quality learning resources available for free: podcasts, YouTube video tutorials, and more. If you're ready to put in the work, you can imbibe the principles quickly, even as technology keeps evolving.
3. Follow iconic digital marketing blogs
Subscribe to the top blogs crafted by inbound marketing specialists and experts, designed to keep the marketing community updated on the latest innovations. Also, following blogs that help you understand the data and psychology behind evolving consumer behavior can be helpful. Essentially, understanding what consumers want will help you learn inbound marketing with depth, and build effective strategies.
4. Subscribe to inbound marketing newsletters
The world of inbound marketing is evolving so quickly, that you may want to live, eat, and breathe it for a while. Enhance this journey by subscribing to daily newsletters diligently crafted by experts. The key, however, is to not only subscribe to but also dedicate at least 30 minutes a day to internalizing the content of these newsletters.
5. Engage with experts
Learn inbound marketing from the best in the business! The interest in inbound marketing has spawned a series of digital events, from online conferences and webinars, to talks and live sessions. The value of attending such sessions is that you get an opportunity to listen to and engage with the experts in real time. You also get to expand your network.
6. Get certified
If you're wondering how to learn inbound marketing in a more hands-on way, this is it. Take your prowess to the next level by registering for a course that offers a credible certification. A good course may come at a small cost, which you could consider as an investment in yourself and your business.
You will also get to learn and engage with industry leaders. Check the credibility of instructors and platforms by reading online reviews. Also, track the growth trajectory of the course's alumni. Showcasing your certification on your LinkedIn profile and resume demonstrates your commitment to excellence.
7. Join inbound marketer communities
Inbound marketing has become so specialized, that it has given rise to a number of online communities, wherein marketers, entrepreneurs, growth hackers, content creators, and SEO professionals come together, have discussions, and grow their brands. These are great spaces for peer-to-peer learning, networking, and identifying potential collaborators.
8. Keep experimenting
The most important aspect of the learning journey is hands-on experience: by putting into practice what you are learning. Doing small experiments every day, measuring their impact, and evaluating how to improve your strategies, will help you hone your inbound marketing skills.
Key Takeaways
Follow and engage with brands excelling in their inbound marketing strategy. Learn from the best.
Subscribe to the top inbound marketing newsletters and blogs to stay abreast of the latest trends, innovations, and campaigns.
Join online communities wherein the inbound marketing fraternity networks, learns, and grows together.
Another way to learn inbound marketing is to attend conferences, webinars, and live sessions, which give you an opportunity to engage with inbound marketing mavericks.
Conclusion
Learning never stops in a dynamic field like inbound marketing. Consumer behavior, technology, and data tools are evolving every day, and it is important for marketing teams to be agile. Continue to learn inbound marketing and give your marketing game an edge.
FAQs
1. Why do companies invest in inbound marketing?
The lower cost of acquiring leads is a key advantage. According to statistics, inbound marketing is helping businesses cut acquisition costs by 33%. Inbound marketing also doubles as a great way to curate and amplify a brand's narrative.
2. Is inbound marketing the same as content marketing?
Not exactly. Content marketing is a major vehicle leveraged by successful inbound marketers. However, the scope of inbound marketing is much wider. Placing a pop-up with an inviting call-to-action (CTA) in front of a repeat visitor on your company's website is an example of inbound marketing.
3. Is inbound marketing more effective than outbound marketing?
Marketers believe that inbound leads reduce acquisition costs by 61%, as compared to outbound leads. Businesses would rather prioritize building organic traffic to their website via engaging social media pages over placing banners or spending on paid ads.
4. What are the most popular examples of inbound marketing platforms?
While social media ranks the highest on the popularity scale, inbound marketers also focus on emailers and blogs. Additionally, improving the overall user interface of websites is also an aspect of inbound marketing that enables businesses to convert leads into customers.