Content
How to Improve Writing: Tips to Up Your Writing Game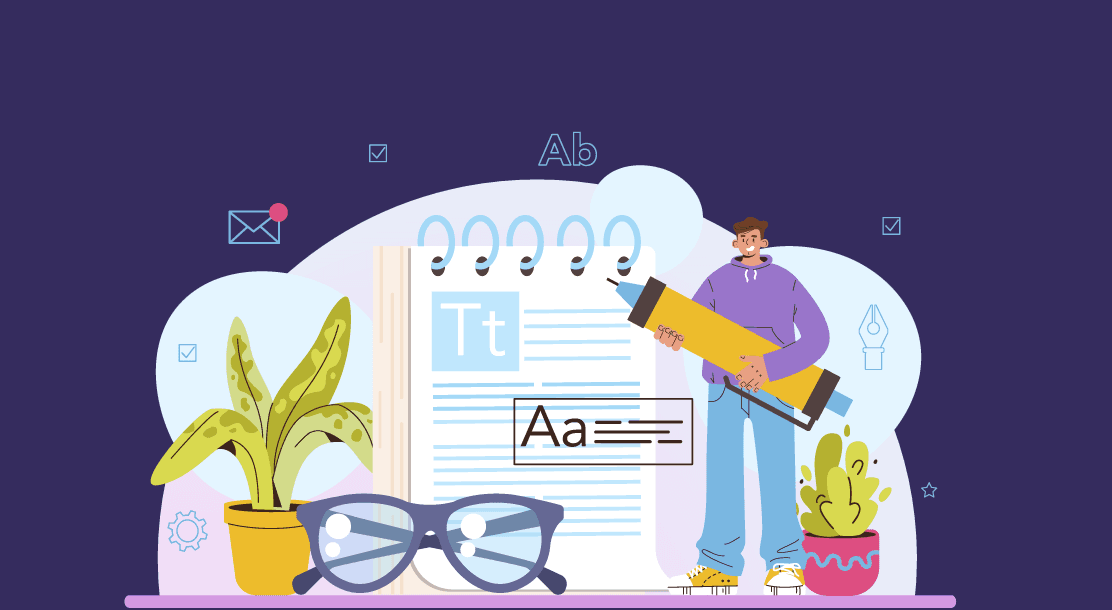 Table of Contents
How to Add Clarity to Your Writing
Key Takeaways
Conclusion
FAQs
What is clarity in content writing? It is reshaping your thoughts to give a better angle and quality to your writing. It may seem pretty easy and obvious because we put in some amount of thought into our writings. But the important question is, "Is it clear to the readers?" It is clarity that makes our sentences easy to understand. This blog contains practical tips on how to improve writing through clarity.
How to Add Clarity to Your Writing
Since writing is about communication, clarity is an essential part of it. More often than not, a writer's mind is plagued with a series of thoughts, which may cloud their writing abilities. However, brevity and clarity in writing are two of the main reasons why your audience might want to read your content. Here are a few ways in which you can enhance your writing.
Organize your content
This is one of the most important tips to improve writing. To start with an article or any type of content, it is important to build an outline or framework for it. Enlist your contents and organize them in such a manner that it keeps the reader engaged throughout the article. Make sure that your article has a flow.
Start with a relevant, catchy headline; then a short introduction of your topic; frame a proper body; end with a conclusion. This keeps the article clear of any haphazardness. The organization also keeps your mind clear on the topic and helps you write with a structure in mind. Know what you want to write about and how you want to write it.
Avoid jargon and unnecessary words
Stick to only useful words. Avoid fluffing the piece up with irrelevant words to inflate your word count. This might create confusion or a lack of clarity. Difficult words may not be understood by everyone, so use those words that a bigger population can understand. Keep it simple and the message will be conveyed more clearly. When using difficult words, make sure you explain them properly. Also, mind the unnecessary use of words such as "that", "really", and "so". These are sometimes used casually, but are typically of no value.
Use illustrations
You can use some illustrations relating to your content. They can be useful in making the content more accessible and comprehensible, as they provide the user with a context against which they can place your text. People love stories combined with visual elements. These could also be in the form of photographs, charts, diagrams, graphs, infographics, etc. Make sure your illustrations depict and explain what is described in the written text. Any illustrative aspect in an article has a teaching function. For example, if you are writing an article on physics, it needs diagrams to make readers understand concepts such as relative speed, thermodynamics, etc.
Use an active voice
An active voice uses sentences having a subject and a verb and sometimes an object. The use of an active voice helps the reader be in the moment, which develops a stronger connection to the text. Its impact is so great that your call to action (CTA) may be taken as a command by them. Writing in an active voice cleans up your copy and helps avoid grammatical mistakes.It involves use of fewer words so it keeps the writing concise and clear. Active voice also helps those who may not be that fluent in English to understand the concept more clearly. In B2B writing, especially, an active voice is quite impactful.
Be consistent and concise
There is no harm in being predictable. Create a logical flow for the content. Sometimes, you may deviate and end up writing about a distantly related topic. This can happen if you're overwhelmed or lost in a train of thought. Therefore, it is highly imperative to prepare a skeleton of what you are going to write about. Every instance of inconsistency that is eliminated removes the barrier between the reader and you and sends the message across clearly. Also, avoid using long sentences when the message can be conveyed in a concise manner. Use a straightforward tone and shorten wordy phrases, as these can hamper the flow and readability of your text.
Key Takeaways
Create an outline of your text before starting to write.
Know your audience well and what you want to convey to them.
Use short, concise sentences.
Define unfamiliar words and avoid wordiness.
Introduce, elaborate, and conclude well.
Conclusion
Clarity is necessary in writing in order to convey your message to the readers easily. It is a powerful tool and if you master it, your writing will stand out. It could be attained by keeping your content concise, jargon-free, organized, consistent, and by using simple language. If your writing is unclear, readers might lose interest in your article and end up leaving your page. Keep your content to the point to avoid any flow disruptions. Remember, when in doubt, take a step back, clear your mind, and if you so wish, refer to this blog on how to improve writing.
FAQs
1. What is meant by clarity in writing?
Clarity in writing is when you write in a manner that the audience can comprehend easily. It helps enhance communication with your audience
2. How do you bring about clarity in your writing?
There are many ways to write clearly:
Use simple words. 
Avoid long sentences. 
Stick to the point. 
Avoid negative words. 
Use an active voice. 
3. How does clarity make writing more effective?
Through clean, concise writing, your message reaches the reader clearly. They will be able to understand the context of your message. Not only will they obtain valuable information, but it will also be an enjoyable experience for them, making them come back for more content.
4. Why should you write in a simple language? 
Writing without jargon or difficult words helps you connect to a larger audience, as simple writing is more accessible and understandable than complex words, which can be deciphered only by experts or professionals.