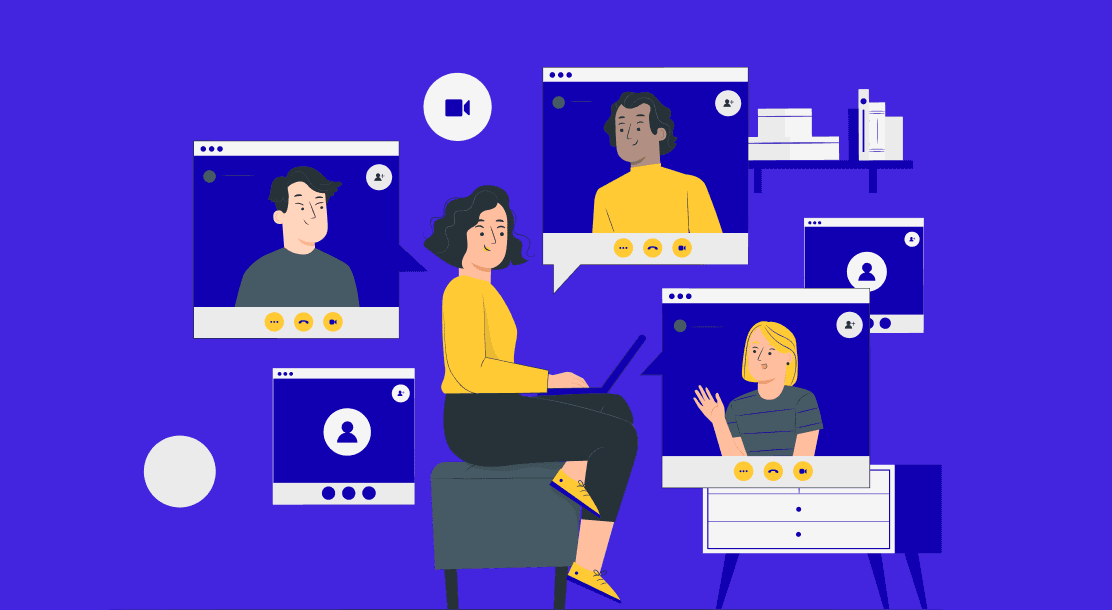 Managing and streamlining a community-led content venture can be challenging because it tends to develop on its terms. It can become a complex task to monitor the content and ensure that all initiatives to expand the platform align with the community's hopes.
Let's view a discussion that aims to manage and streamline a community-led content ecosystem to scale businesses to new heights. The contributors to this blog include Mansi Zaveri, founder of Kidstoppress.com, who hosted this masterclass by asking targeted community-specific questions from the guest speaker Sairee Chahal, Founder and CEO, Sheroes.
Managing and Streamlining a Community-Led Content Venture
Let's look at how you effectively manage and streamline a community-led content venture and its challenges and solutions.
Challenges
Managing and streamlining a community-led content venture is a long-term game. However, this can be a challenge as it can become a complex task to monitor the content and ensure that all the initiatives to expand the platform are as per the community one wants to build. The challenges increase as the platform grows.
Two critical things to expand the community-led content ecosystem include:
Automating everything that is beyond human capabilities (through modern tools such as Artificial Intelligence and Machine Learning)
Setting standard hygiene norms that entrust responsibility to the community members to keep the platform lively, relevant and non-spammy
Using social platforms creatively for conversions
The community comes together to accomplish individual aspirations and goals using peer-to-peer mentoring techniques. Trust-building is the core of the community content ecosystem.
Thus, it is imperative to have a lot of high trust carriers on social platforms, i.e., people with high social capital. Content creation by such trustworthy creators becomes more verifiable.
Roadmap to reach the high trust level
While seeding a content-led community, it is imperative to design a content creation plan and do the norm-setting. For instance, making five posts a day with a multiplier potential.
The consistent generation of a certain number of community posts for a specified period is the seed-sowing step to future content creation policies. Eminent community groups such as Pinterest and Canva applied the same approach to start their community-led content ventures.
Principles for Community Building
The biggest challenge in community building is identifying your place and position in the entire ecosystem. It includes knowing the contributions and values you stand for. It must align with the mission and value systems of the community. The relevant principles for building a community are:
Know your audience well to ascertain the needs or purposes the community cohorts will serve. Keep the user's interests in mind to align the values of different teams and bring brand synergies.
Start with the good seeds (quality content creation in the initial setup days).
Build authenticity and trust by not running after profitable gains at the onset. The community members must be honest in their pursuits and respect each other's time and attention.
Communities need to go deep in their purpose to compete with the already existing big players in the segment and remain active. Do not pull your users out of larger platforms at the inception. Create your community on a different platform, establish your values and mission, and go deep to find your reach for better community management.
Start documenting your norms, plans, and content creation policies in your playbooks from day one.
Principles for Sustainably or Profitably Monetizing a Community
It is hard to measure returns on community work accurately. The evaluation metric tangibly measures the takeaway value for the members and their trust in the community. The conventional principles of internet traffic, pulling audiences, and monetizing through spamming or advertising do not apply to communities.
The community monetization metric in a creator economy fails if you destroy your user's experience. It is better to offer and provide them with relevant community-specific products or services rather than showing non-verified, on-face advertisements on community pages.
Deliver valuable monetization services to users such as plugged-in Saas, direct-to-customer, peer-to-peer commerce, subscriptions, and networking or collaboration opportunities.
Thus, to sustainably or profitably monetize a community in a creator economy, take defined and positive steps. Strive to build trust with the users and add net value to them. It will generate long-term networking effects, high retention rates, and enhance the brand value.
Note: This blog is an excerpt from a session on Evolving Agencies: Building a Content-Led Eco-System with Mansi Zaveri, founder of Kidstoppress.com, in conversation with Sairee Chahal, founder, and CEO of Sheroes. The session was part of Elevate–a global virtual content summit organized by Pepper Content, bringing together industry leaders in content marketing.