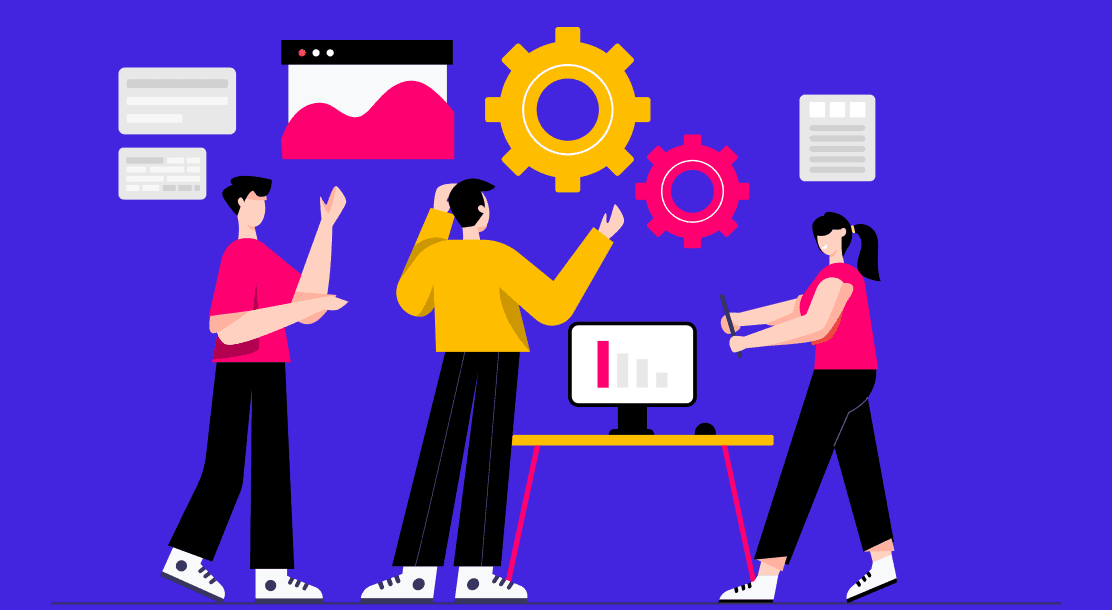 Adopting cause-related marketing strategy enhances brand value and sales and builds a reputation in the market to give your brand a strong hold.
What are you giving back to the community? This isn't an uncommon question for a person to ask a company. What your company gives back to the community and world before purchasing matters for buyers these days.
This is what cause-related marketing is all about. It is a partnership between the cause and its partners; and any type of marketing strategy for social and other charitable causes.
The idea began when products mentioned basic donations on purchasing a product. The cause is mentioned on the product packaging, and each time someone makes a purchase, a certain amount goes towards the charity.
This scenario can be considered more as 'product sales' than cause marketing because there is a lot more to cause marketing than just selling a protein bar or sharing the sales of some product.
This article focuses on the bigger picture and the diverse marketing strategies that cause-related marketing has to offer. In the end, you will be able to build a solid cause-related marketing strategy that enhances your brand values.
Cause-related marketing has emerged as a more common marketing strategy only in the past decade. Buyers now expect companies to use their influential positions to change the environment and society. As a business owner, you might be thinking about whether or not cause-related marketing is the best strategy for your brand?
A Quick Look at the Facts and Figures
According to a survey, 90% of consumers say they would prefer a brand that has partnered with a cause. 90% may sound a lot, but figures can be misleading too.
What people say they do is not always necessary. Asking a question like 'will you change brands if another company offers the same product partnered with a charity?' is sensitive and can lead to social desirability bias in survey respondents.
A statistical calculation for the social desirability bias in the cause marketing survey had interesting results too. Results showed that out of 90% of consumers who claimed they would switch brands for a charitable cause, 58.5% had most likely over-reported. They might not switch brands.
To conclude, consumers might not be as charitable as they show in surveys. So, you might want to reconsider cause-related marketing if your ultimate goal is to increase your product sales.
Benefits of Cause-Related Marketing
Cause marketing enhances the exposure for you and the partners alike. There are many other benefits that both the partners can experience:
Increase in brand loyalty for both partners
Sale enhancement for both brands
An edge in the competition with other brands
A unique approach to marketing for partners
Free publicity for the cause, such as press coverage, free reviews, etc.
Increase in credibility for the cause
Building reputation for both the partners
Cause-related marketing increases the social responsibility and the social image of both partners. This expanding awareness for your cause helps build customer support and, in turn, can enhance fundraising.
How to Build a Cause-Related Marketing Strategy
Let's take a look at some effective cause-related marketing strategies.
1. Be authentic
A cause-related marketing campaign has to be genuine to be successful. This is possible when the cause is in line with the brand's ethos.
For example; Tata Tea's Jaago Re campaign has seen a lot of initiatives since 2009. The objectives have changed through the years, though. The very first reminder of the campaign was for citizens to vote and elect their leaders. The recent campaign is also in sync with the brand's ethos where they talk about women's empowerment 'choti is shuruat'.
Tea symbolizes waking up to new beginnings, and so does the campaign in each of their initiatives.
2. Follow the campaign cause
Brands should consider mirroring what their campaign talks about. It should not only be about raising funds. Integrate the social good in your business as well. This will make the campaign more authentic and will not look like just an addition to other marketing strategies.
The same Tata Tea Jaago Re campaign picks up social issues when they are in the air. Encouraging people to vote to choose the best leader or boosting women to live their dreams has been their motto in other advertisements as well. They openly embrace changes in society and preach to people the same.
Brands should not be afraid to take a bold stand for their cause. Consider investing in a marketing budget that improves the number of assets that are to be sold. Your marketing assets are what you will be selling, and when done right, your cause marketing funds will help cover your own marketing budget.
3. The clever and original approach
Grabbing consumers' imagination and attention encourages them to get involved. This step is crucial for cause-related marketing because the focus is not just on communication but also on participation.
The best cause-led campaign is the one with the original approach to put forth an issue that connects with humans, has an emotional trigger, and a basic call to action. The CTA should be such that it impacts the audiences not just leave them as onlookers.
A cause-related marketing example of a women's shelter would not work for a liquor company. The partnering brands should feel that the cause is meaningful and adds to the customer value. Align yourself with the companies to make more sense of the campaign.
Conclusion
Does cause-related marketing really work with a strategy? It only depends on the dedication of your business plans to be in the partnership.
Building a cause-related marketing strategy needs a genuine effort to be coherent and build a win-win situation for both parties. Rather than prioritizing profit-making, you should use the partner company's influence to make a real impact on your consumers.
In a non-profit sponsorship, build a cause-related marketing strategy with a genuine approach to making the most out of the partnership.
FAQs
1. What are the risks of a cause-related marketing campaign? 
Brands must choose the cause wisely. Choose a cause that fits your values and not just talks about topical issues. This might lead to a decrease in the authenticity of your brand. Brands should be re
2. What brands use cause marketing?
Cause-marketing surfaced more during the pandemic. Many brands recognized the importance of charity and giving back to society. They saw the impact of cause-related marketing on consumer opinion. Some of the brands using cause marketing: are Uber, Starbucks, Jetblue, Tata, and a few others.

3. What is cause-related promotion?
Cause-related marketing (CRM) is a mutually beneficial collaboration between a corporation and a nonprofit designed to promote the former's sales and the latter's cause. American Express first coined the term in 1983 to describe its campaign to raise money for the Statue of Liberty's restoration.

4. How does cause-related marketing increase sales?
A study by Cone and Duke University reported that cause-related marketing could increase 74% sales in certain categories of consumer goods. Consumers spend twice as long looking at cause-related ads than generic corporate ones.

5. How does cause-related marketing work?
Cause-related marketing can improve customer loyalty to a great extent. Customers are more likely to be loyal to a brand they believe is committed to a non-profit organization or cause. Increasing a customer's loyalty by just 7% can increase lifetime profits per customer by 85%.