Content
How To Become A Copywriter (With No Experience)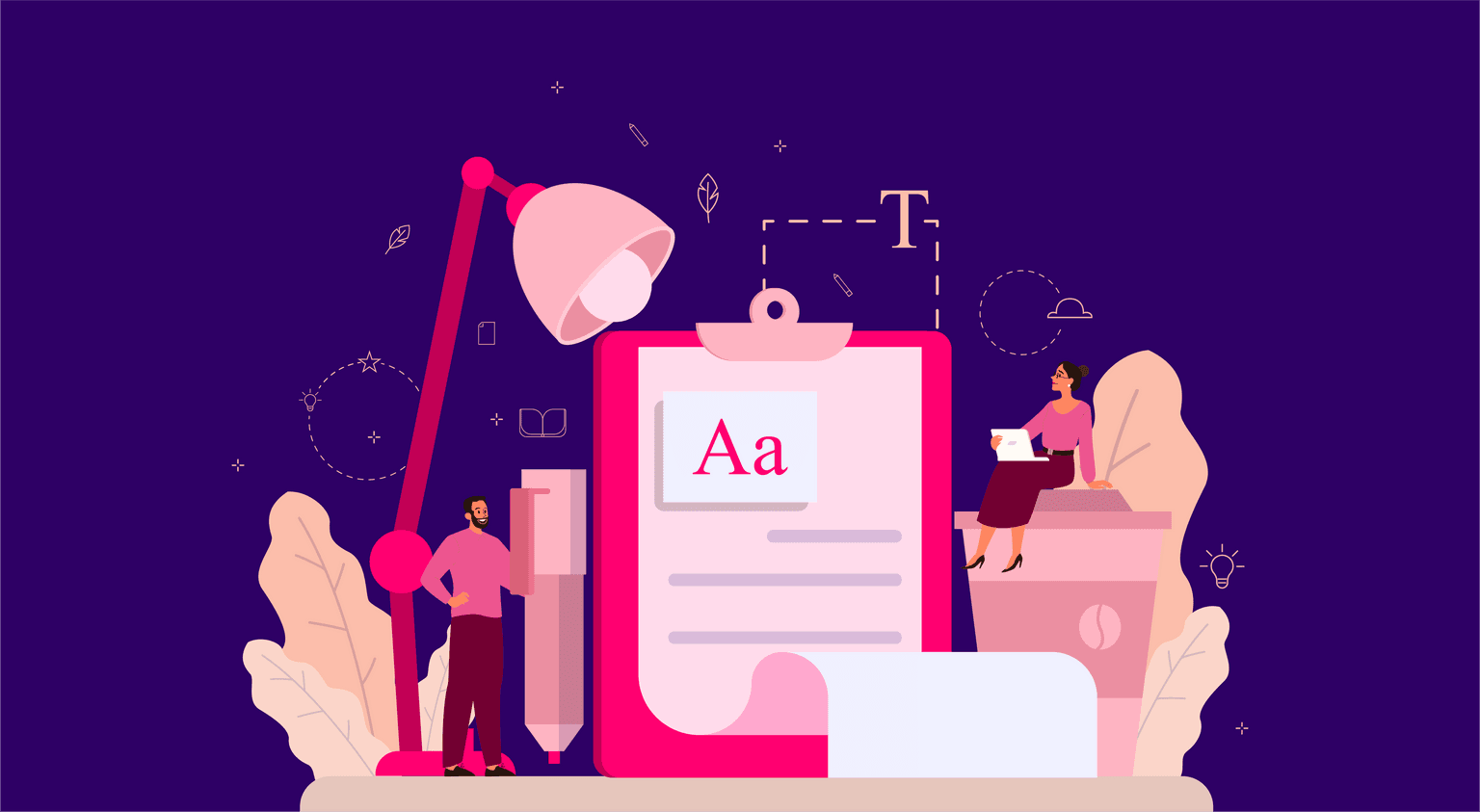 Table of Contents
What Is Copywriting?
Who Can Become a Copywriter?
Scope of Work In Copywriting
How To Become A Copywriter With No Experience?
Conclusion
Key Takeaways
FAQs
Copywriting is probably one of the most lucrative jobs anyone could hope to land. However, most newbies often wonder how to become a copywriter with no experience. Well, you could always work as an unpaid intern. Nevertheless, the good news is that you don't need a formal education to get started. Did you know that some of the highly successful copywriters never stepped into college? That's my story , though I made up for it by being a voracious reader, and writing followed naturally.
Copywriting is deploying words to increase the sales of a product or service. It also helps give a distinct voice to your brand. Although it sounds so easy, when it comes to jumping into the fray, people want to learn "How to become a copywriter"? Some people describe copywriting as an art that involves writing the text for a marketing copy or the primary pages (landing, product, footer) for a website. Copywriting is essential for popularizing a product or service, broadly termed marketing.
Often referred to as sales copy or marketing copy, this text is intended to raise brand awareness and increase traffic to a website's call to action (CTA) button. The ultimate goal of copywriting is to persuade a user to become a paying customer.
Who Can Become a Copywriter?
As long as they have a knack for the written word, anyone can become a copywriter. No fancy degree is required; though an undergrad degree in English will certainly be helpful. The most important thing is to adjust your style to meet the client's needs. To be successful in marketing, you must be an effective communicator.
Remember, no institute or academy will teach you how to be a copywriter. But, with excellent writing skills, you should be able to manage on your own. Of course, you must collaborate with the product, sales, and marketing teams to convey the benefits of the brand to the customers. On the flip side, copywriting is a highly competitive field, and unless you develop some special knowledge and skills, it is difficult to survive for long.
Scope of Work in Copywriting
Copywriting is all about creativity, and this is why it's challenging and not always fun. Copywriters work for or with advertising agencies to create catchy copy and slogans to convey a concept. If you hope to become a successful copywriter, you must start by building up your portfolio. Although copywriting is a broad term, there are several job profiles like marketing copywriter, technical copywriter, creative copywriter, and SEO copywriter. Specializing in any one of these should help you get a firmer footing.
Employment opportunities are abundant, and it should be easy to get hired by an advertising agency, PR firm, commercial TV or radio, advertisement film producers, print media, and any number of market survey and research companies. All of them fetch a handsome salary with matching perks.
How To Become A Copywriter With No Experience?
It can be pretty challenging trying to get a job as a copywriter with no experience to back you up. Well, everybody started somewhere, and you will, too. You must be willing to be an unpaid intern with a company to learn the ropes. After six months as an intern, you may qualify as a junior or trainee copywriter paying a salary or stipend. If no company is willing to take you on as an intern, you may wonder how to become a freelance copywriter, which is a step in the right direction.
To become a freelance copywriter you must hone your writing skills, including grammar and spelling. While at it, improve your research skills as well, as you will have to research numerous topics in the course of your job as a freelancer. You may want to become a guest blogger, and writing a few blogs can give you the exposure and experience to hone your copywriting skills.
Conclusion
In summary, it is not a huge task to become a copywriter, but before you start, ensure you have all the skills required to do so. For a freelance position, you need to have a backup of previously done work so that your future clients take you seriously. For your first job, ensure that you learn well on the job so that you can use that experience and knowledge for the future.
Key Takeaways
While an inexperienced person cannot land a copywriter job, how do you gain experience without a job? The best way to start your career as a copywriter is to be an unpaid intern to get the hang of things. Working as a freelancer is another option where you need to be self-taught. Once you gain some experience finding a well-paying job is easy.
FAQs
1.

How do I enter into the advertising copywriting domain with no experience?
1. Start by becoming paid or unpaid interns.  
2. You may also want to focus on any niche market with no distractions from what others in the field are up to
3. Learn the nuances of the trade including improving your word power and writing compelling copy no recruiter can refuse
4. Start early (while still at college)
5. Above all, a never-give-up attitude is what helps you succeed
2.

Do I need a formal degree to become an advertising copywriter?
Although recruiters do not insist on a formal degree, having at least a Bachelor's degree in English is a distinct advantage. If English sounds too dull, you may want to pursue a course in journalism or any other related major. Advertising companies have hired high school diploma holders simply because of their outstanding language and communication skills.
3.

Is copywriting a well-paying job?
Copywriters are in demand all the time. The pay is pretty impressive and the perks quite liberal. In India, beginning salaries range between Rs.3,68,000 and Rs.10,00000 (for experienced copywriters) per annum. It is not uncommon for seasoned copywriters to get lucrative offers with six-figure salaries.  
4.

Are copywriters in high demand?
There is always a demand for skilled and experienced copywriters. The demand is especially high for web content writers who craft compelling copy for the landing pages, home pages, product descriptions, subscription mailers, sales letters, etc. 
5.

As a beginner, how to become a copywriter?
There are opportunities galore on the Internet. All you need to have is a burning desire and the willingness to put in the effort. Hone your writing skills, before which you should learn how to research topics online. Start by writing a simple copy, which should be more conversational than formal. You may want to practice some copywriting exercises to help you gain mastery.