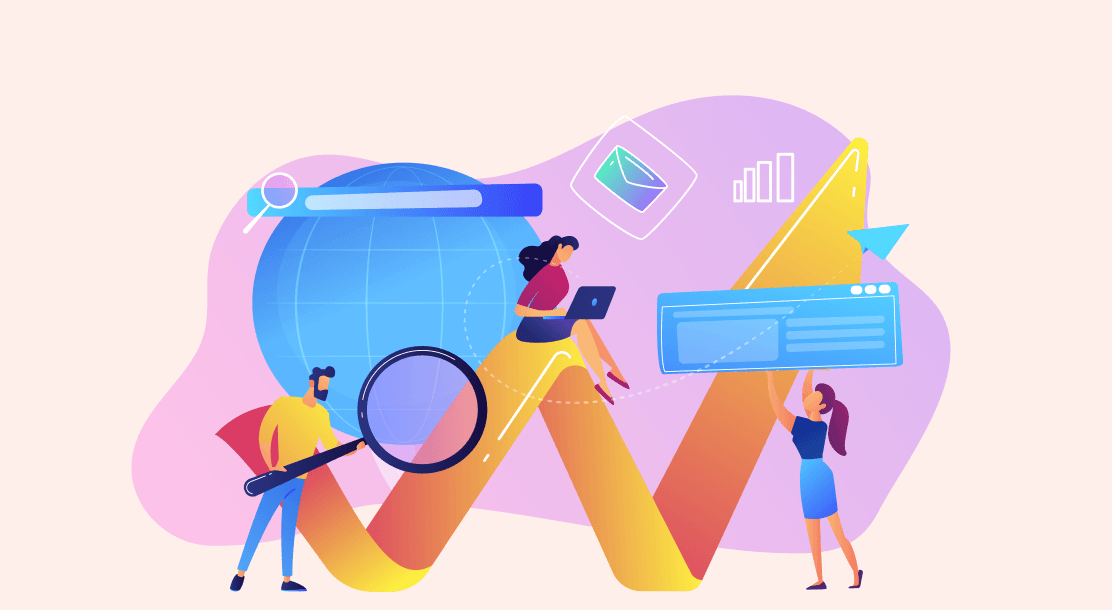 This is the age of technology. Why do we say this? Well, how much spare change do you have now as you read this blog? Not much, right? That's because we are all becoming very adept at making online transactions.
This blog will address how digital marketing agencies have evolved with technology. It includes thoughts and quotes from some of the country's top content and digital marketers. These include Harshil Karia, Founder, Schbang; Rammohan Sundaram, Country Head and Managing Partner, DDB Mudra; Karthik Nagarajan, Chief Content Officer, Wavemaker; Sidharth Rao, Chairman, Dentsu Webchutney.
Digital Transformation Over the Years
If you look at the last few years, the fields of digital marketing, advertising, and content creation have seen a complete overhaul. Digital agencies are now everywhere and are involved in content creation and user-generated content (UGC). Content reach was a massive challenge for agencies in the past, but that is not the case today.
In Rammohan Sundaram's words, the field of content marketing is firmly in the hands of the consumer. No one else can control it now. In all practicality, the end-user can make or break a brand's content and image, irrespective of what a digital agency or the client thinks of their marketing campaign. He adds that today, one of the most common requests is to create "viral content."
"The art of creating viral content is not in the hands of an agency specifically. While all the technological innovations are valuable and trustworthy, the art of getting anything viral on the Internet still lies in the hands of people—people with real emotions and values," says Sundaram.
He highlights the incident where an American Airlines employee danced on the tarmac to entertain a crying baby and how the incident went viral within minutes. In fact, it contributed to increasing American Airlines' stock by around $6-7!.
Imagine how things have transformed. Such viral content will eventually reach someone living in a remote village in a distant country. This is the true power of technology when merged with content creation and marketing.
The Agenda of Content Marketing
Today, content and digital marketing revolve entirely around storytelling, whether you create a brand story, a product story, or a service story. The product or service being highlighted is secondary. As Sidharth Rao says, the end-user is still emotionally and mentally motivated to buy a product regardless of the technological innovations. No technology, no matter how advanced it is, can change that.
Harshil Karia believes that the audience is also instrumental in how digital agencies and content marketing work towards improving the brand's image. He believes that any type of content can be created to promote a brand or service to the end-user. Karia also observes that content marketing humanizes the brand voice and eventually convinces the end-user that the brand is highly approachable.
The Holistic Evolution of Marketing
Despite how evolved marketing is today, Karthik Nagarajan believes that the fundamental principles of the profession have not changed. What has changed is brands' ability to reach out to a broader audience with more advanced technology. And this has upped the ante for digital marketing in general.
Today, consistency is the key to ensuring that your marketing campaign reaches the right customer. When merged with the right content, technology can push your campaign to the next level. As a result, your brand is more human, representable, and has a touch of emotion that sits very well with the customer.
In Summary
Whether it is technology or content, one cannot deny the fact that digital marketing agencies have evolved. Today, content has become the axis around which the marketing world spins. And it will continue to do so for a long time.
Note: This blog is an excerpt from a session on Evolving Agencies: Moving With Technology and Creative Power with Harshil Karia, Founder, Schbang; Rammohan Sundaram, Country Head and Managing Partner, DDB Mudra; Karthik Nagarajan, Chief Content Officer, Wavemaker; Sidharth Rao, Chairman, Dentsu Webchutney. The session was part of Elevate–a global virtual content summit organized by Pepper Content, bringing together industry leaders in content marketing.