Content
20 World-Class Copywriting Examples You Need to See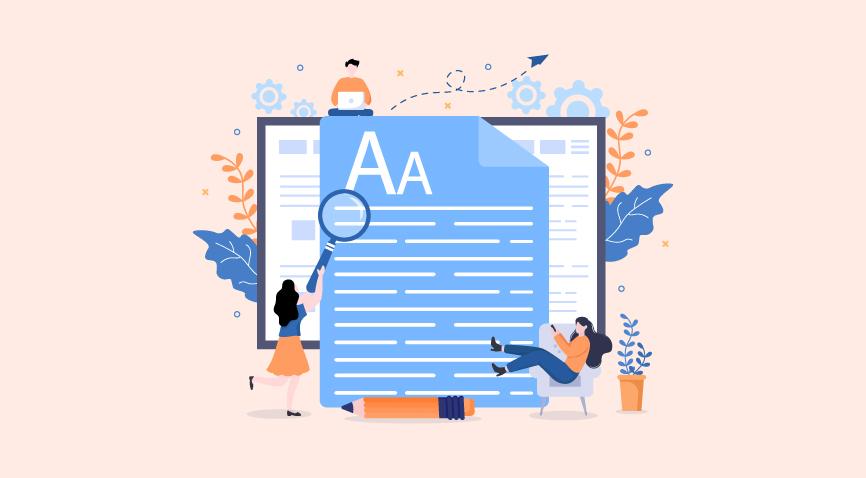 Table of Contents
Introduction
Things to include in a world-class copy
20 world-class examples of copywriting you need to see
Key takeaways
Conclusion
FAQs
Whether it is creative writing, story writing, or content writing, a writer constantly needs to brush their knowledge of their specific niche time and again. Learning more about your area of work is essential, but so is seeking inspiration. A lot of content and copywriters maintain a swipe file full of great copywriting examples. The swipe file is like an inspiration bank, which they can refer to when hit by writers' block. Good copywriting is a perfectly crafted amalgam of well-written content that is optimized to build brand awareness and also converts potential buyers into actual customers. Added to this mix, is an essential element of 'learning from existing creative copy examples'.
Things to Include in a World-class Copy
A sales copy is only as powerful as the copywriting portion of the page. Writing a compelling copy reflects your clarity of what services your brand is providing, while an uninspired copy might indirectly push your potential buyers towards your competitors. A copy is not about the 'writing style' of the copywriter. Even if a copy is not stylish and elegant, but it establishes trust, builds relationships, and sells, it is a great copy. Before we dive into observing some of the great copywriting examples that exist, let's take a look at things that should be a part of a world-class copy:
Readability is key. A good copy does not have to impress people, it has to reach out to them. Readability should be embedded throughout it. The easier it is for people to read, the longer it can hold their attention span.
Keywords are a must. Without using keywords in your copy, you cannot expect it to show up on search engines.
Make use of bullets and lists. It is generally easier for people to navigate through text smoothly when some parts of it are in the form of bullet points and lists. Strategically make use of bullets in your copy.
Include strong nouns in your text. Instead of using adjective-noun pairs, add in clear and strong nouns.
Add clarity of voice to your copy. Be blunt and clear. If your copy is plain but to the point, it will save the customers time and help them make a clear decision.
With the use of verbs, tell the reader what can they do with your product or service. Verbs generate a clear CTA.
Include numbers, figures, and statistics where necessary. Numbers always sell.
20 World-class Examples of Copywriting You Need to See
Whether or not you have maintained a swipe file of copywriting brief examples, here are some great copywriting examples that will inspire you and help you create a masterful copy in the future.
1. Everlane's product category page
One of the best creative copywriting examples is the product category page for sneakers on Everlane's website. Everlane is a sustainable clothing and accessories brand. Their USP is transparency and accountability. They amplify this trust factor by clearly outlining on their product page, how every element of their sneakers is produced- ranging from the sole, laces, linings to the leather. Their product category pages display a detailed explanation of the steps involved in manufacturing a 'low-environment impact' Everlane sneaker.
2. Ad Council's landing page
Another impressive one, on the list of creative copy examples, is the 'Because of You' landing page on Ad Council's website. The text on Ad Council's landing page is a clear call-to-action for teens. It aims at making them consider the impact they might have on others. The landing page has flashcards that explain behavior and advise the reader on how and what kind of effect it would have on others. The most creative part of their copy is the 'Be the Change' section that has a self-reflection question-answer format, for readers. This copy interacts with the readers and compels them to take a certain action. Their anti-bullying message in the form of a partnership with Kingdom Hearts is also remarkable.
3. Translators Without Borders' digital ads
Translators Without Borders demonstrates crucial messages in the form of simple and explanatory digital ads. They show and tell, through their copy. Direct statements, clear communication, and demonstrative images are what make their ads creative copy examples.
4. BrewDog's Beer Tweet
One of the crispest twitter creative copywriting examples belongs to BrewDog. With a sharp statement and a video, they launched their Double Punk beer on Twitter. With a limited number of characters, making good use of the formula- subject, description, subject, description, and call to action, is what can be learned from BrewDog. Their tweet also generates a call back to one of their popular beers – Punk IPA.
5. RXBAR's packaging copy
One of the marketing copywriting examples that should make its way to your swipe file for sure, is RXBAR's product packaging copy. Emphasizing their promise of transparency and directness, RXBAR lists the main ingredients of their products on the front side of the packaging, in large font. This defines their brand's value and gives their products a distinct identity.
6. Heinz Ketchup's tagline
'Pass the Heinz' says it all. With creative fictional ad man Don Draper, Heinz created an ad that struck the right chord with ketchup lovers. Ketchup-less fries, burgers, and steak, Heinz's ad championed what is known as the first-ever 'reverse product placement'. The tagline itself is extremely catchy and grabs your attention by remodeling the commonly used phrase ' pass the ketchup'.
7. KFC UK's chicken shortage copy
KFC UK did a really great job when faced with a severe chicken shortage in the year 2018. They jumbled the letters of KFC to make FCK. It was a good decision on the brand's part to apologize for the shortage, but it was really the copywriters who made it into something hilarious and enjoyable. They combined edgy and witty to produce a response that earned them more publicity and goodwill. It is by far one of the best creative copy examples of how to revert a possibly drastic situation.
8. Brooklinen's wordplay
Brooklinen, a bedding company, made a twisted and smart move, with their email wordplay. A marketing intern at Brooklinen, mistakenly sent a Black Friday marketing email to one of his colleagues, in order to seek approval for it. But accidentally the email went viral. This caused several buyers to purchase more products than they actually might have wanted, owing to the idea of discounted prices during a sale. It was later confirmed that the email wasn't a mistake, it was a conscious effort on Brooklinen's part. And the genius strategy earned them surplus profits. Not only this, Brooklinen makes bed shopping so much fun with their wordplay on the website text.
9. Chubbies' humorous content
Chubbies is the most fun and humor-soaked clothing brand you would ever come across. Funniest marketing? Chubbies has got it covered. From jokes, memes, product pages, quirky product descriptions to light-hearted emails, Chubbies are a brand that is so creative and innovative in their marketing style and strategy. What makes their emails and product pages one of the great copywriting examples, is being true to their voice and enjoying the process of crafting a copy. Their voice reflects who they are as a brand and who they want to cater to. Quite literally, a brand built around humor and fun.
10. Tuft and Needle's landing page
A visual delight, Tuft and Needle's landing page speaks for their brand. When you visit the website, an email popup will direct you to another page titled, '12Reasons You Haven't Bought From Us…Yet'. The twelve objections that this landing page poses to you, are fun to read and indulge in. A rebuttal follows each of these reasons. With their breezy and conversational copy, they first try to familiarize you as a buyer. Instead of a usual FAQ page, they give you questions to ask upfront and also answer them for you.
11. Talking Shrimp's email copy
If someone has mastered the art of email writing, it's Talking Shrimp's Laura Belgrade. Talking Shrimp undoubtedly has the best email conversion rates and that's for a specific reason. Like your best friend would sit and have a conversation with you, Talking Shrimp's emails grab your attention and affection with their honest, genuine, fun, irreverent tone. There is a humor and there is intimacy as well. The subject line is so designed that it shakes your curiosity and you feel as if the person writing the email knows you better than your next-door neighbor.
12. Masterclass' landing page
The masterclass is popular for its video lessons from the world's leading experts in different fields. Not only is their website artistically designed, but their landing page also makes good use of every formula. There is- a clear call to action, almost negligible navigation distractions, images, and videos are included, treasures and trailers for courses, breakdown of pricing, etc. Their pages for course introductions also include- testimonials, client achievements, etc.
13. McDonald's' FAQ page
If you are on the lookout for inspiring and great copywriting examples for a brilliant FAQ page, McDonald's is the right website to checkout, for more than just what's on the menu! McDonald's has a really detailed FAQ page, with a search for a question bar. They have outlined your innermost queries about your burgers and more, in the form of hypothetical questions with detailed answers to each. Not only does their FAQ explain what's on their menu, what ingredients go into making that delicacy but also, how your regular coffee is different from espresso and why they don't call their shakes, milkshakes. These questions are not just engaging and fun, but they also address the customers' concerns. Smartly enough, McDonald's includes keywords and keyphrases into the content of these questions.
14. Innocent Drinks' Webpage
Clarity about themselves is what makes Innocent Drinks' webpage such a classic copy. They clearly outline their process of packaging. Engaging headers and the brand's mission infused into the first sentence of the landing page, their copy conveys their mission. They don't just use recycled material in their packaging, they make sure they communicate this with their buyers. It is a story and emotion-driven approach.
15. MailChimp's homepage copy
One of the most successful automation platforms in the world, MailChimp knows how to explain its benefits to the audience. One of the creative copy examples, to learn a thing or two from, MailChimp's homepage clearly tells the audience how will they benefit from purchasing one of the plans's offered by MailChimp. Simplicity is key, in their copy. It is great if your product or service is high-end technology and has a splendor about it, but it stands useless in front of an audience who can't understand what it does. Explain in your copy, what the audience or buyer is going to get out of your product or service.
16. Firebox's product description
Another great avenue to employ the best of your skills is in crafting a convincing product description. Their homepage as well as descriptions read smoothly. They have a knack for finding your problem and supplementing it with a solution. They make that solution sound so perfect and tailor-made, that you can't refuse. Strong content lies at the core of their perfect copy. This includes strong verbs, adjectives infused with action and an attempt at understanding your needs as well.
17. TESCO's product copy
What's more appealing than beautiful and sophisticated packaging? A well-written product copy. And TESCO has nailed the process. Whether it is cheese, soap, sausages, TESCO makes sure that their copy is packed with good humor, and their messages are powerful enough to last in your memory, a really long time after you've moved on from their webpage. Their sentences are extremely short, sometimes they just use phrases. But the message that they are conveying is powerful and precise. It is also an appropriate style for TESCO owing to the audience it caters to. Not all brands can cut down on their sentences as the text may come across as unclear.
18. Thumbstack's Email
Thumbtack's 'Keep Your Brain Busy' email is an interesting copy to learn from. They craft emails that lead to conversions and will not be just read and dumped to the bin. Their copy identifies the issue being faced by the reader and provides them a solution that is easy and accessible. What they materialize on is the currentness of the event or problem they are offering a solution for. The solution should be timely as well. A good copy addresses your problems and issues, a smart copy gives you solutions for those problems but an excellent copy does some of the decision-making for you, as well. Thumbtack has expertise in helping the audience make decisions along with them.
19. Ford Bronco's Instagram post
While introducing the newest generation of Broncos, Ford designed an impeccably nostalgic and beautiful post for their Instagram page. As a part of their lead-up to the new-gen Bronco's release, an Instagram post with the image of the two-door Bronco, the four-door Bronco and the all-new Bronco sport was uploaded. The caption text reads- "Three's a family". Short, crisp, and a call back to its previous models of the Bronco, Ford presented this model more as a legacy than a stand-alone. Their Instagram post was a great example of punchy and packed copywriting blended with the use of good and minimal visuals. Their Instagram post does not consist of a good text and a good visual but one where the text and the visual seamlessly complement each other.
20. Recess' product copy
Another excellent product copywriting example is CBD-infused seltzer Recess's product copy. Their website product copy tells the buyers what Recess isn't. Yes, you heard that right. Recess has a unique and quirky way of conversing with buyers. They believe that the consumer is always told what they want, what the product is, what the service provides- it is time someone turns around the conversation to, what the product isn't. Recess' approach is like a breath of fresh air.
Key Takeaways
Good copywriting is a perfectly crafted amalgam of well-written content that is optimized to build brand awareness and also converts potential buyers into actual customers.
More than being stylish and impressive, a copy needs to establish trust, build relationships, and sell.
A balanced copy interacts with the readers and compels them to take a certain action.
With a limited number of characters, making good use of the formula- subject, description, subject, description, and call to action, you can craft an engaging copy.
A good copy addresses your problems and issues, a smart copy gives you solutions for those problems but an excellent copy does some of the decision-making for you, as well.
Strong content lies at the core of a perfect copy.
A copy packed with good humour, lasts long in the audience's memory.
Explain in your copy, what the audience or buyer is going to get out of your product or service.
Transparency, directness and clarity of voice are the key ingredients of a good copy.
Conclusion
Whether you are a pro at copywriting or you have just started understanding what a copy is, these great copywriting examples are a good source of inspiration and observation for your future work. Create a swipe file and include copywriting examples that you find relevant to your niche or want to learn something from.
FAQs
1. What is beginner copywriting?
Beginner copywriting includes excelling at short-form copy first, conducting research, practicing how to write the way you talk, building your own swipe files, and learning from good existing examples of copywriting.

2. How to choose a copywriting niche?
Consider your past experiences while choosing a copywriting niche for yourself. Once you are sure that you have the right skills, experience and you also are interested in a particular niche, you can create a niche diamond and start doing some market research. After thorough market research, the next step is to shortlist brands. 

3. What type of copywriting is in demand?
Landing page copy and email copywriting are increasingly in demand currently. While website copy is a one-time project, email copywriting is in high demand and is required more frequently. A lot of copywriters specialize in exclusively writing email copies.

4. What are the most profitable copywriting niches?
Some of the most profitable and popular copywriting niches are- cryptocurrency, SaaS, alternative health, education, real estate, technology writing, finance, and CBD products. Other highly demanded niches of copywriting include ebooks, white paper, product descriptions, and video script writing.

5. What is Amazon copywriting?
Amazon copywriting is a product listing that is written to encourage shoppers to buy your product.