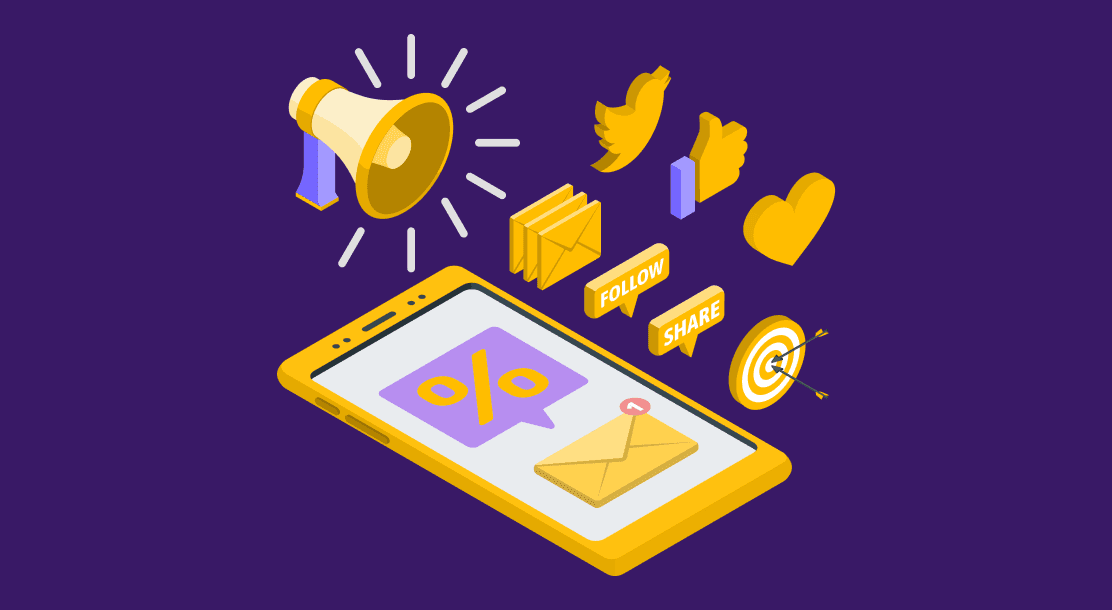 HUL dropped the word 'fair' from its name but will it be enough to undo the damage? Has the new Fair & Lovely marketing strategy affected its brand positioning?
Table of Contents
The Age-old Obsession With Fair Skin

The Outcry Against Fair & Lovely Marketing Strategy

Market Segmentation of Fair & Lovely

Why Fair & Lovely Became Glow & Lovely?

The Rebranding Impact on Fair and Lovely Brand Positioning

Key Takeaways

Conclusion

FAQs

In a revolutionary decision taken on June 25, 2020, Hindustan Unilever Limited (HUL) announced that it would rename its age-old product Fair and Lovely to Glow & Lovely. The product from the men's range was renamed Glow & Handsome.
The globally renowned FMCG giant also removed words like white, whitening, light, and lightning from its packs, promotional messages, and communications.
The move led to a change in the fair and lovely marketing strategy, mainly because of the USA's strong protests against racial discrimination.
It also faced prolonged backlash on social media for stereotyping skin tones in India and portraying unrealistic beauty standards. Let us look at the reasons behind this move and how it impacted Fair and Lovely brand positioning.
The Age-old Obsession With Fair Skin
​​
Do you remember the fairy tale named Snow White and the Seven Dwarfs? One of the earliest stories portrays the obnoxious idea of fair skin being more desirable. In the story, Snow White's stepmother becomes dangerously jealous of her, as she was admired by many for her fair complexion and beauty.
In the 21st century, it is inconceivable and unforgivable that we are still struggling with skin color issues, specifically in India.
The obsession with fair skin starts in the womb. Women are instructed day after day to have food items like beetroot, saffron milk so that the newborn baby has a milky white complexion.
Further, from the moment a child is born, parents and relatives start talking about the child's skin tone, and it goes on. No wonder the fairness creams industry has grown in leaps and bounds over the years.
One of this league's most prominent and best-selling names is HUL's Fair & Lovely. The product reportedly generates $500 million every year from sales only in India. Apart from this, the brand is also sold in Indonesia, Bangladesh, Pakistan, Thailand, African countries, and other regions across the globe.
The Outcry Against Fair & Lovely Marketing Strategy
For a country like India obsessed with fair skin tone, Fair and Lovely marketing strategy, its advertising style, and phraseology have always shown how women with darker skin face challenges while searching for the right partner or job. But, things drastically improve in their lives after they start applying this fairness cream.
Furthermore, when beauty icons like Aishwarya Rai, Juhi Chawla, Padmini Kolhapure endorse a particular beauty product, people start believing in its credibility. The outcome is an escalated growth of Fair & Lovely.
One of the most popular ads of Fair & Lovely was the one that featured Indian actress Genelia D'Souza. The advertisement showcased that she becomes fair by applying this fairness cream, gains confidence, and gets selected as a commentator alongside renowned cricketer, Srikant.
Another commercial featured a father facing financial challenges and thinking, "I wish I had a son," while his demoralized and dark-skinned daughter looks at him helplessly as she cannot support her family. The next scene shows the daughter after using Fair & Lovely – now, beautifully dressed as a flight attendant and taking her father to a 5-star restaurant.
HUL faced severe criticism for these advertisements. It triggered extreme outrage in people against such products, their unrealistic claims, and celebrities endorsing them.
Market Segmentation of Fair & Lovely
According to a report published in 2017 by a research firm called Global Industry Analysts, by 2024, the worldwide spending on skin lightening is projected to triple to $31.2bn (£24bn).
The report further states that the driving force behind it is the stigma associated with darker skin. Also, the rigid cultural perception correlating lighter skin tone with good looks and personal success is another reason.
What did wonders for Fair & Lovely was the successful implementation of selective targeting therapy.
HUL did the market segmentation of Fair and Lovely after a thorough study of the geographic and demographic requirements. The product's advertisements kept hammering with terms like 'gori twacha', and as a result, people welcomed the product, and thus, Fair & Lovely evolved as one of the leading fairness creams.
For Fair & Lovely, the target consumer profile is 18-35 years of age, and the bulk of its users are in the 21-35 category. It is sold in the majority of developing nations around the world.
Additionally, Fair & Lovely also enjoys competitive advantages because of some key reasons:
It is part of a reputed brand called Unilever.

The products are easily available for customers belonging to the bottom of the pyramid.

It has an excellent distribution strategy that ensures that the product is available even in the remotest locations.
Why did HUL Rename Fair & Lovely to Glow & Lovely?
According to the All India Women's Democratic Association (AIDWA), the Fair & Lovely advertisements were offensive. The portrayal of women in them was demeaning and false. Activists from different associations began objecting to the Fair and Lovely marketing strategy. They began to speak out against Fair & Lovely, not just in India but on international platforms too. Even the common public found these absurd.
Multiple online petitions and signature campaigns demanded a ban on the product. A few examples of such campaigns include:
● In 2016, three students at the University of Texas, Austin, commenced an Instagram campaign and named it Unfair & Lovely. It was a play on the name of India's most popular fairness cream. The #unfairandlovely hashtag welcomed people with darker skin tones to share their stories and photos.
● In 2009, Chennai-based Kavitha Emmanuel initiated a campaign called Dark is Beautiful. She is the founder-director of an organization called Women of Worth, which works in the field of women empowerment. This particular campaign was launched to fight the toxic belief that an individual's worth is measured by their complexion.
● Inspired by the Black Lives Matter movement, Chandana Hiran, a 20-year-old woman from Mumbai, filed a petition on change.org against HUL. Within two weeks, it garnered more than 15,000 signatures.
But when it comes to an actual admission of wrong and a change of conscience, little happened until 2012, when HUL made the announcement.
Then, in 2014, the Advertising Standards Council of India banned adverts that depict people with darker skin tones are inferior to those having a fair complexion. But the question remains that it took a racial uprising on a global level for these brands to understand this.
The Impact of Rebranding on Fair and Lovely Brand Positioning?
Owing to the severe and continual backlash faced by HUL, it rebranded its bestselling cream. But did it influence the brand's market position?
The answer is an absolute yes. When it comes to Fair and Lovely brand positioning, this move has proved disastrous for the brand, which is considered the biggest player in the fairness cream segment. Not only the product sales were affected, but HUL shares suffered critically.
According to market experts, Fair & Lovely's key proposition has always been fairness. The message was clear that your complexion could become a few shades lighter by using this product. However, the same brand now offering 'glow' sounds vague. They need a better way to explain the benefits of the product.
Additionally, if a brand is marketing a product internationally, it requires a clear understanding of each demographic and geographic standard and requirements. For example, most of the western population use self-tanning lotions. So, it may feel strange for them to use skin-lightening creams.
Key Takeaways
After decades of earning skyrocketing profits, suddenly, FMCG brand HUL declared that it would remove the words fair or fairness from all its products.

Our society does not need a fairness cream like Fair & Lovely to reinforce our deep-rooted fixation with fair skin.

A product that simply permeates an inferiority complex based on skin tone should not be available in the market in the first place.

A product that promotes itself as a cream providing a fair complexion, changing its name cannot change the way people perceive it.

We do not have a dark-skinned model advertising for a beauty product. The brands can set an example by bringing a transformation in this and promoting the message that all shades are lovely.

It is about time that brands like Fair & Lovely stop promoting the perpetual obsession with skin color and celebrate the diversity of beauty.
Conclusion
After more than 45 years, HUL realized that its Fair & Lovely marketing strategy was not fair. While many rejoined the brand's decision, many pointed out that the brand is simply selling old wine in a new bottle.
It is high time that these brands stop misleading society. Every comment about fair skin or dark skin needs to stop. As responsible members of this society, we must begin the journey towards this change from our homes, where we can put such damaging beliefs to rest.
FAQs
1. What is the legal battle between Emami Ltd. and HUL about?
Kolkata-based Emami Ltd. has been selling men's fairness cream called Fair & Handsome. Shahrukh Khan endorsed it. Later, Emami changed the name to Glow & Handsome. HUL, too, renamed its product Glow & Handsome, which led to a legal battle over trademark ownership.
2. When was Fair & Lovely launched?
Fair & Lovely, a skin-lightening cosmetic cream, was launched by HUL in India in March 1975.
3. Which countries have Glow & Lovely products available?
Glow & Lovely products are available in India, Pakistan, Bangladesh, Indonesia, Malaysia, Singapore, Sri Lanka, Brunei, Thailand, and several other parts of Asia.
4. Who is the current brand ambassador of Glow & Lovely in India?
Popular Bollywood actress Yami Gautam is the current brand ambassador of Glow & Lovely.
5. Which are the Glow & Lovely products available today?
Glow & Lovely products come in different variants based on your skin's requirements:
– Glow & Lovely Winter Glow Face Cream
– Glow & Lovely Advanced Multi Vitamin Face Cream
– Glow & Lovely BB Cream Makeup + Multivitamin Cream 
– Glow & Lovely Natural Face Cream Ayurvedic Care+
6. Which countries have banned Fair & Lovely products?
Norway issued a complete ban on HUL's Fair & Lovely Brightening Moisturizing Solution and Advanced as these products failed to comply with the Cosmetic Products Regulation of Norway.
7. What is the Drugs and Magic remedies bill?
On February 3, 2020, the Ministry of Health and Family Welfare finalized the Drugs and Magic Remedies (Objectionable Advertisements) (Amendment) Bill, 2020.
It bans advertisement for products, which promote instant fairness, height improvement in children and adults, increases in memory and brain capacity, control premature graying of hair and aging skin. The amendment also proposes penalties, including a fine or jail term, or both.