Content
15 Best Sales Blogs Every Salesperson Must Read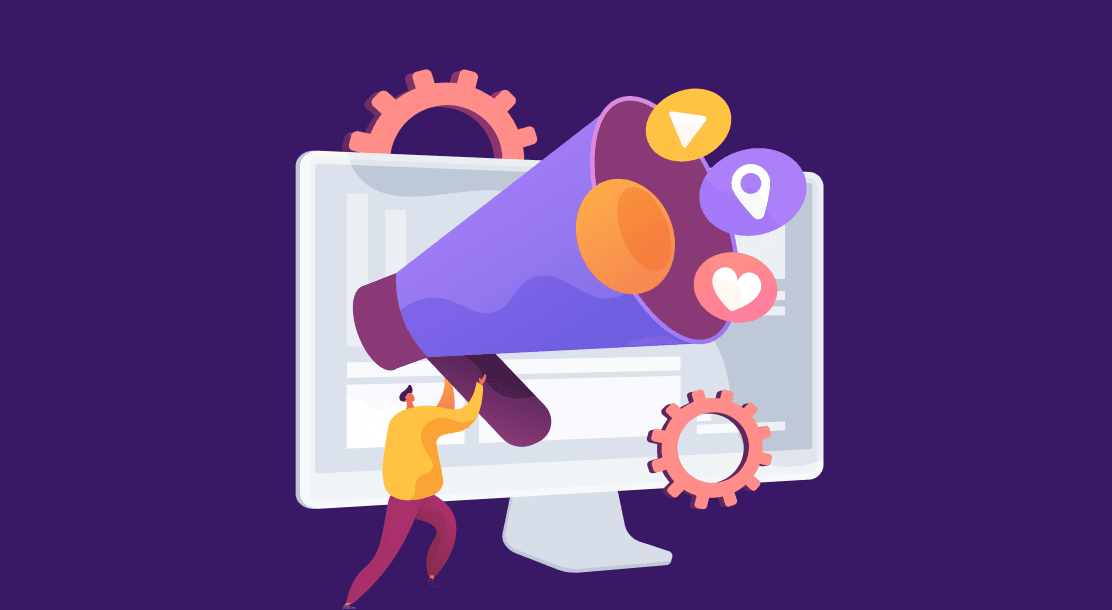 Table of Contents
Introduction
What is a Sales Blog?
Why is it Important to Read Sales Blogs?
Our Curated List of 15 Unmissable Blogs About Sales
Key Takeaways
Final Words
FAQs
The modern digital world brings many advantages for a business, like open markets, customer data, multiple channels, and much more. However, this digital world also means that the trends are constantly changing, which can be quite challenging for sales and marketing professionals. There are many ways to stay abreast with these changing trends. For sales teams to be always on top of their game, they must constantly add a new arsenal of strategies, tricks, and tools. One such solution is reading sales blogs that are available online and that you should be reading every day.
What is a Sales Blog?
Sales blogs are blogs written with sales professionals as the primary audience. Be it to grasp new lead generation techniques or enhance competencies to improve as a salesperson, top sales blogs help with all these and more. Not only are these critical for salespeople to read and internalize, but these blogs about sales are also important for bloggers, marketers, and other content creators alike. Some of these best sales blogs are also instrumental in generating new ideas that are actionable and result-oriented.
Why is it Important to Read Sales Blogs?
"The more you learn, the more you earn." – Warren Buffett
Reading and rereading the best sales blogs is indispensable for salespeople. Some of the benefits one can draw from reading top sales blogs are:
They help upskill the sales team
Learn new techniques and strategies
Understand what's trending in the market
Learn what has worked for others
Define new strategies
Streamline sales process
Stay abreast about new tools and technologies for sales
Our Curated List of 15 Unmissable Blogs About Sales
From blogs about the future of global sales to inputs on designing various sales tools to understand the market, to how to use data to your advantage, the sales intelligence blogs cover everything in sales to help your team always be better than yesterday.
A B2B sales platform, Sales Hacker, is one of the best B2B sales blogs. A community for B2B sales professionals, a platform for open discussions on B2B sales, a library of articles, videos, and podcasts on sales, Sales Hacker, offers everything to help sales teams grow. This platform even offers training programs for teams.
A traditional CRM solution provider, sales teams, are one of the most important users of Salesforce. The market leaders when it comes to the classic CRM solutions, Salesforce blogs are a great platform for professionals to find top sales blogs featuring the best sales professionals from across the globe. With a huge diversity of topics and an option to filter based on one's field of interest, the 360 Blog meets the requirements of all users.
A platform committed to bringing you the latest on sales from around the world, you can also find many cool downloadable contents on sales on this platform.
One of the best B2B sales blog platforms, Heinz Marketing, provides a global perspective on how sales and marketing should work in synergy to help the organizations grow. What's also unique about this top sales blog page is their weekly roundup of posts from around the world that are worth a read.
LinkedIn has been one of the most influential and instrumental platforms when it comes to global sales. Sales blogs, especially B2B sales blogs on LinkedIn, are the best mediums for sales teams to stay updated about the latest from the market. LinkedIn features many blogs about sales from various industry experts, from daily news to best practices to behind the scenes, and everything else.
From posts about InsideSales to analytical reporting about sales, the top sales blogs on this platform help sales professionals across the globe to stay updated on global trends. Their blogs have especially been helpful in the growth journey for tech companies from across the world.
Articles, posts, essays, interviews, and analytics from the sales world for the sales world, the blogs on InsideSales.com feature some of the best blogs on sales ever. With articles on sales and marketing that get updated regularly, there is a lot of content here that matches the needs of every professional sales role.
A unique blogging page by German company EC4U, this is a blog that exclusively focuses on the customer journey. With articles covering various aspects of the journey, this platform is a great resource for sales and marketing professionals alike.
Blogs on Closer IQ offer a detailed insight into sales recruitment and everything related to team management and career enhancement in sales. From cool tips about hiring the best team to learn about best onboarding practices, get answers to all this, and much more here.
A blog page that has helped many companies like Uber, SAP, and other startups build successful outbound programs; The Predictable Revenue blog is one of the best guides for brands looking to build their output program. Founded by Aaron Ross, an award-winning author with years of experience teaching companies about sales, this blog page offers a great insight into the latest B2B sales trends.
One of the best sales blog platforms, what makes the blogs from Gong Labs unique is their fact-based and data-oriented approach. From artificial intelligence in sales to analysis of industry data, this blog page is a must-read for all 'numbers' people.
An academy for sales professionals which provides special attention to B2B sales with their B2B sales blogs, Lead IQ offers an easy-to-find and understandable collection of posts for B2B sales professionals.
What is unique about this blog page? Well, you can learn all about sales from one of the most distinguished names in the sales world – Jim Keenan. Not only can you find posts on various interesting topics on sales, but you can also get answers to your questions directly on the #HeyKeenan section.
Find one of the largest collections of categories on the entire outbound process on the Outreach blog page. From insights about a sales professional's life to 'outbound sales tricks and tips', there are many tricks and tips in store for the readers.

Key Takeaways
Sales blogs cover various aspects of sales, from the customer journey to processes and more.
These blogs help teams stay updated with the latest trends from across the world.
They help in learning about the latest techniques related to sales.
Blogs about sales also introduce many cool tools that can help enhance sales productivity.
Tops sales blogs can also help companies in sales strategizing.
Final Words
While we have listed 15 blogs about sales here, many others offer great insights into sales and various processes involved with sales. Whether you follow these or have your own list of blogs, enhancing your skills with these best sales blogs is critical.
FAQs
1. How do I write a good sales blog?
To write a sales blog, follow a few guidelines like- understanding your audience, creating your blog domain, and customizing the blog. Finish it off with a captivating title and intro.
2. What is a B2B sales blog?
A B2B sales blog is a blog written by the company for the target audience business. B2B blogs are similar to B2C blogs except that the content is not aimed directly at the final consumers but another business.
3. Can I benefit from reading a blog?
Reading a blog can help you know various subjects, and it also improves your vocabulary. Some blogs also help with decision-making before buying a new product.
4. How can I make blog content easy to read?
Make your blog content more readable with the following tips: 
– Use strong headlines
– Use lots of subheads and bullets
– Use images and data
– Highlight keywords
5. What are the various types of blogs?
Personal blogs, business blogs, niche blogs, and affiliate blogs are the four most common types of blogs.
6. How can you create content that sells?
Creating content that sells and converts is one that is of service to the target audience. Content written after detailed research, with personal stories added, almost always engages with the community.