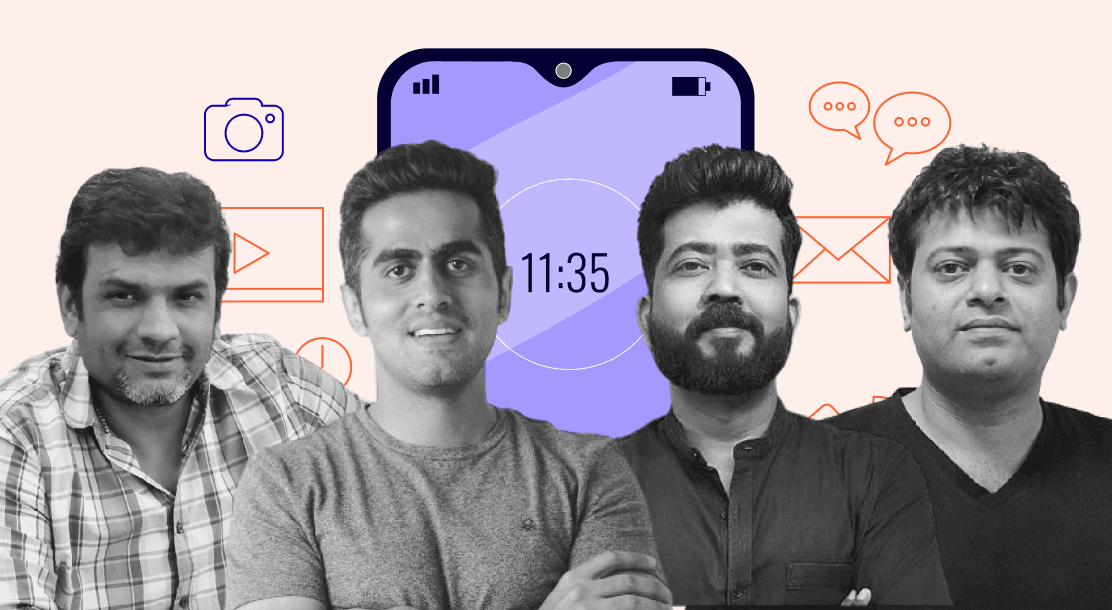 The constantly growing digital era has resulted in the rise of content creation, which in turn has generated the need for marketing. Today, content marketing has become crucial in the advancement of firms. Agencies are evolving with respect to technology and creative power.
Here is a discussion on how firms handle the new-age work era with a firm hold on content technology. Expert contributors to this blog include Harshil Karia, the Co-founder of Schbang; Rammohan Sundaram, the Country Head and Managing Partner-Integrated Media, DDB Mudra; Karthik Nagarajan, Chief Content Officer at Wavemaker: and Sidharth Rao, Chairman of Web Chutney.
How Agencies Are Evolving With Technology
1.
Agencies and content marketing technology
Agencies look at content marketing differently today. Content marketing refers to content created for and marketed on a digital platform to persuade customers and make brands more relevant.
Consumers are now more in control of content marketed online. In fact, viral content is created when consumers build a sense of emotional connectivity with it. Experts define viral content as the aftereffect of content creation. Digital content created out of passion and providing higher value to the audience goes viral.
Today, content marketing for agencies is about telling stories that stimulate interest among customers. It is more than just selling an idea. It is about defining a relevant position in the market today. Content marketing aims to benefit the customer as digital audiences play a crucial role today.
Content marketing is also about humanizing brand voices through various routes. Digitally formed content works as a form of advertisement. However, there is a significant difference. Advertisements are paid forms of marketing that aim to sell a product to maximize revenue. Content marketing is about persuading people by selling an idea, creating a better position in the market, building an agency's reputation, and generating an audience interested in the content and the product marketed.
2. Brand education in content marketing
Brand education is required as most firms differ in terms of usage, ideas, and messages. For example, what works for Pepsi might not work for AppyFiz. However, it depends on the category one is working for, its objectives, and how content marketing will change the objectives.
If there is no relevant brand education, the content will not provide value. As a result, content with no value yields no potential results on digital platforms. Brand education is needed for curating valuable content as it defines the audience well. As of now, creative agencies and the tech department are working very well to curate fantastic content to spread distinct messages.
3. Balancing creativity, data technology, and its relevance over the years
"Creativity thrives with great data to solve a problem."
Data technology provides a structured brief that allows creativity and room to innovate. The brief leads one to a door and, when used with creativity, opens new doors, enabling better opportunities. Creativity and data are both needed and must be used in balance. Data lays the foundation, whereas creativity enhances the content resulting in possible results through digital platforms.
4.
Leveraging technology with servicing aspects
Karthik defines technology as a counterculture that means creating something revolutionary through design. For example, the typewriter was a massive technology that provided writing services, and now AI does the work. Technology is leveraged for better use through modernized techniques; however, the co-existence remains the same.
5.
Talent acquisition through progressive technology
Progressive technologies like AI, machine learning, and data analytics are a cherry on the top in the current marketing space. The current market is not a retail business, so it builds services to get retained contracts around these technical programs.
Consumers are experts in progressive technology development and yield potential results that can benefit firms in the long term. These skills are in high demand now due to their relevance in the global era, evolving agencies worldwide.
Note: This blog is an excerpt from a session on Evolving Agencies: Moving with Technology and Creative Power with Harshil Karia, the Co-founder of Schbang; Rammohan Sundaram, the Country Head and Managing Partner-Integrated Media, DDB Mudra; Karthik Nagarajan, Chief Content Officer at Wavemaker: and Sidharth Rao, Chairman of Web Chutney. The session was part of Elevate–a global virtual content summit organized by Pepper Content, bringing together industry leaders in content marketing.